Big Ridge Ghost Hike 10/20/07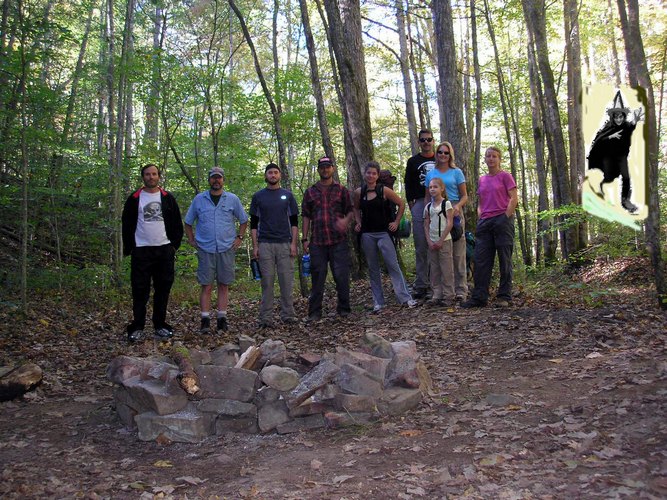 Here is the gang of ghost hunters.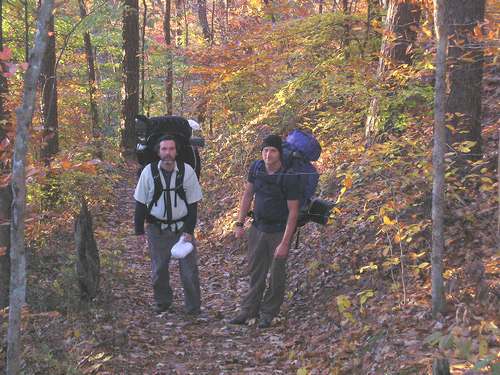 (These two pics are at the same spot in the trail almost exactly one year apart to compare the foliage. Interesting what the drought has done.)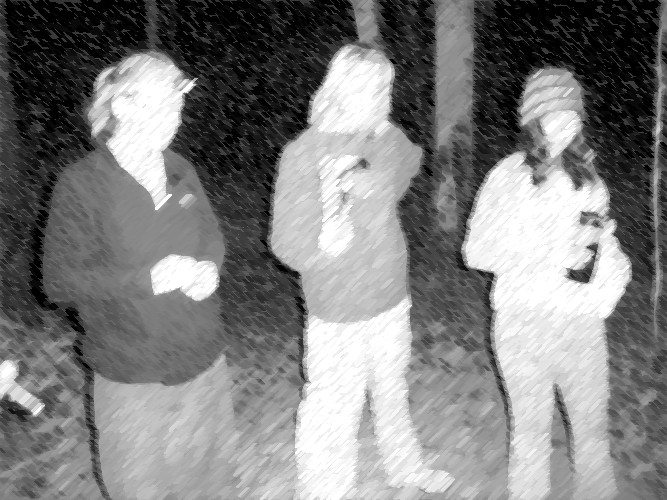 The girls got along famously, or so I thought.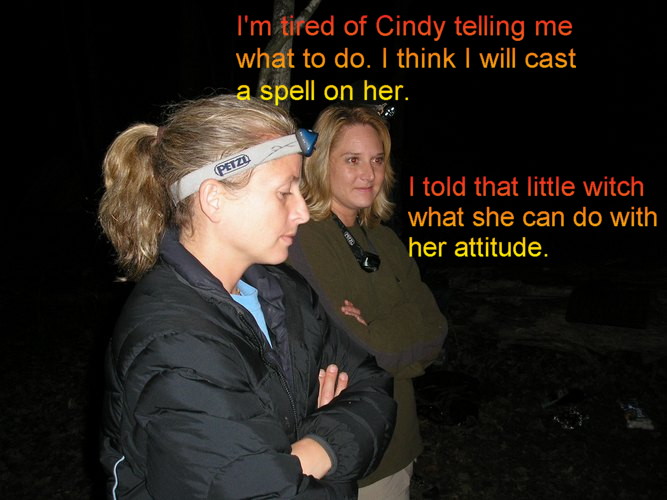 Then tensions begin to mount.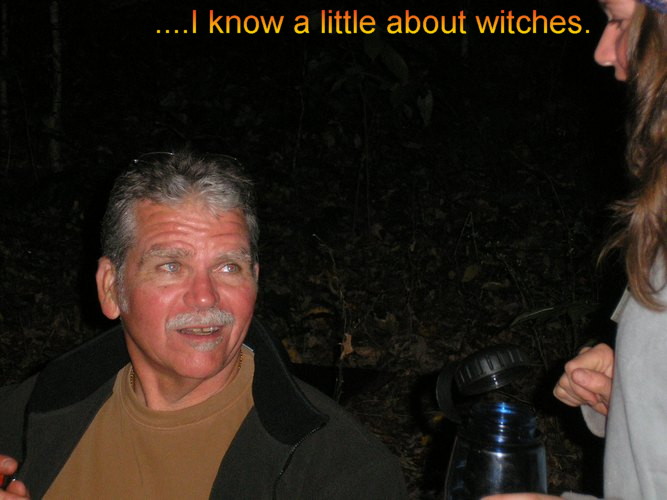 Mike lends some advice.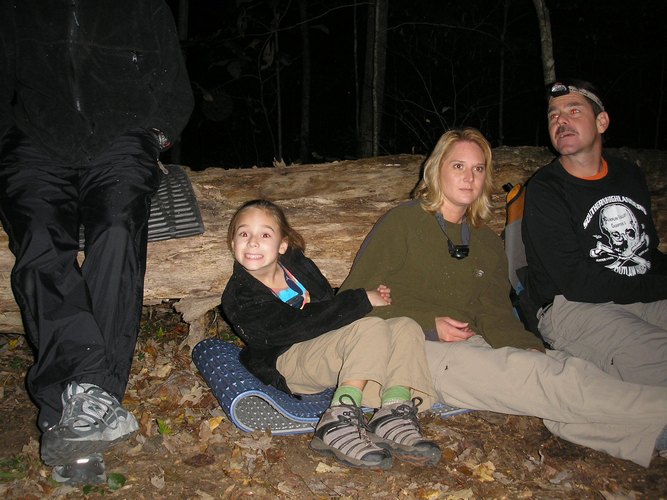 Holly forgot her werewolf repellent so she had to sit next to one for the night. Dave and Cindy succumb to the Witch's spell effectively rendering them Zombies.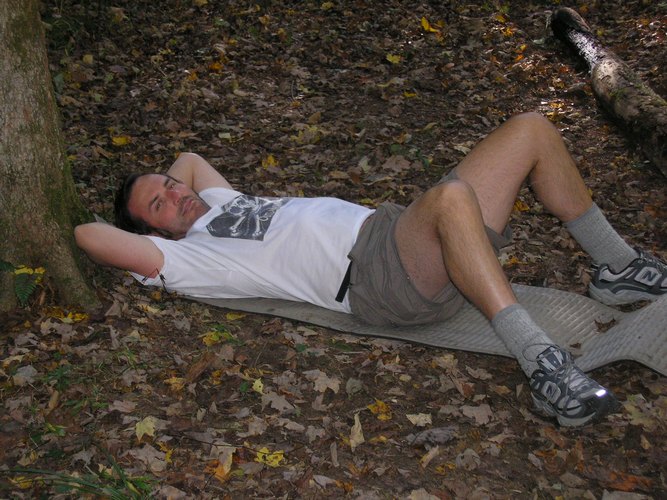 and 99 and 100. Just a little post hike exorcizing.
Mike calls in a ranger to discuss the witch sightings. The unsympathetic ranger counsels him to leave them be. Thanks Ranger Grady for helping.
The life of a Ranger must be taxing.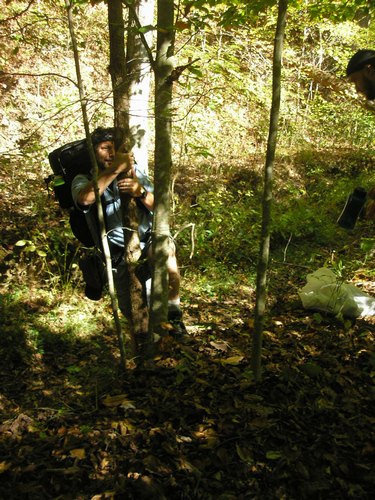 You definitely have to love trees to be a Big Ridge Ranger!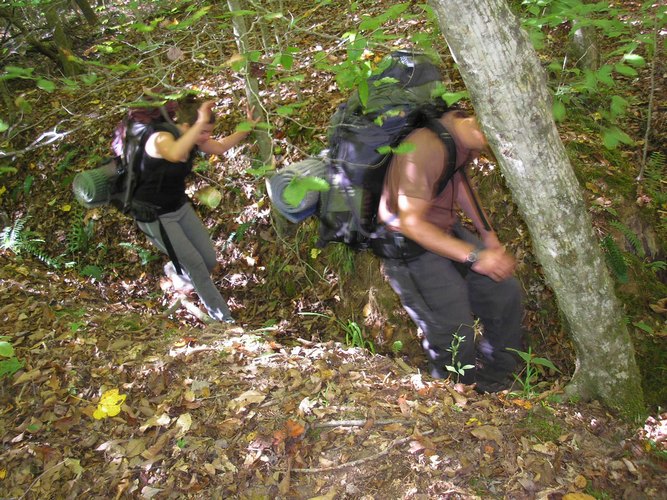 ..Run, run away, the witches are close behind and one of them looks like Beth.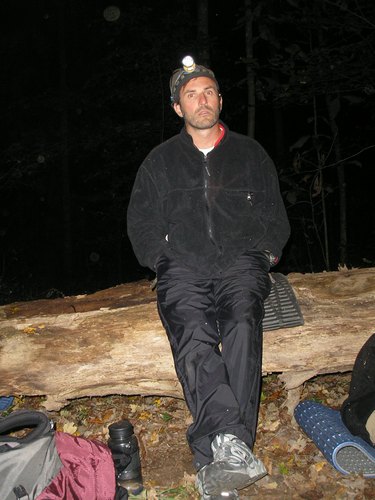 All this talk of ghost hikes and all we see are witches.