BEAR CREEK
11/11/11 through 11/13/11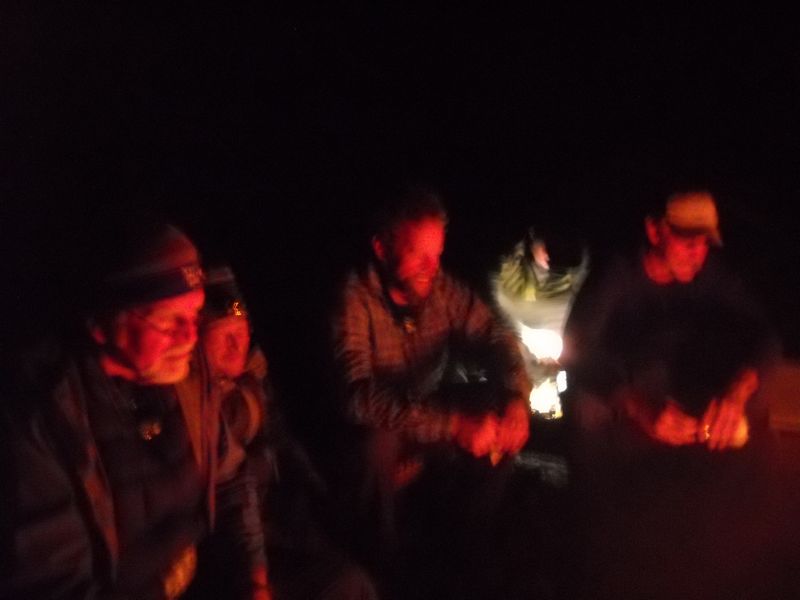 When the fire is sufficient, Highlanders have a saying.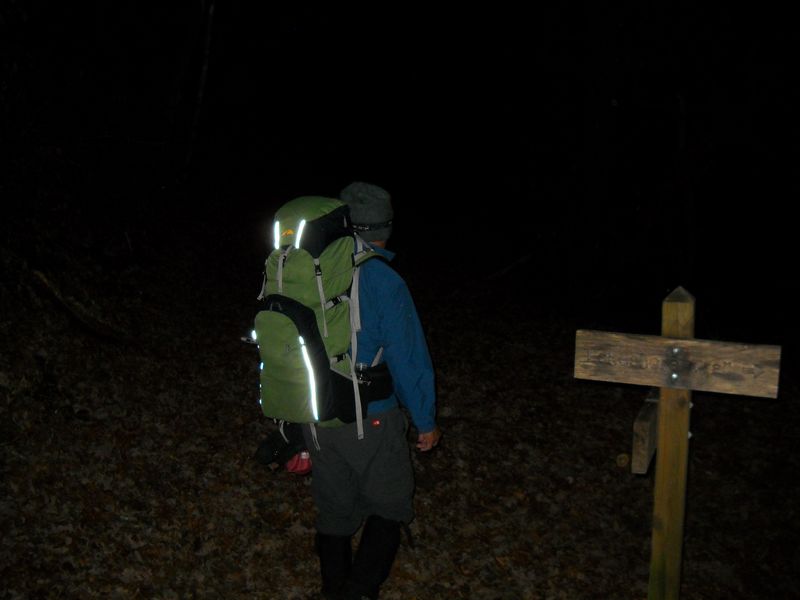 These late Fall days make for some excellent night hiking. Here, Joey and I hit the trail at the road to nowhere at the ripe early hour of 10.30 pm. By the light of the full moon we moved without headlamps three miles into the Lower Forney Creek campsite, #74. Passing nary a soul, we arrived in the chilly late evening hours and debated the merits of starting a fire.
It was a short debate.
After all, we had to make preparations for the arrival of these two who came in two hours later! Needless to say, we all stayed up much later than usual. Okay, probably not.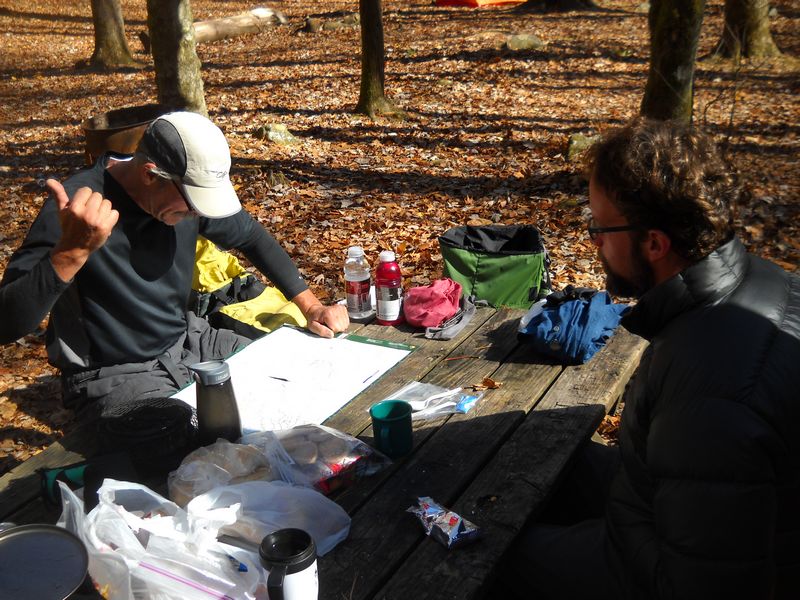 After thorough consultation with the map, Joey says to Will, "Take a Hike"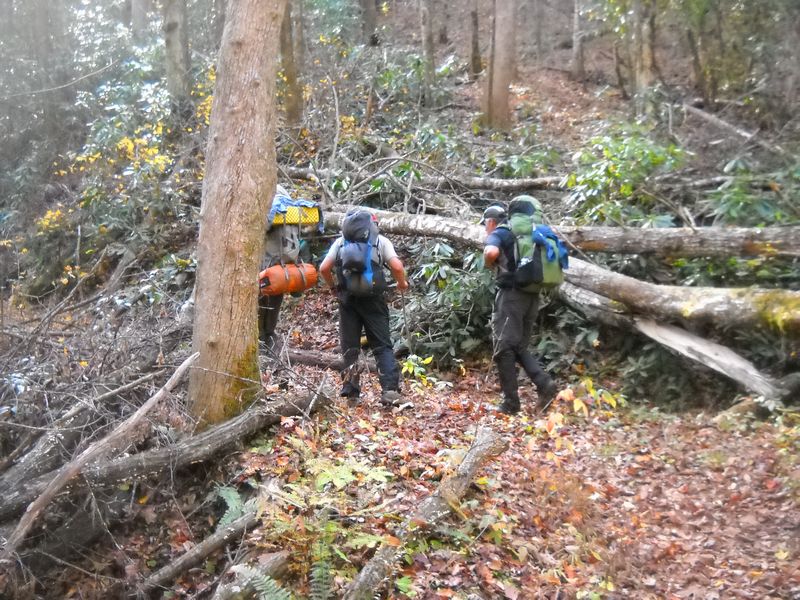 It was a cold Smokies night, but we busted on up the Bear Creek towards Poplar Flats, cs 75 next morning, no problem.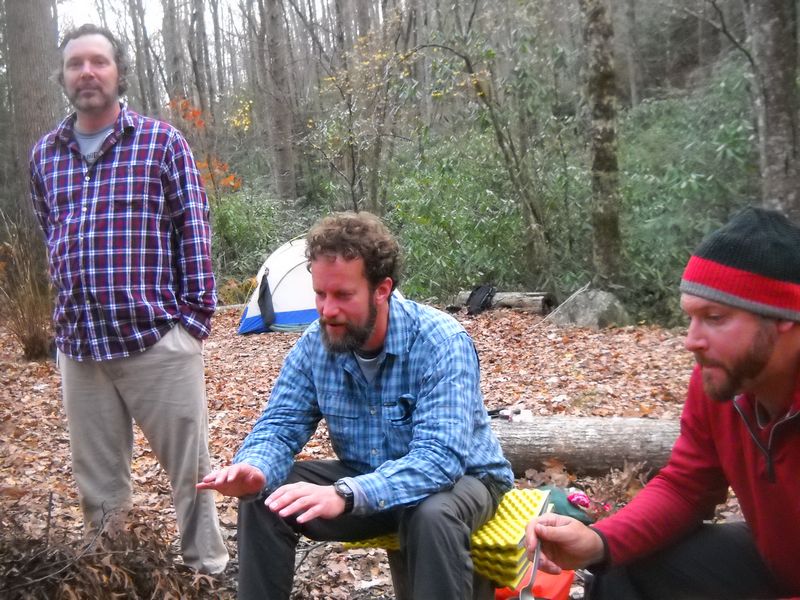 Soon, we are joined by the Gradymeister and Jerky Mike, our only Viet Nam Veteran. I'm not going to mention how we treat veterans in our group but it probably isn't with the amount of dignity they deserve.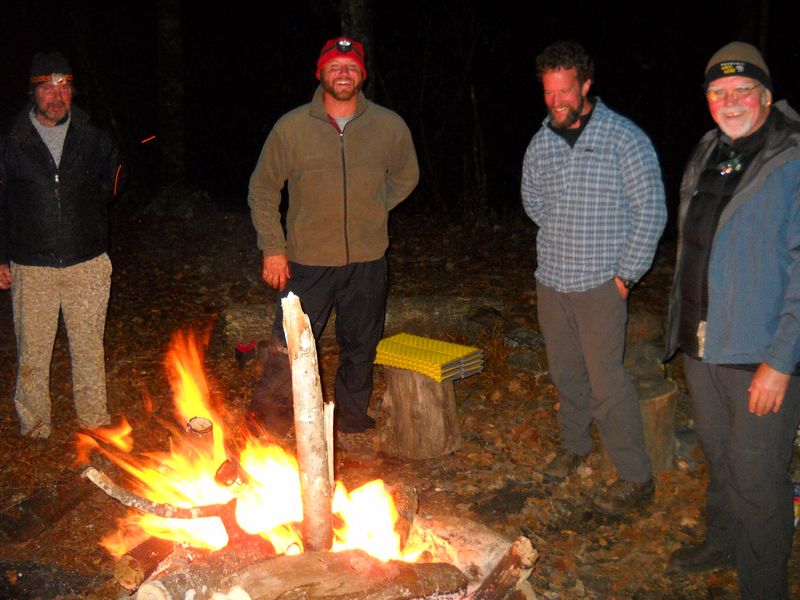 This is apparently a tributed to the Veteran manufactured by Will and Slapnuts.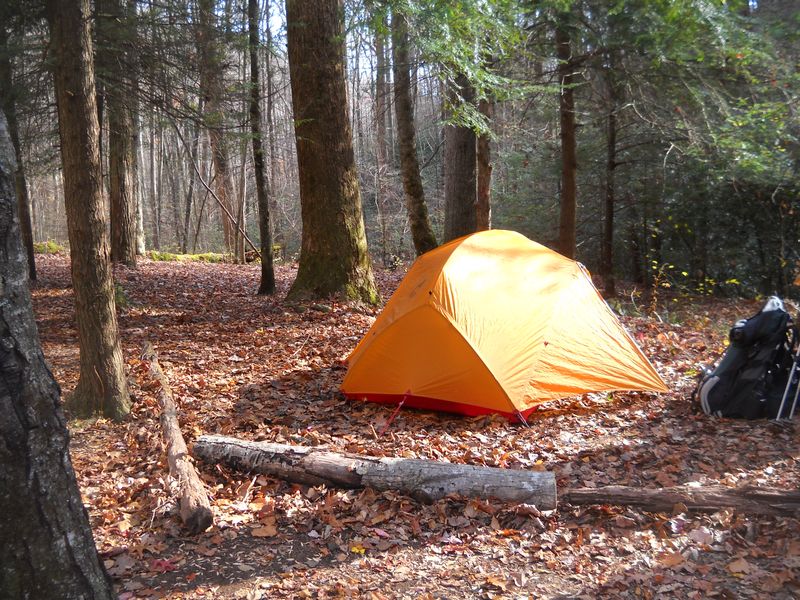 That is my tent at Poplar Flats. Isn't it peaceful? Doesn't it look like home? Wouldn't you like to be there, with me, in my home? Would you? Well, you aint!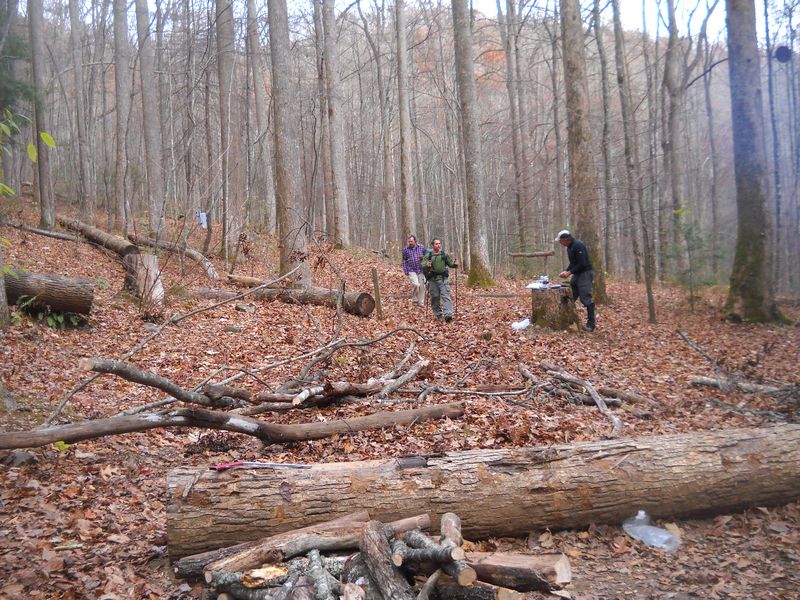 This is the arrival of Hi Speed, the Webb School guy. He and Super Dave, the newest, freshly minted Highlander dropped down from Clingman's Dome.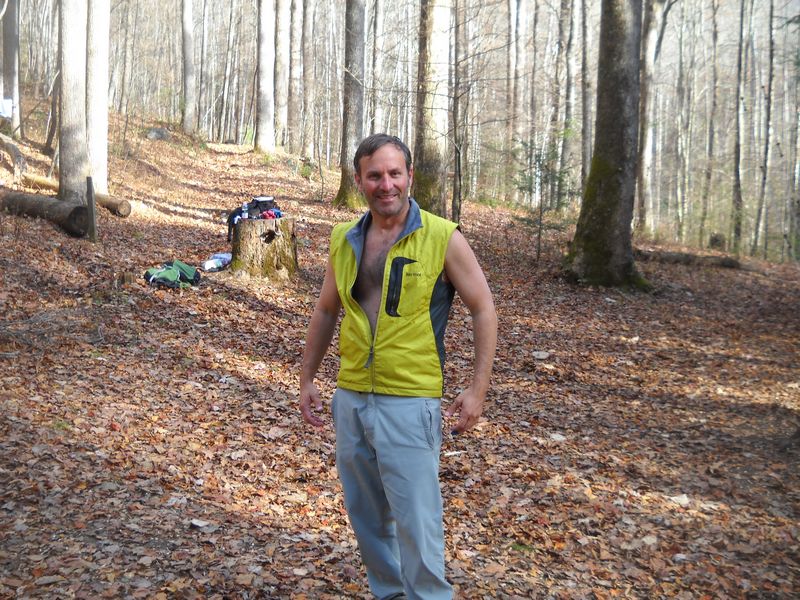 They heard that Burt Reynolds, from Deliverance, would be in camp.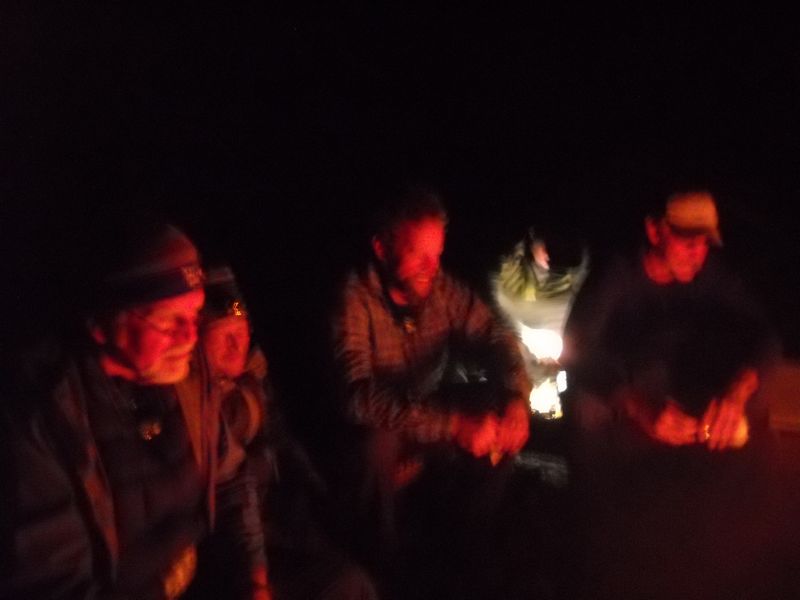 Super Dave is impressed!
After a much warmer evening, we awoke to an overcast day which saw Jerky Mike, Super Dave, Grady and Bill depart for Bryson City. Slap, Will, Joey and I ascended to Welch Ridge and eventually High Rocks.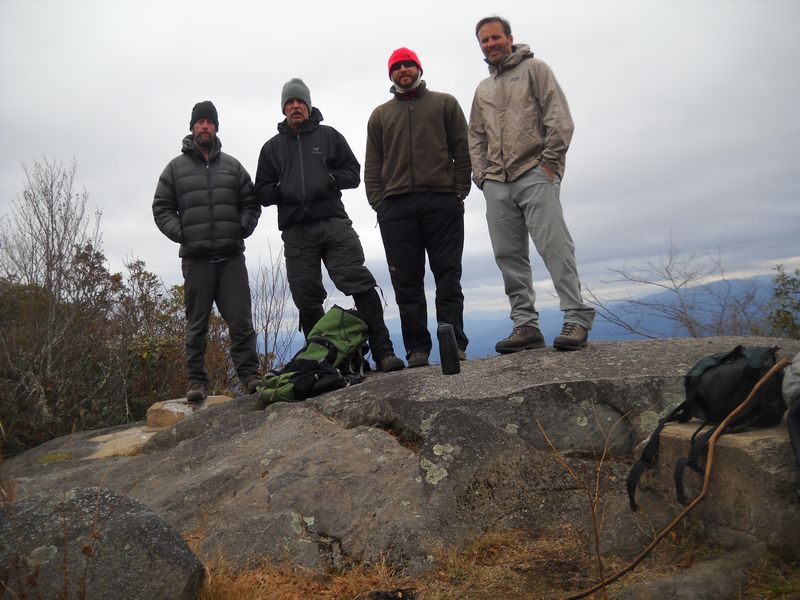 Bunch of High Rockers.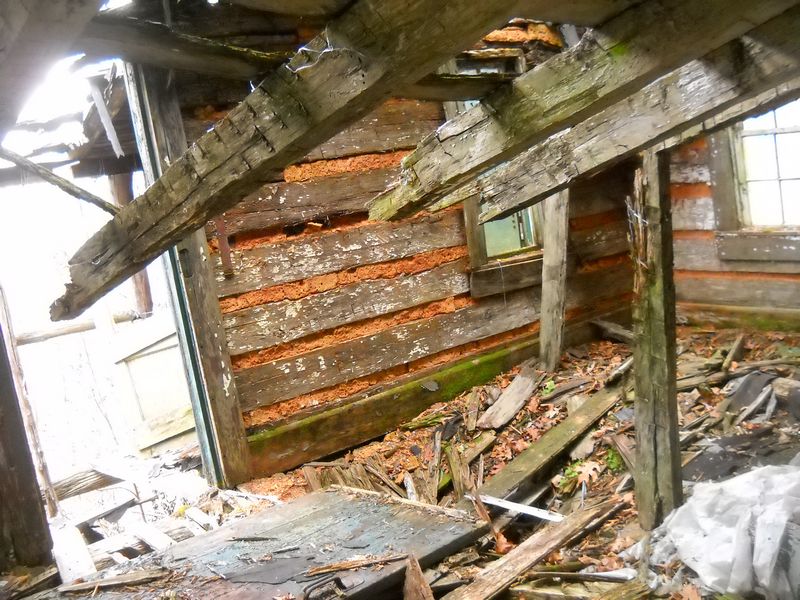 This is what's left of the old maintainers cabin there.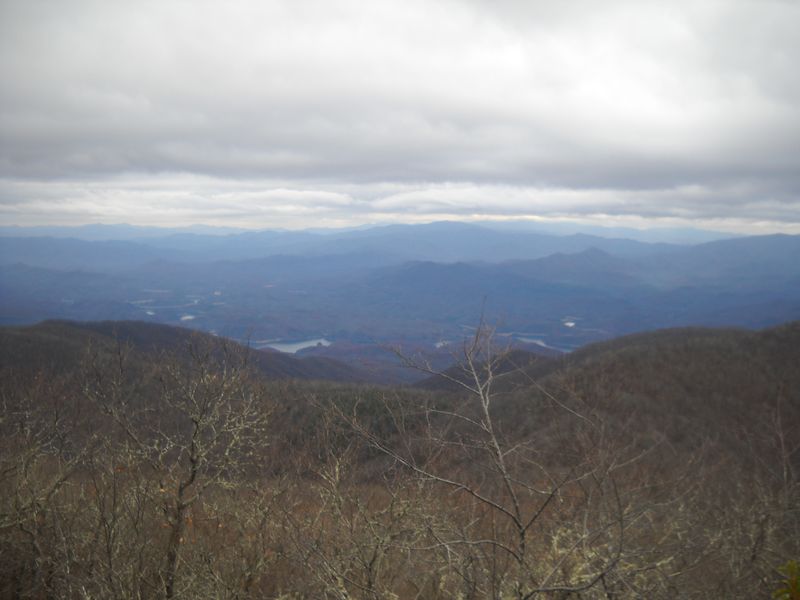 The view does not disappoint.
This is a cistern underneath the cabin. Know what I'm saying?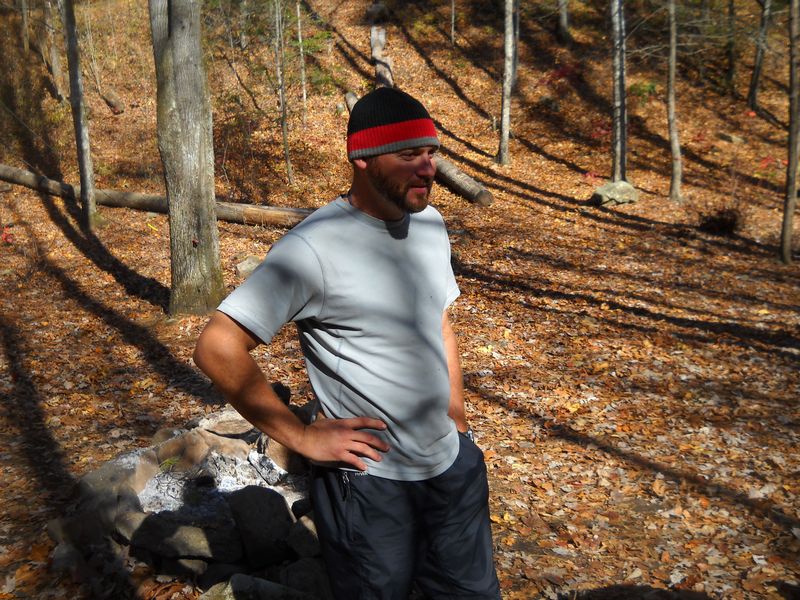 Slap dropped back down to camp. It was an 8 mile round trip and he was hungry. We still had six miles to go before we were done that day.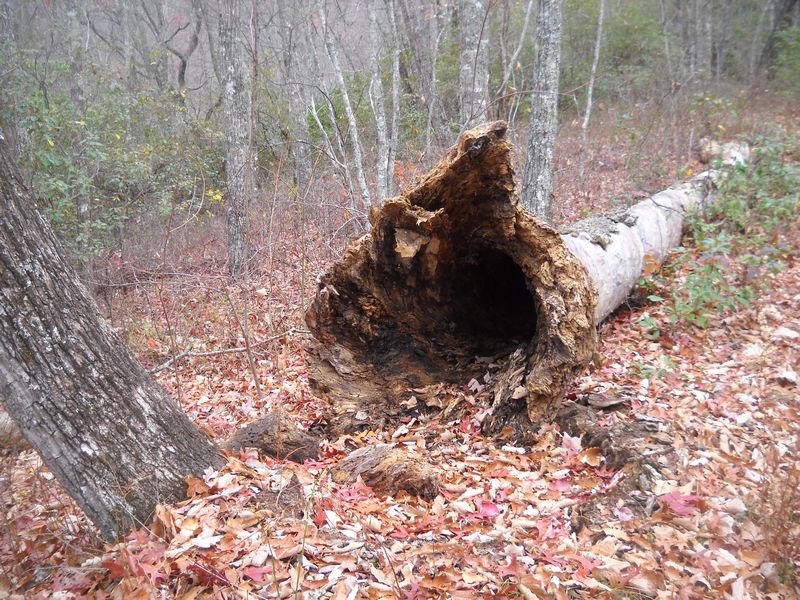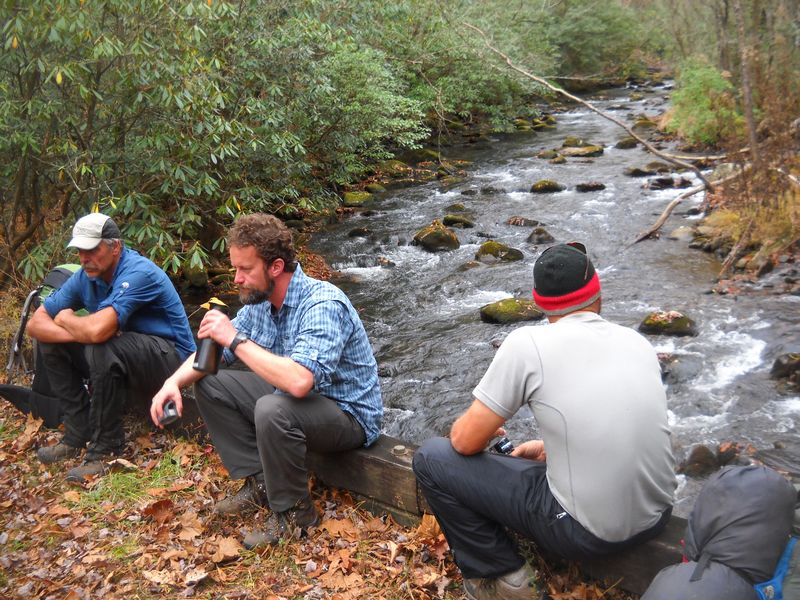 None of us are ever in a hurry to depart the Smokies on a pristine weekend. We might run up a hill, but it's a race to see who is last on the way out.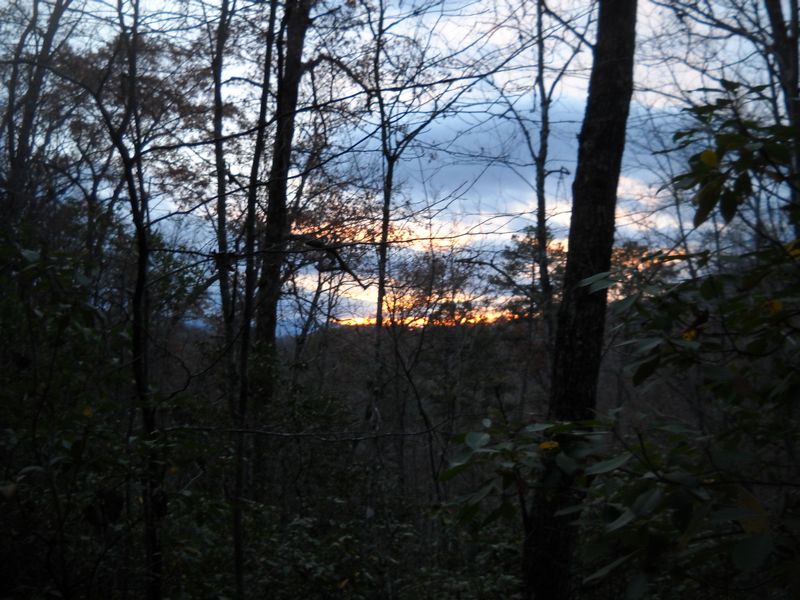 I won.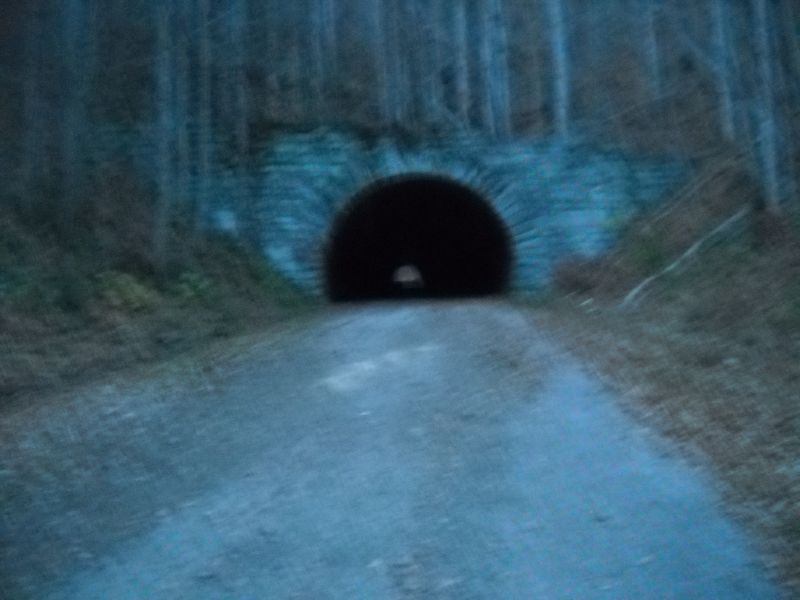 14 miles made Sunday a good bit of exercise. Great company made the weekend exceptional.
As a side note, we covered about 20 miles in the Smokies Backcountry and saw but two dayhikers. No other backcountry campers which is the lynchpin upon which Dale Ditmanson is basing his egregious backcountry fee proposal. If you have not done anything to assist this cause, please consider contacting you representatives here. If you haven't heard, we received some notable support from Johnny Molloy, famous backpacker and Smokies author, in addition to that of Jim Casada, famous fly fishing guru from the Carolina side. The NPS is trying to charge me 1200 dollars to access the comments from my freedom of information act request. The lengths to which they will go to keep the comments from going public about this fee is really amazing. If anyone would like to see a copy of the NPS response, email me.