Big Bald and Little Bald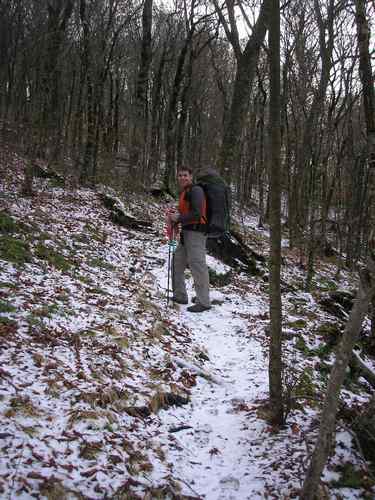 12/26-27/2007
Dave and I did the Appalachian Trail thing and humped about 20 miles total and what a strenuous trek it was. I am laying out the pictures as I am pressed for time, but what we did was start at Spivey Gap and Hike up over little Bald to Big Bald, overnighting at Bald Mtn. Shelter. Enjoy, comment and be patient. Look closely, you will see the strange creatures we encountered on the trail that I mistakenly took for Dave's lack of deodorant.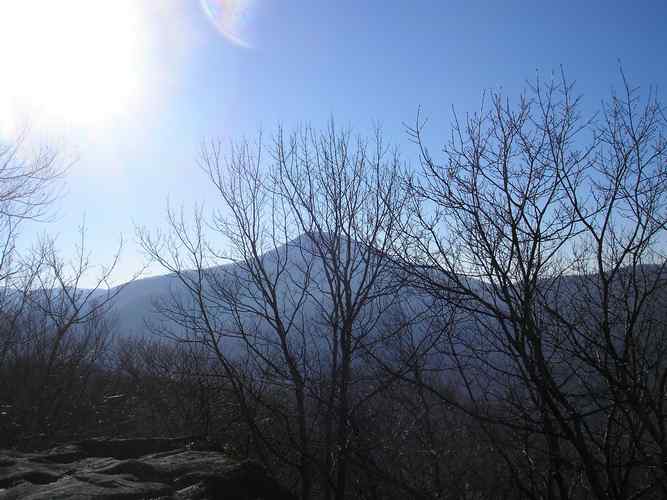 This is Little Bald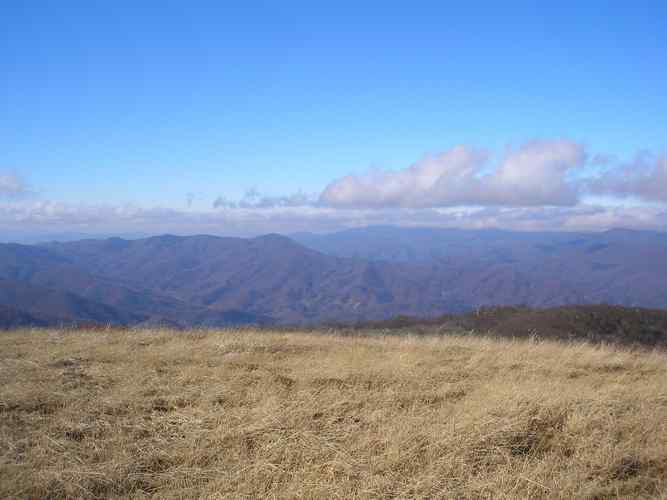 What a view From Big Bald.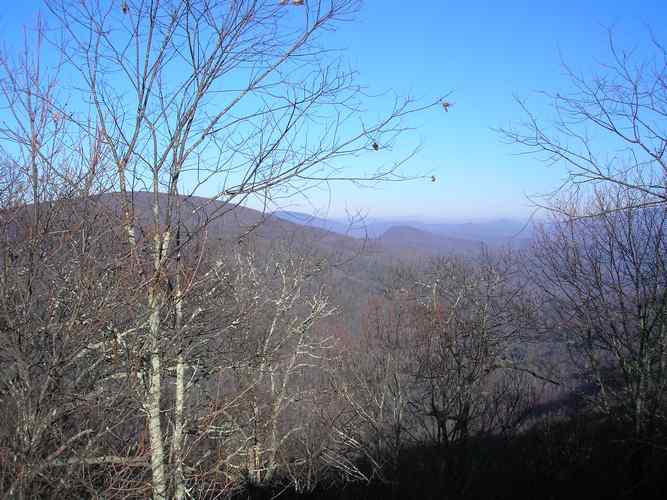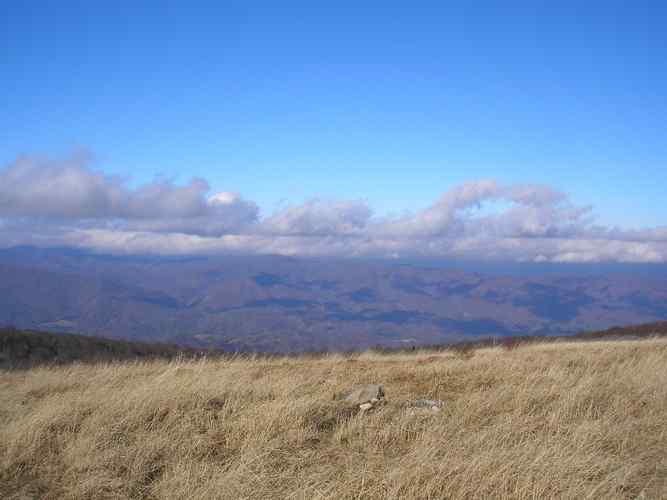 More shots from Big Bald.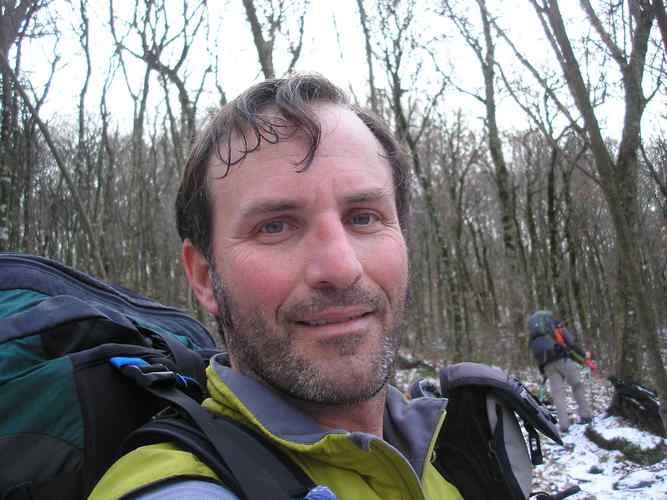 About 3 miles in.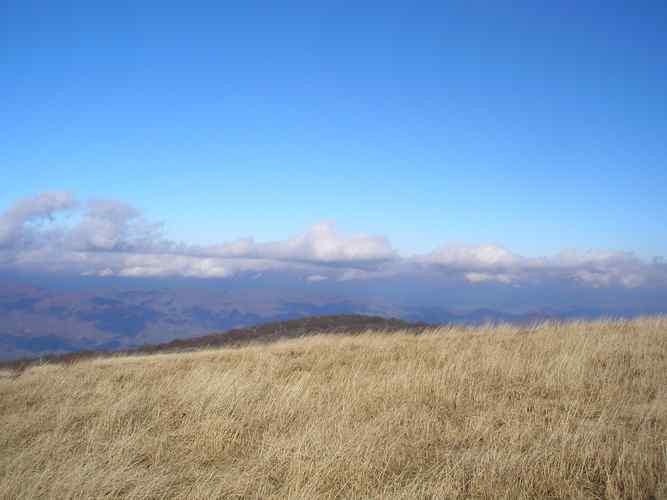 More Big Bald shots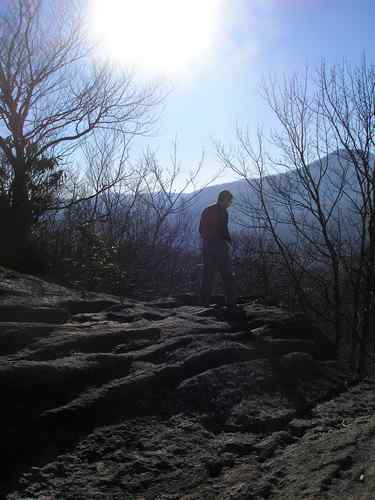 Dave is at the High Rocks overlook.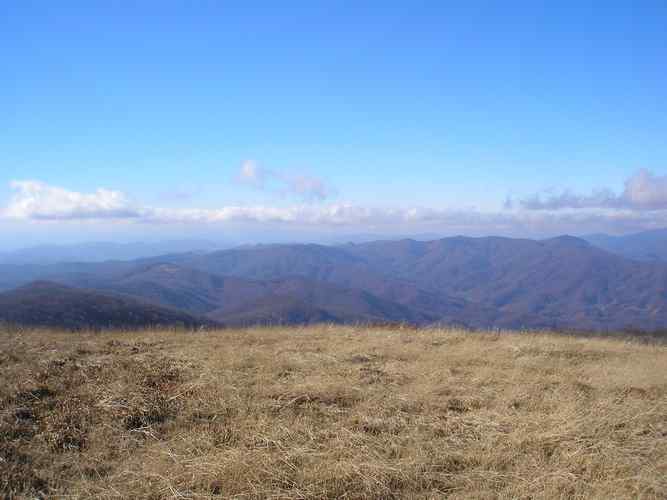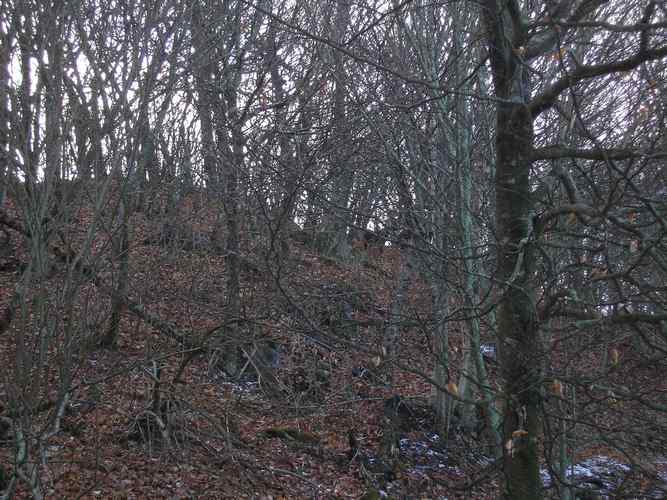 We came upon them, unsure.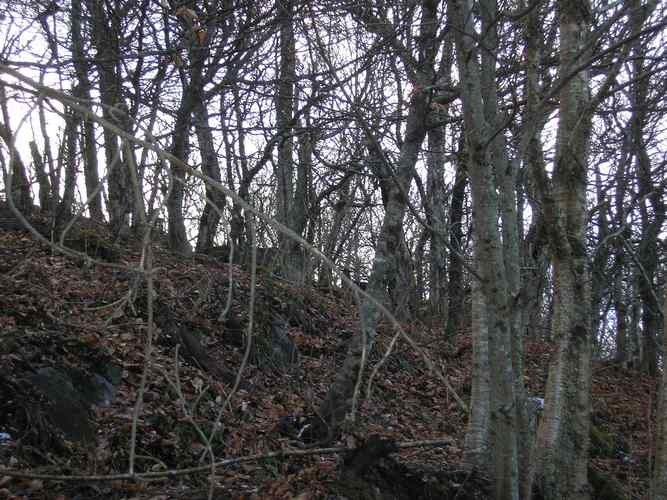 Could it be bear?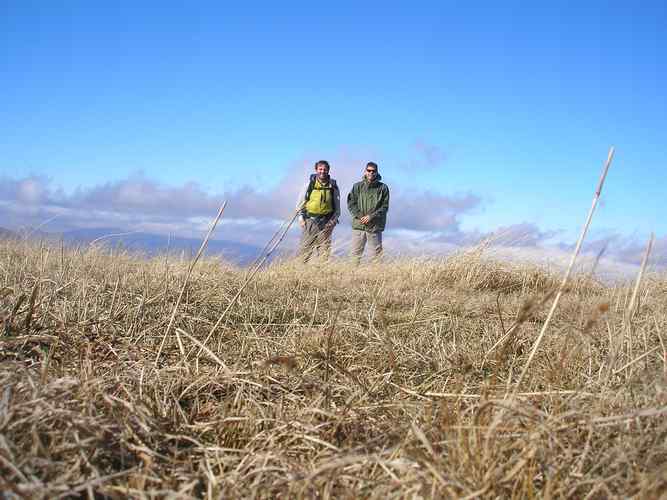 That's me and Dave. I am not that Fat, I have stuff stuffed into my jacket.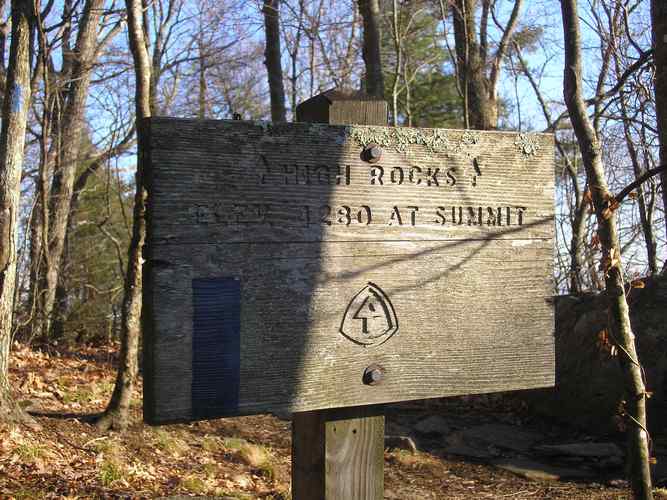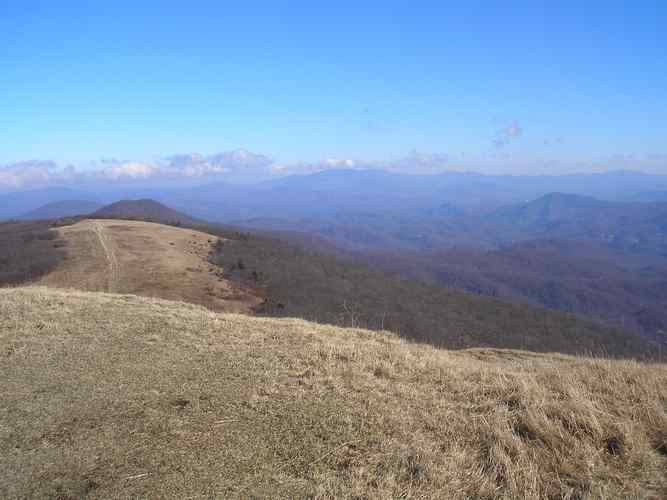 Now you see what I smelled.
These are wild goats, a first for me on any trail.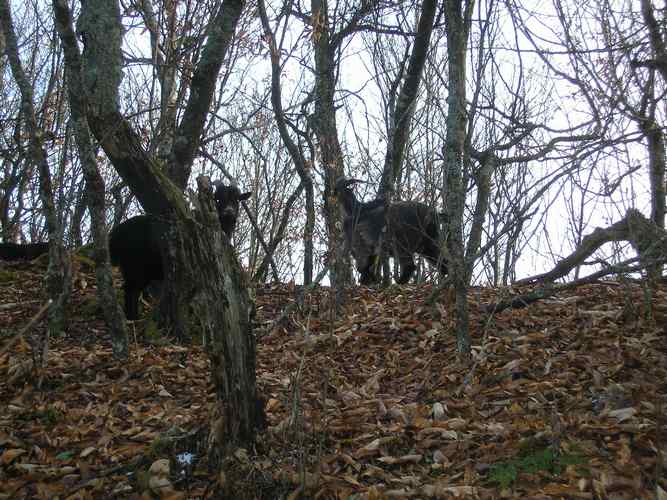 The trail leading down from Big
Bald. We stashed our stuff at the shelter, it is about 2 miles up to the Bald. This is looking back towards Little Bald.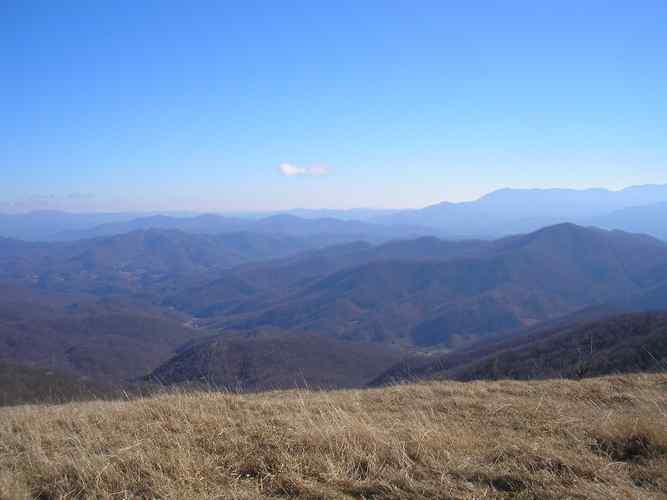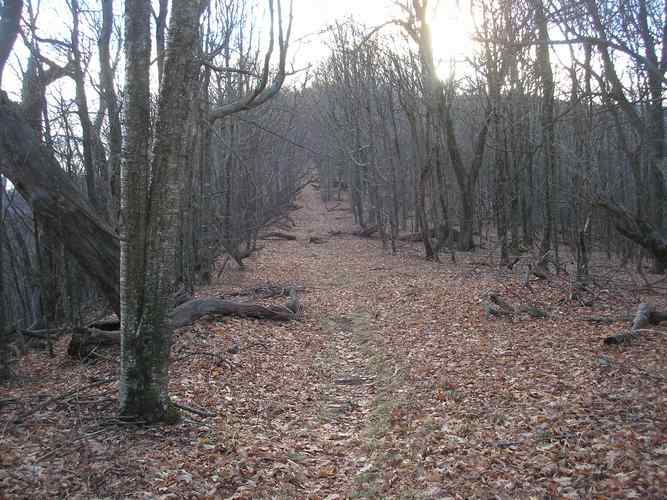 I really like this shot. It is a high ridge run about two miles out from the shelter. The wind here had picked up and it was really cold as crap. We suited up and pressed on, already suspicious of the inaccurate mileages on the trail markers.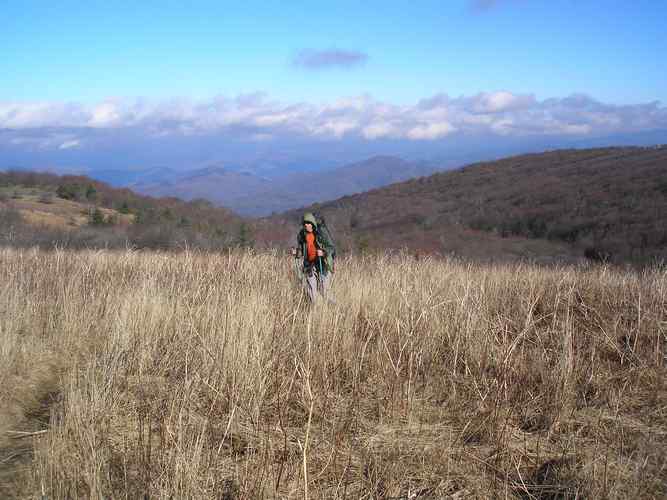 Dave makes the final steps to
the summit of the Big 'Un.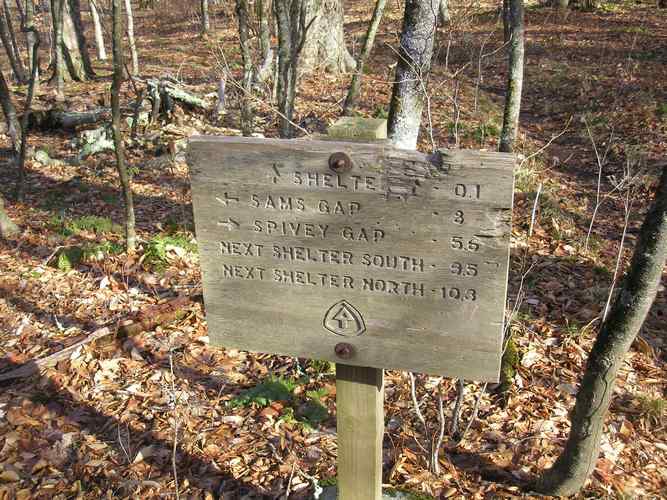 I call this pic, Bullcrap!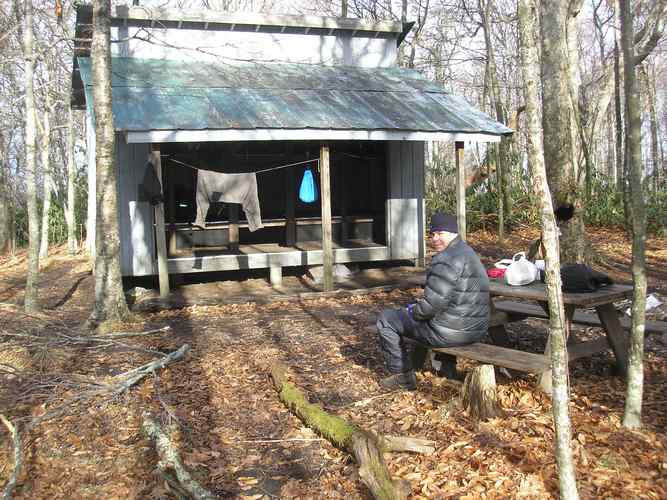 Bald Mtn. Shelter
Big Bald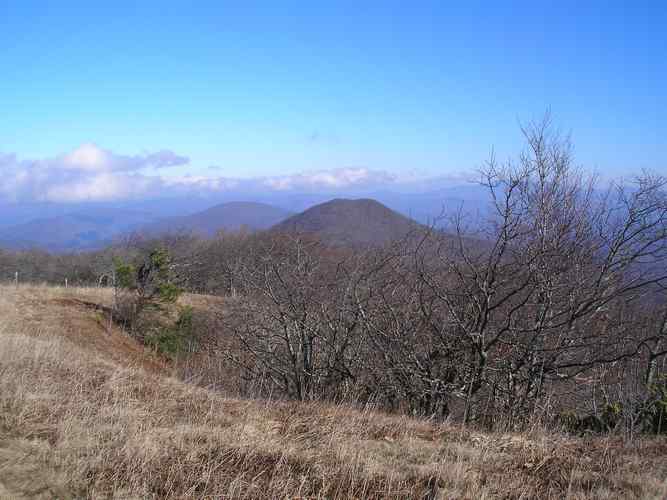 Little Bald from Big Bald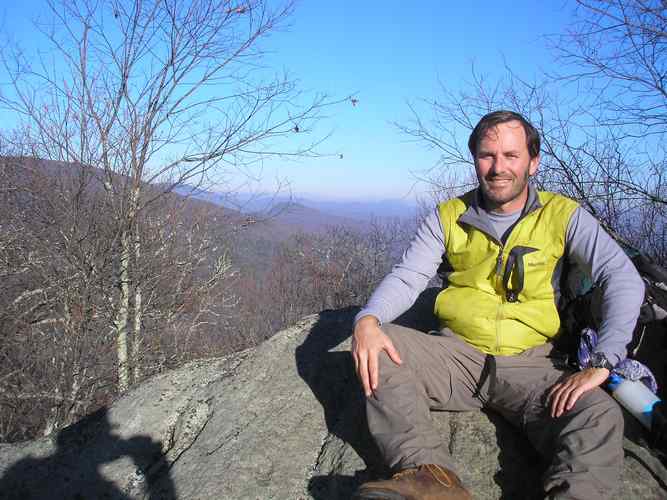 At High Rocks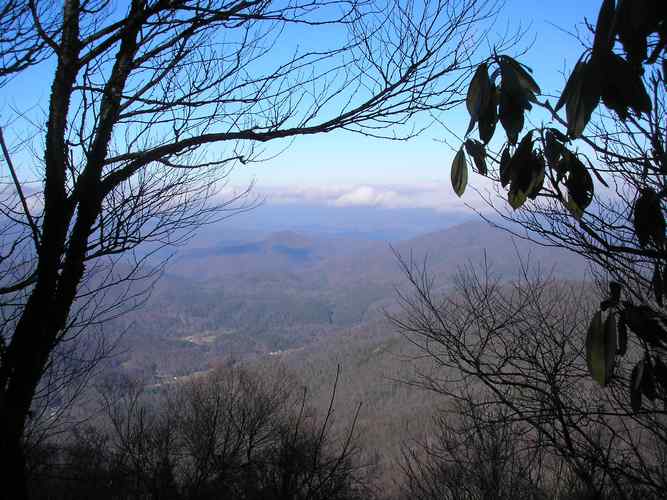 In summary, it is a very strenuous hike, there is over 3100 feet of ascent which does not include the drop offs and re-climbs. The forest at 4000 ft and above is very reminiscent of Hangover, with mostly hardwoods and an occasional hemlock which appears unusual. You can see the impact of farming on this landscape. Little Bald is precipitous and uncharacteristic of southern mountains. Its prominence distinguishes it from the sorrounding peaks. I look forward to heading the other direction towards Sam's Gap. If you plan on going the way Dave and I did, then don't expect to find the AT trail junction from the road. Apparently hunters removed it and we saw hunters on this trip. The spring at Bald Mtn is murkey but the shelter is very nice with a good privy and plenty of downed firewood. It took us 3.5 hours or more to reach the shelter, a purported distance of 5.6 miles. Yea, right.
Happy New Years to all.