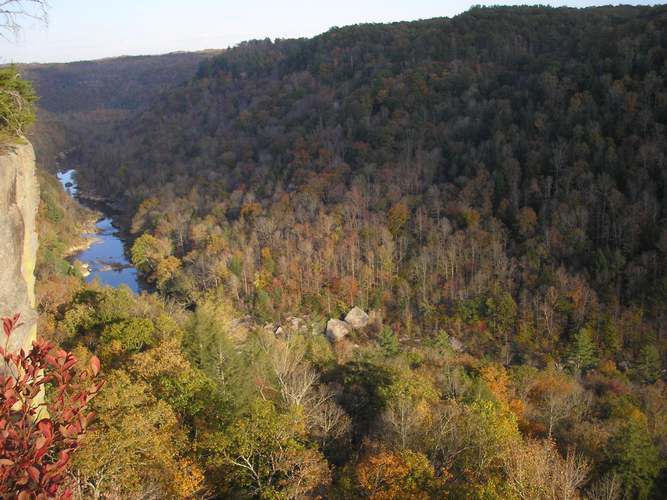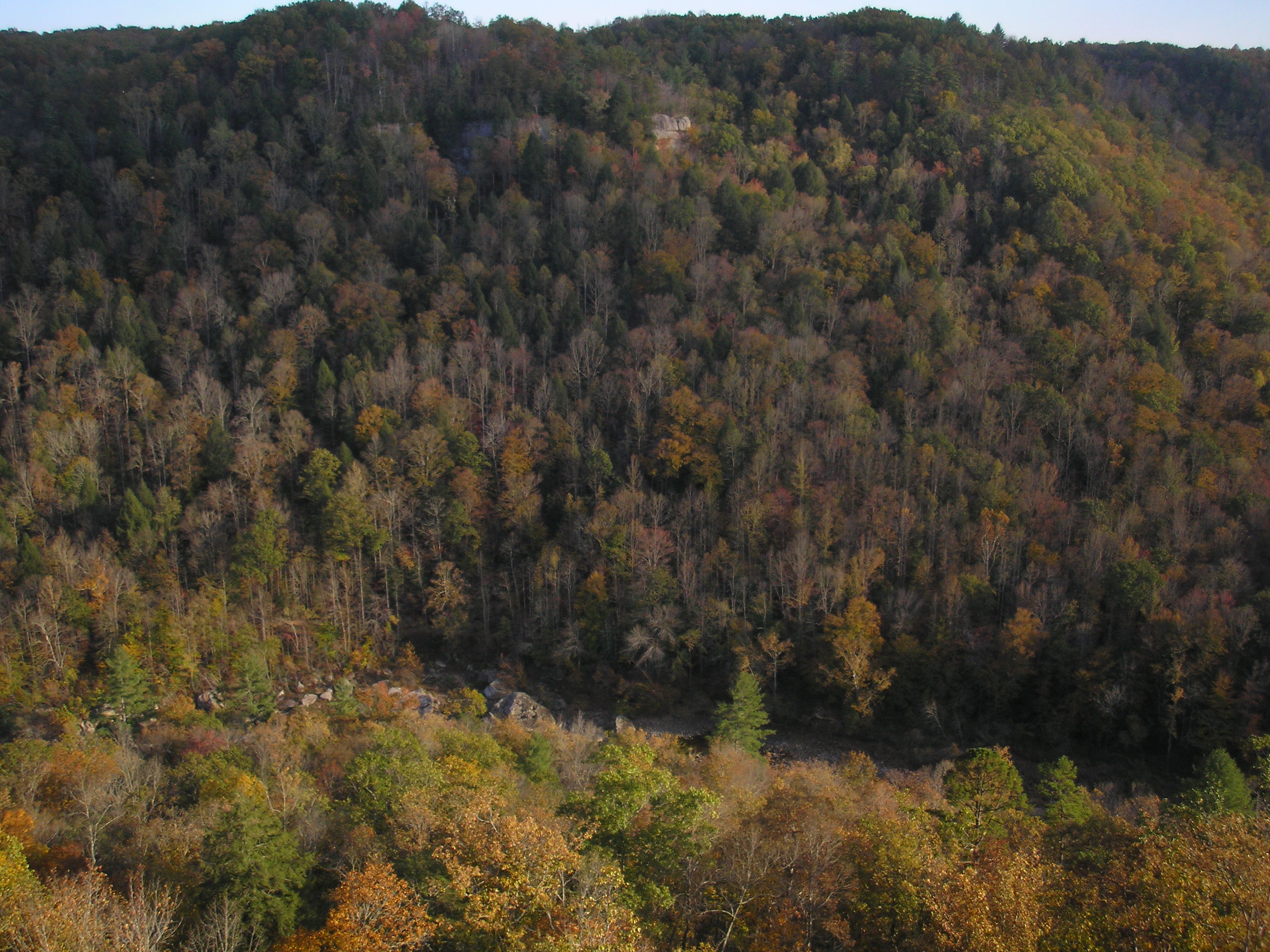 I finally figured out the panorama feature!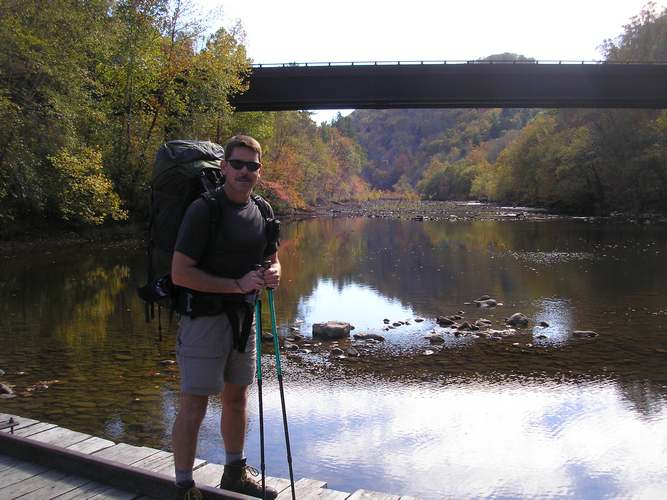 Dave begins at Leatherwood Ford.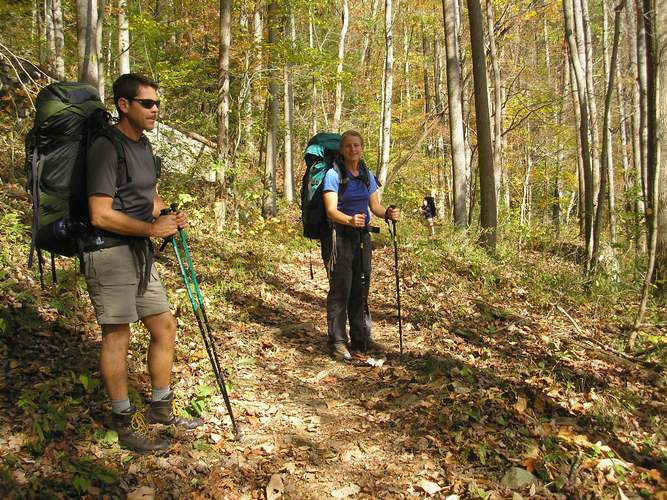 Dave and the new glasses. Beth is happy now.
Jerky Mike and I pull up the rear.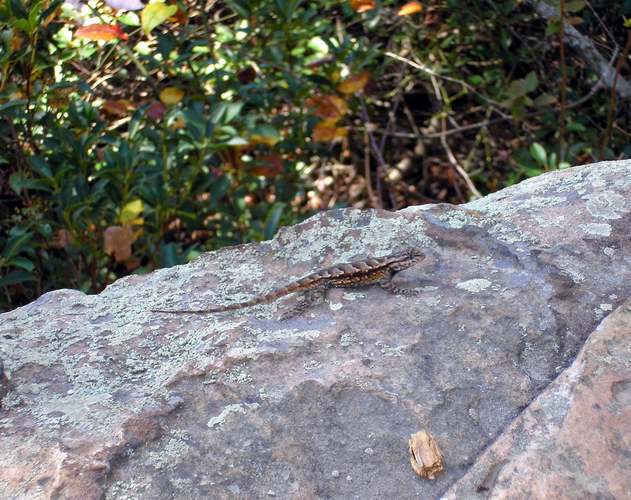 Casting Call, Jurassic Park, Big South Fork.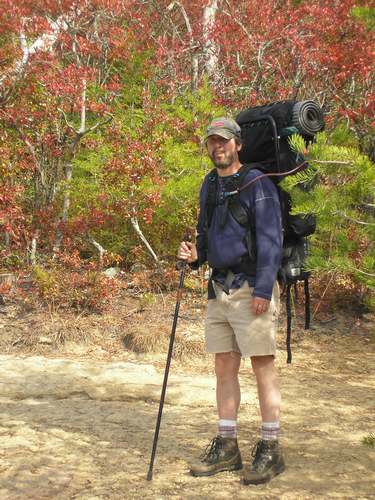 This is Ranger Grady before being fired from the guide squad. We practice leave no trace. He definitely left traces.
Looks like a photo shoot for the Big South Fork. Beth needs new boots or colored duct tape.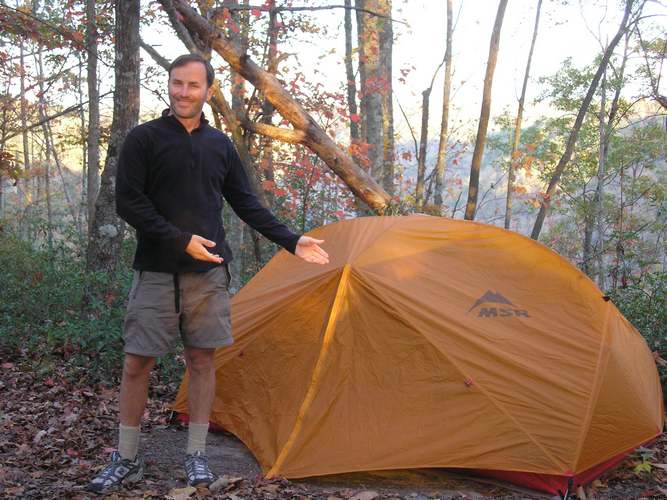 My new present from Beth. The Hubba Hubba. Isn't she sweet?
This vista was yards from our camp, which overlooked the river at Angel Falls.
As the sun sets on camp, Grady begins to fear the approach of night. Mike tells him not to worry, there would be plenty of bluberry picking to keep him busy.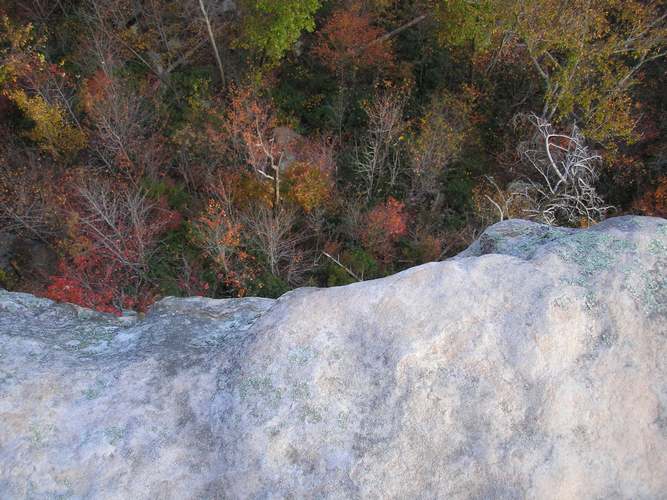 How high were we?
There was so much scenery it was difficult to cull pics on this one.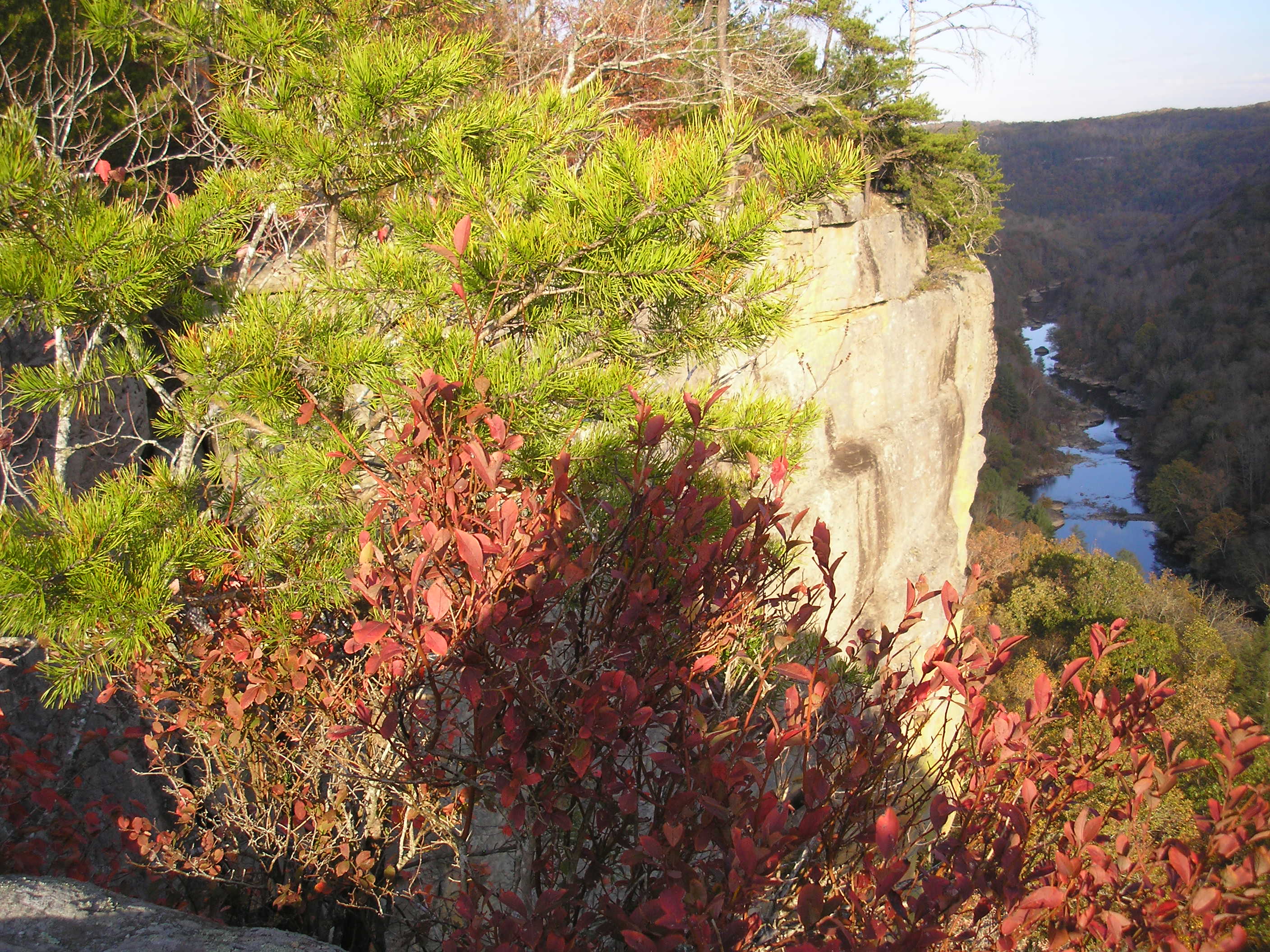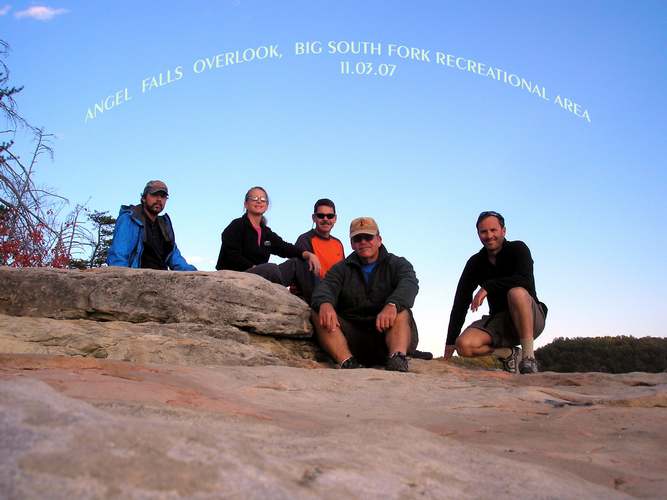 Overall, a very nice stretch after months in the Smokies. Trail Stats:
3 miles to camp. Pretty simple. The climb was less than a mile and the reward was this view.