MT. CAMMERER 9/10/06
Click Here for Sunrise Video From Tower Highlanders and associates enjoy a beautiful sunrise.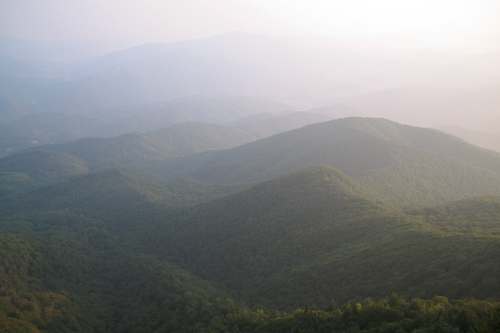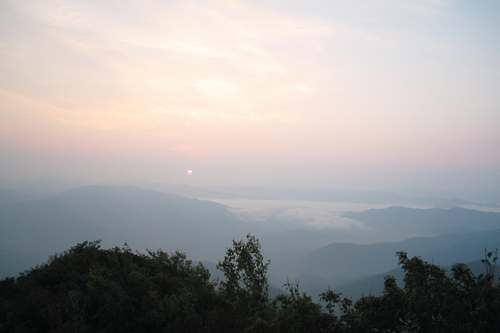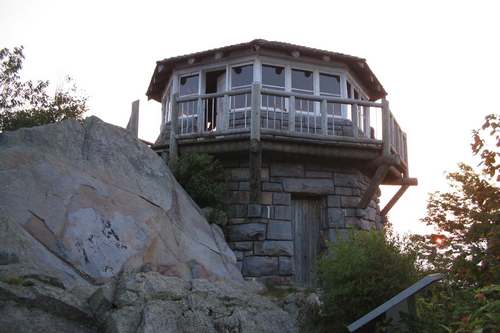 (three pics courtesy Bat Mite)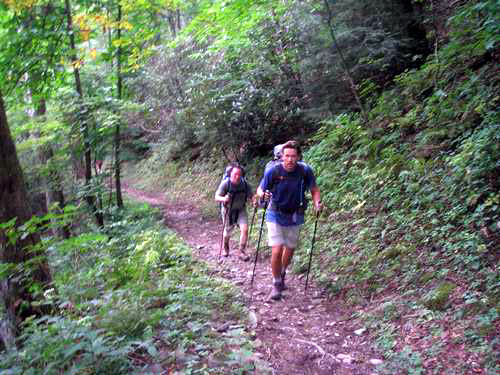 George reconsiders another smoke break as the Bat-Mite closes in. Sally Dumplin gives them a decent head start up Low Gap Trail.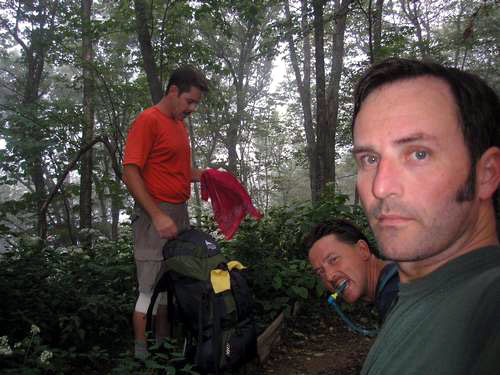 Lest anyone forget who takes these pics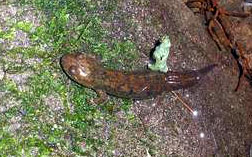 About the only wildlife to be seen unless you consider Vince howling at the moon with warpaint and his tom-tom.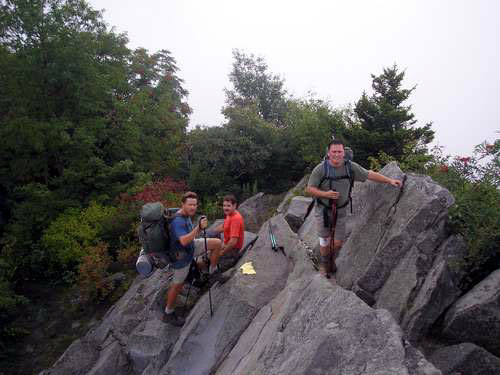 Highlanders and Vince crest the summit ridge in a totally socked in cloudbank.
The Firetower is empty, for now.
As the sun fades into the night, we celebrate the arrival of the Fisher brothers. Somewhere in this valley is the Hun, hiking up, because he said he would be there for certain.
"What a trail," The boys think. We will fly up to the tower with a shake of the magic staff. Giddy Up, Bradley.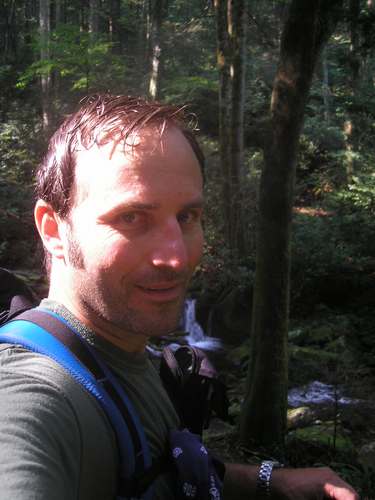 A little head dunk on the way out. 6 miles of downhill.
We run into some old friends from TriCorner Knob on their way to do shelter work at Cosby Knob.
This is a beautiful forest and a very busy trail on Sunday. Big trees in some spots. What you will not notice is a picture of Martin, who lost his battle with fear and remained in Asheville with his lover, Brenda, while Highlanders made calls to everyone but the Park Service to check on him. I think Sally D put it best, we will not make that mistake again. If anyone would like to get in touch with Martin, I will be happy to forward Brenda's phone number, that is, if she allows him to accept calls yet.