Campsite 30 (Sometimes known as Rattler Creek, Spudtown, Devil and Snake Tongue Creek) The Little River Lumber Company stopped here because it was too steep to continue up to the AT. We were below Clingmans Dome by only about 2500 feet straight up.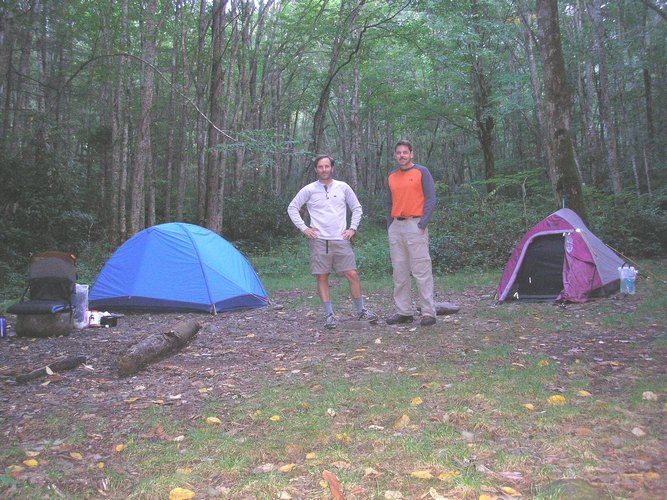 Since most of the Highlanders chose to sit inside at 3 pm on the most beautiful afternoon in a year to watch the Vols get beaten by Florida, again, Dave and I decided to fish/hike up the Little River Trail and endure the weather. It got downright chilly by that beautiful creek and we enjoyed every minute of it, along with the cloudless starlit evening.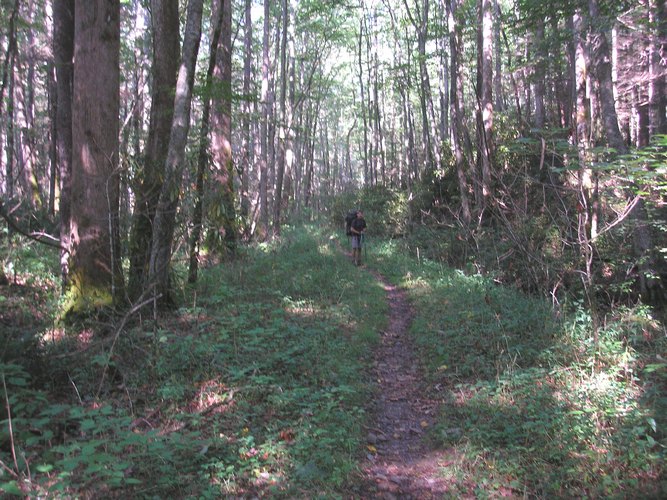 A meandering footpath 7 miles long.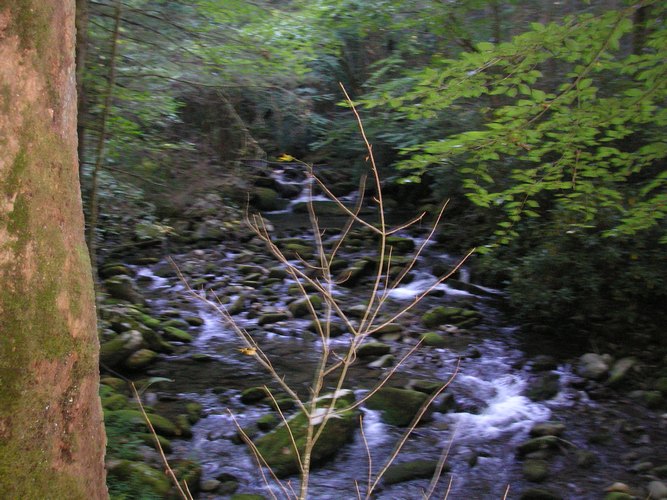 Not far from here I saw something I've never witnessed before in the Smokies. A 5 foot long river otter swimming upstream. Dave and I were able to top the bridge and see him raise his basketball sized head from between the rocks. I thought I had seen Nessie. Unfortunately he eluded photography but it is certainly encouraging to see those fellers.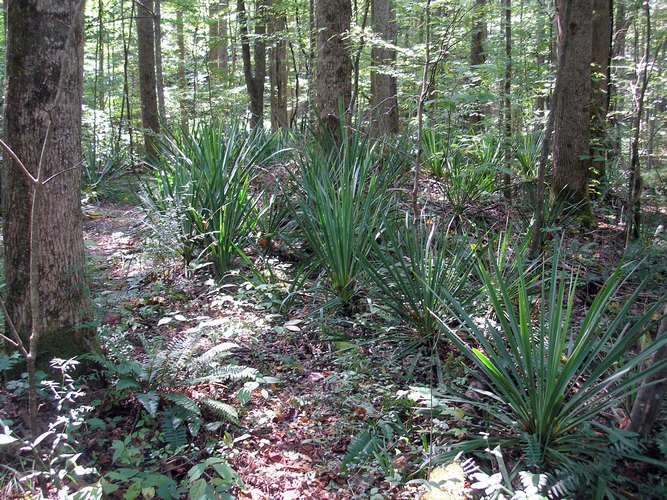 YUCKa. These were planted by settlers on Little River and have spread widely below 3000 feet.
Trail Stats: Little River Trail to campsite 30, 7 miles. Elevation gain: 1300 feet, approximately