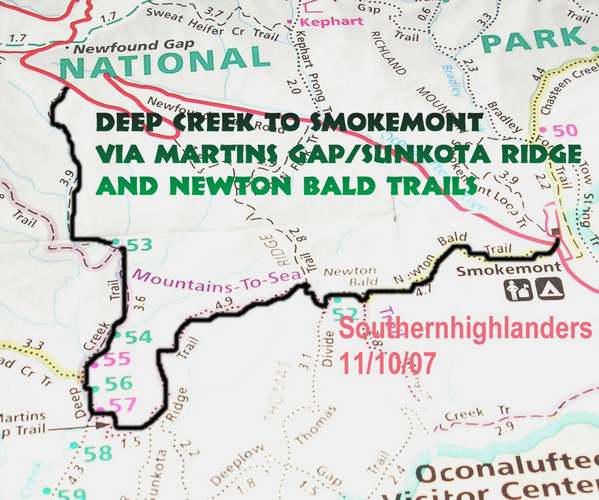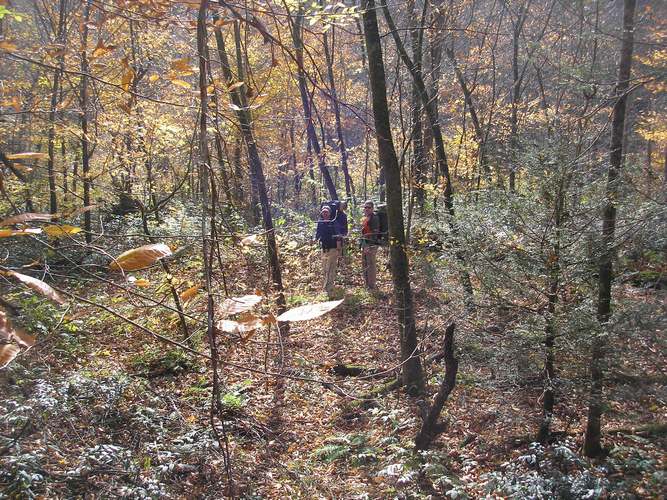 Grady and Dave are muted in the sea of Yellow as we begin our descent down the Deep Creek drainage. Leading the charge is Jerky Mike who made the last minute decision to join the Highlanders despite the mileage.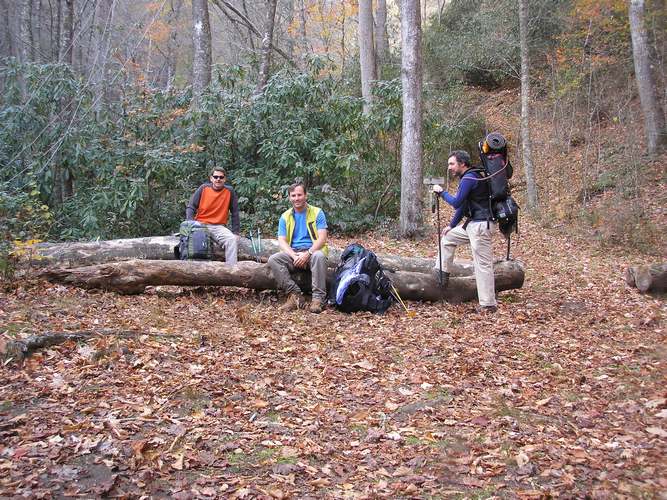 We break at campsite 53 while Ranger Grady replenishes his IV bag with fresh blood.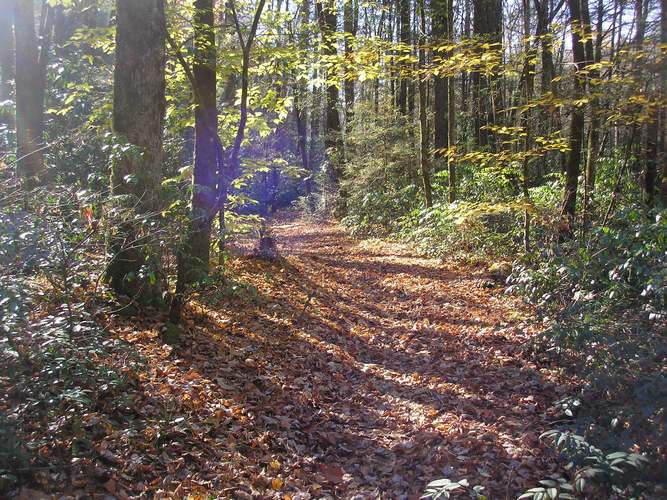 After a few minutes we are back on the trail and wind up at a familiar spot. I call this the "Dang Spot", where Martin got stung 10 times a couple of years ago.
Grady and Dave regard the foliage and Deep Creek beauty.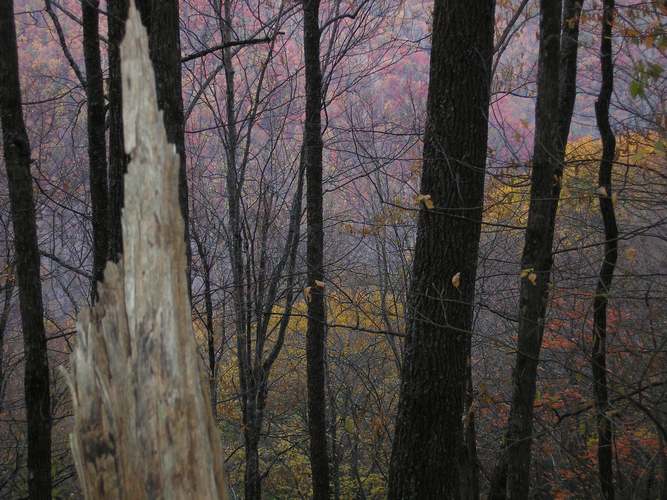 Of course, pictures do no justice.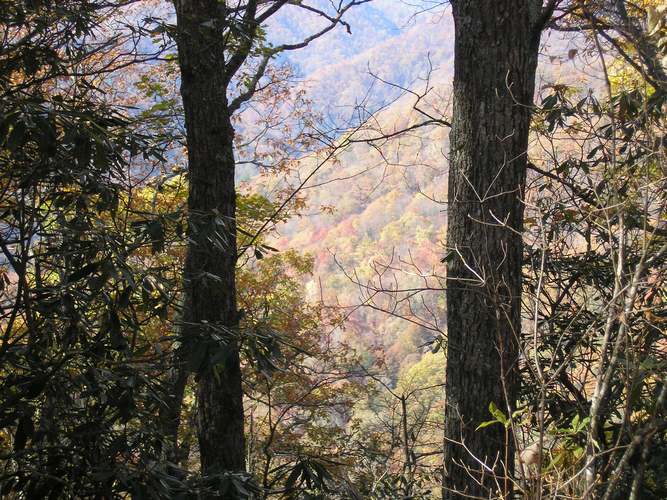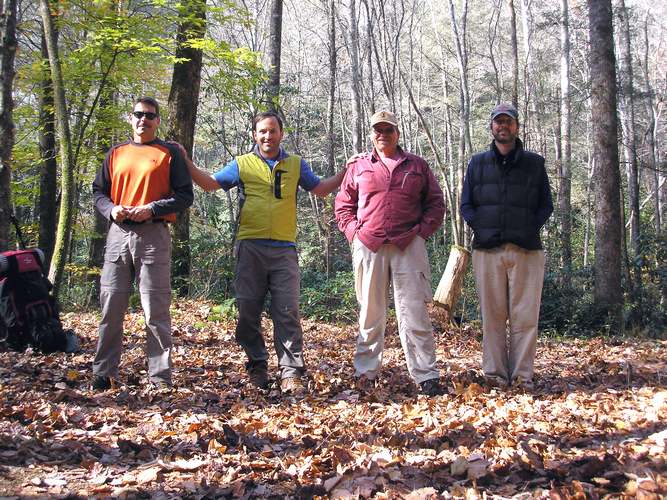 These are the culprits. Some Outlaw Campers for sure. Jerky Mike is on the Highlander fast track.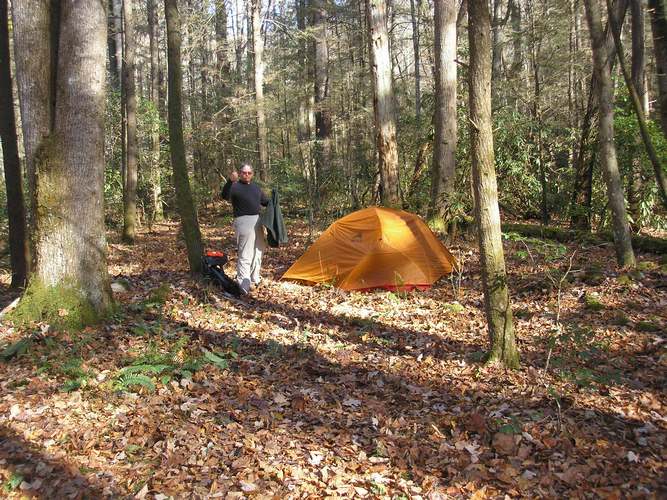 "How's my new tent. Did you steal my stakes?" It must have been the opossum that visited Mike during the night. I'm thinking he will learn to use that zipper no matter how cold it gets at night.
This is not a Sasquatch sighting. It is Sally Dumplin warming up after a chilly night of sub freezing temps.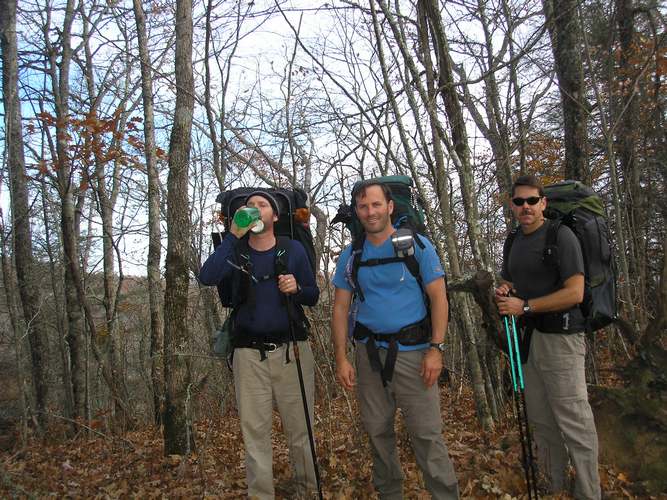 We hiked about 13 miles on Sunday and had to carry all our water. Grady decides he will not leave with any weight on his back besides the tent poles he carried for me.
The sea of yellows is depicted here after dropping off Newton Bald trail.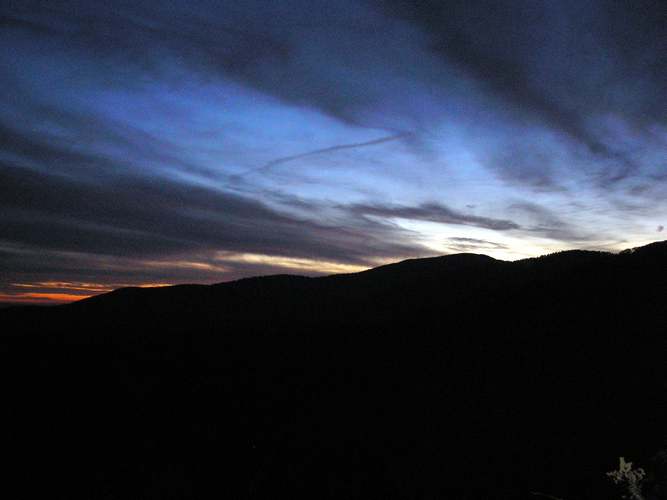 From just below Newfound Gap at the Deep Creek Trailhead.