Eagle Creek Thanksgiving Weekend 2011
I can't remember the last time I shared the trail with Martin. He and I really used to tear it up out there. Even though he lives in New York now, he still wears out the AT in that section. It was good to have him back in town and join us on our journey to Eagle Creek.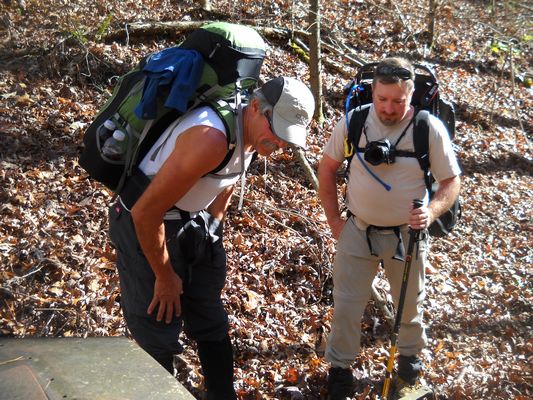 Joey was able to rejoin us as well. Here they look at the old cars abandoned along the Lakeshore Trail. We decided that there must have been some excellent stories to accompany these wrecks.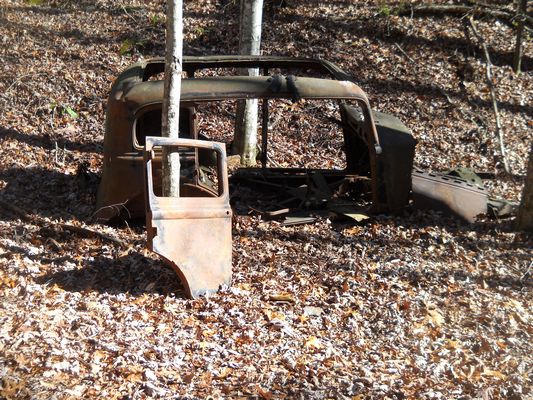 Something to the effect of "You're supposed to leave the seal on that until we get to Bryson City, Clem!"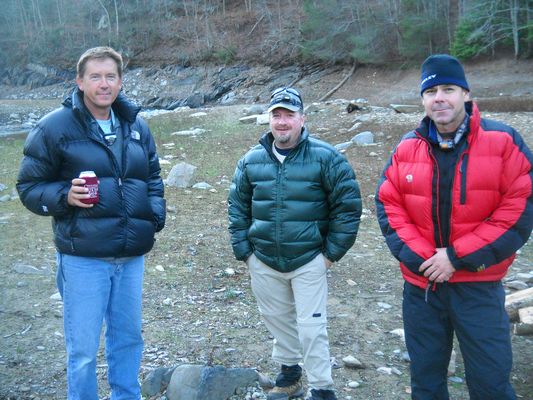 Sally D and BC George beat us into camp because they rode the FAIRY.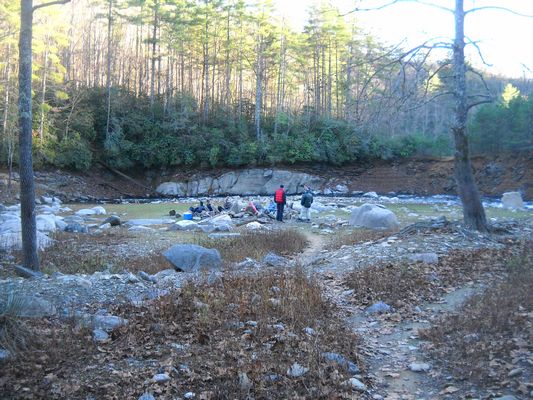 Sithenge has been a draw for us for many years. We perfected the seating there many years ago. It is just one of those places.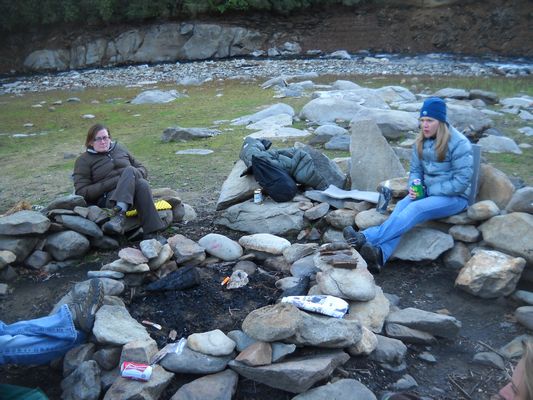 The girls might wish it were a bit warmer Friday. Joey would soon rectify the situation.
Requisite Amy pose.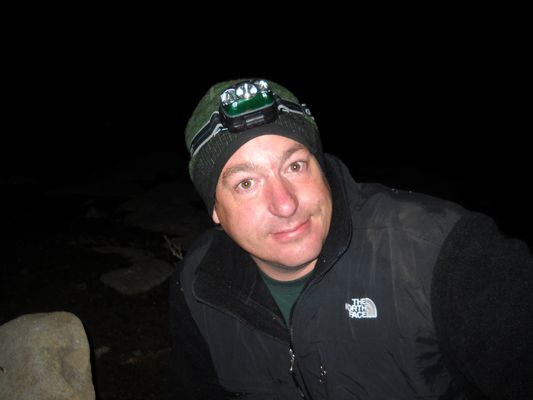 Sometime in the middle of the night, two headlamps came a bobbin from the lake. It was none other than Patrick and GD Jack who decided to do a a little night canoeing. I've done it in the day and crossing the main channel is difficult enough. Fortunately these guys are accomplished paddlers.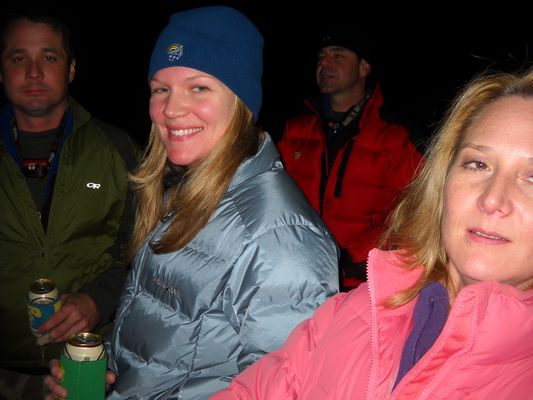 There is Cindy Lou Hoo Dumplin along with Sara. The does were plentiful on this trip and we enjoyed their company immensely.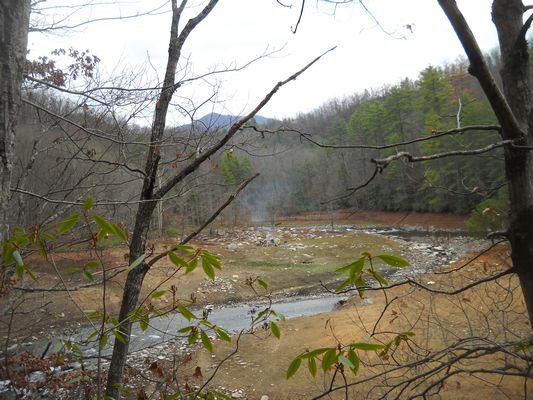 This is Sithenge from a distance.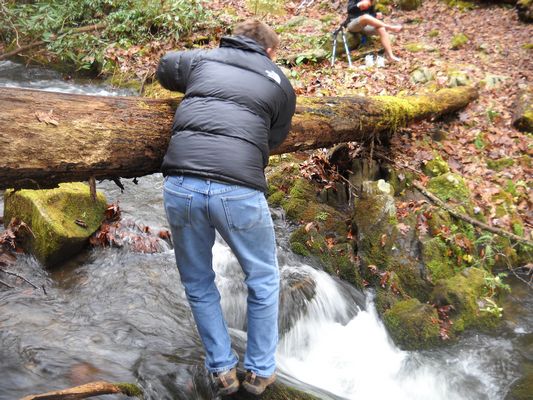 Saturday morning, we took varying respective dayhikes from camp. George makes an attempt but quickly realizes he is not properly shod for the occasion.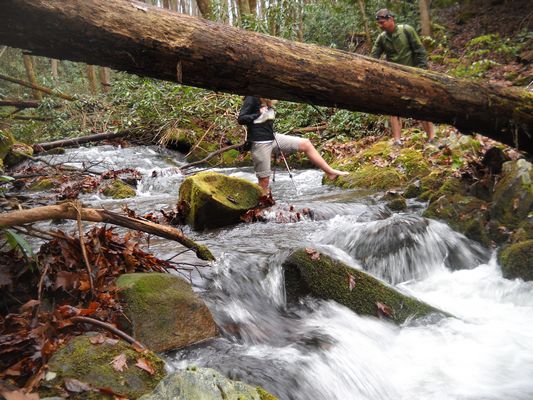 Bill and Sara says, "Who needs shoes?"
Some pictures require no captions. I will repeat what George said to Jon upon his arrival. "We only have two rules in this outfit, and you just broke them both!" Priceless! Chambers rode into camp the only way he could, on the back of a beast. He handled the Highlander onslaught fairly well. He decided that he was tired of the constant equestrian bashing on the website and wanted to make a statement to the Highlanders.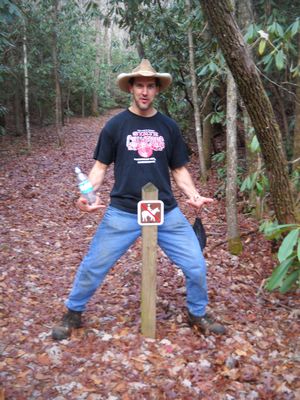 We decided that this was the only statement he was allowed to make period.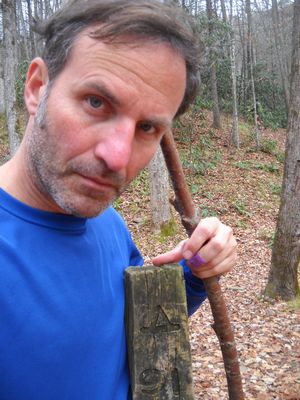 I walked on up to Lost Cove, cs 91. Bill and Sara busted up to the AT, as did Will and Jenny.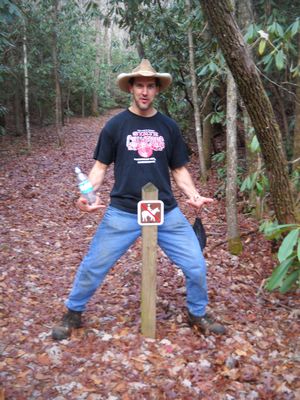 Now, he gets the picture!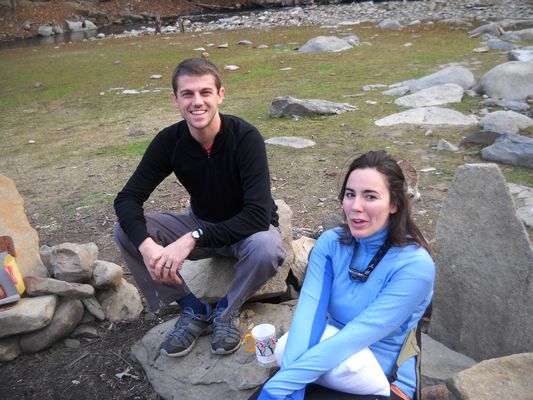 Remember these guys? They have joined us here at this spot before! Jonathon and Jennifer along with the Loveday clan. They camped at another spot so as not to exceed the designated number of campers. We had 12 on our permit and with the one day hiking cameos and late night shows, stayed at our capacity. If you include the people who visited and didn't camp, we had a lot of folks.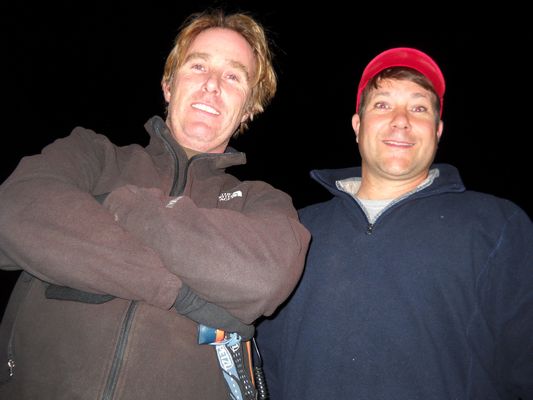 Like these late night drivebyers. It's always a treat to have a Shrader milk run! Driving out to visit with us for a few hours, they departed again for home.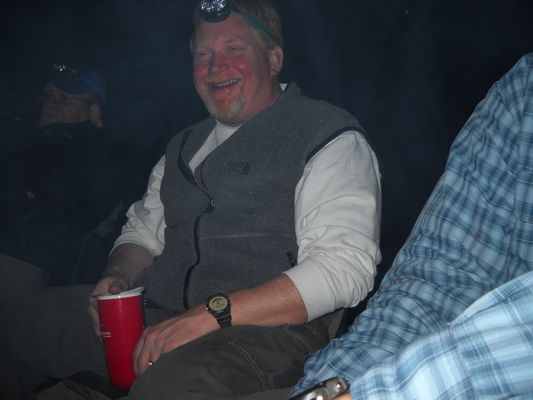 They brought John the Red and Ethel.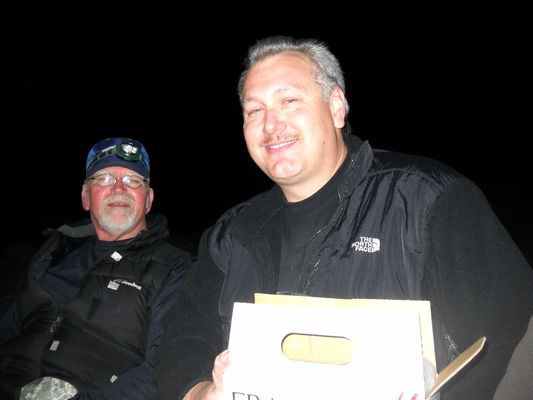 Jerky Mike asks what they brought for him.
More dayhiking out to the old bridge.
Jenny explains her behavior from the preceding evening but Will isn't buying any of it.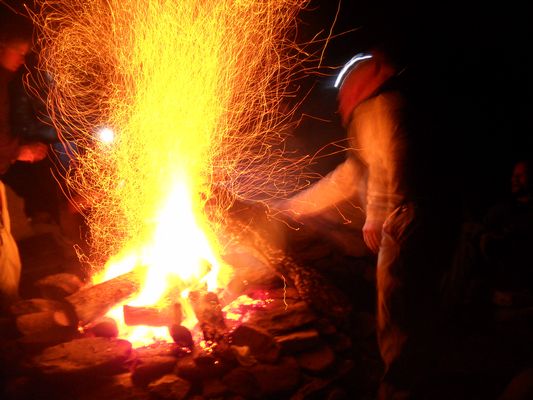 Joey is the cremator, though.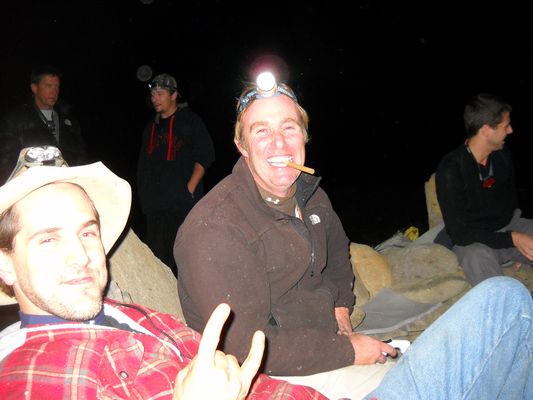 "I heard that!"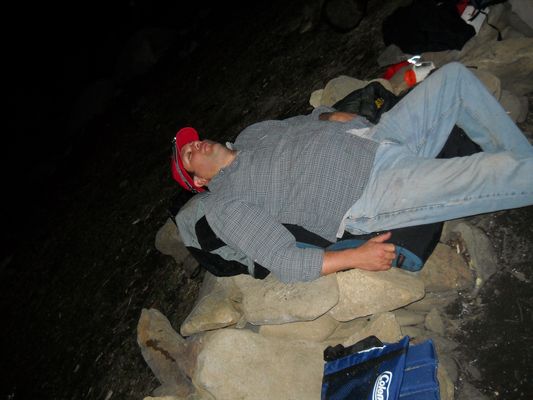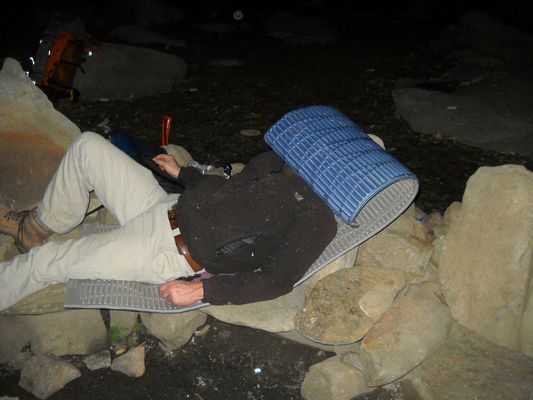 Second casualty of the fire.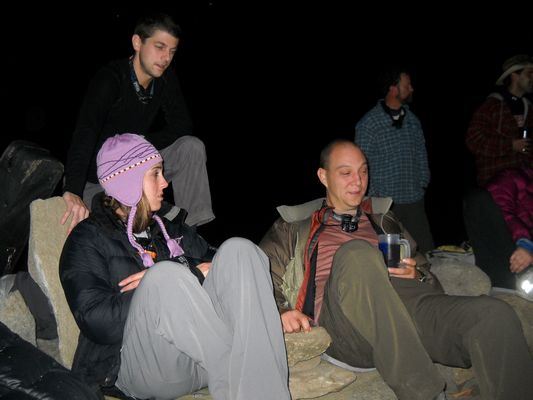 Luke and Mandy, didn't get a shot of Clint or their two friends who were camped down the road. They couldn't stay with us for long because they had to hike back to their campsite up the trail far away.
I hiked out solo and we beat the rain. It doesn't get any better than that! Great weekend!
Update on FOIA fee waiver request. Due to the benevolence of Myers Morton, a local backpacker and attorney, we have put the appeal in the mail to the NPS. We have about 20 business days for the response. If you don't know of what I speak, I filed a freedom of information act request with the NPS to receive the comments on the backcountry fee proposal. They responded with an outrageous price to forward those comments, 1200 dollars. If you are reading this and wish to help with the movement, visit: