New Trip Pictures below. http://southernhighlanders.com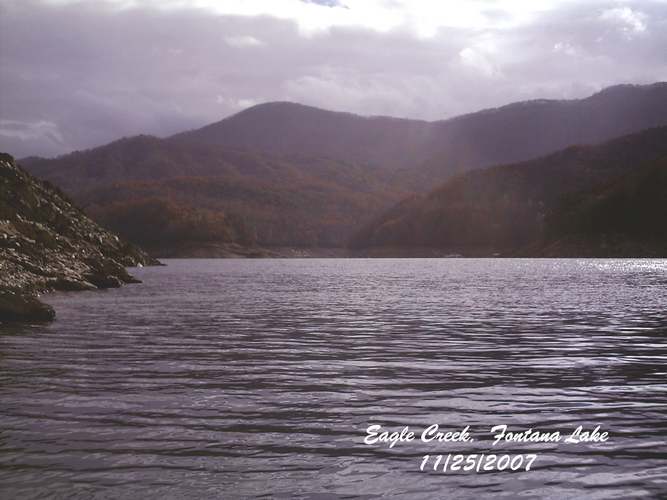 TRIP OF A LIFETIME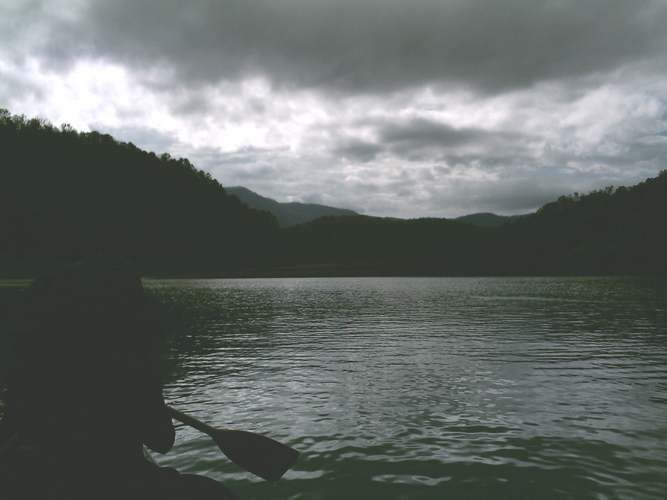 (the pics below for this trip were provided by Ethel and Jerky Mike since I deleted all mine from the camera.)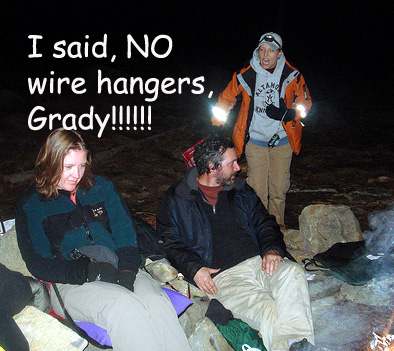 YouTube - Mommie Dearest - No wire hangers! It all started when Clark didn't follow instructions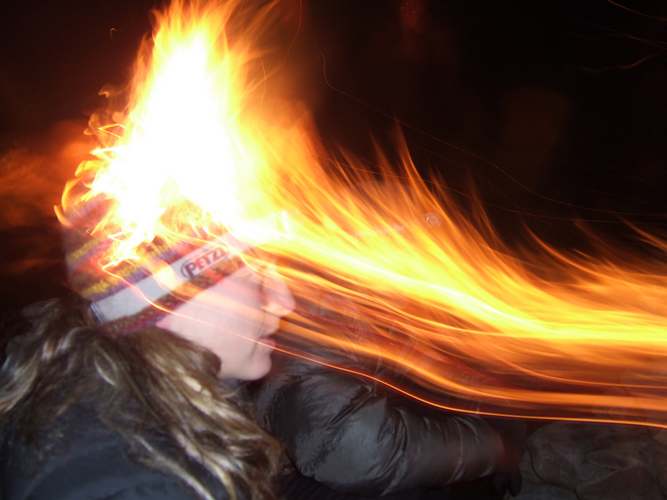 Then all hell broke loose.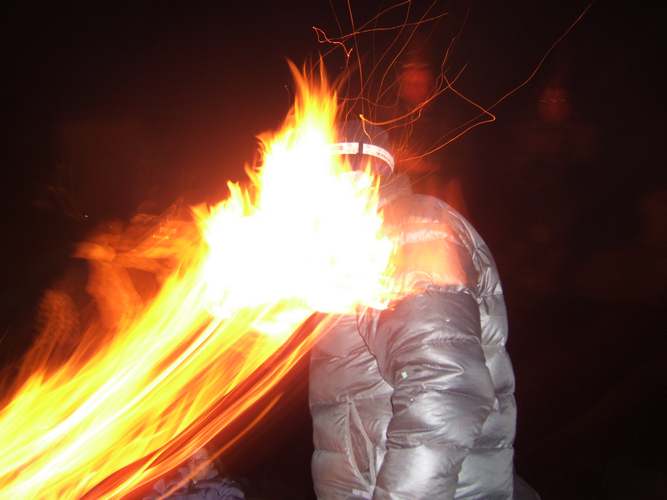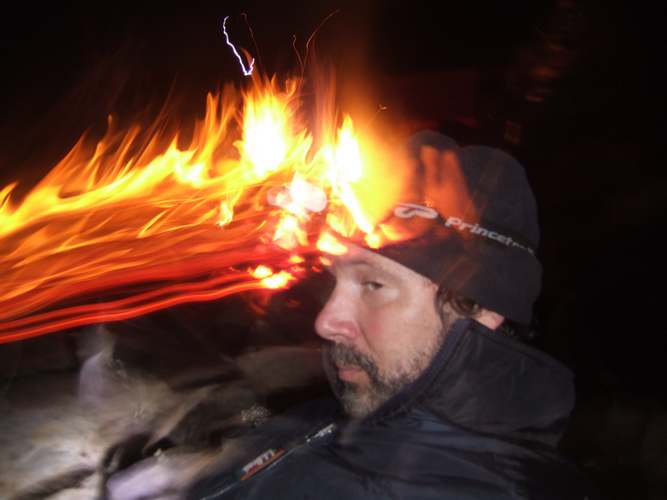 Clark undergoes a little head change.
Matt sings bass, Bill sings tenor, little Sally Dumplin joins right in there. It's all they knew to do as an antidote for the fire breathing.
After all, it was very cold.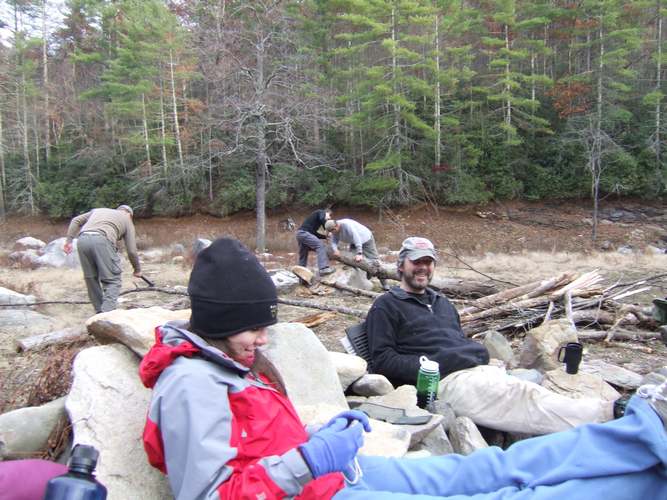 The next day, several others show up and we put them immediately to work. Here, Grady supervises the activities.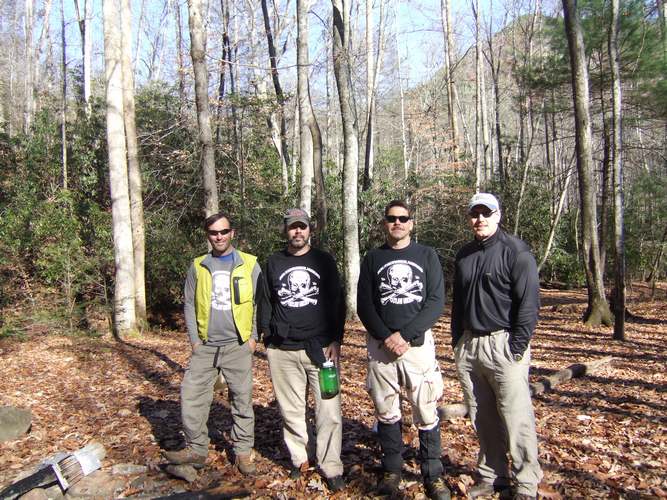 This is one of the rarest Highlander pictures of all time. The group at which you are looking dayhiked to campsite 91 as a form of afternoon exercise. Unusual, only when you consider that Ethel voluntarily joined this march. The new Ethel. The new dayhiking, double fetching, feed the multitudes, pack out his own trash Ethel. Next thing you know, he will be voting liberal. I say rock on. He didn't just shed the pounds, he gained respect. Now pack out my trash.
Night number 2 was much warmer, not that the girls seemed to notice.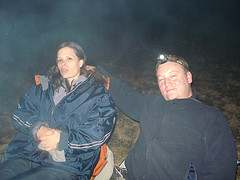 Clint protects his newly impregnated wife from the fire and doo doo rocks.
Ab makes a propostion to his wife. Tammy dispatches him to the rock.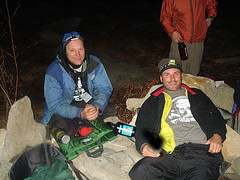 Then Ab comes back from the rock to ask for advice.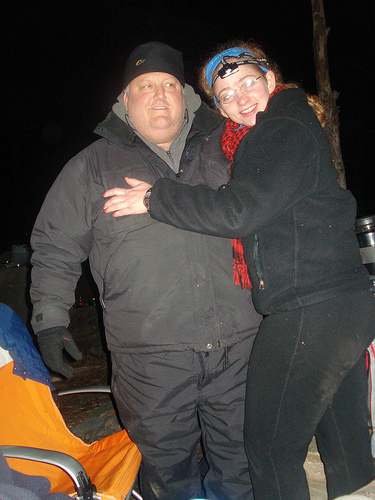 The Happy couple before Larry puts her to bed for good.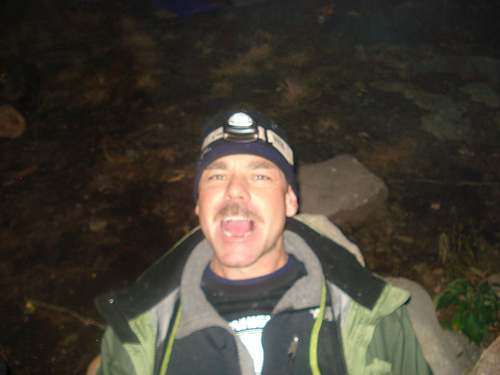 Despite Dave's pleas, Beth refuses to perform backcountry dentistry on him. He will have to make an appointment like everyone else.
Mike doesn't understand the ritual of climbing into the hogtrap. He needs a little assistance.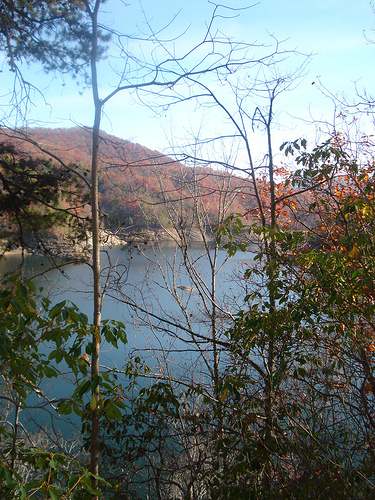 Several hiked out via the Lakeshore trail, some of us paddled out and several rode the shuttle boat. This pic is from Jerky Mike who provided several of the pics for this page.