December 22-23, 2007. We hike up the Little River Trail from Elkmont and turned up towards God's country to Goshen Prong about 7 miles.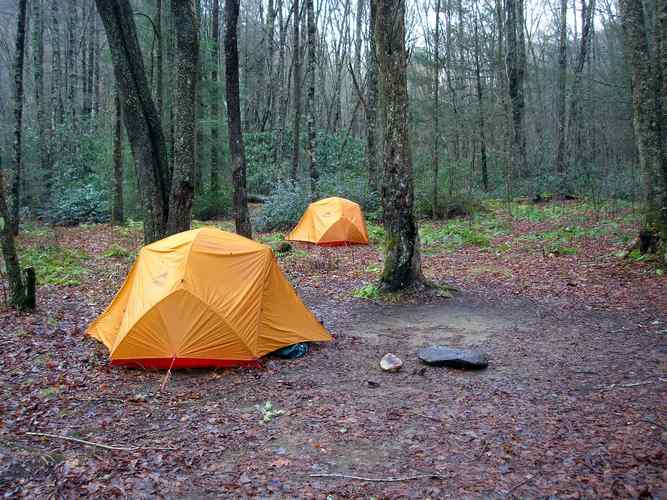 The wind was in excess of 30 mph during the night and again I night hiked, this time with Beth. The sideways rain came up under our tents but it never deterred the firebuggers.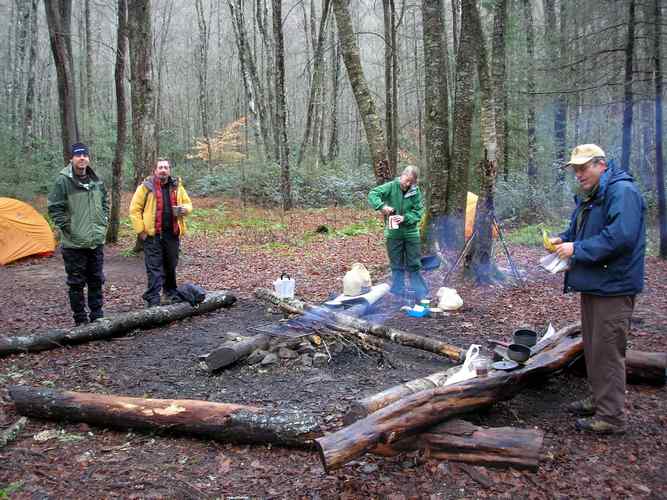 In case you were wondering who that guy in yellow might be it's none other than The Edge, aka The Hun, formerly known as Mr. Asheville. He shows up after a long 12 week hiatus and asks, Where is Grady?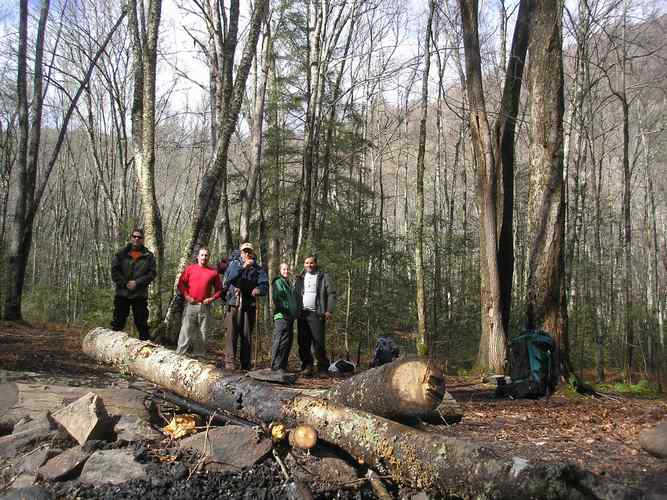 You wouldn't know by the sunshine on Sunday morning but it was a fairly rough night weather wise. The wind was blowing branches from the trees that were utilized by the firebuggers. Remember that time those highlanders couldn't start a fire?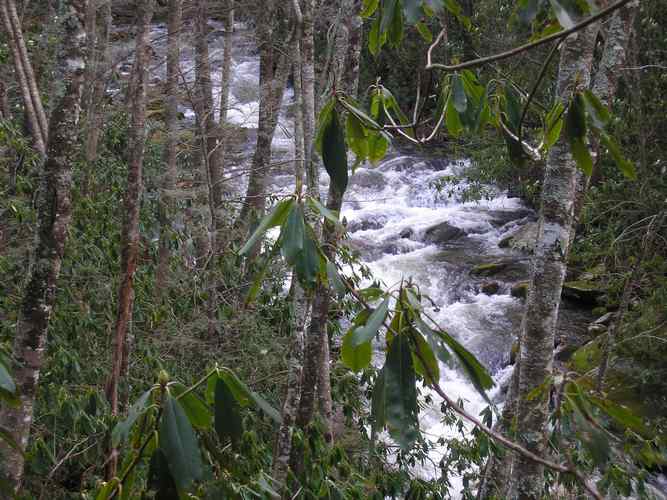 It made some nice Gushen Goshen on the way out.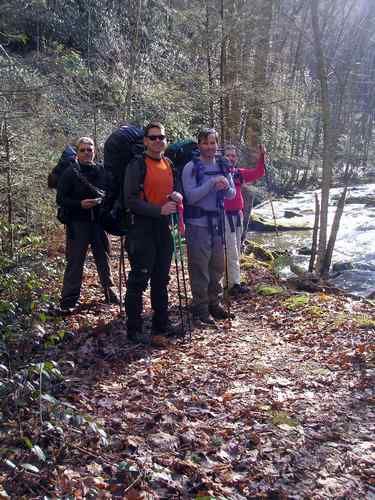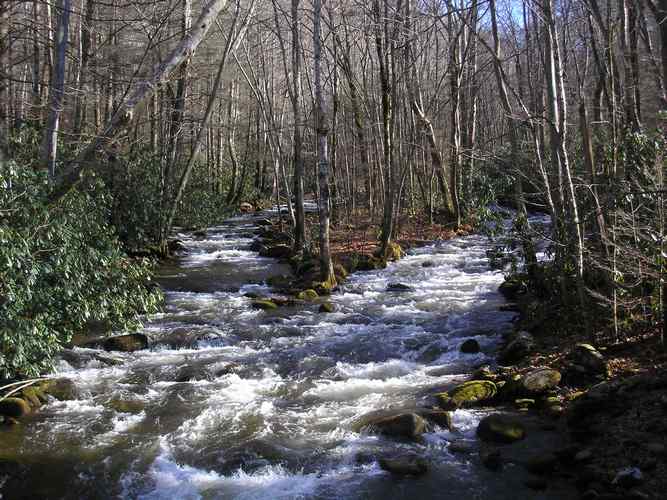 It's nice to see some water in them thar creeks onct in a while. I call this one, Big Two Hearted River, after my favorite short Hemingway tale.
Of course, we made a side trip because Dave spied this little waterfall a couple hundred yards up the hill.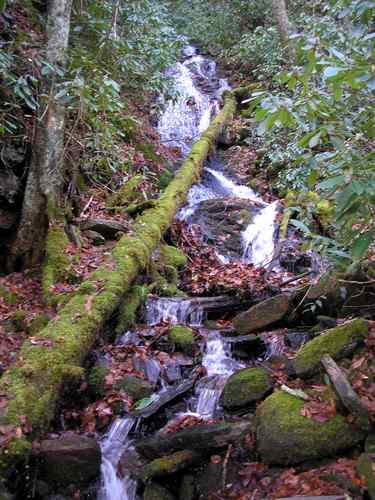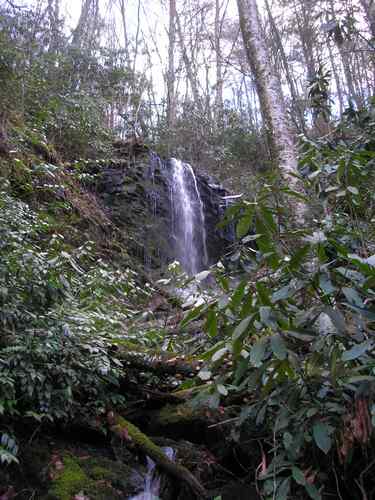 And the climb was rewarding as you see here.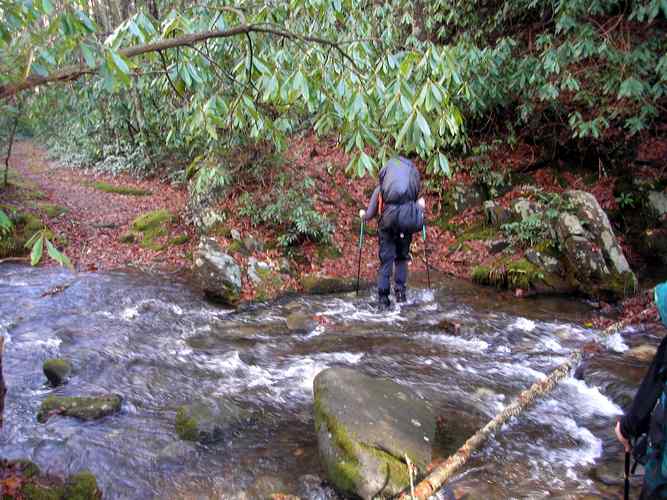 Dave wets out his boot and the gang reconsiders.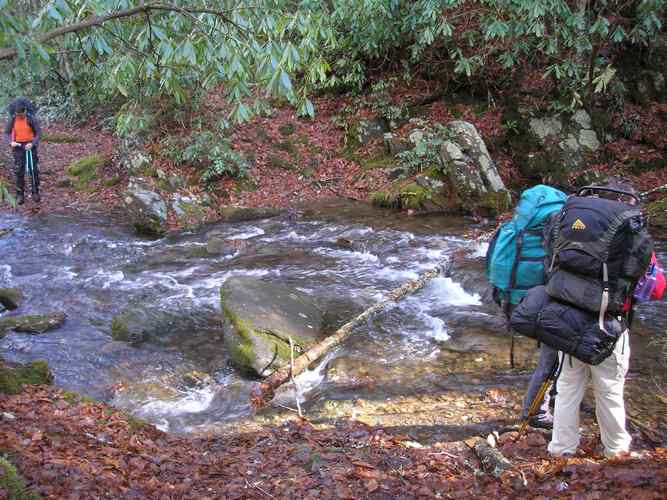 Martin and Beth try an end run.
I call this spot, Otter bridge because Dave and I really did see one there a couple of months ago.
Merry Christmas to all and to all a Good Hike! (that's what Sally Dumplin says, anyway) By the way, if you are reading this, at home with your family enjoying the holidays, consider joining us on Wednesday for another and possibly on Saturday night for another overnighter. It can burn off some of your holiday calories