Land O Goshen,
11/12/10-11/14/10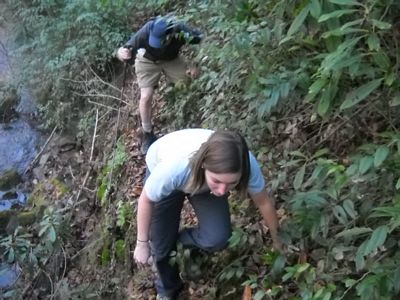 A wee bit of off trailing is to be expected with our crew. This time around it was a stroll up to the old campsite up on the Fish Camp Prong. Beginning at the terminus of campsite #26 on Goshen Prong, the old campsite followed Fish Camp one mile past where Goshen turns left to the A.T.
Fun on the fly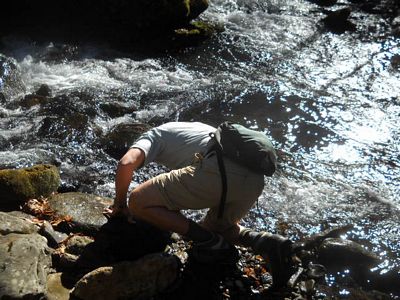 Smelling the water is a time tested Highlander tradition. It tells us where the fish and campsites may be.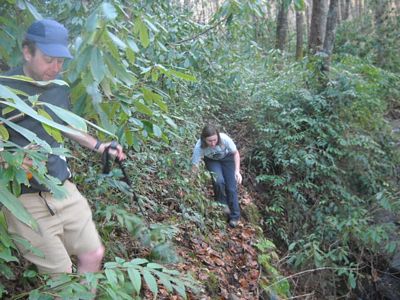 Kevin decides that mountaineering might just be his thing. Kathryn thinks otherwise about this pursuit.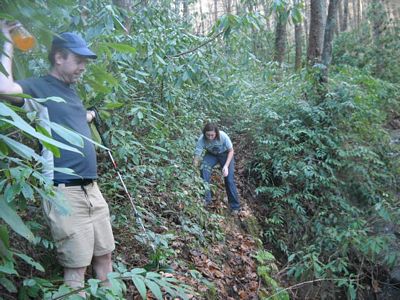 Then he realizes his proximity to the river.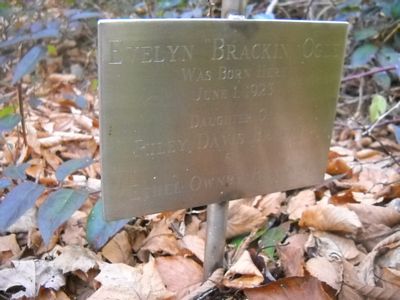 About halfway up the bushwhack, I stumble across this marker. You find the strangest things in the backcountry.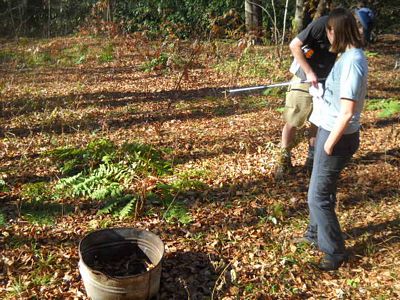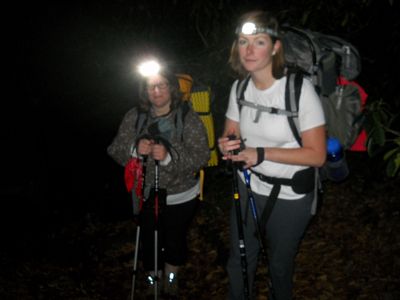 Our Goshen experience began largely in the dark, though. Here, I am escorted by Kathryn and McLovin. We strolled into camp after work on Friday arriving at 8 pm after approximately seven miles of leisurely strolling.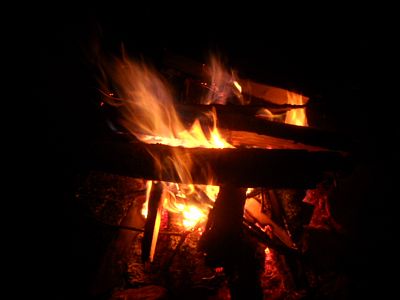 And not to disappoint, President Dumplin had a raging blaze a waitin.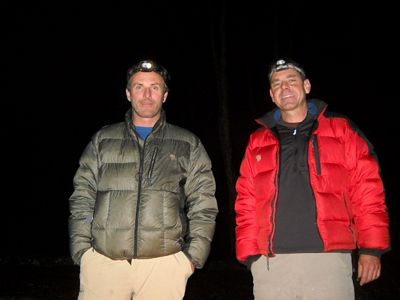 I thanked him properly.
What, these old things? Yeah, it is new boot time for Buff. Why? Oh, don't get me started. Okay, if you beg me. No. Not now. I am a Scarpa guy. When I outgrew the others after only two years, there was little doubt about my next pair. Now to replace every other piece of footwear I own including a very expensive pair of unused mountaineering boots, climbing shoes, ski boots. AAAARGH......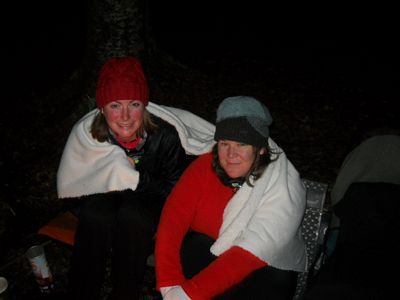 How about these two buddies. Sharing a blanket and some good clean Highlander fun. McLoving it.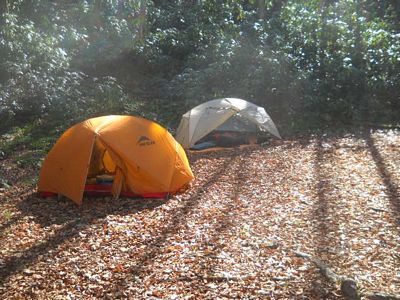 Sally Dumplin is a fastpacker.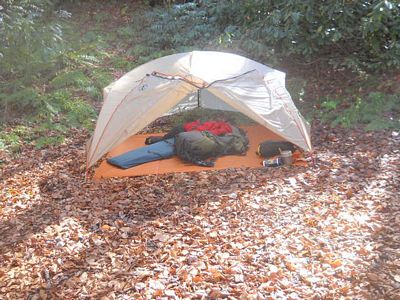 Fastpacking is the art of leaving your tent body at home and using the fly only. It shaves weight and looks cool. President Dumplin prefers to recline regally in his lair whilst awaiting the grapes and palm fronds. (which for some reason never arrived)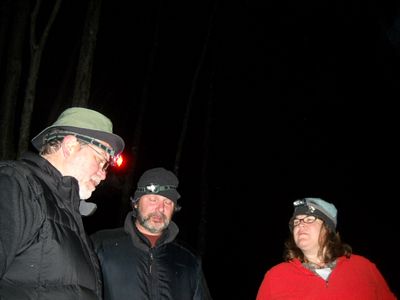 When Grady and Jerky Mike arrived on Saturday, McLovin was there to brief them on what was expected of them for the night.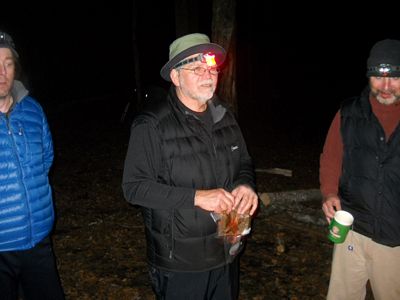 Mike asks if an offering of Jerky will waive any behavioral requirements.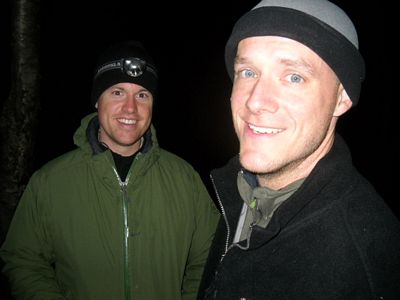 This is Aaron and Matt from Nashville. They were our camp guests at Goshen Prong. Regarding the noise level Saturday night, all I can say is. You were warned. Sorry. Take a sticker. No, it wasn't a wildcat and yes, Grady looks like this all the time.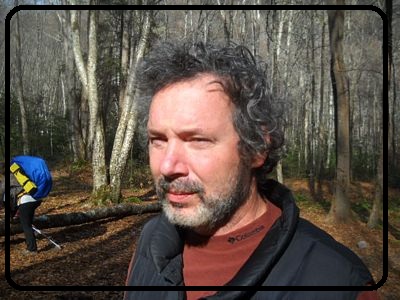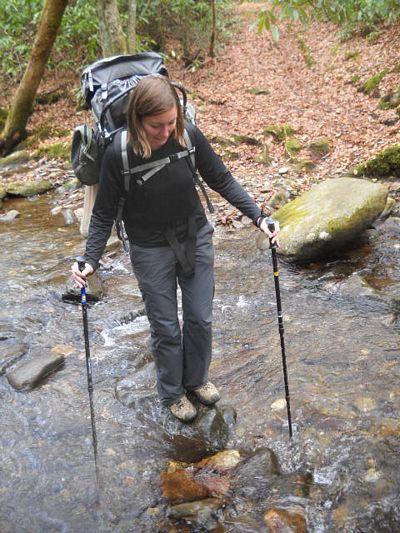 We shoved off Sunday before the rain set in and closed the chapter on a beautiful weather weekend.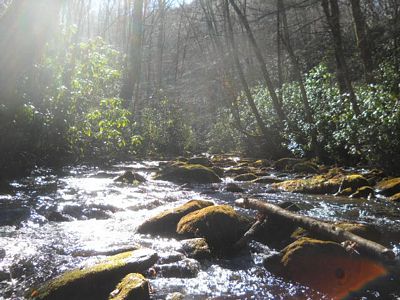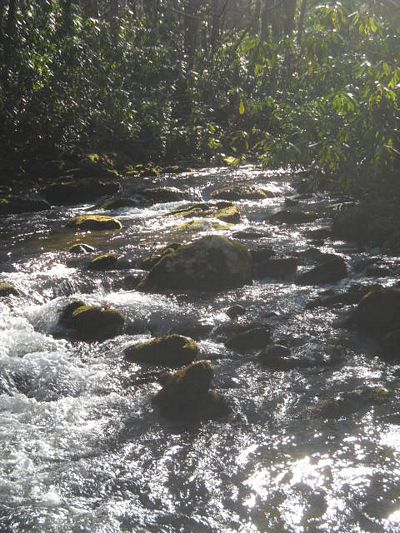 Kathryn takes credit for these.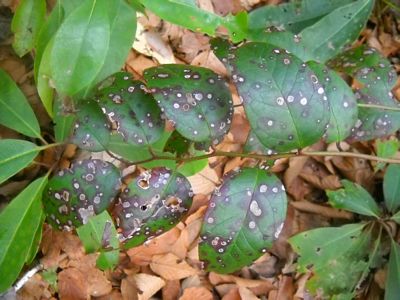 I found this one.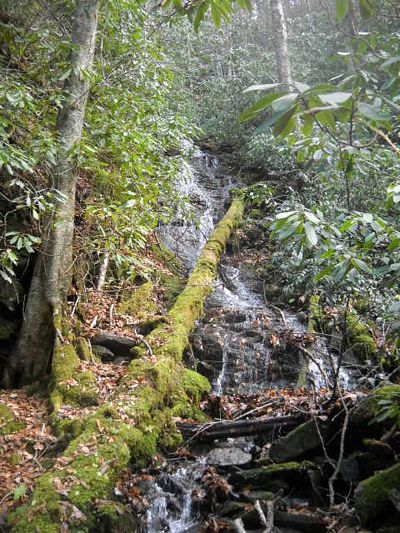 Occasionally we mark certain spots along a trail. Here is waterfall that Dave and I decided to climb a few years ago.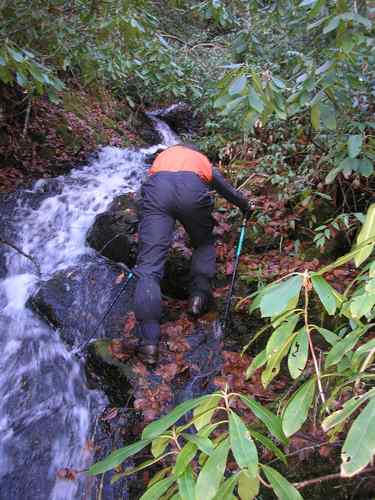 (Dave in 2007)
The junction of Little River now...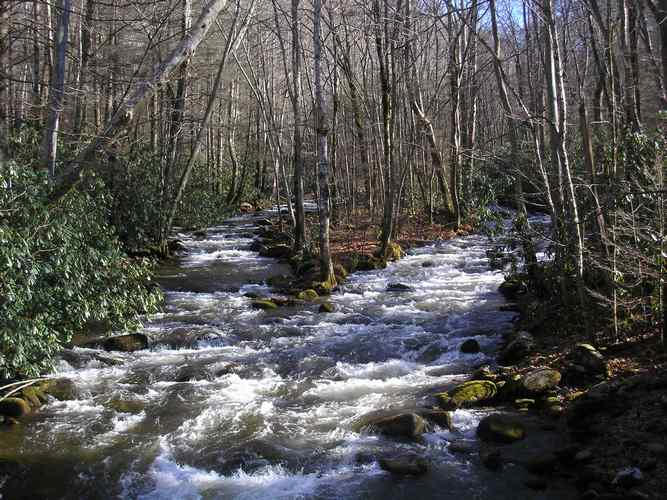 and in 2007. You were right, Dave. Less water now.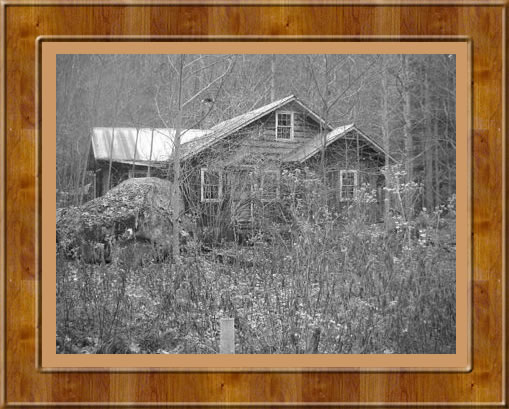 I played around with this picture, its one of the old cabins at the entrance to the LittleRiver Trail. Thought a desaturation filter and frame might add to the rustic nature of the area.
I'll have to hand it to UL on this trip. He decided not to come and make his intentions well known. Good job. I respect him for that. If you are not going to attend then don't take up a reserved site with your indecision. Because UL appropriately notified us of his intent to not attend, McLovin was able to join us. That's basic respect.
We had a really incredible Goshen Prong weekend. That drainage is doing fairly well in my humble opinion despite the heavy logging many years ago. It is always wet in there and not much firewood but it is a large site in the heart of the Smokies and we were privileged to spend a few days in the shadow of the Appalachian Trail. McLovin busted up to the AT and Dave, although he developed a mild stomach bug, stuck it out with us for an extra day. He is governed neither by the tug of video games or fickle stomach. All who came up left with a smile. We give a shout out to Chapter 3 in Muir Territory. Yo Yo.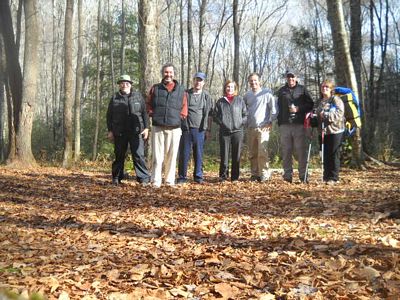 Also, I appreciate all the comments about our little Hurricane Mountain experience. Several folks like Dana B and Dan Welch have given us some good ammunition to return with more success and find the linkage back to Cane Creek. This is an apparently common stumbling area no thanks to the confusion of various maps. We Shall Return.