Gregory's Bald/Gregory Ridge 9/28/14

Despite the requisite hellishnes that is the Cades Cove Loop, there are redeeming points. It took us well over one hour to reach the Greogry Ridge trailhead with all the morons who have no clue as to what those strange flate places alongside the road are traditionally use for.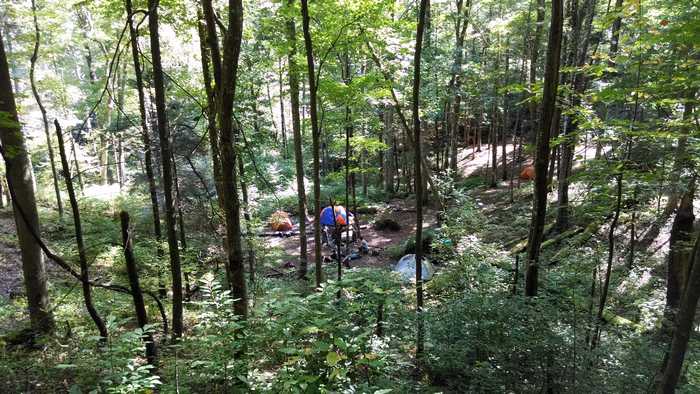 But we did make it to campsite 12 without Frank. This was his plan.
Before long we had Mike, Will and Jenny and Slap arrived fresh off a Hangover run. Bad news. Hangover is dry as a bone.
The backcountry party was on considering that there were two other groups in the campsite.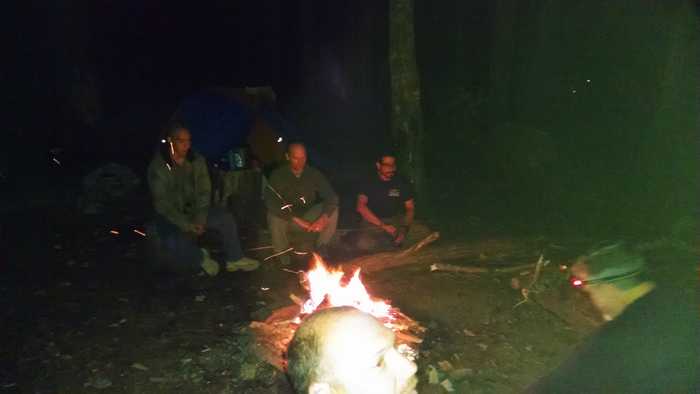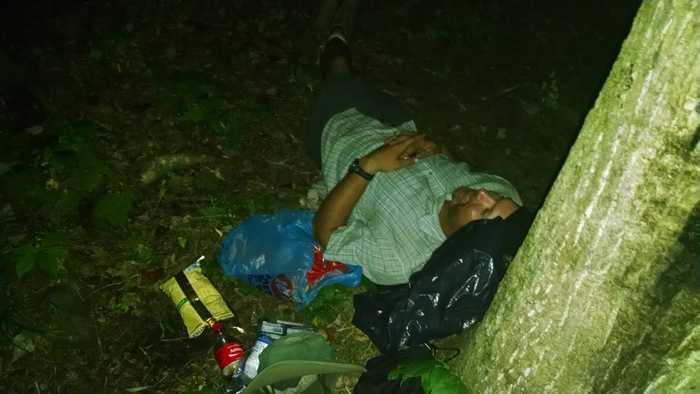 There was plenty of stick napping to be done.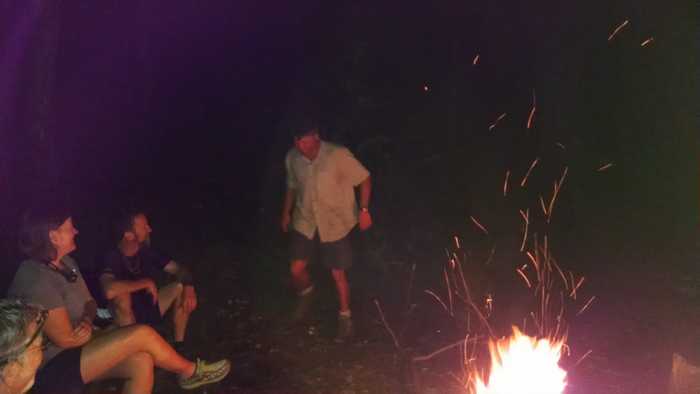 This is Slapnuts "not making a scene!"
And blazing fire fun. We had a visitor in camp in the form of one of the nicest timber rattlers I have ever seen. He came cruising through camp just like he owned the place. Jerky had a video but it was grainy. I forgot my camera and took these pics with my phone. Never had a rattler come through camp. And he was very unafraid of us. I have a line on a video and will post when convenient.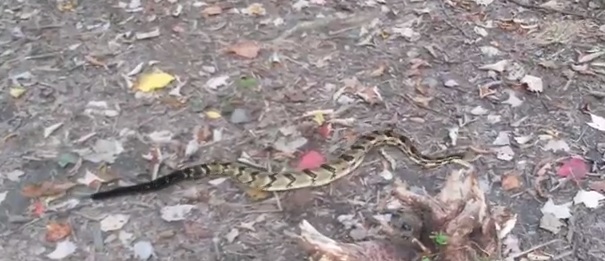 Sunday morning, after breakfast, it was time to climb.
This is me making a scene atop Gregory's Bald. How about those clouds? Two weekends and no rain. Outstanding.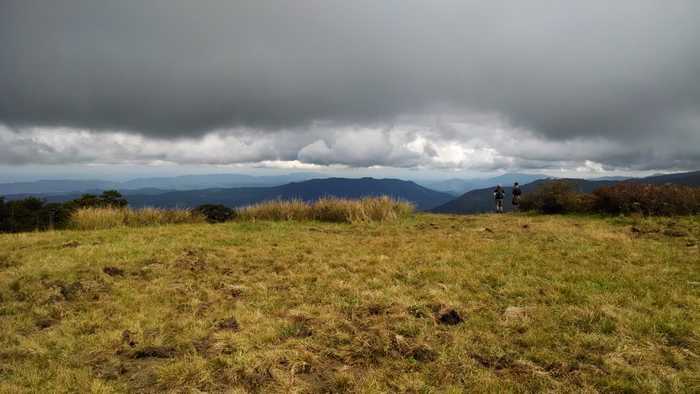 The cove and all the cars. It took another hour just to finish the loop after we had hiked about 10 miles and tagged the summit.
We had a great time. Our new friends were amused with Highlander antics.
In case you didn't get to see the news story, check out this link. WATE did us right. Finally, a local news station unafraid of Lamar and Blackberry Farms. Alexis Zotos knocked a home run with this piece. Be sure to watch the video.
http://www.wate.com/story/26631327/watchdog-group-alleges-blackberry-farm-cutting-private-trails-into-smokies
I'm off for Pico de Orizaba on Wednesday. I will fly to Puebla and acclimitize on La Malinche. Then it is off to Mexico's highest point. Stay tuned.