Gregorys Bald Azalea Round Up 6/24/12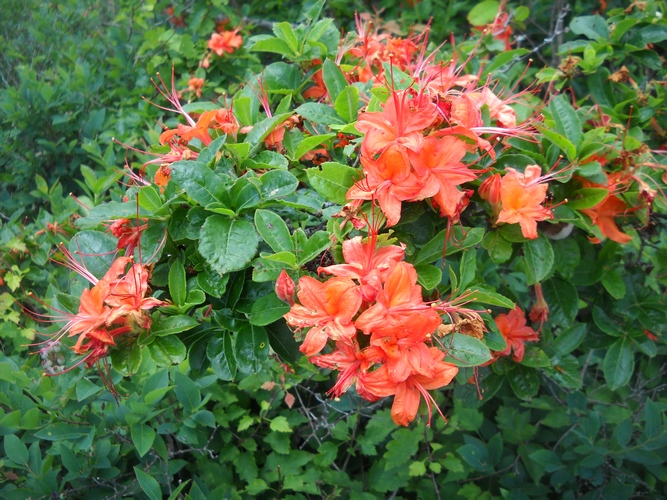 When Abner said he wanted to get out, he suggested Gregory's. Most of the Highlander crew were car camping at Deep Creek, again. I like Deep Creek, but I've never paid to stay in a campground in the Smokies and I'm darned sure not going to start now. Jerky Mike is, I hope, finishing his miles over there. Either that, or he is considering making it a permanant retirment home away from home. I understand there are a few "desirable" amenities in Bryson City and I'm not talking about Kephart's grave site either.
When Myers went to the Sugarlands recently to do research into our upcoming legal action against the National Park Service, he unearthed this gem in a section of scrapbooks housed in the park archives. As you will see, one of the most famous agnostics of modern time was so moved by his hike up to Gregory's Bald that he was overheard making the headline assertion.
Anyway, we had a plan B backpack and settled on Lower Gregorys since the upper camp was understandably booked. By now, our dear friend McLovin had signed on.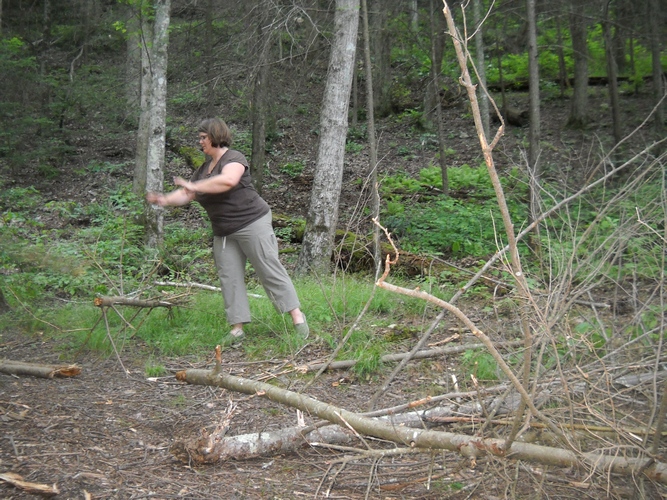 When I arrived she had already been in camp for hours and was so bored she was practicing Tai Chi movements.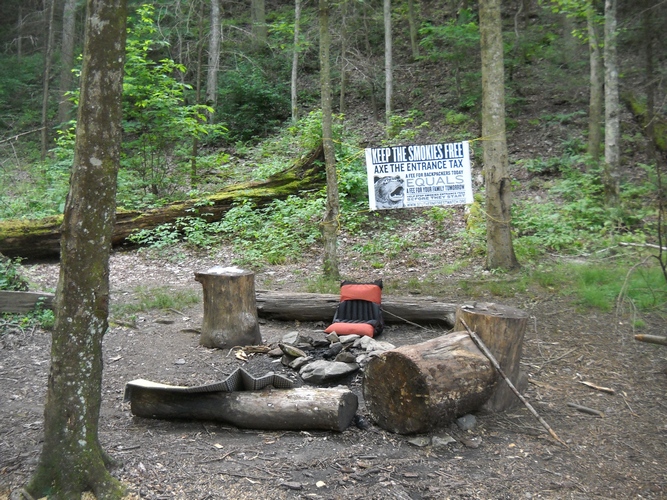 So I set about establishing the usual Highlander digs, complete with artwork for the walls.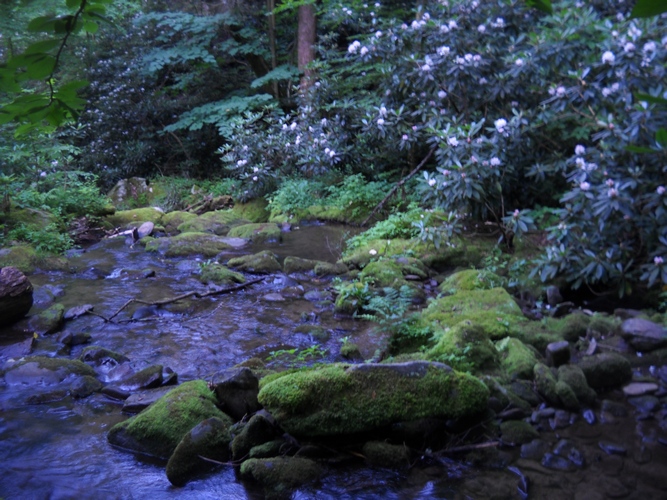 I did some bathing in the creek.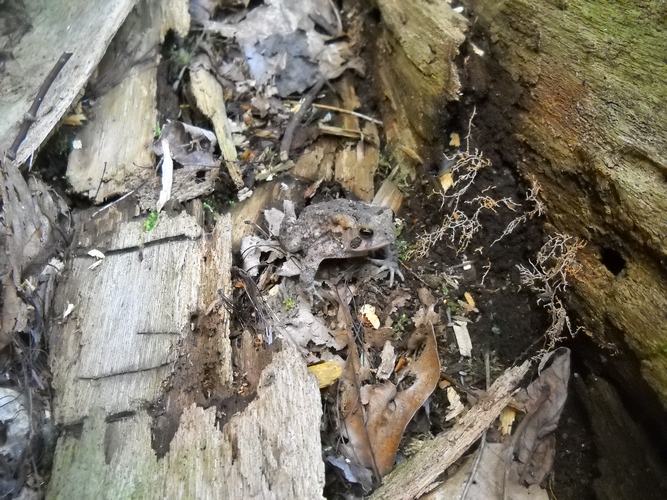 Played with the frogs.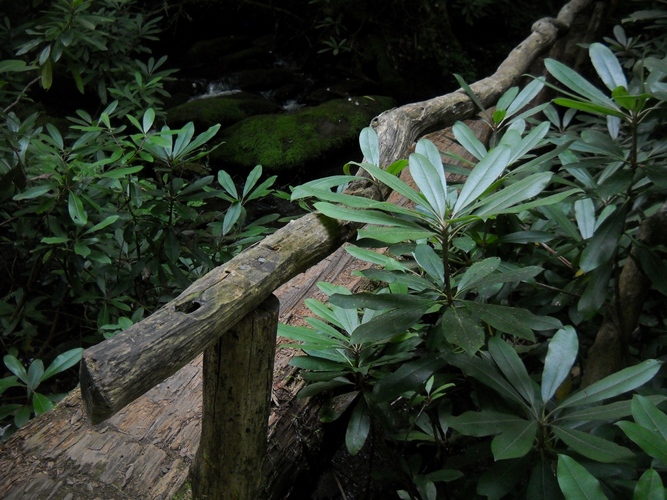 Practiced some photography.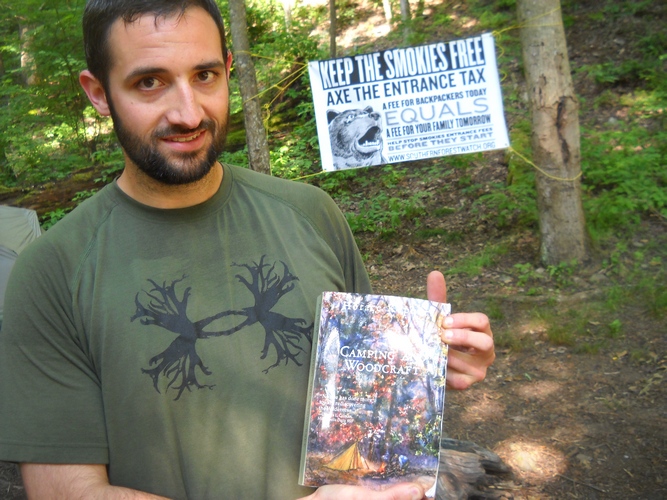 Visited with a neighbor. Look at what Matt was carrying in his backpack! It is Horace Kephart's book, Camping and Woodcraft. Arguably his second finest work. Matt signed on to be a fee fighter along with many other folks who passed our camp in route to the bald.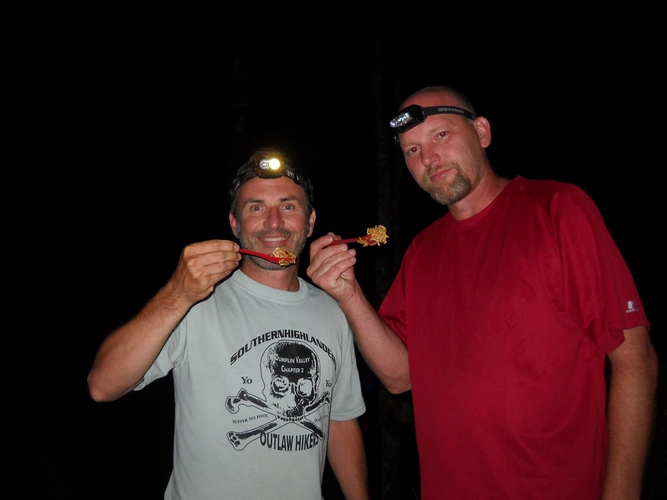 When Ab and his crew arrived, I put him to work fixing my supper, which I enjoyed thoroughly. (Notice the matching spoons!)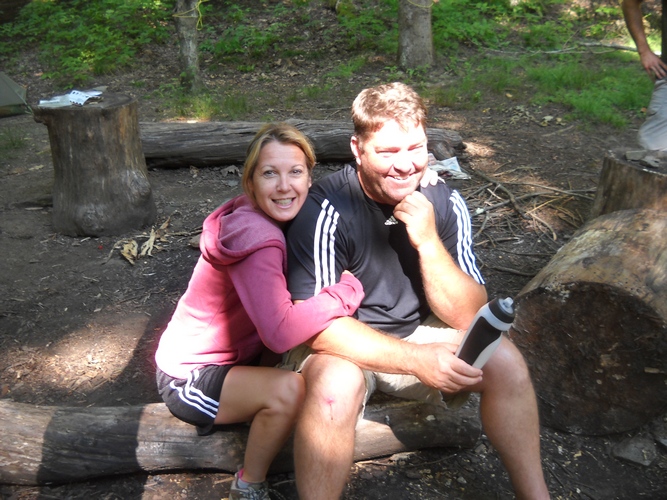 He brought John and Sheila for their first backpacking trip. They had a blast!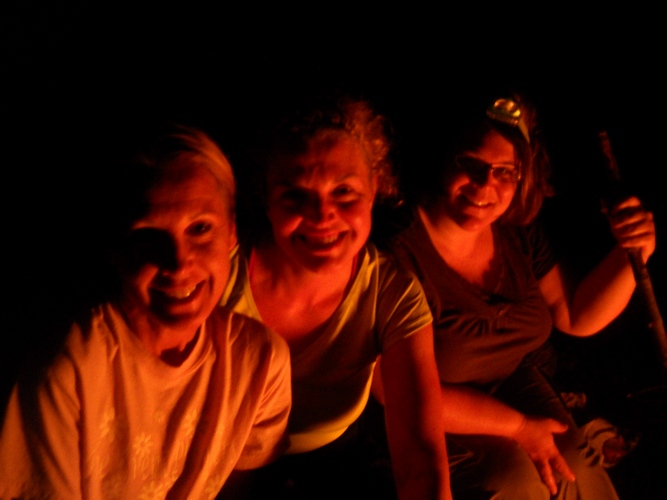 These lovely ladies make a great photograph by the firelight.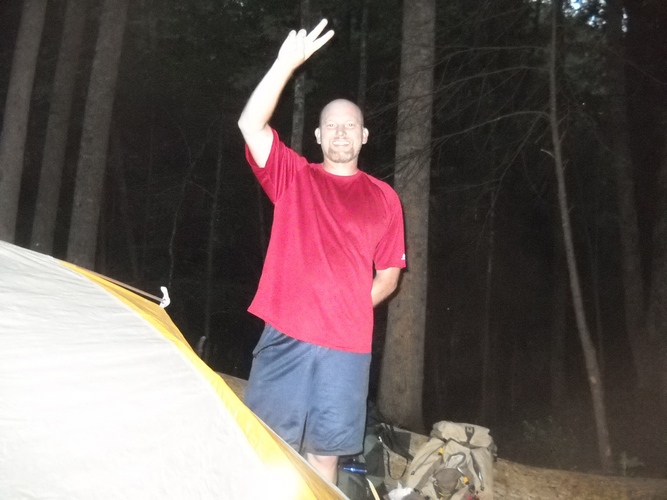 Ab forgets how to erect a tent so I assist him. My first observation was that he should use two hands. So I make him indicate the number two and spell T.W.O Two.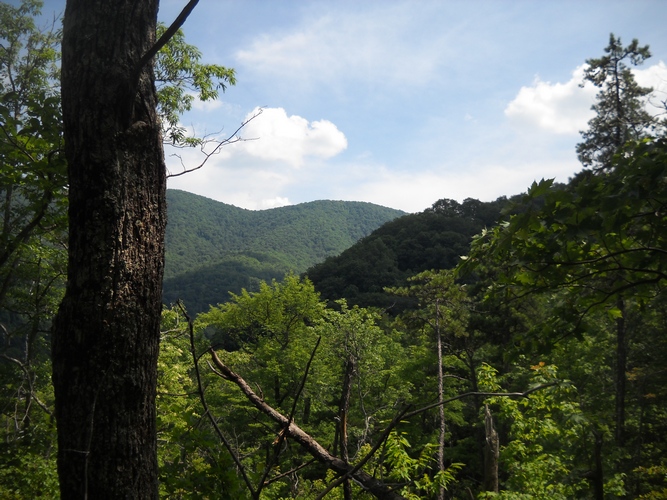 The next morning, we all make the 3.5 mile ascent to the bald. It is steady going up that Gregory Ridge trail but our tenderfeet scouts did just great!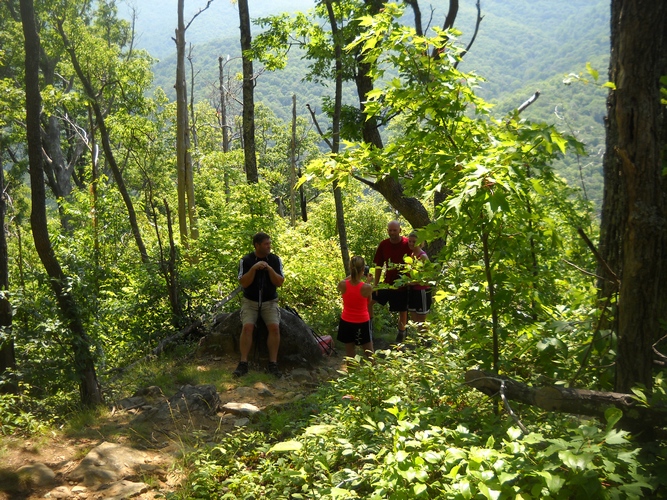 There were the requisite photo ops.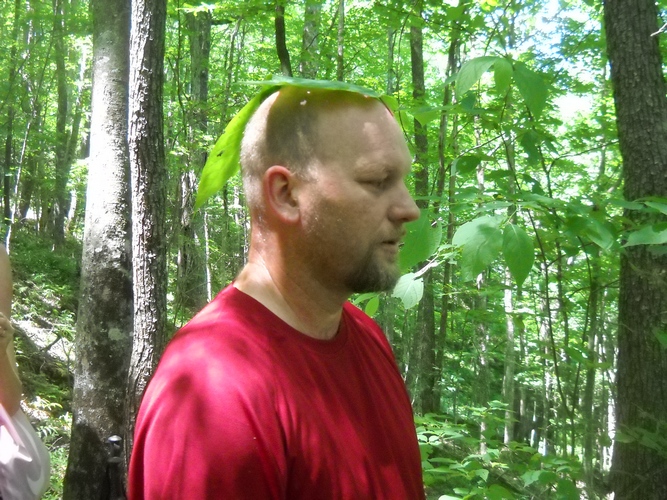 Halfway up, Danny begins to think he is Daniel Day Lewis and morphs into the Last Mohican. I remind him that he has really become Daniel Day Dumbass and Last of the Mohrons.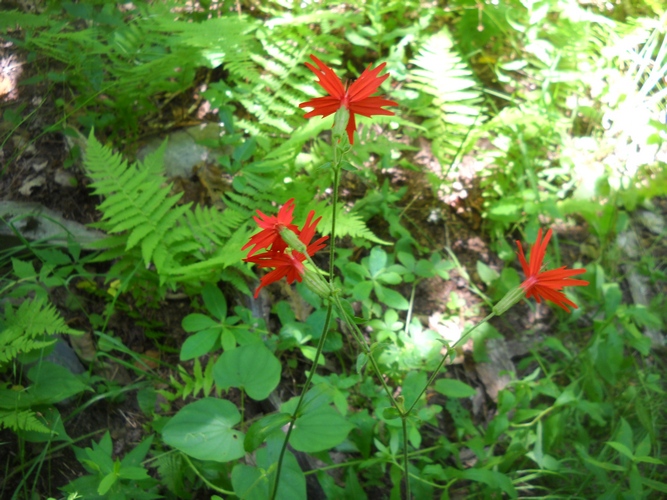 Fire Pink below the bald.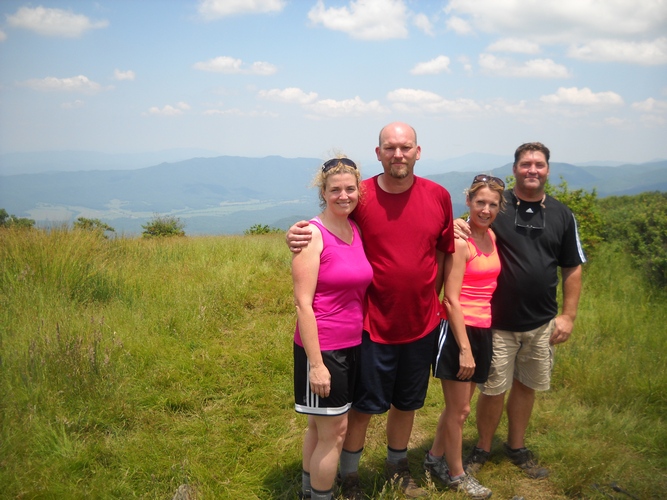 And the grand summit of Gregorys. Well worth the effort.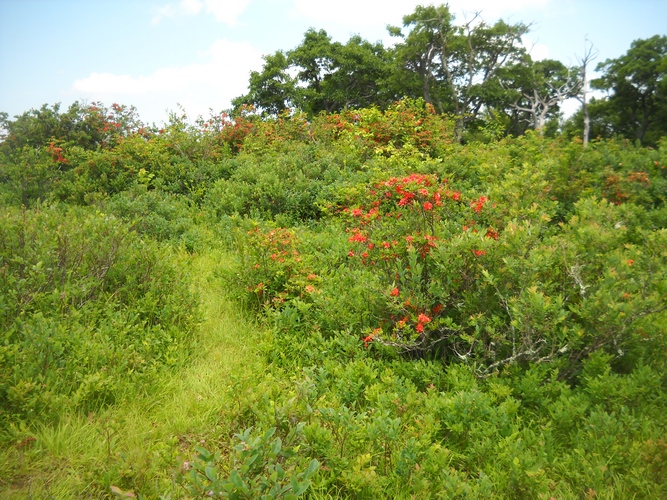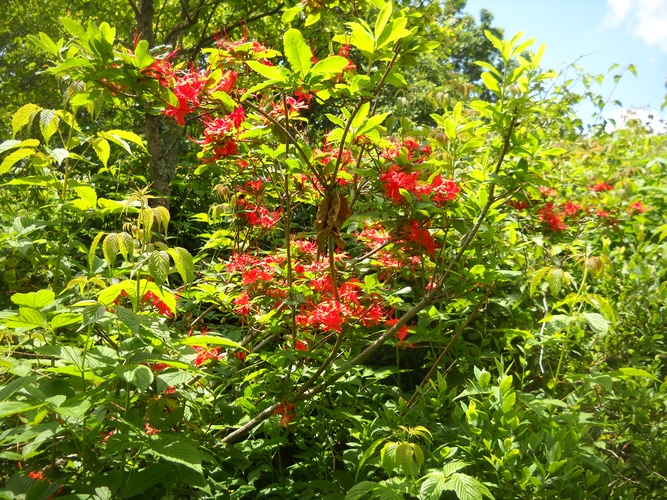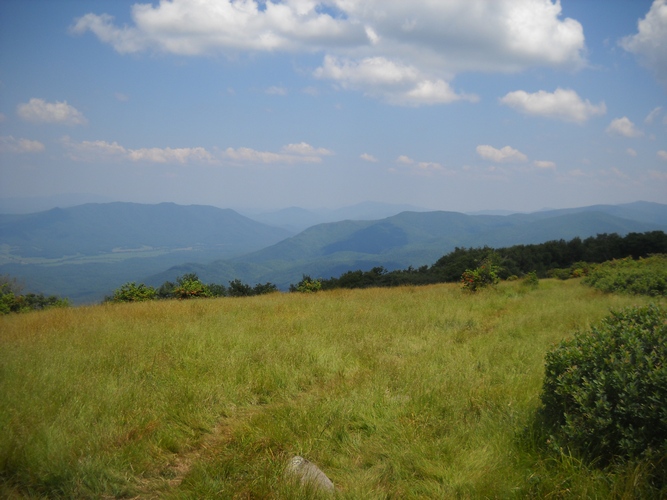 Looking into the Cove towards Rich Mountain on the left.
It was a superb outing, great company, a wonderful starlit evening, spiritual hymns, swimming and kumbayaing. We missed the other Highlander contingent and look forward to seeing them return to the backcountry soon if the NBC ever closes for a weekend. If they like, they can pay me to camp in the backcountry as a practice for Ditmanson's ultimate plan.
Speaking of ultimate plan, we have a meeting scheduled with Congressman Duncan in the morning (june 24, 2012). Southern Forest Watch leaders will address the backcountry fee and multiple dishonest perpetuations associated with it in a face to face meeting with the number 3 man on the Natural Resource Subcommittee. Wish us look and send more good vibes our way. It has been a long time trying to schedule this elusive gathering with our elected representative. We will take any good vibes/karma/prayers and energy for our sit down at 8.55 am. Attending will be myself, Gregg Bostick, Myers Morton and Rob Cameron. It's a solid group that performs admirably together. They will and have represented us all very well. Throughout the course of this Fee Fight, many good people have been brought to the movement with varying skill sets that dovetail wonderfully off each other. I am fortunate to be in the company of such a diverse and talented group of individuals. (John the Red had something to do with this)
It was originally the SouthernHighlanders who banded together to create the Southern Forest Watch. Over a table, Bill, Larry and myself, along with much help from Skid, Grady and JMike, put money down to make the first media buy. (Of course, Martin was always at the helm from a distance. ) As the ball got rolling and we joined forces with Jim Casada and Adam Beal, it wasn't long before we hooked up with Frank and Joey and all the many, many others who have so generously donated their talents and continue to do so on a daily basis. I've already slighted several folks by just mentioning those above. McLovin for instance, manned the booth at our protest. I could go on and on but we will save that for our victory party. If SFW is successful in stopping this fee, it will the result of hundreds of folks and you could be the most important one. If you are reading this and not sure what to do, contact Duncan's office or your local representative. Call your senators, call your local newspaper. Spread the message and make your voice heard. Punishing backpackers is wrong, they have used lies to do so and that $4 fee will be $40 bucks in 15 years. No kids will be able to afford the backcountry so they will play video games.
Maybe you have a relative in the media, maybe you have a corporate contact that would like to donate to us so we can do another ad buy. Our non profit status should be soon completed. Would you man a protest booth? How about just printing out a SFW logo from the website and passing them out as you are backpacking to interested individuals? You might reach that one person who has the right insider contact.
Every little bit helps. www.southernforestwatch.org
Thanks,
John