DUMPLIN VALLEY HIGHLANDERS HANGOVER WEEKEND
Who is that guy?
Here is a quiz for you lowlanders, who can identify the Highlander in the shadows? I'll give you a hint. Seig Heil!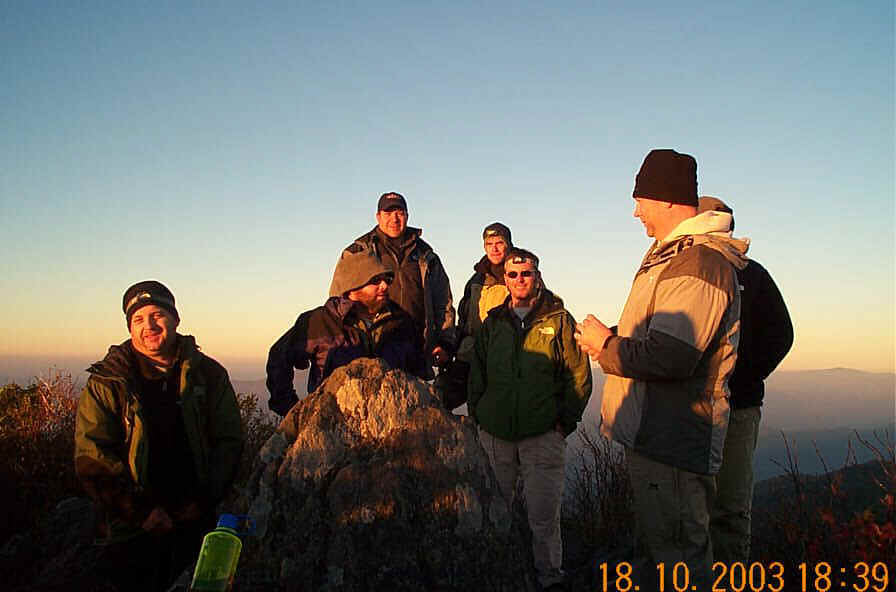 The Highlanders enjoyed another wonderful fellowship weekend with the usual covered dish and pot luck ceremonies. In the above picture, our beloved Fuhrer laughs at suggestions he use more lip gloss to prevent chaffing of fellow clan.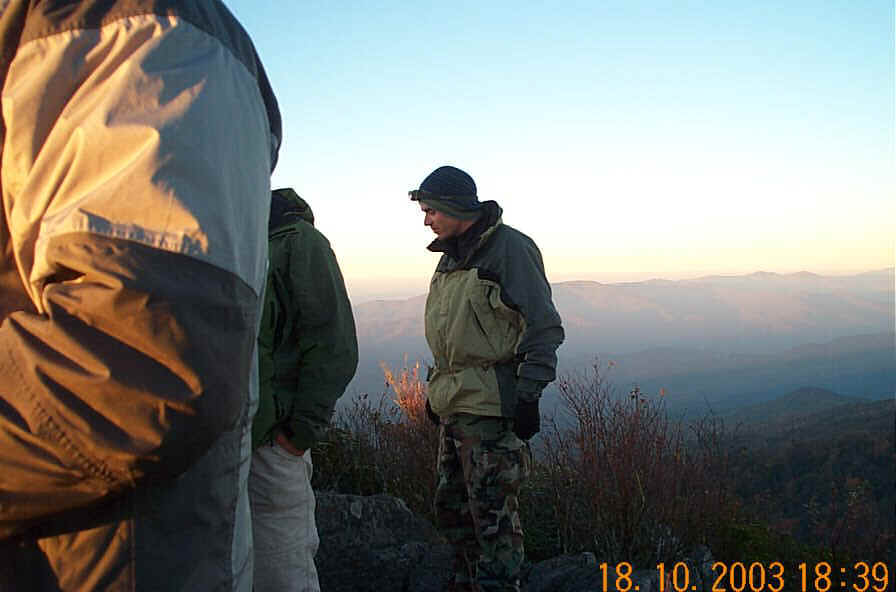 We had an unexpected visitor who was caught reconsidering his decision while staring at some ass! Do I hear Delta's Dawn?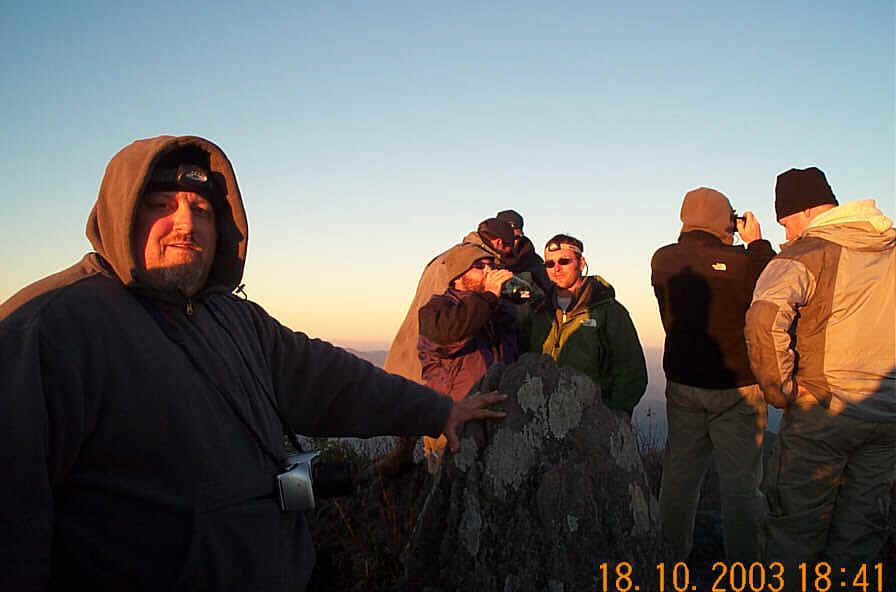 Uncle Frodo, or Notorious F.A.T as he came to be called emerges briefly from the land of dwarves and hobbits in preparation for flight from the Rock before being caught mid air by the Buffest who admonishes the ax-wielder to spare his special magic for infidels and less organic moments.