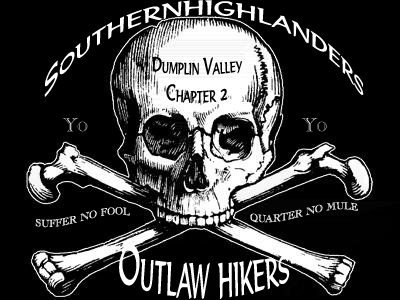 (not pictured, Neighbor and Danno, but for different reasons)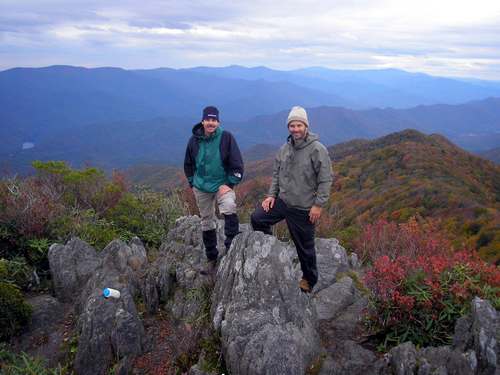 First Summiters.
Mike arrives to officially retire the pink fleece. Can't wait until Fontana trip to make the presentation.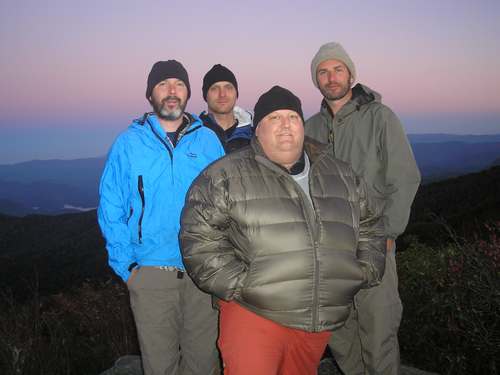 The BrewCrew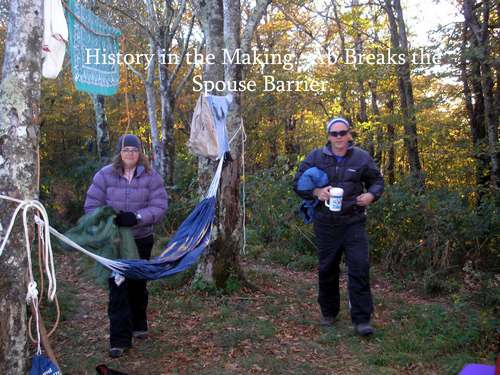 Getche sum, Danno. Your absence generated insurgency.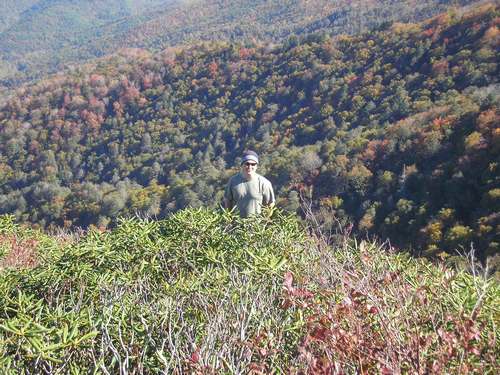 Indian Outlaw surveys the landscape for Choctaw Infidels.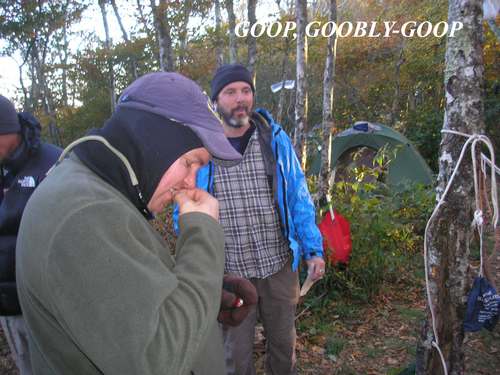 Grady arrives in fine style with Bobby. Chicken Bone is stuck.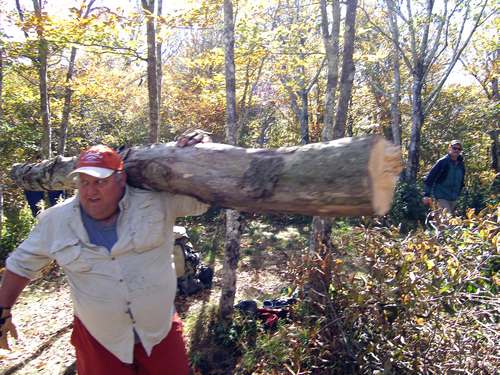 Feats of Strength precede the Ring of Fire and Council Gathering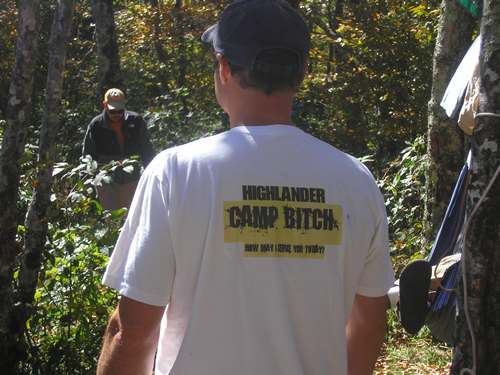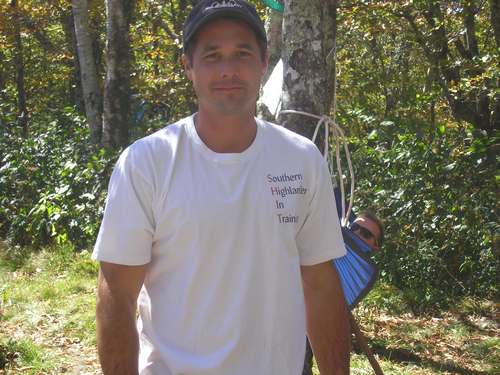 Various Stages of the Firebuggery competition in preparation for the Initiation Ceremony. Good Luuck!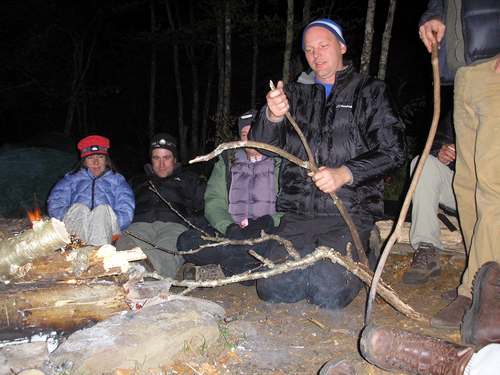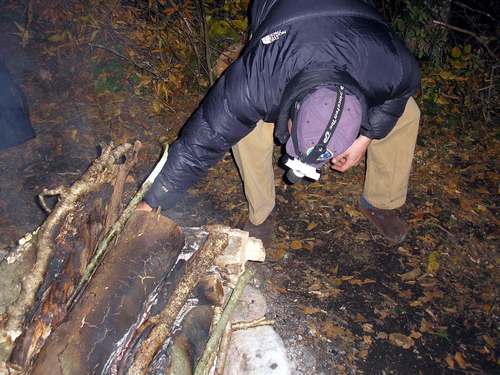 (not pictured, Ethel)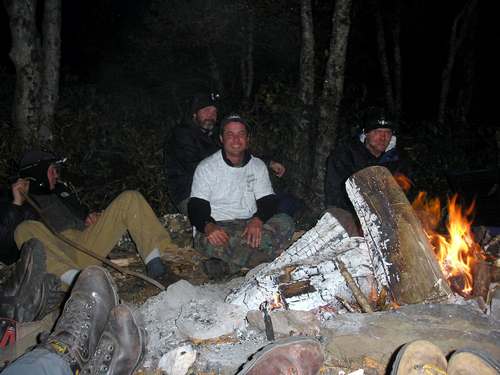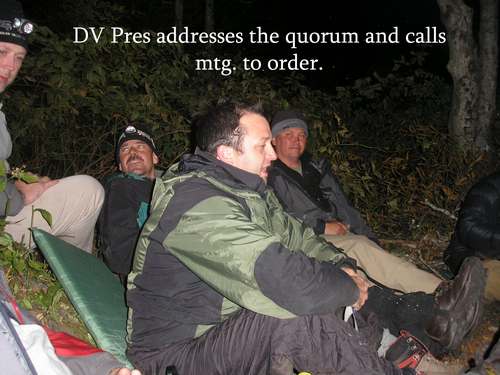 Hitler confirms the passing of the Fleece and airing of grievances
(Bill wonders if it will ever end. Bobby and Clark sit in Fear)
Rare Footage of the Gobstopper Progression after his roast of Bill Alexander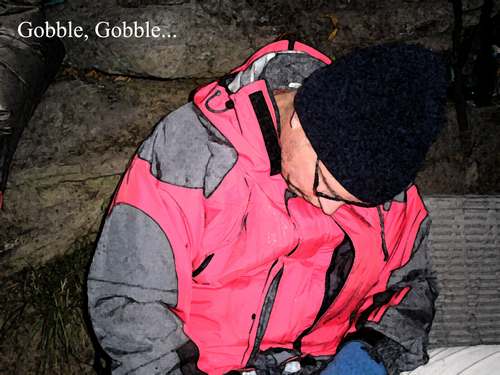 Stage 1: Gobble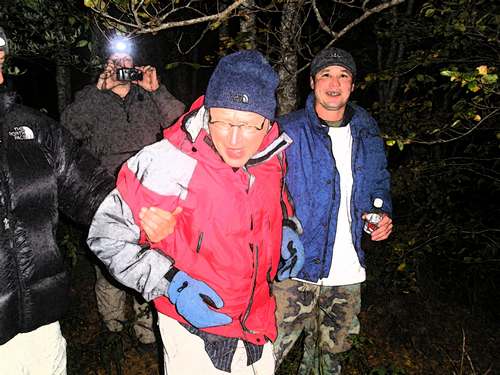 Stage 2: Assistance to Tent
Stage 3: "Get away from me, I don't need any Help!"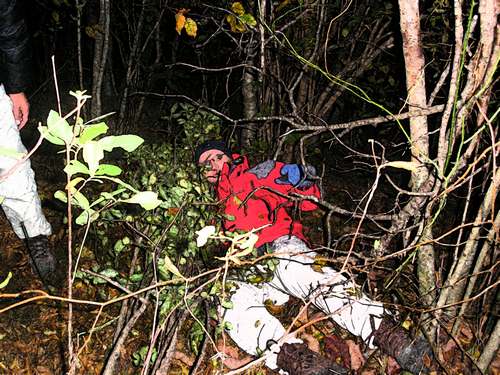 Stage 4: "Help me, for the love of God"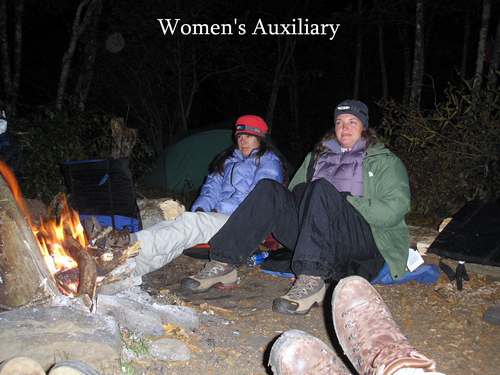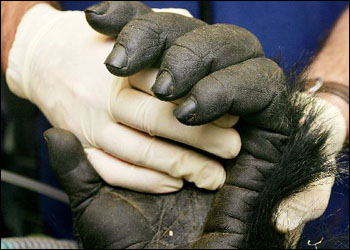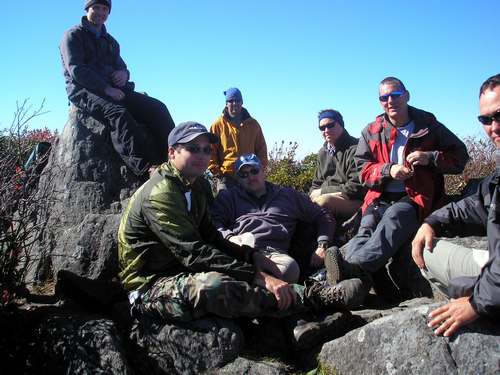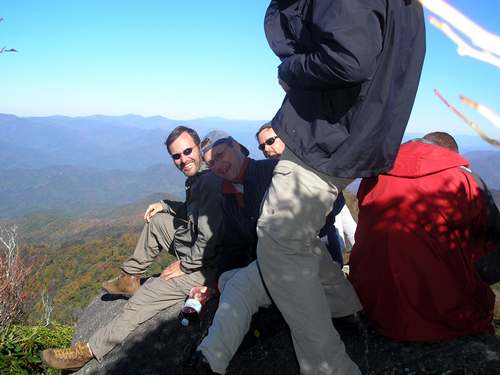 Elwood makes some adjustments down at the Holiest of Holies. Perhaps it is the spirit of RonRico.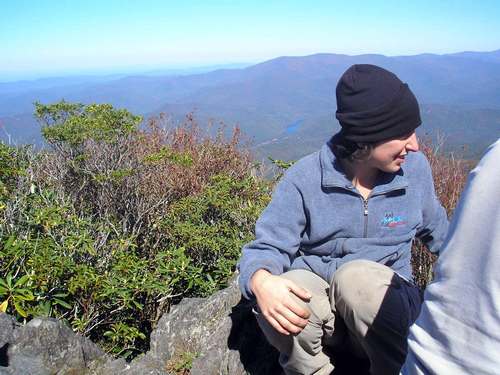 Friends on the rock.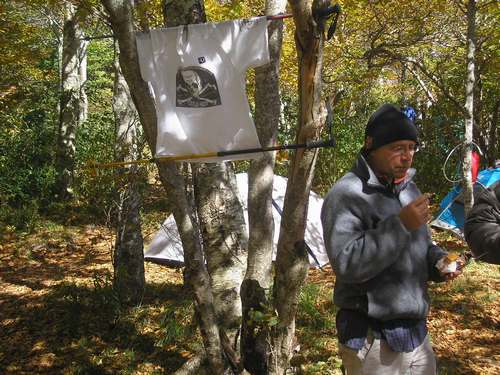 Gob protects the Highlander Flag. He did a great job.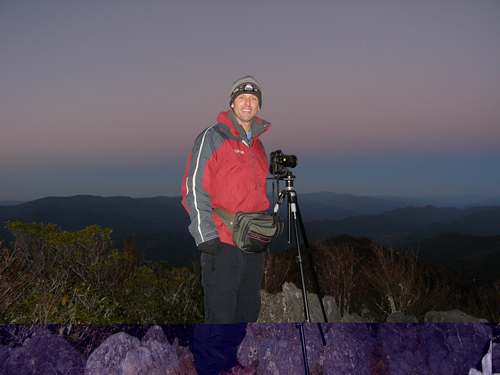 Neighbor wonders if he can retire as Highlander Photographer.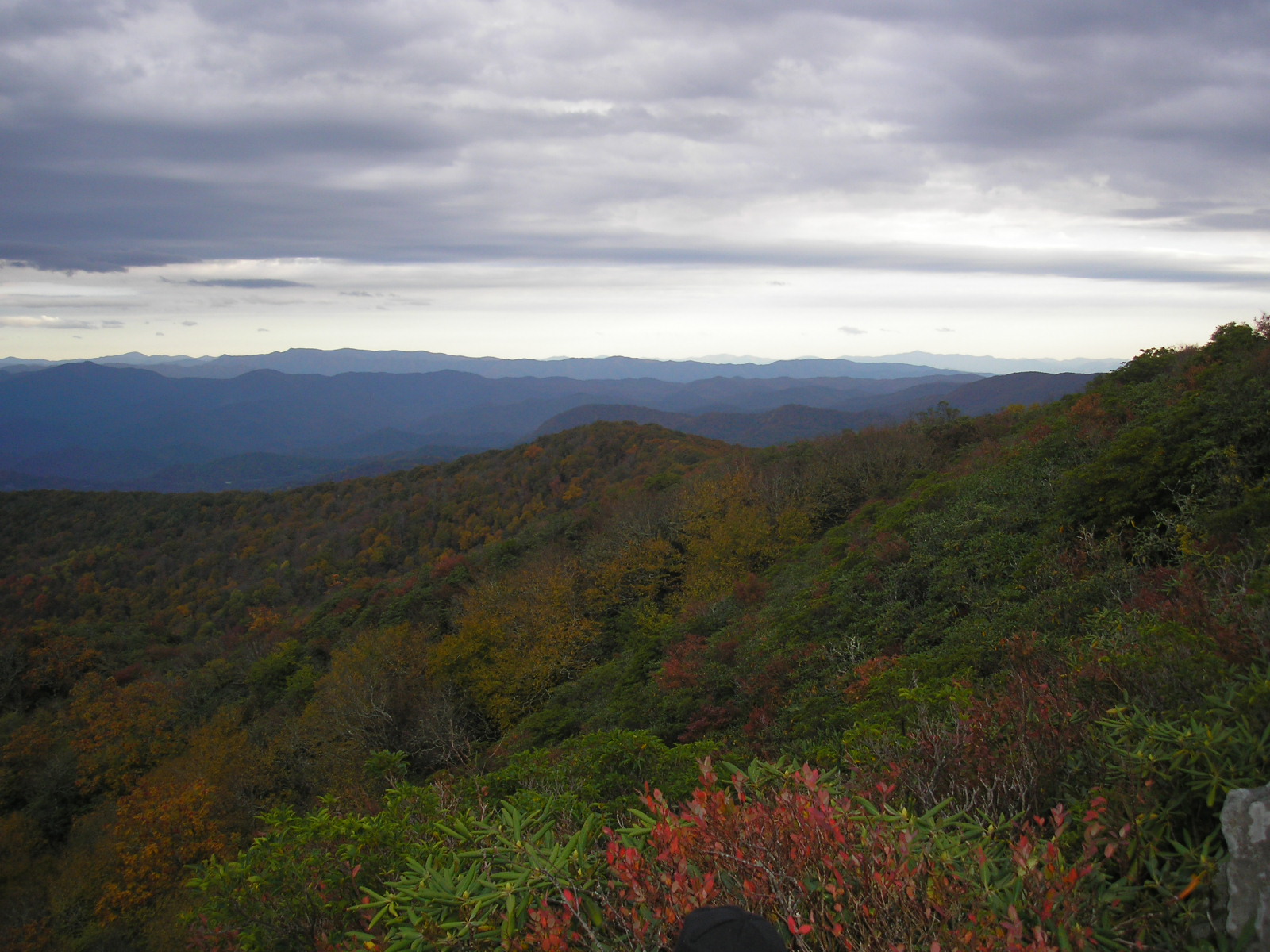 This is what its all about. An excellent and somewhat chilly trip. Bill is an official Highlander, the Women's Auxiliary is created, attendence record is tied and Danno Drops heavily on the spreadsheet. A wonderful showing and great weather.