Hannah Mountain, Rabbit Creek and Gregory's Bald Loop
12/26-12/28/08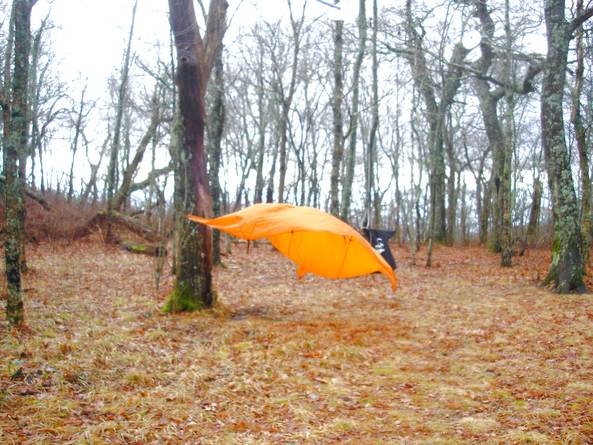 ..And a sudden gust lifted the fly to prepare us for a magic carpet ride.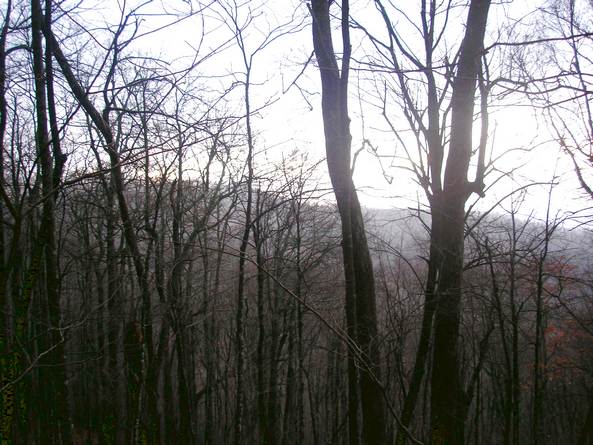 En route to Gregorys, weather dubious.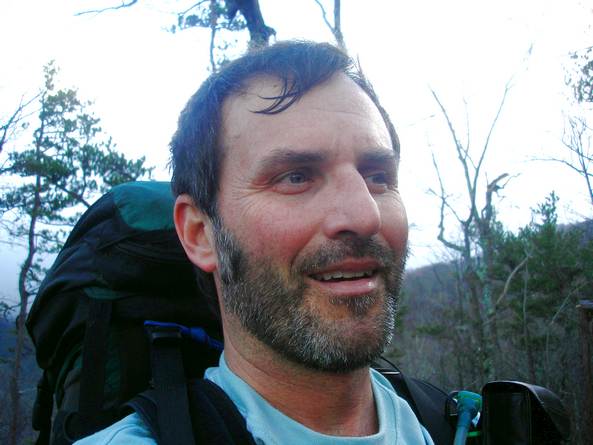 Spirits high.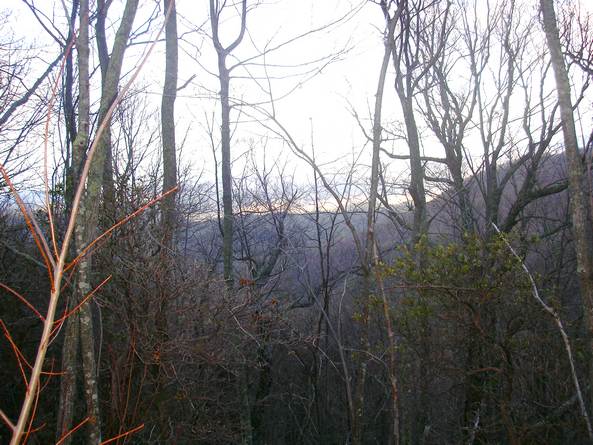 I arrive to greet BC and Dave and the wind, man, the wind.
.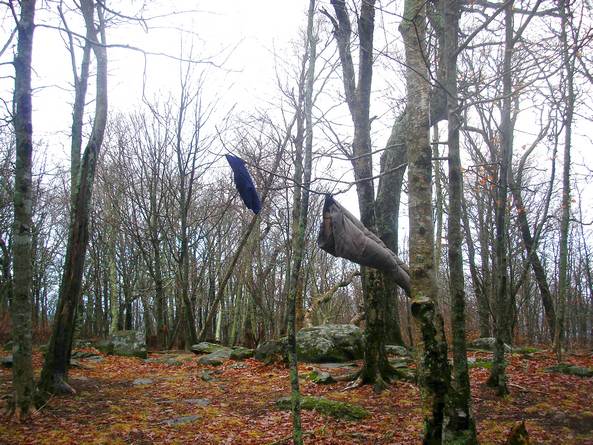 You couldn't land a plane that day. Just a pair of britches windsock.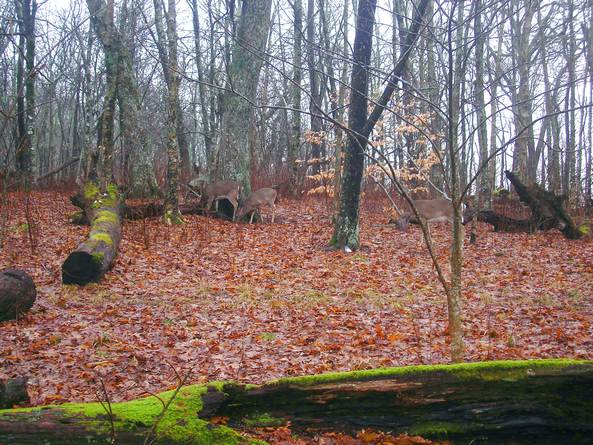 Not that the deer seemed to mind.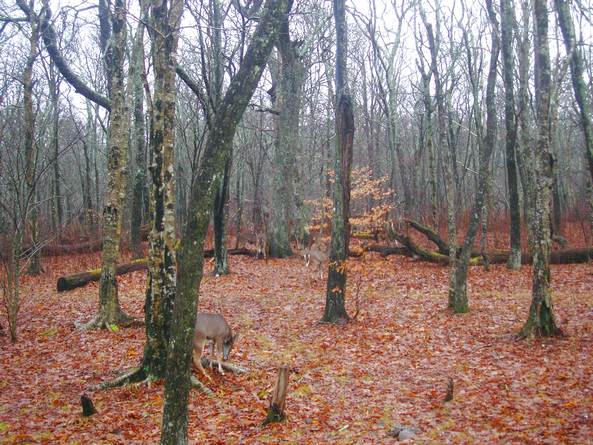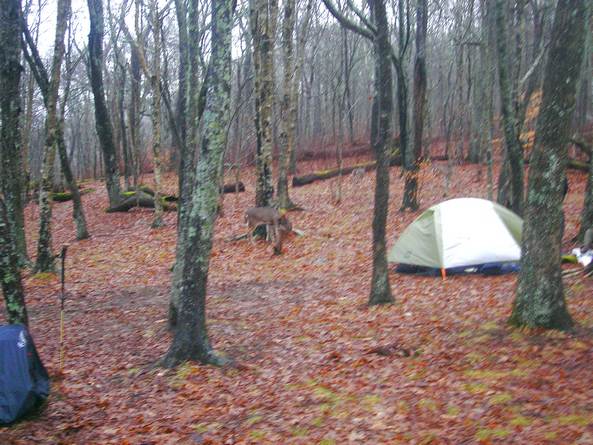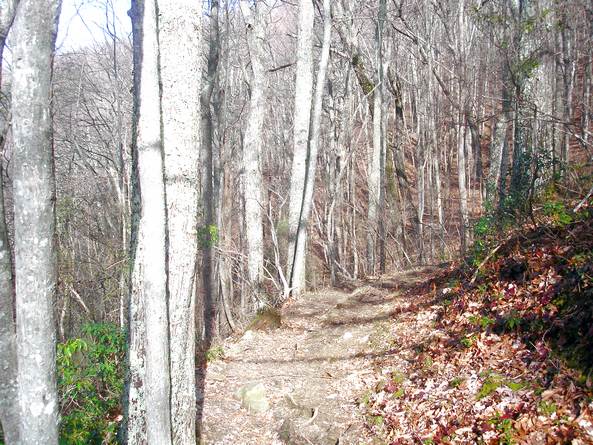 Day two promised clearer skies but the wind was omnipresent.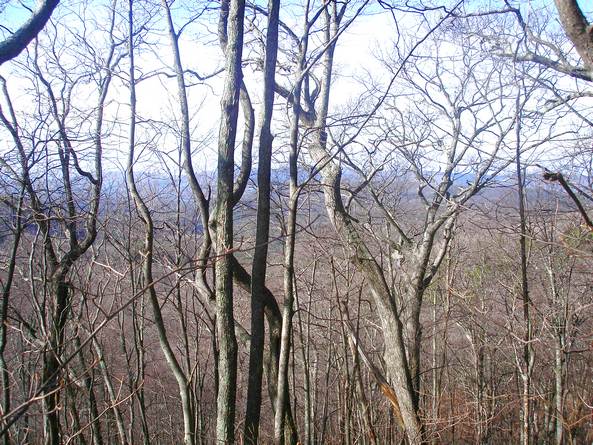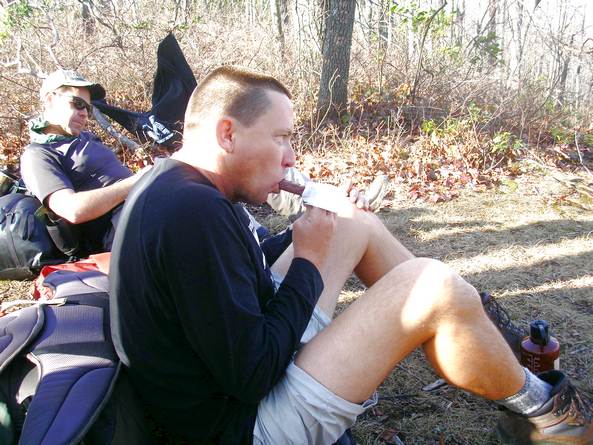 a little break and some snickers time. By the way, BC, aka, Mr. Mouse Magnet, couldn't understand why the "little bears" found their way into his tent for a second time. I have no idea.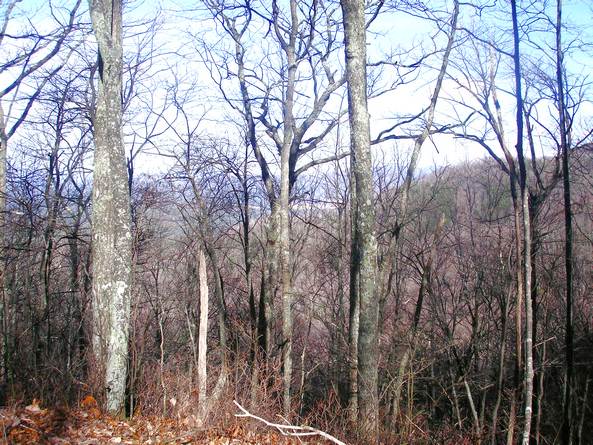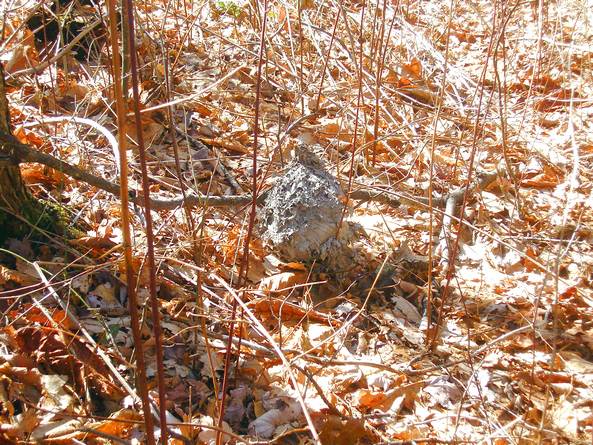 This is a snickers to bears.
The sun is refreshing. We had good hiking weather.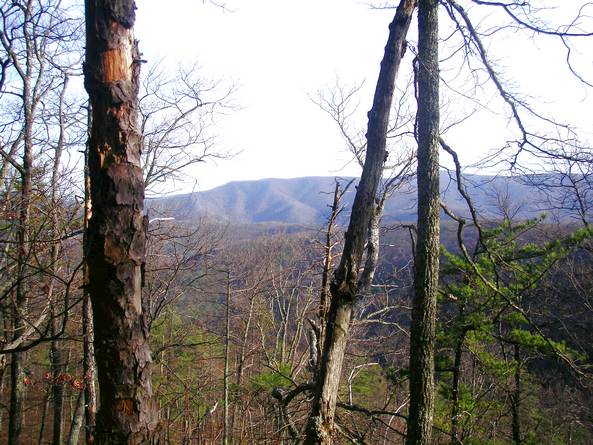 Towards the AT.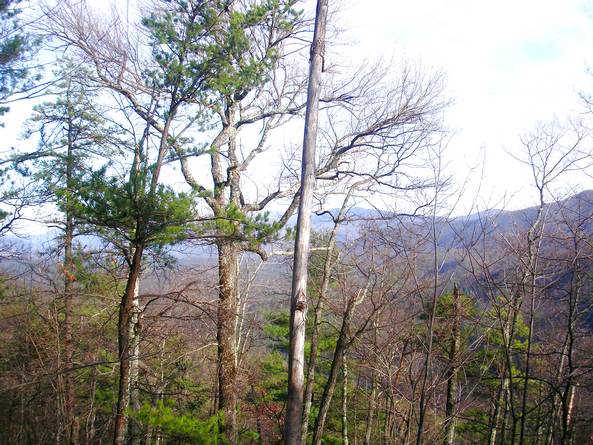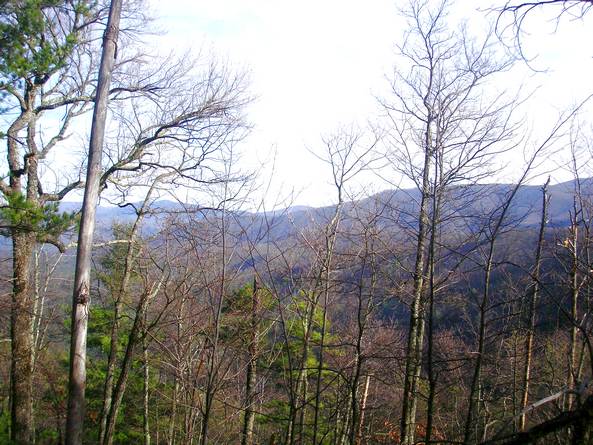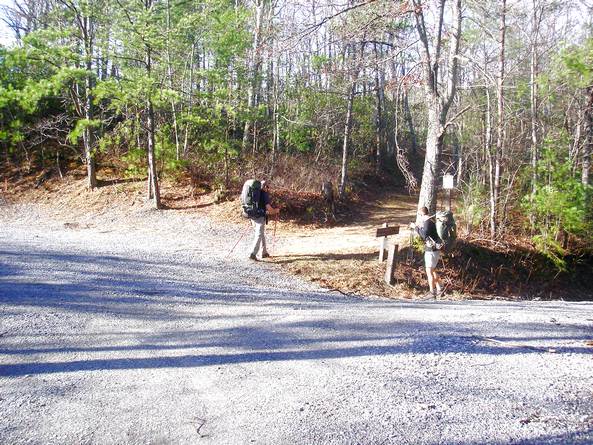 Parson's Branch Road intersection for leg two.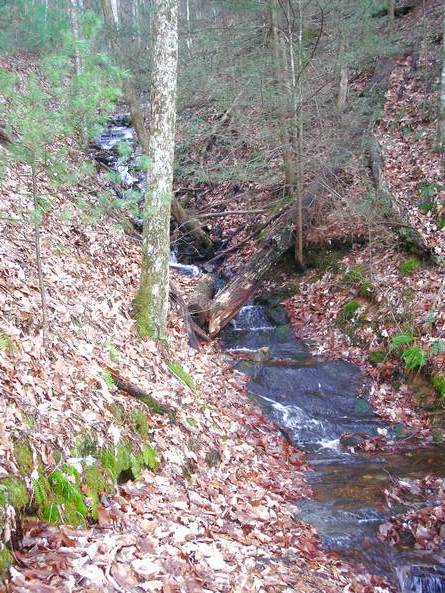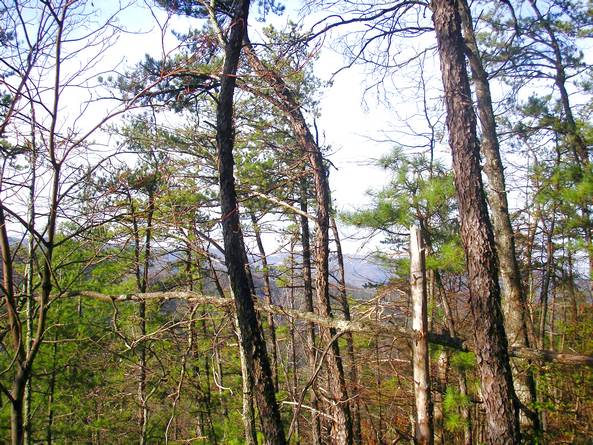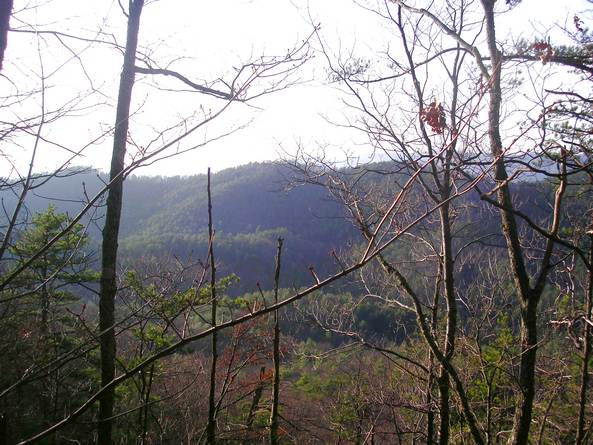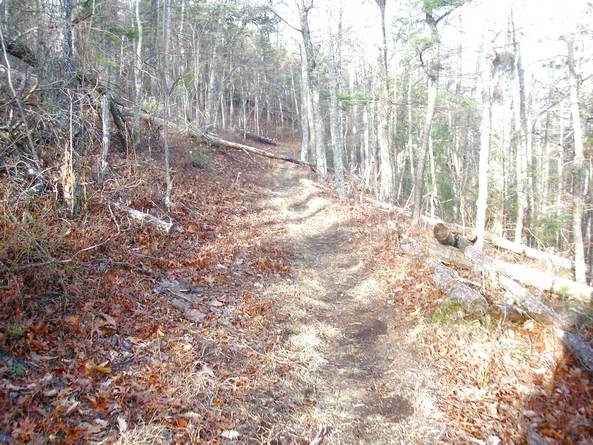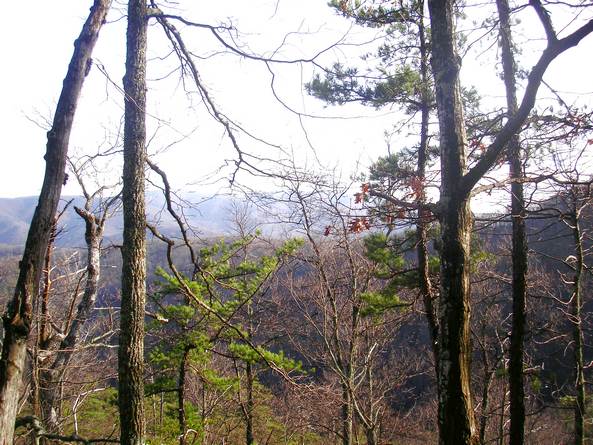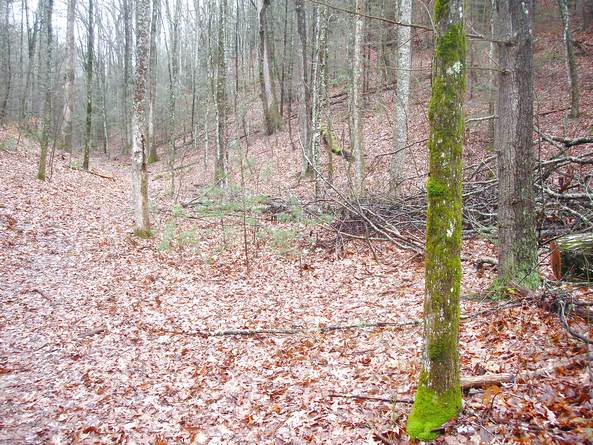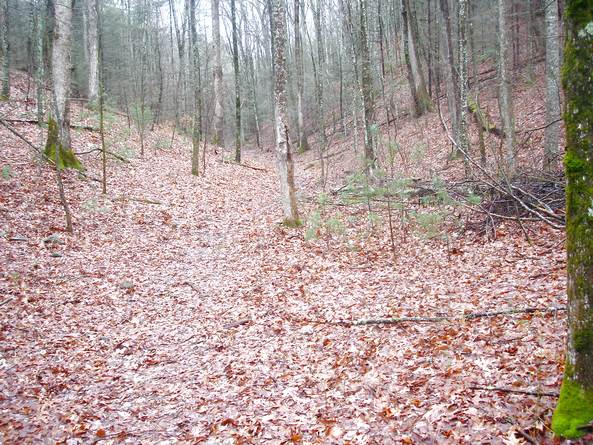 Looked different than last year here. http://www.southernhighlanders.com/fourteencampsite%20039.jpg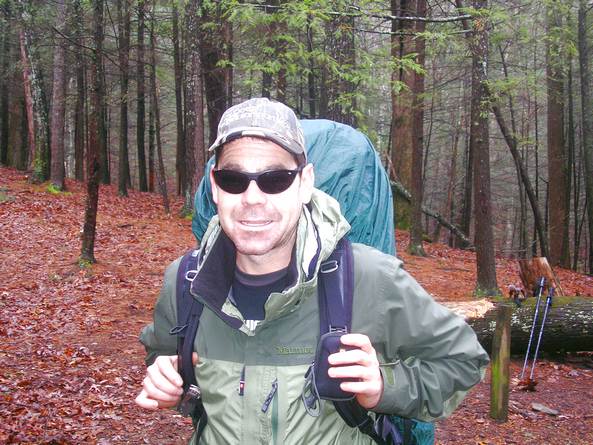 Sally Dumplin morphed into Commander Saeus of the Planet of the Apes after swelling up like a grapefruit. All I can figure is that he smooched something he hadn't ought to have smooched. The President is Near!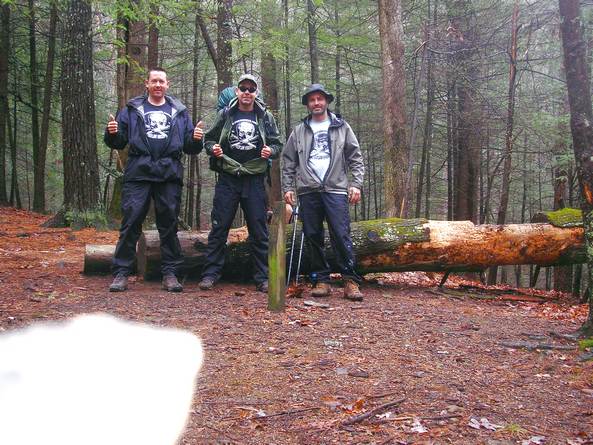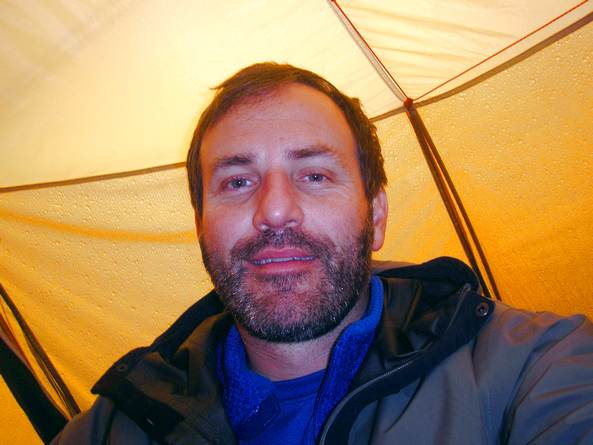 What you do in the tent when it rains.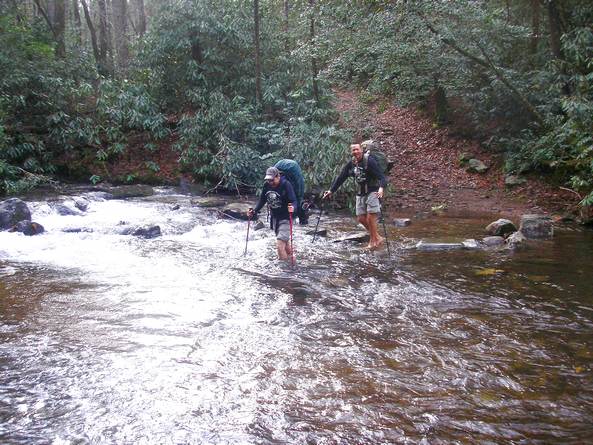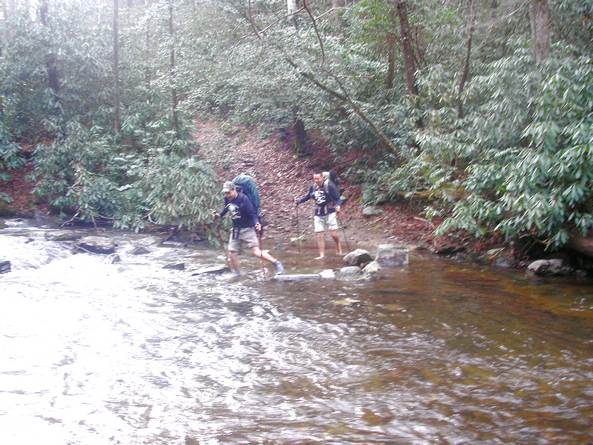 Rabbit Creek, oh how fun!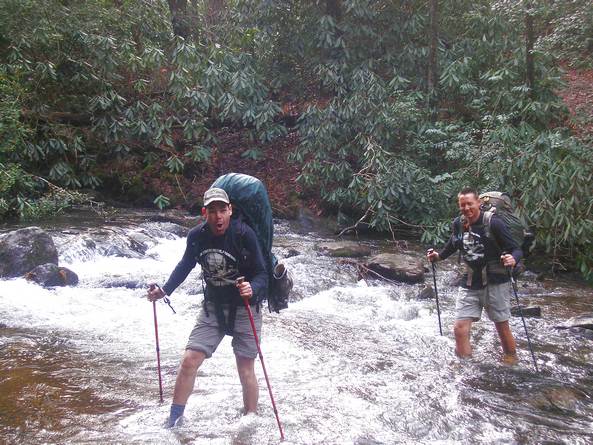 Wheeeeeeeeeeew!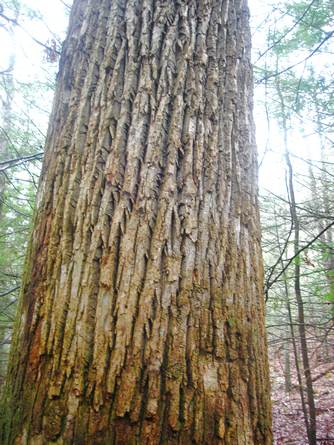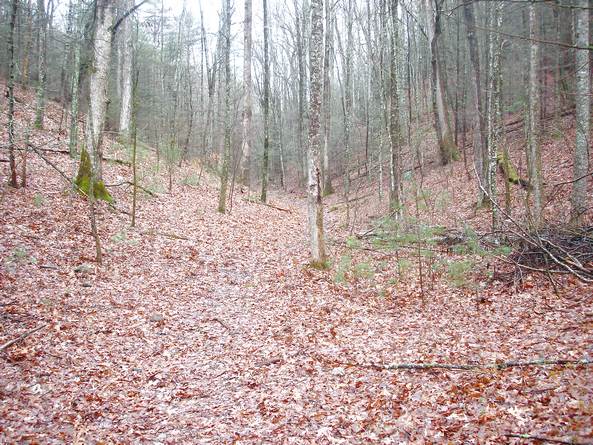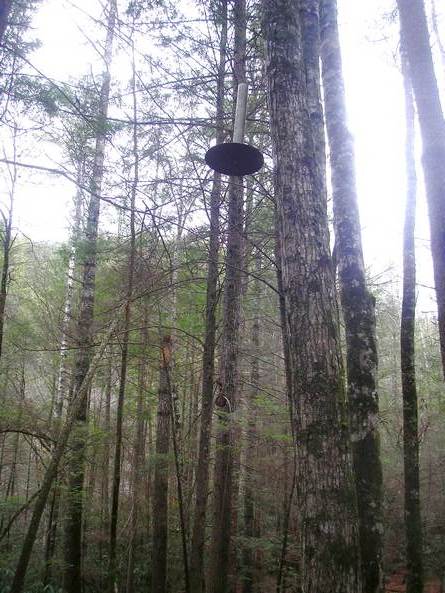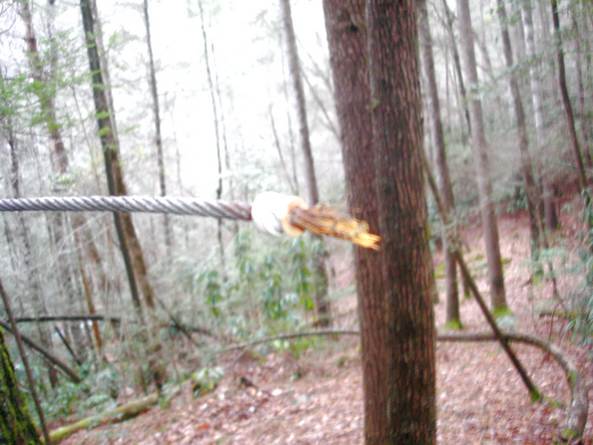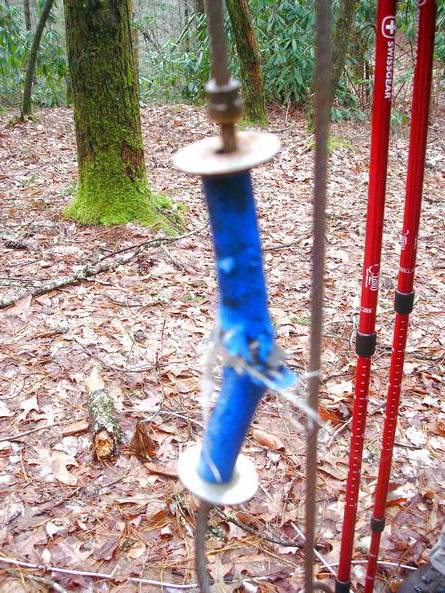 You can see where a critter gnawed this steel and eventually broke the cable.
When we last stayed at #15, the site was closed the following week due to aggressive bear activity. Dave is shown here perusing the damage to the cables. It appears as if a bear did break them and potentially ascend the lines. We found a grill in the fire pit. Likely, some horse folks hung some stuff that shouldn't have been there in the first place.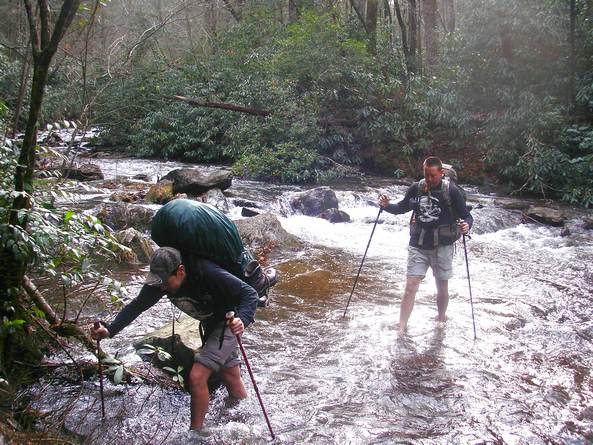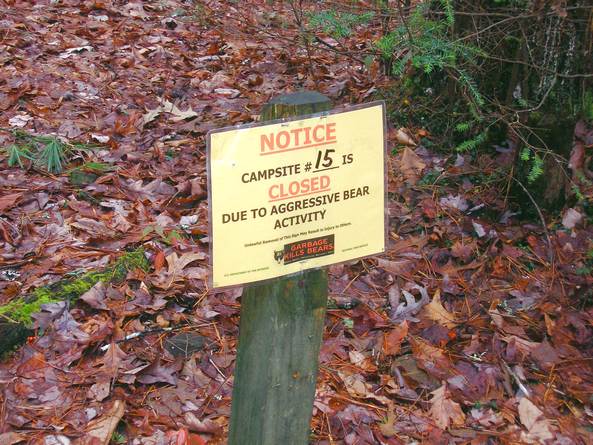 At least we were the last to shut er down.
Trail Stats: Gregory Ridge to Sheeppen Gap, 6.2 miles. Day 2 Gregory Bald Trail to Parson's Branch Road: 4.1 miles. Hannah Mtn. to campsite #14: 4.3 miles. Day 3. Finish Hannah Mtn. to Rabbit Creek to finish at Abrams Falls Trail: 8.6 miles.