House Mountain Dayhike,
April 25, 2010
Due to the imminent threat of tornadoes and hail, we Highlanders bailed on the weekend plan, if you can believe that. Yes, I, Mr. Stormcrow heeded the suggestion of our President, Sally Dumplin and remained in Knoxville for a weekend. Indeed, tornadoes did strike several counties and the night was definitely storm filled. Sunday afternoon broke nice so we strolled about House Mountain to complete the 5 mile loop of both overlooks.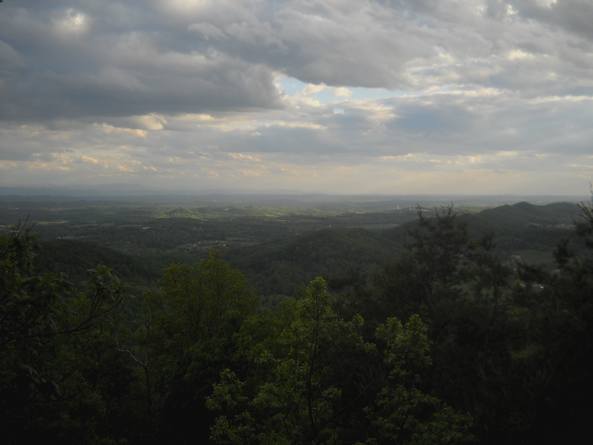 As the fronts past, the wind blew and views were had from the Smokies to the Cumberlands. From the east overlook, you could see to Sneedville and from the West to Powell valley.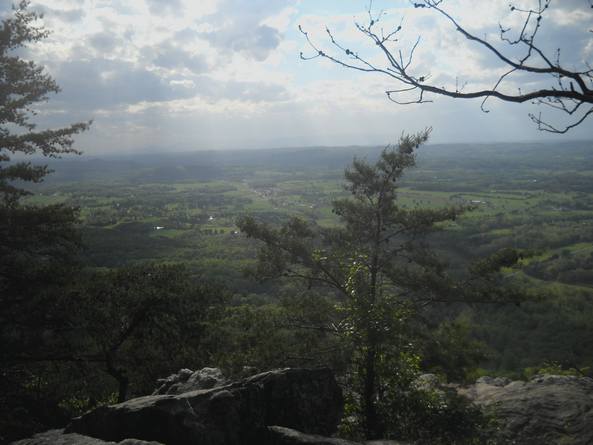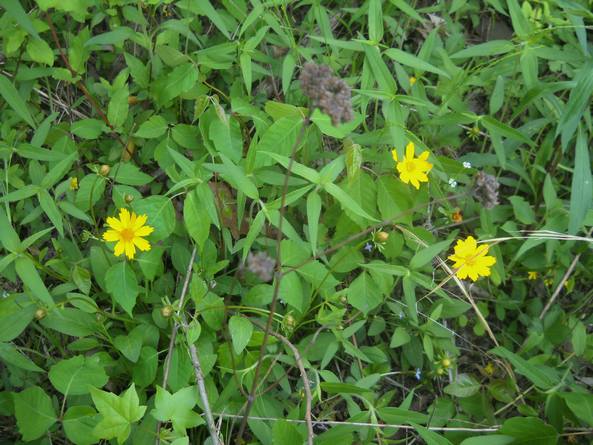 Our brother, Mr. Rocky Ledge is the big winner in last week's wildflower identification challenge. He properly tagged the Catesby's trillium. Although Umberger did recognize the trillium family, it was Ledge who pulled that one from obscurity. Great work and congratulations to our Ohio friends of the Muir Faction, SouthernHighlander Chapter 3. We look forward to your visit real soon.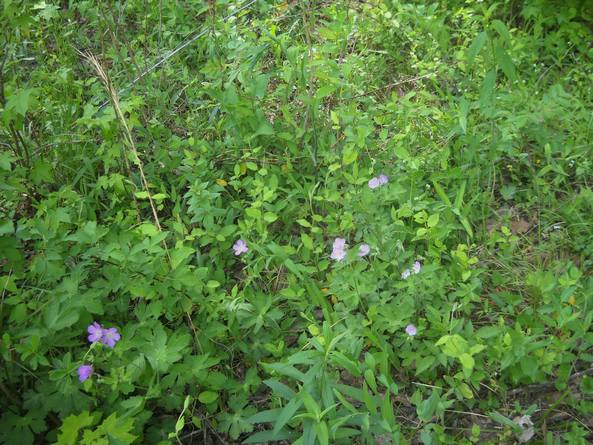 I'm not making the same wager on these, they are way too common, with the exception of the one below. I will come off a sticker for..............
that one.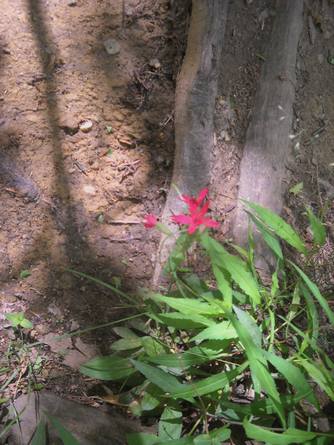 Not this one. You should know it anyway.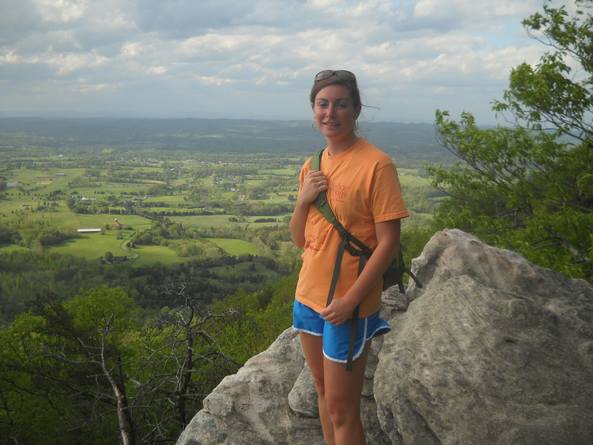 That may be the wildest flower of them all.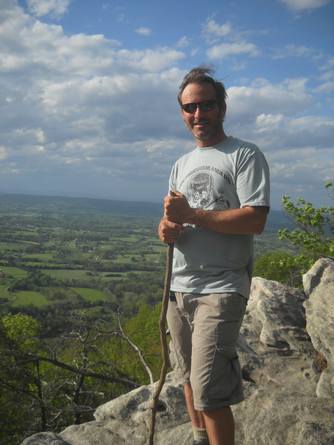 Definitely not this guy.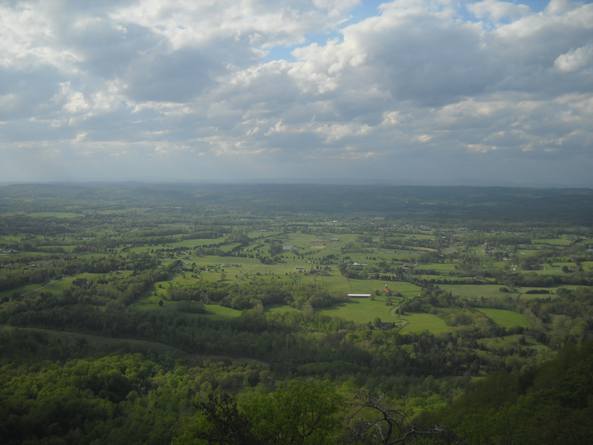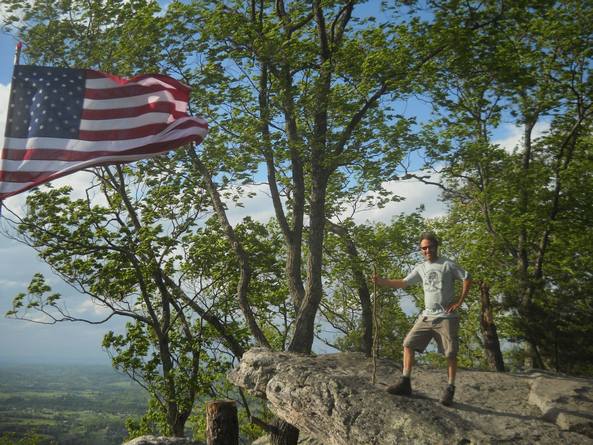 I planted the Stars and Stripes as first summiter of the North Overlook. Yes, I would like your vote. Tell me this isn't a campaign photo. I'm surprised Tim Burchett hasn't found this spot. For those of you who missed the Livvid Privvy Show Thursday night it was a real treat. They packed the back patio of the brewery and no one seemed to mind the inclusion of their new harmonica player and his alternative lifestyle. Grady belted tunes whilst Skidmore kept rhythm just like we do around camp with them good old spiritual hymns. Next weekend we are looking to do a Friday night outing as there are too many conflicting Highlander associate social wedding obligations to attend on Saturday. Anyone interested let me know and we will include you in the plans as we are back to the no published hikes for a while for obvious reasons.
(This week, I think we could all use a little dose of Waylon.)