Highlander Home
Highlanders and associates enjoy a mucky adventure with new friends. Remember that time we couldn't start a fire? Well, it almost happened. I said almost! (Not pictured is BC George but his thumb is there.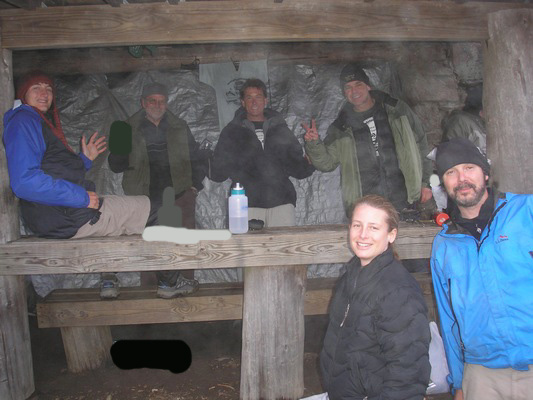 Highlanders congratulate Sally D as he accepts the nomination from this party as President of the Highlander Nation. In a unanimous vote, Dave was appointed to lead this Motley Group for the next year or so and we are ever so proud of him. The guy on the left is an AT through hiker we named Spewcock. His former trail name, Peacock, didn't quite fit, especially after his digestive exhibition during the night. Smooch has a message for you, Pukock. She would like to know where to send the dry cleaning bill.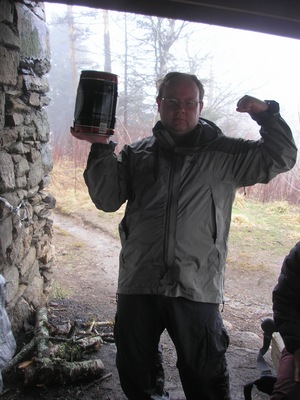 The Feats of Strength were quickly dispensed with as Skidmore flexes his gunbarrels. I'd say about ten pounds over 3 miles. Pretty nice, Skid!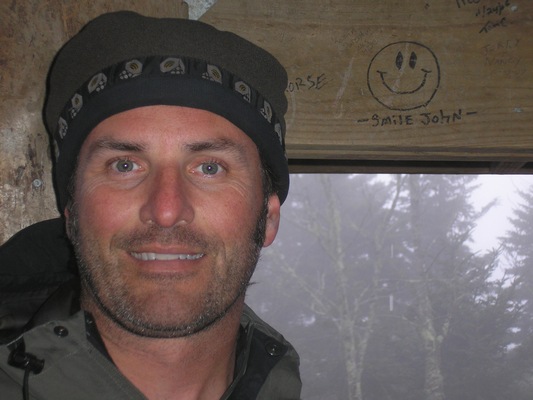 Someone knew I was coming.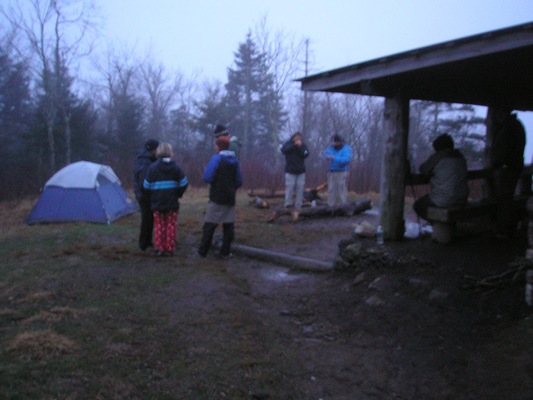 In between the rains, we trudged around outside.
Sunday, we sidehiked out to the jump-off. I couldn't convince Beth to take the bait, though.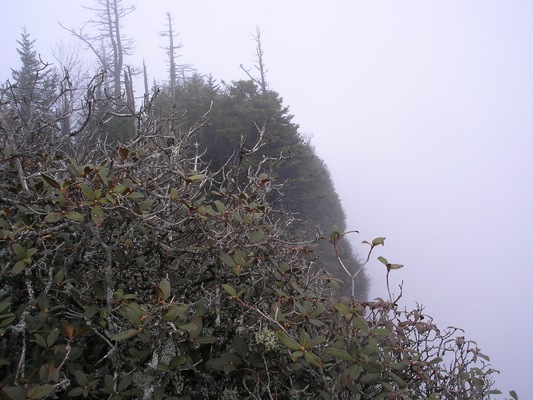 It's a steep sucker in the clouds or not.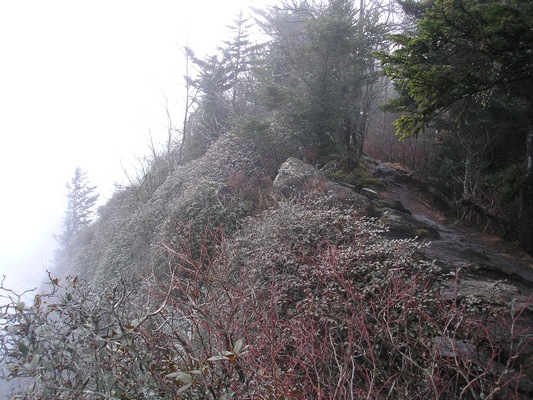 The side trail is .3 miles from the intersection of the AT and the Boulevard. I Highly recommend. We successfully reconnoitered for a future hike and met with some success.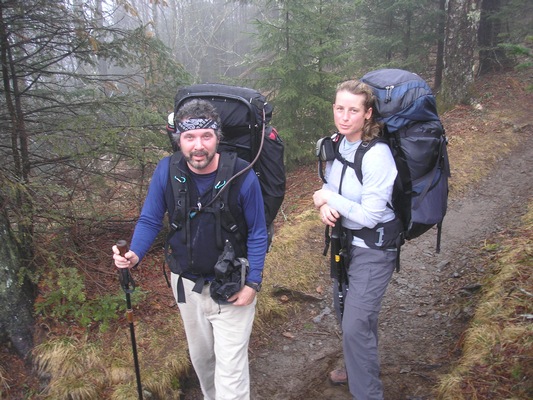 The clouds seemed to remain with us but no dampening of the spirits here. Grady leads this crew to Newfound Gap and the vehicle just in time for the sun to come out.