Injun Creek, April 5, 2009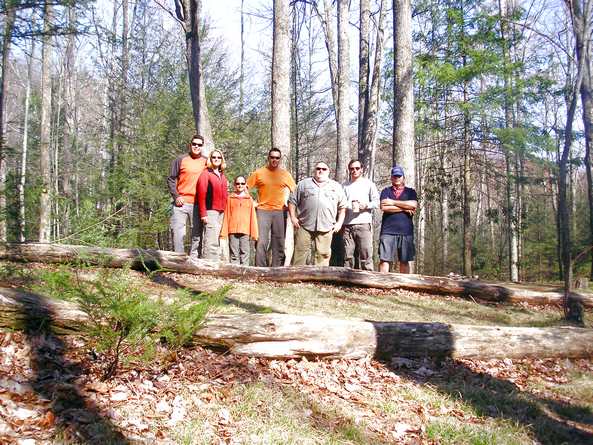 If you are asking, "who is that masked Brush Swine, the answer is as feared. It is UL, the Norse Viking God of thunder skullduggery making his semi annual appearance. We are glad he could make the trip.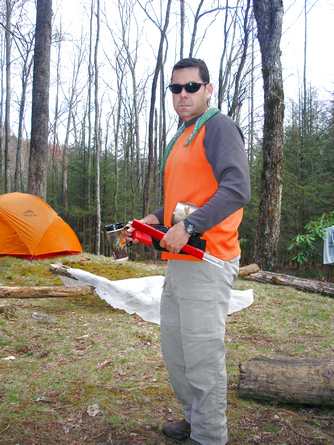 McGhee isn't sure how this will wash out. He is very unhappy with the chain of events. McGhee is one disgruntled President. He will discharge BC George to deal with the Brush Swine.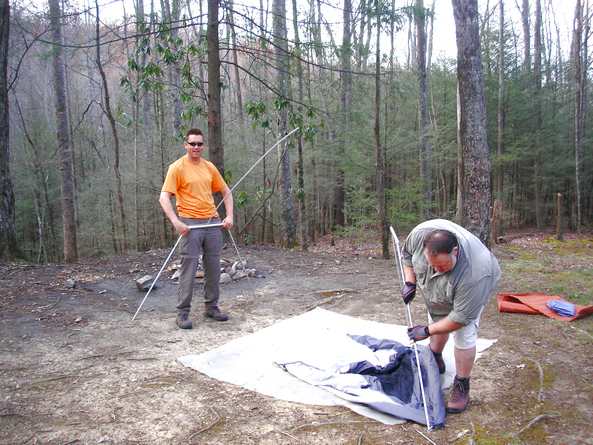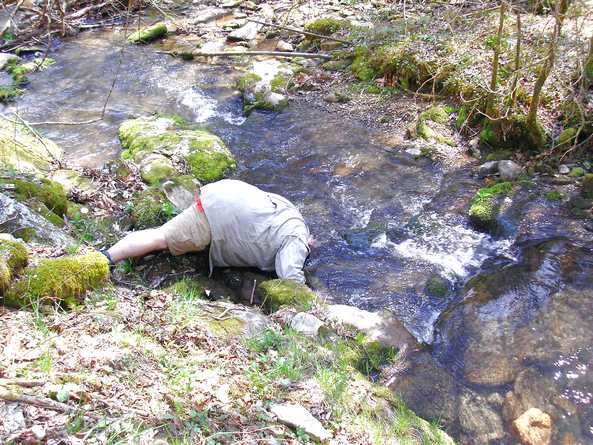 Larry makes a game changing head dunk.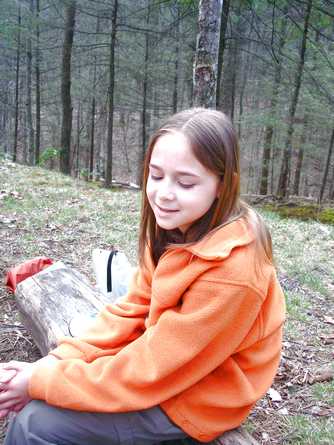 Holly tells me about her new love interest and his tattoo.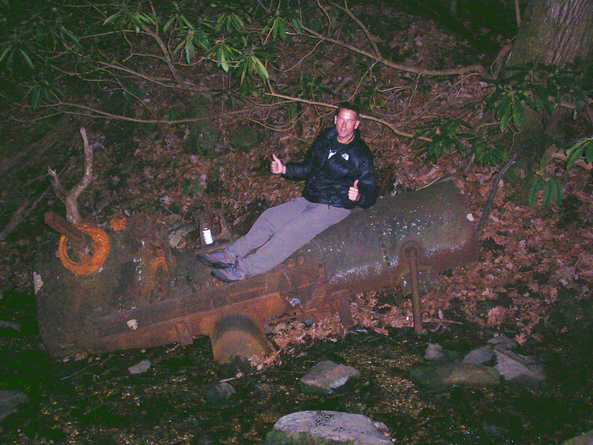 A little night hiking takes the three of us up and over the ridge past the steam engine and into the next valley. Opting to stay put, BC George rides the engine like Dr. Strangelove screaming Yeeah Haaa all the way until we returned.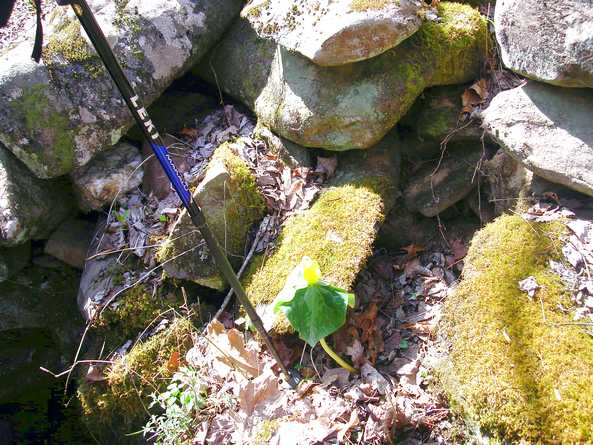 This mohunking trillium was found at the spring house within a half mile of the ranger station. We will see what the next spate of cold, snowy weather has upon these fellers.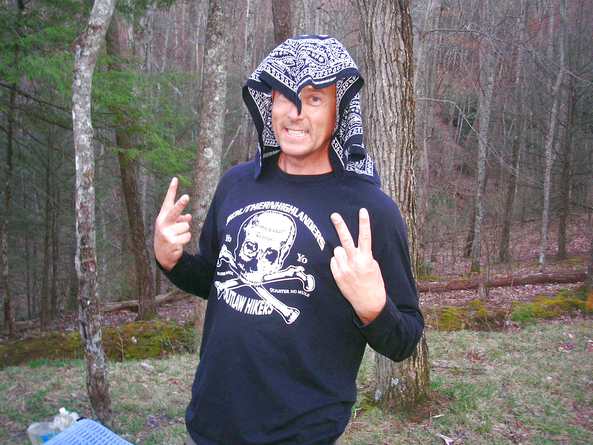 Aunt Jemima wannabee, BC George emulates Grady and Ricky Bobby with little success. Click HERE for reference.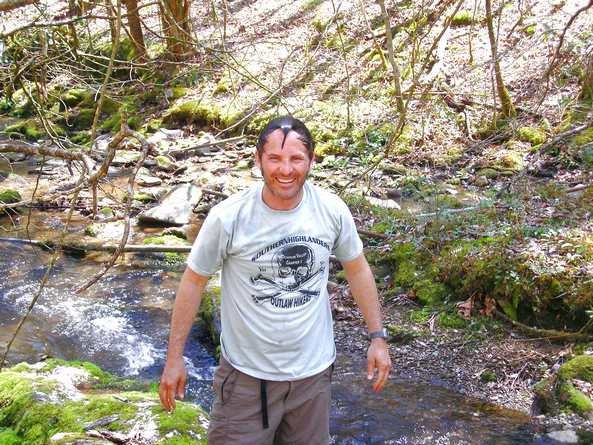 Game Changing Head Dunkery. A drug that requires no side effects other than pure natural alfalfa looking hair residue.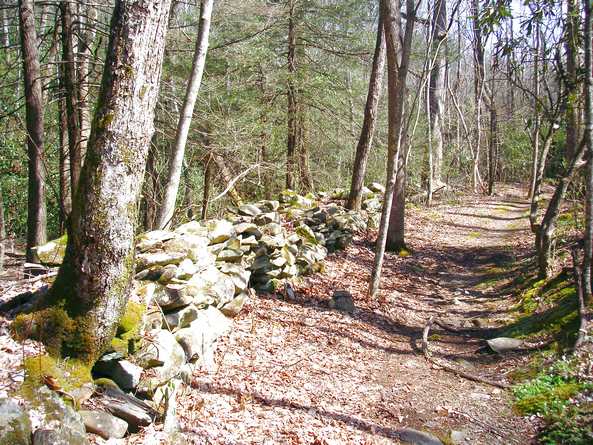 I'll have to say that for an early april short hike in, this was a good one. As we ascended to Grapeyard Ridge, we passed Deidra Blevins and her friend Jim. They spent some time visiting Sally Dumplin and family at the campsite and made a side trip to the graveyard before running into us a little below. I heard they really enjoyed the graveyard trip. Glad you guys could join us in some form or fashion. Martin Hunley, Scooter, was unable to join the Highlanders this weekend having lost his battle with masculinity being forced to join the vespa rod run through Gatlinburg. We look forward to the potential of snow on Monday, making our LeConte trip even more adventurous. If interested, please email us for a spot on Good Friday. Happy Easter to all.
Trail Stats: 2 miles from Greenbrier Ranger Station to campsite 34. McGhee and Family came in from Roaring Fork and Martin rode his Scooter to Maryville. Go Scooter, Go!