Injun Creek 12/28/10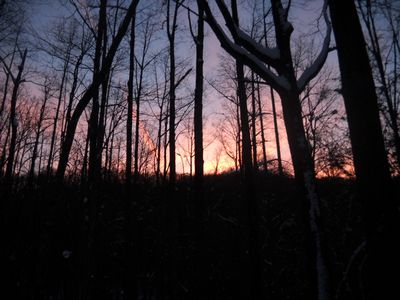 The sun sets on another year of SouthernHighlander antics and it ended very nicely indeed.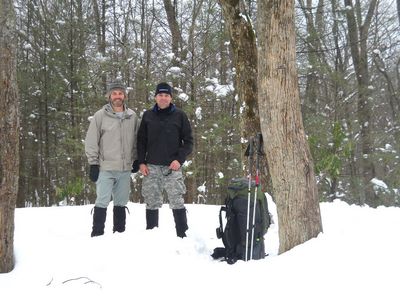 With yours truly and Sally D. This snow is a bit much for everyone else. Our temperature was in the teens along with our humor and antics.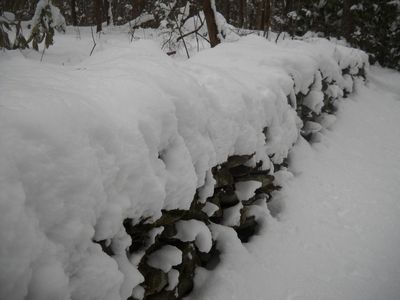 Stopping by woods on a snowy evening for Dave and myself meant walking an extra mile up from Greenbrier as the road was closed and extremely icy. From there, we hit the little "bushwhack" we often do up to good ole Injun Creek. I was surprised by the amount of powder. It was untracked, largely outside of a some big mohunking boar and deer prints.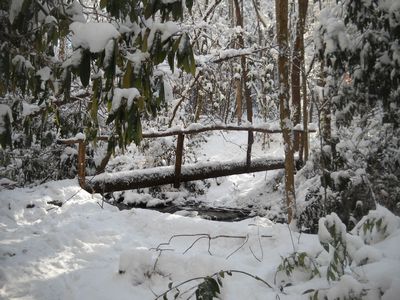 Heavily laden rhodo meant some snow down the back. Okay, some of it for Dave might have come from a snowball.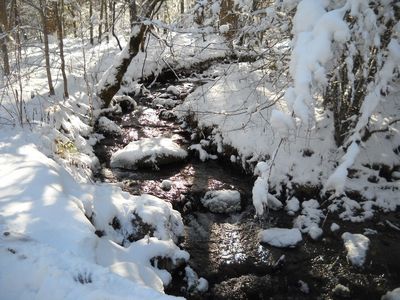 If there was a foot at 2200 feet then I'd say LeConte had quite a bit. The trees were bending down and silence of the forest paid reverence to this most majestic setting.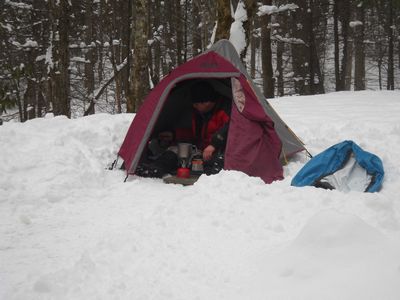 Dinner time looked like Alaska.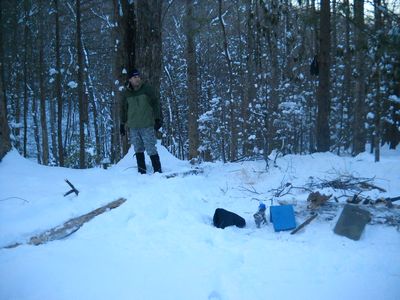 Wood thirty?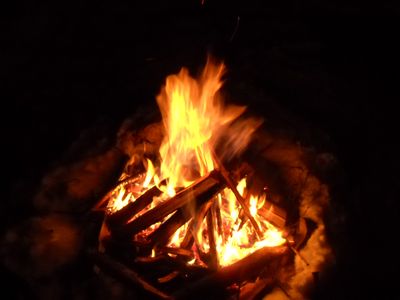 And a roaring blaze it certainly was! Our little three mile walk was the antidote to holiday over indulgence. The fresh air, beautiful sunset, starlit night and some cowboy television meant we were ending 2010 the only way Dave and I would have it, with friends, in the Smokies and 500,000 acres all to ourselves.
HAPPY NEW YEAR TO EVERYONE. MAY YOU PROSPER IN 2011, TREAT YOUR FRIENDS LIKE FAMILY AND RESPECT THIS EARTH TO WHICH WE HAVE BEEN ENTRUSTED BY OUR CREATOR FOR IF WE FAIL AS STEWARDS ON THIS PLANET, HOW MUCH BETTER CAN WE BE EXPECTED TO PERFORM ELSEWHERE.
I would like to add a link to some good news that will start this year off on a positive note.
Environmentalists, Forest Service agree on Cherokee logging | wbir.com