Mt. Leconte June 28, 2008
http://www.southernhighlanders.com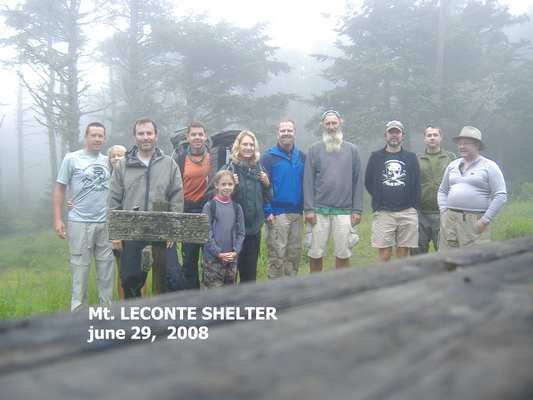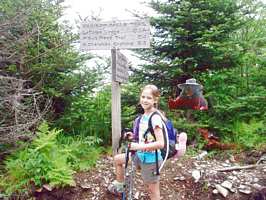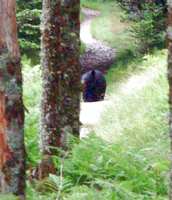 Holly receives her trail name, M&M. She keeps bringing her little "friends" check this out. Sally Dumplin frames a great summit shot and the shelter gets a visitor.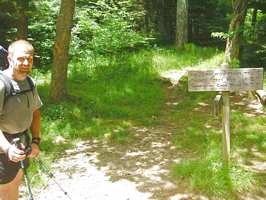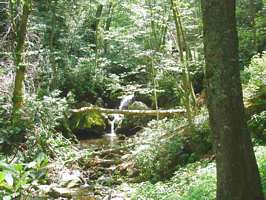 Denali Dan makes another trip up the hill, this time with High Speed and yours truly. Trillium Gap proves to be nicer since the repair of the washed out sections below.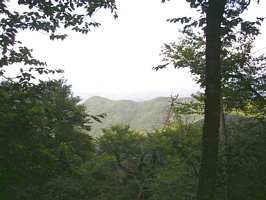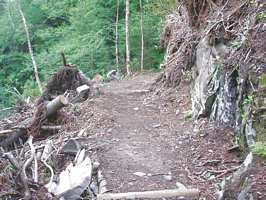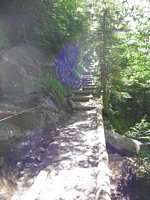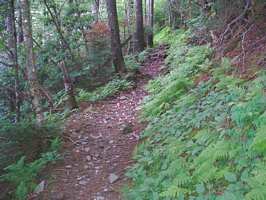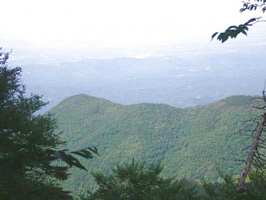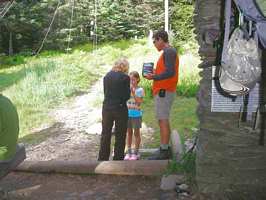 The Family McGhee administers the witch repellent to MM.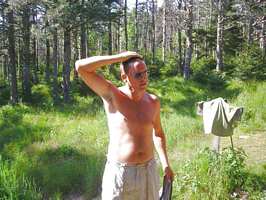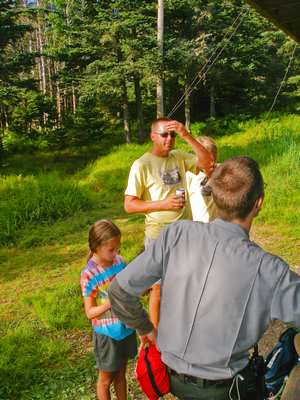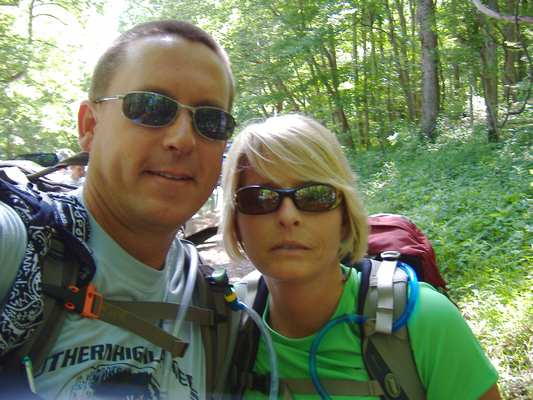 Mike Elwood joins the Highlanders. Wait, that's no Elwood, that's BC George. Here he is saying, "What, I had a full head of hair when I left."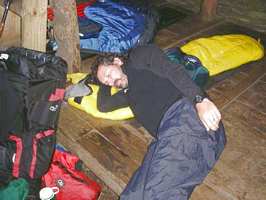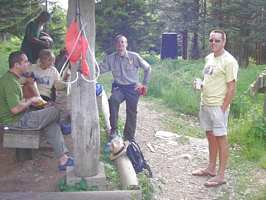 George talks with the ranger about the benefits of post hike hydration. Grady takes a slat nap because he ran up the trail and got "cramps".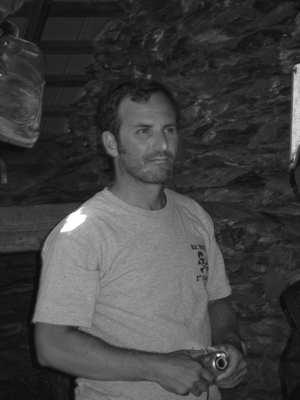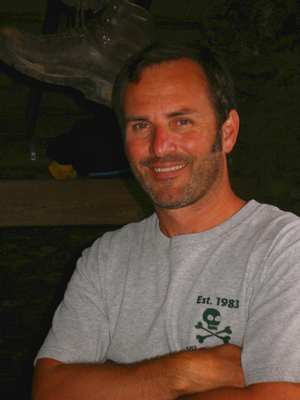 Dan exercises his photographic talents with a willing subject.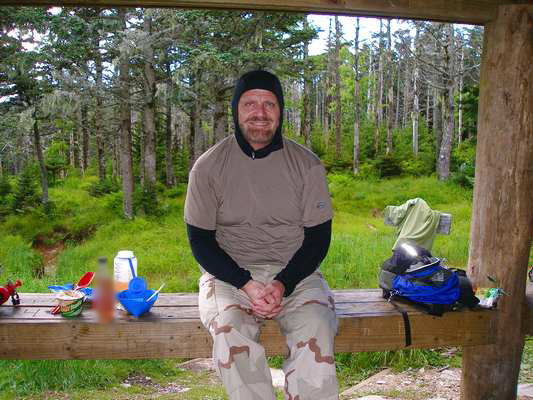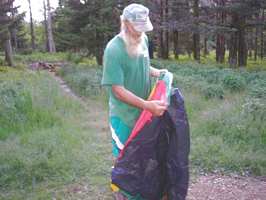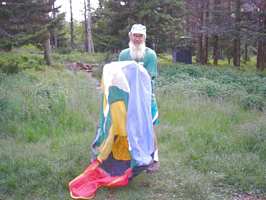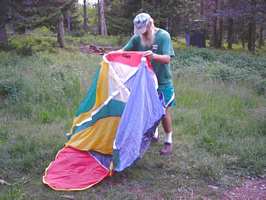 Dennis struggles with his pup tent. We figure that he can get one leg in each section and drape the sleeping bag over his head.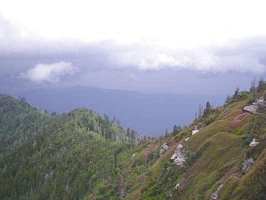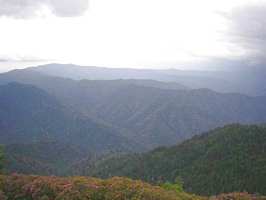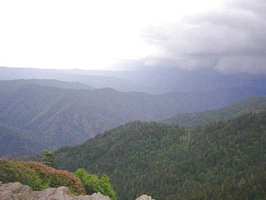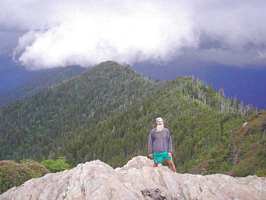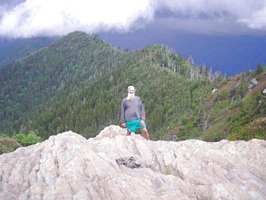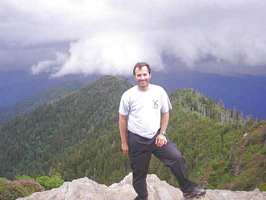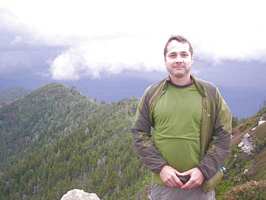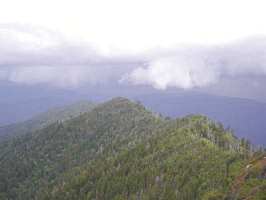 Check out the clouds moving in. We watched the front come to and eventually envelop us. This was at the Cliff Tops about 8 pm.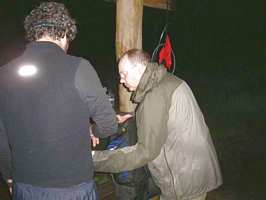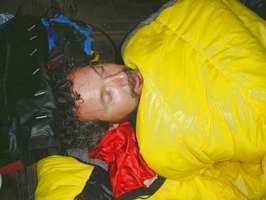 Skidmore and Clark seemed to be tired after their climbs up the Rainbow Falls Trail. We refused Grady's request to provide warmth but he did provide a specimen for Dr. Dan to check his fluid intake.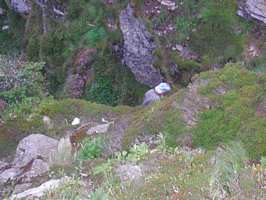 Dennis does a little Cliff Diving for reasons unspecified.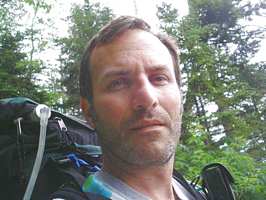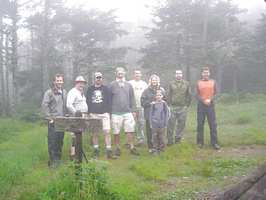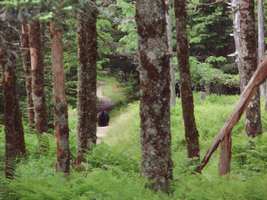 This spot is reserved for the picture of the rattlesnake that Dennis is going to send me. Keep checking back for results.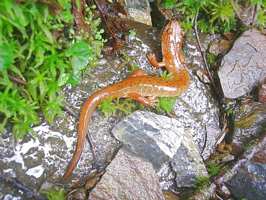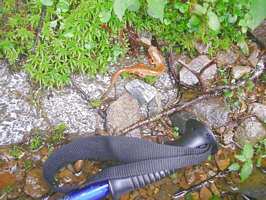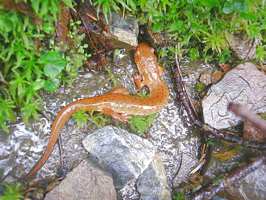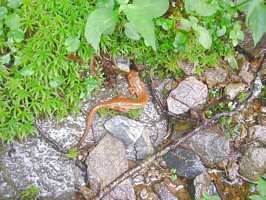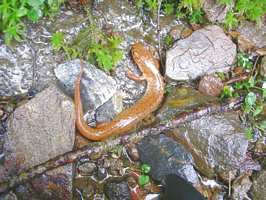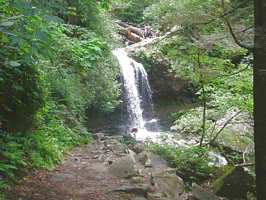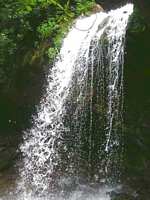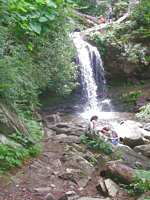 Grotto Falls was full of water after a night of big rains.
Trail Stats: Trillium Gap to Leconte Shelter, 6.7 miles for Hi Speed, Dan and me. Sally D and family did Alum, those lazy bums. Mike Elwood and Judy did Rainbow Falls and Grady the Guide hauled Skidmore and Dennis up Rainbow Falls later in the afternoon. I am thinking they will get an earlier start. Every time I do Rainbow Falls, I get caught in a storm if it is after 1 or 2 pm.