Mt. Leconte on a thursday. Sept 29, 2011
When my friend Alan asked me to accompany him on his maiden voyage, I had no choice but to clear my schedule. Some things just have to be done.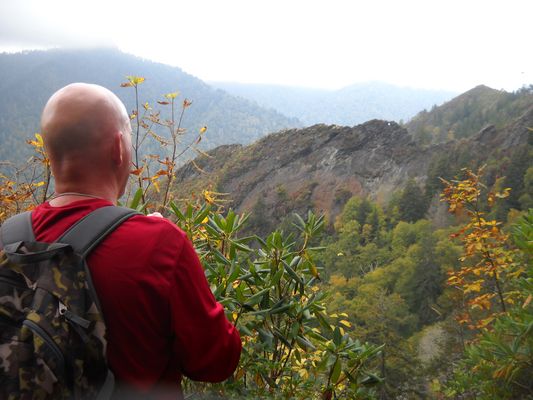 Early morning walks up Alum make this trail less touronic.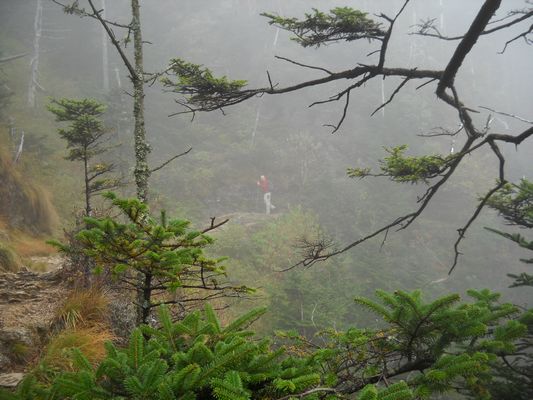 We remained in the clouds from about 4000 feet onward.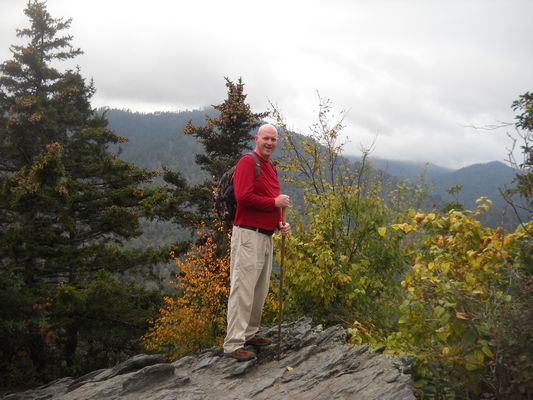 By 11.30 we were on top.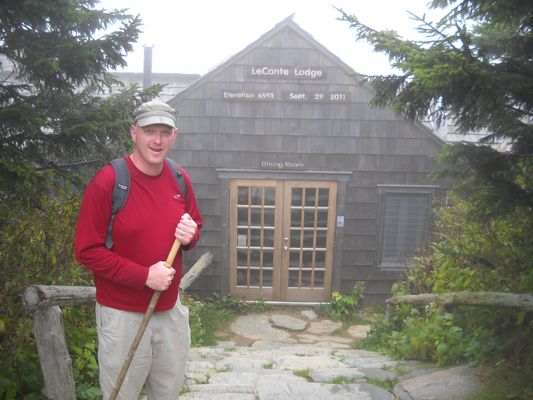 And Alan got his lodge summit shot.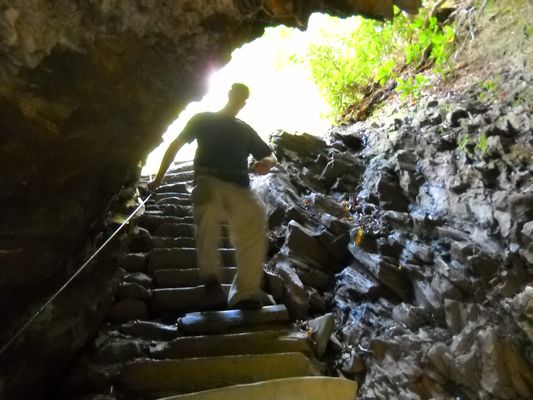 As is often the case with Leconte, things clear when you get lower.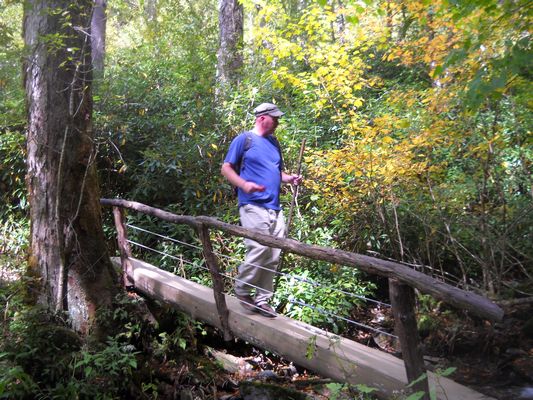 We went from 40 degrees to 80 degrees at the trailhead. That's what I call a thursday well spent.