12/09/12 Luke's Birthday Bash
Our good buddy, Luke, was turning 32 years old. He picked the place, we brought the entourage.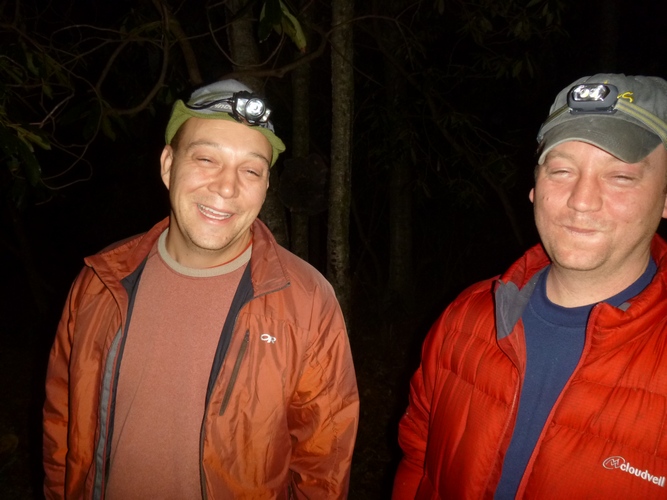 Those Loveday boys chose Caldwell Fork and one of our favorite campsites, 41.
I decided to do a loop up Rough Fork. This is a view from the walk in.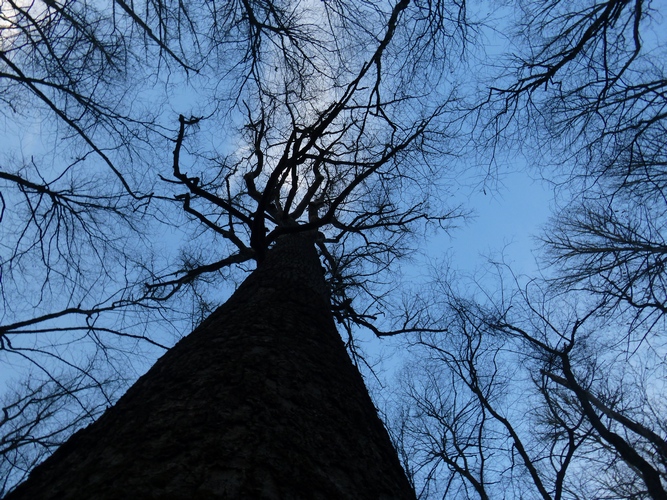 It brought me back down to the big poplar tree, one of the largest in the park.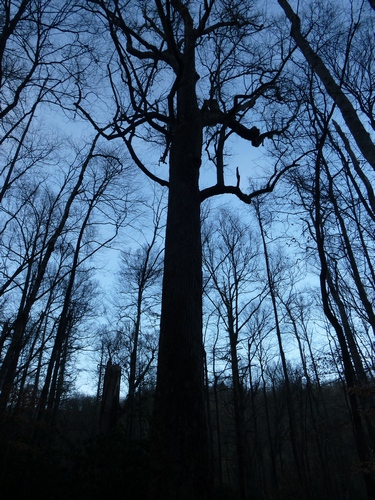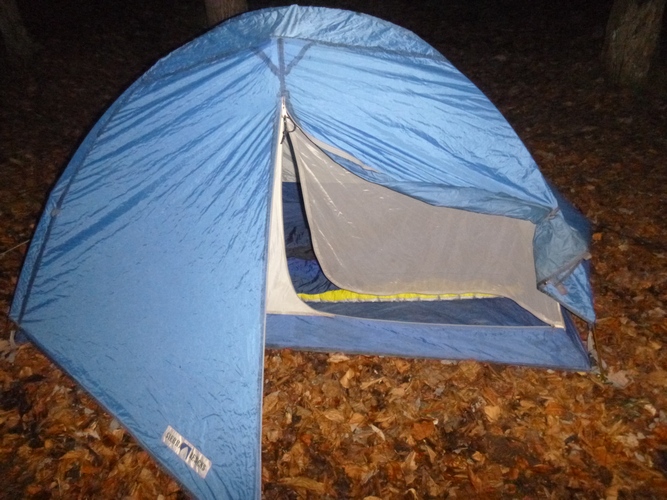 I became reunited with old blue. The Hubba is in the tent hospital. Old blue performed admirably.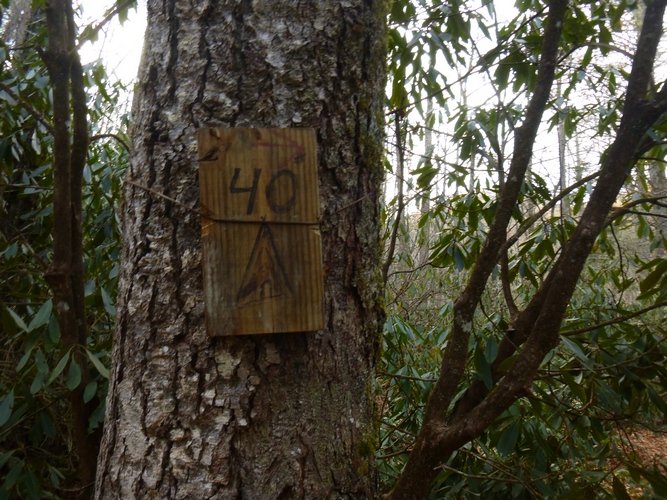 I should mention that when passing 40, it was empty. When arriving at 41, it was also empty save for our crew.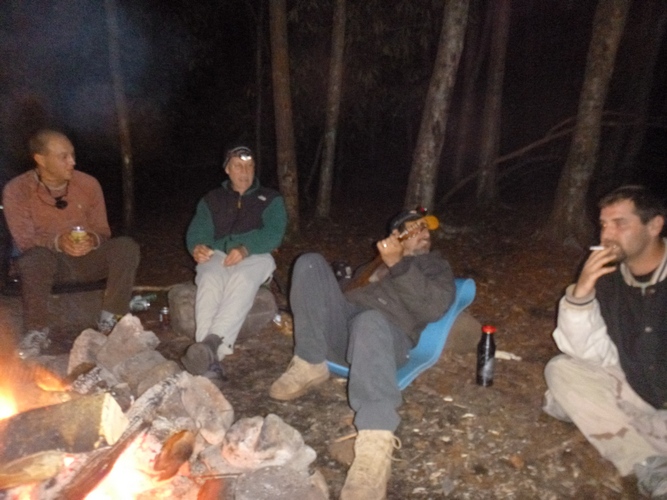 Everyone remember Uncle Josh from Eagle Creek? He was back to serenade us with some tunage.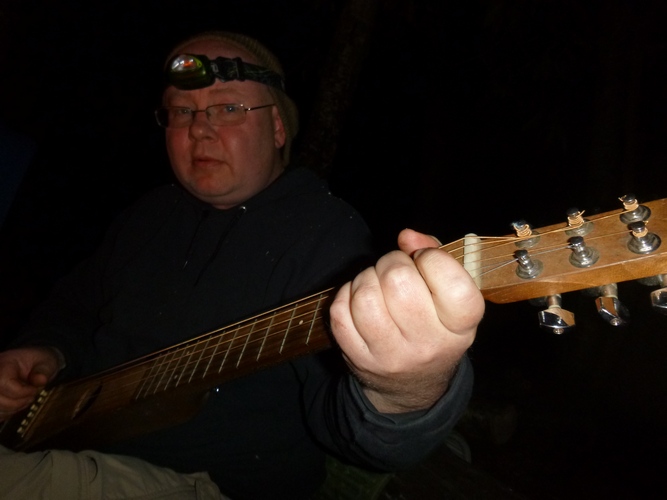 And look who showed up to join in the band? That's the elusive Skidmore belting out some Livvid Privvy numbers.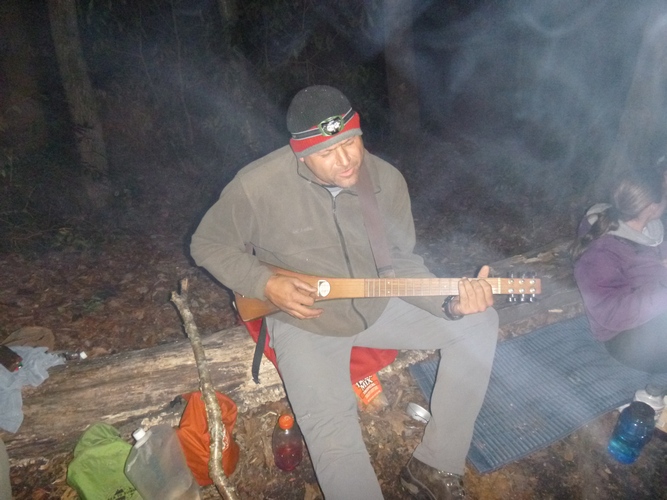 Then we found out that Slapnuts has hidden musical talents. He is right good on that backpacking guitar. We were shocked. He can sing too!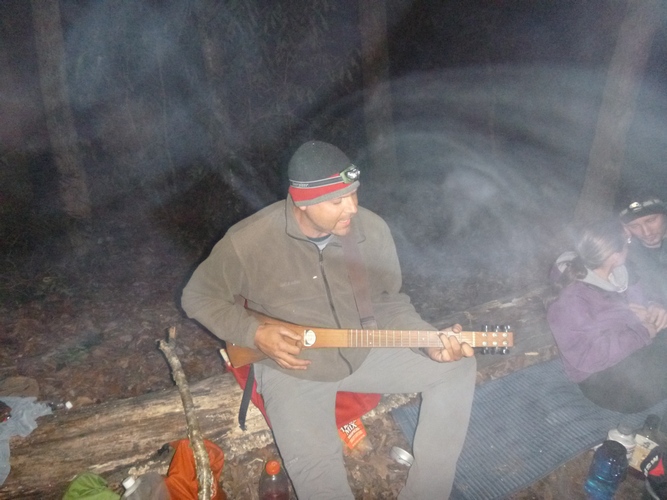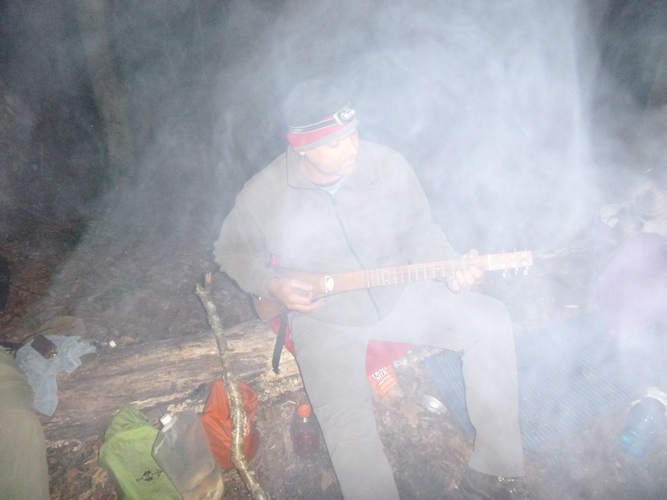 Slappy was making that battle axe smoke!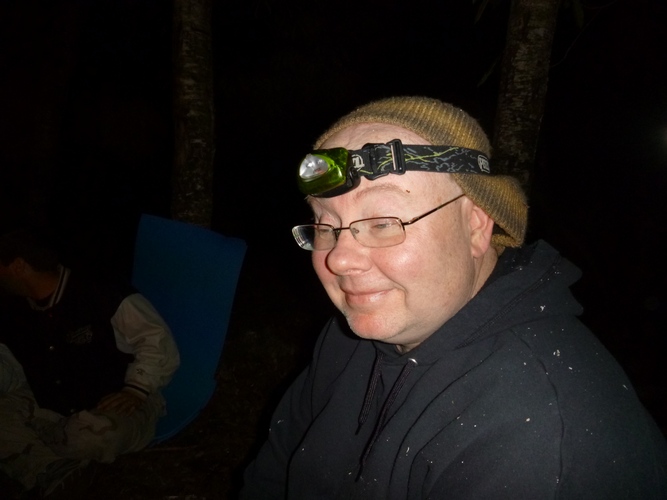 Dave was pleased to find musical comraderie.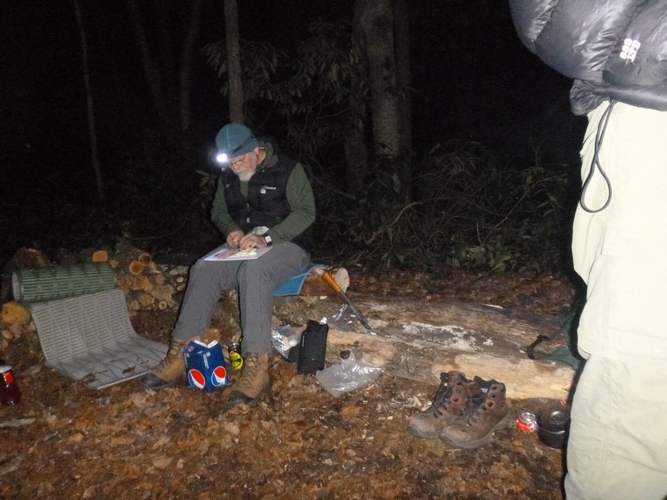 Mike adds a Muir Faction cheeseboard to the mix and it was habanero delicious!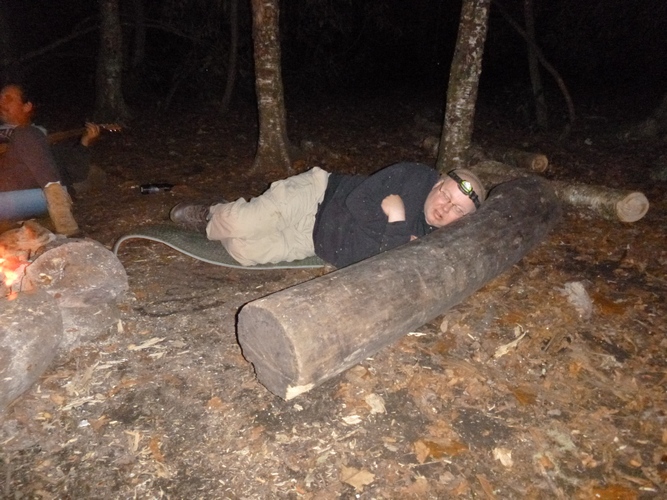 Then he did a Grady imitation.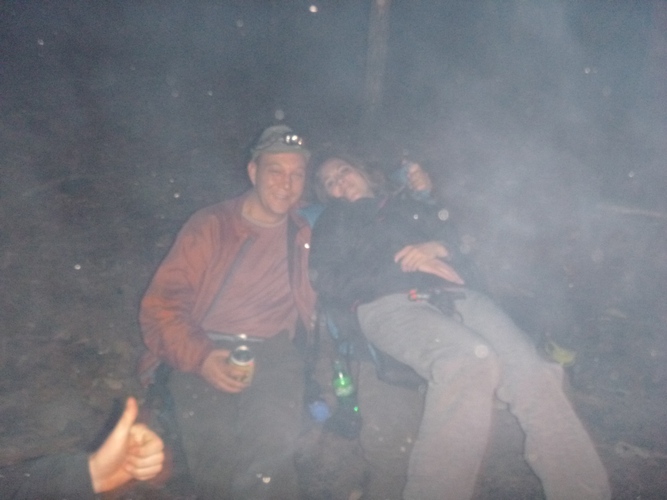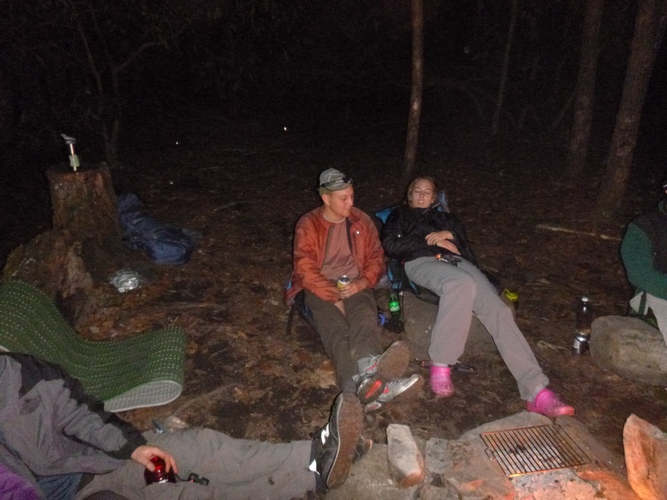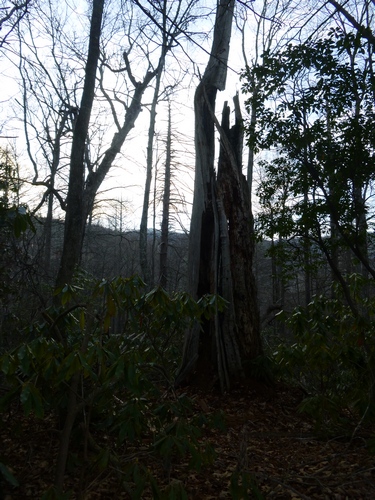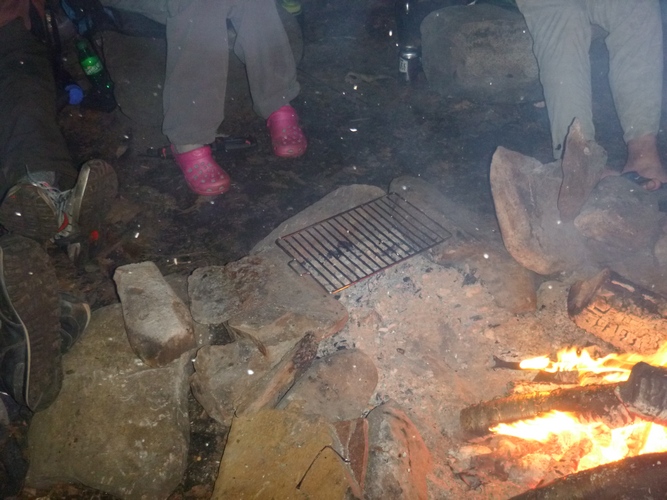 Those boys cooked up a feast of brats, steak and various ecoutrements. I didn't need to cook anything.
Know what that monstrosity could be? I will give you a hint.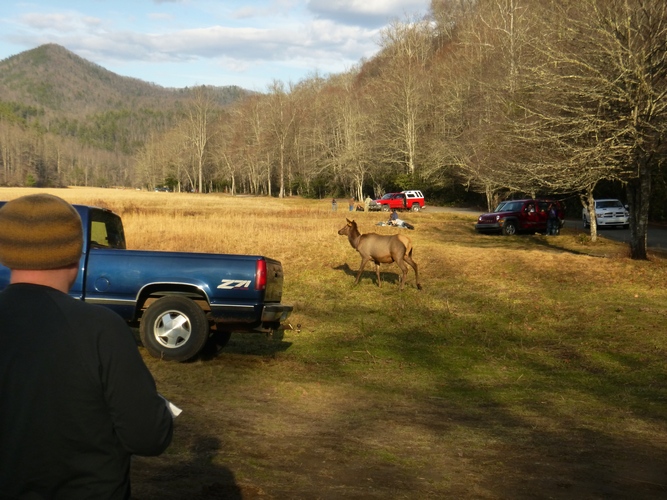 The hike out was completed via a loop through Caldwell Fork to Big Fork Ridge. I think everyone present did a different loop back to their vehicles. I quit trying to keep up with it.
We had a delighful time with the Loveday Clan. Happy birthday Luke! Next weekend we are going to the place that Frank suggested. Or Myers. I can't remember which. I think it was Frank. Check the Upcoming Backpacking Trips link on the main webpage.
Right ON!