Max Patch/Rafting 8/12/06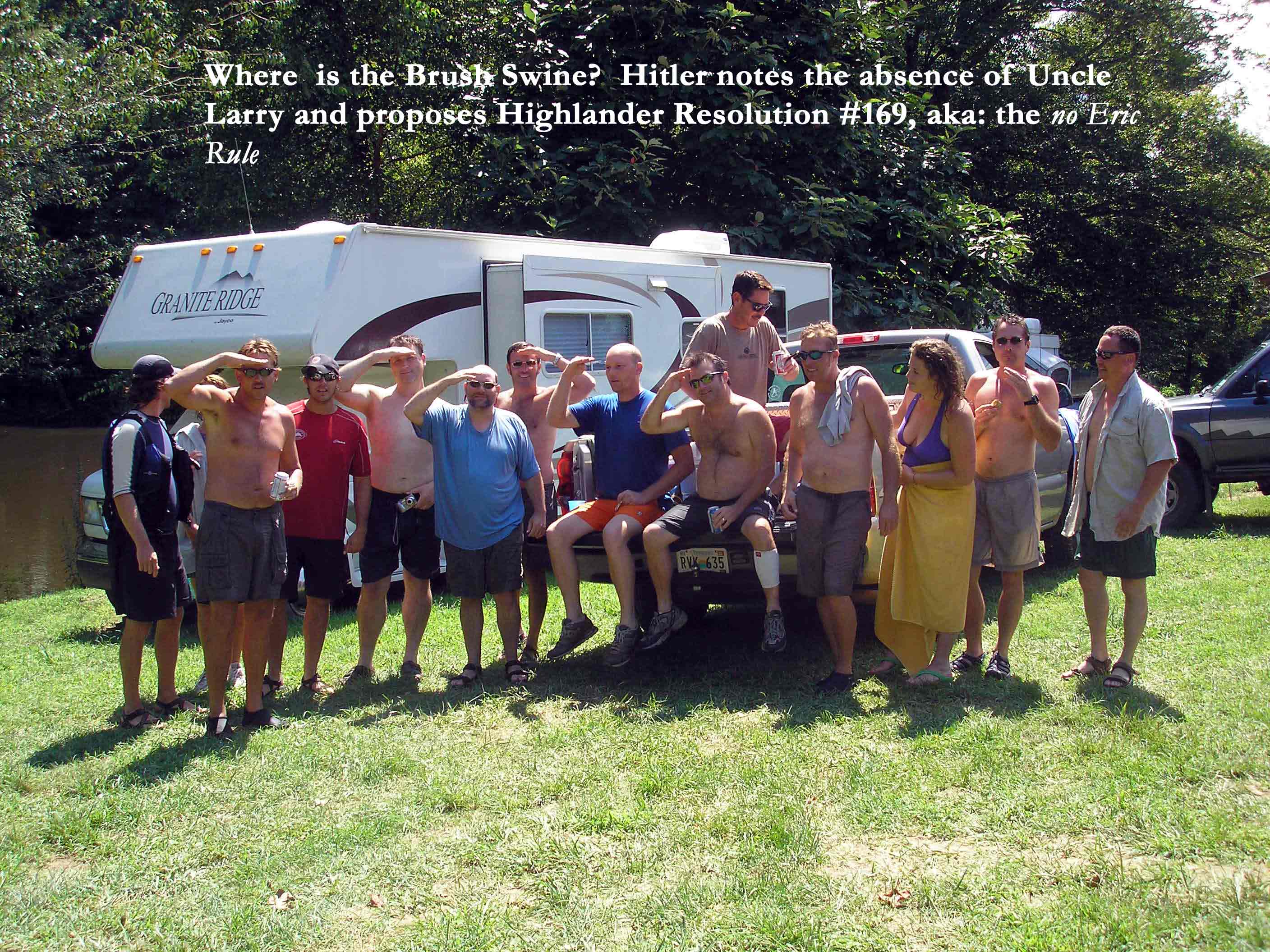 Adam sets up camp in the clouds after abandoning the search for Matt Roach and Jen.
The morning was fairly clear after a relatively starless night. That is, after Vince saw stars when he fell on his ass and broke Snappy's chair.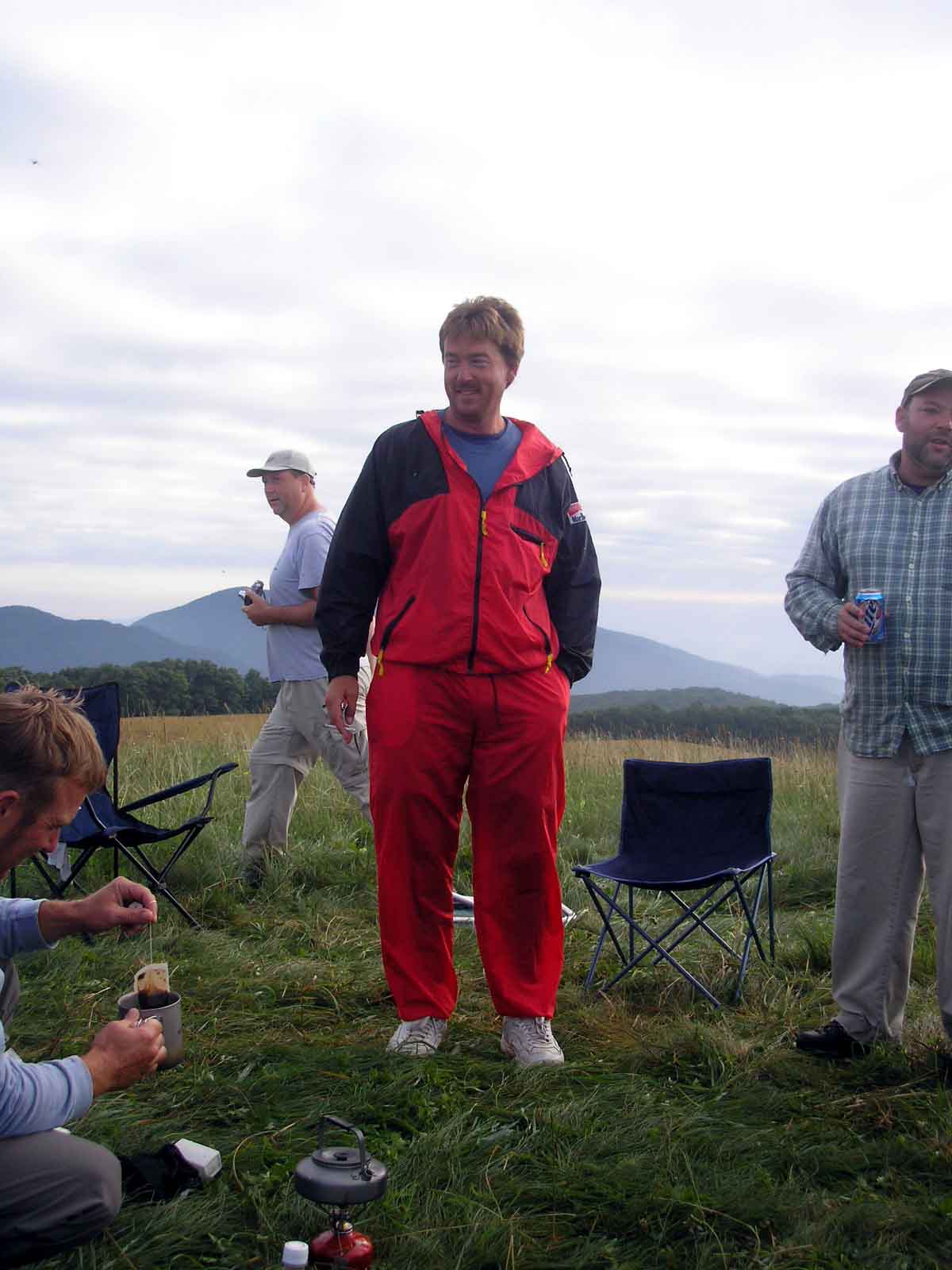 Who says the spirit of Bart is not amongst the clan?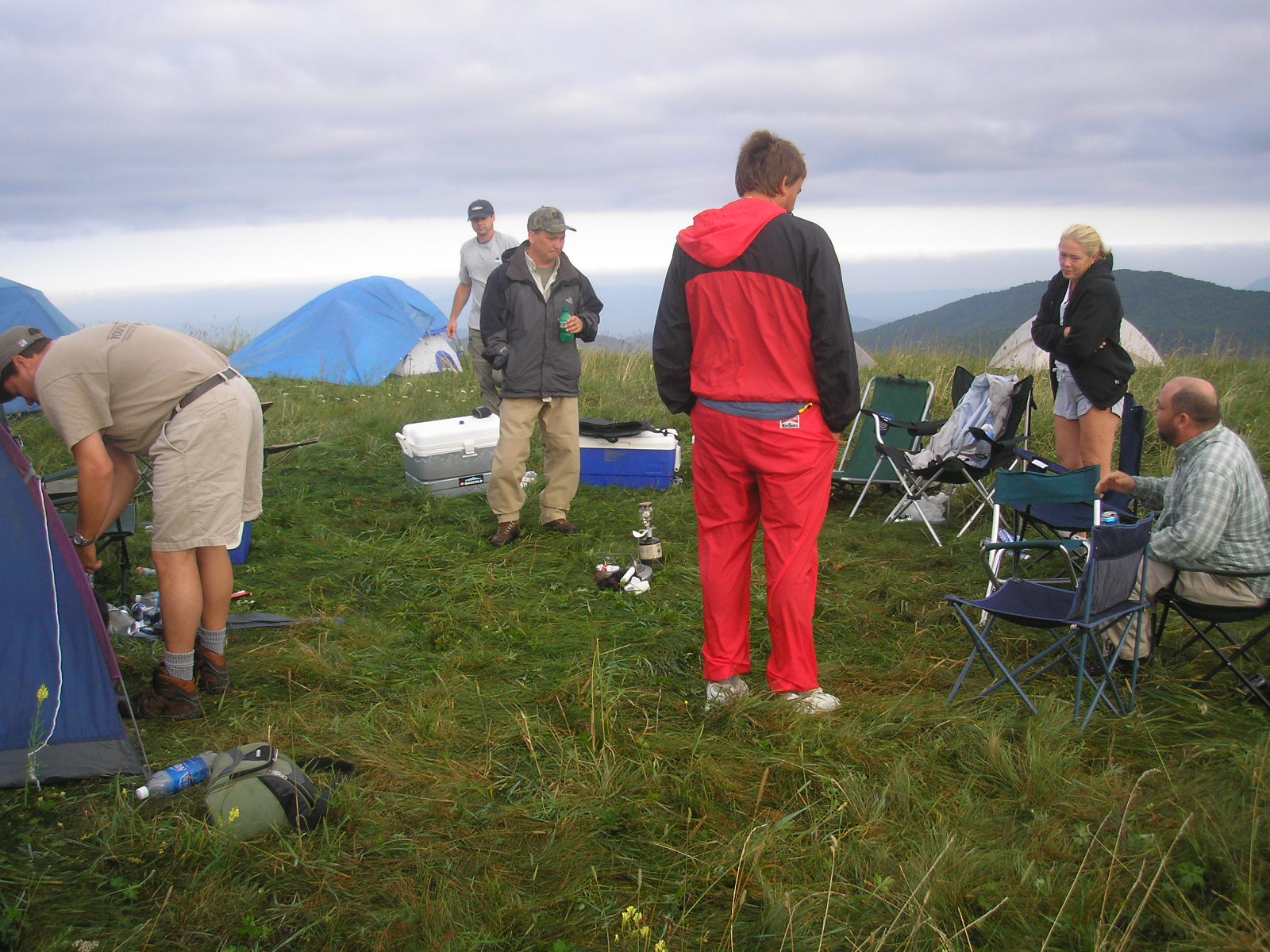 Even a Shrader show up and Elwood sighting. The largest Max Patch trip yet.