Max Patch and the Perseids plus rafting the Pigeon with former President Hitler and Snappy.
August 13-14, 2010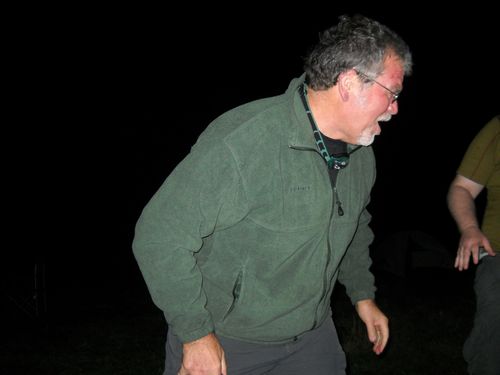 Jerky Mike gets ready to tackle the next dumplin valleylander that smarts off to him. Unfortunatley, we had to tell him that no dumplinvalleylanders were present as this was a hiking/camping event and it was George, who could arguably be the closest thing to a pure DVer.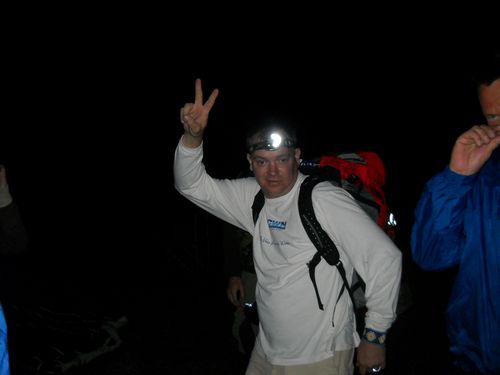 Matt Roach says, "That's it, I'm outta here." BC goes cherry picking.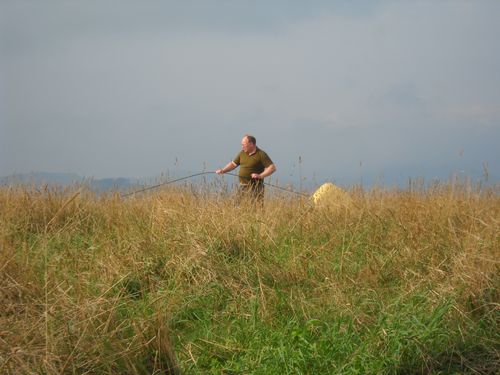 Dave breaks it down in the classic battle of man versus tent. What would we do without him.
In summary, I arrived at dark to catch some great meteor showers. We all saw plenty as the sky remained open for us. We had thirteen folks in attendance on Friday the 13th and stayed up for a long time watching natures firework show. The next morning we descended to Hartford to ride the Pigeon with Hitler's friend Daniel. Ab and Colton joined us along with snappy bringing the weekend total up to 17. We had a good ride and surfed many of the keeper holes on our private shuttle arranged by former DV pres Skunk Moore. Having a celebrity like Snappy Watkins of Knives Live was also a bonus. He signed some autographs and reminded me that he does have a publicist who thought the rafting with the commoners would be a good PR coup but no overnight camping at Max Patch. He could pull a muscle and have to miss an episode and it's contract renewal time. Snappy conferred that he could write this off as a charitable tax deduction. Thanks for spending time with us, Tony Watkins and thanks for the autographed photo. (that's Tony aka Snappy, in the middle)