McGee Springs April 2-3 2011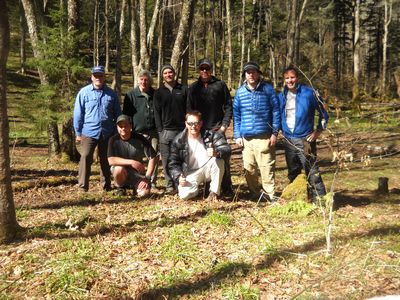 We are on a SouthernHighlander quest these days to help BC George knock off his remaining mileage in the Smokies. He picked this one, along with another unnamed Highlander who holds some fondness for McGee Springs for an undetermined reason.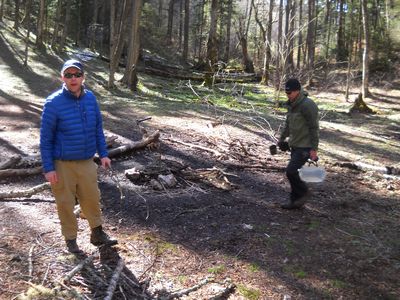 Umbergler deals with the voracious wind while Highlander President David McGhee totes my water. Apparently, in Cherokee, McGee means, Of a strange nature, water toter and something else that didn't translate so well. It kind of sounds like Do them Dishes.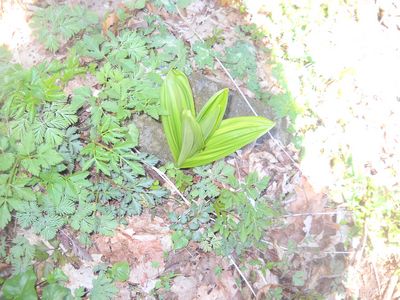 Sometimes we get wild and ramp it up.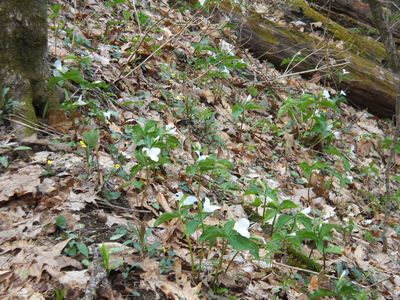 Wildflowers are beginning to do their thing as well.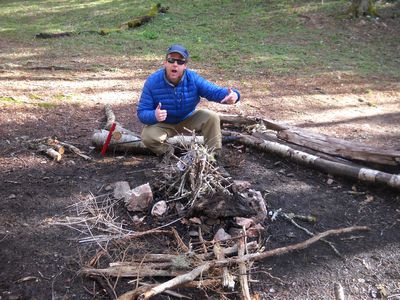 About fire thirty and Kevin prepares to ignite.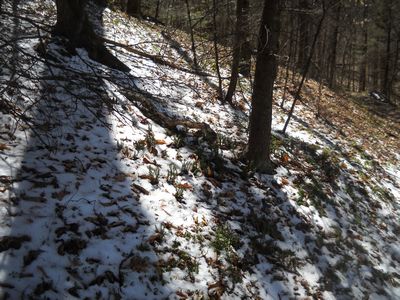 McGee Springs is up over five thousand feet. We climbed two thousand in under four miles to get there from Beech Gap.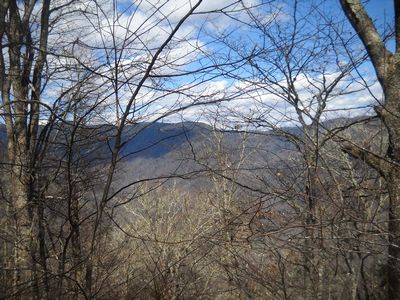 Beech Gap leads concludes at a spur trail out to our camp. This is a view of Balsam Mountain.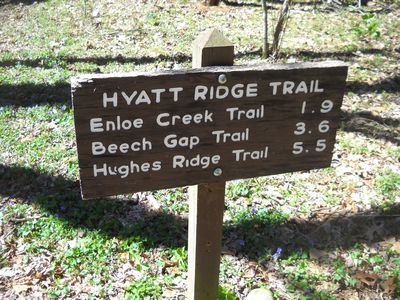 We descended this way for a loop.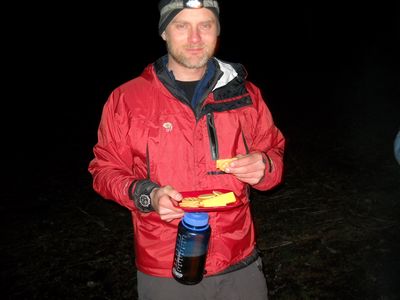 Ricky Bobby arrived in time for Jerky Mike's cheese board, ala Chapter 3!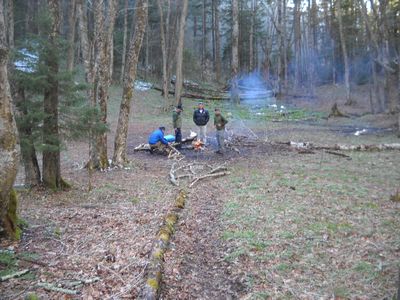 When I say that the wind was fierce, you have no idea. Gusting all night, it created a real smoke shifter. The temperatures were in the low thirties. By Sunday morning, they had warmed to the fifties and eventually the seventies at trailhead.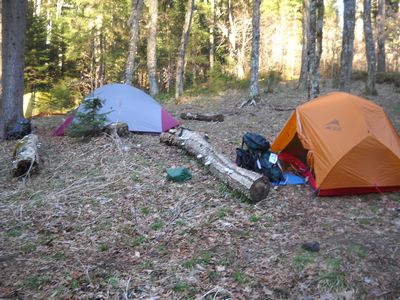 Not much for level sites here but a great little remote place, this McGee Springs. BC George knocked off some more miles and is closing in on 30 remaining. Another beautiful early spring type of event for the Highlanders.
And last, we never overlook an opportunity to showcase some of our Highlander talent. Please enjoy the video of our very own Ricky Bobby Fisher in his younger days as a professional BMX man. And to think, we know a celebrity.