February 20, 2010.
Grady plods through the thick snow as we ascend Miry Ridge to campsite #26. We really didn't expect this much untracked powder.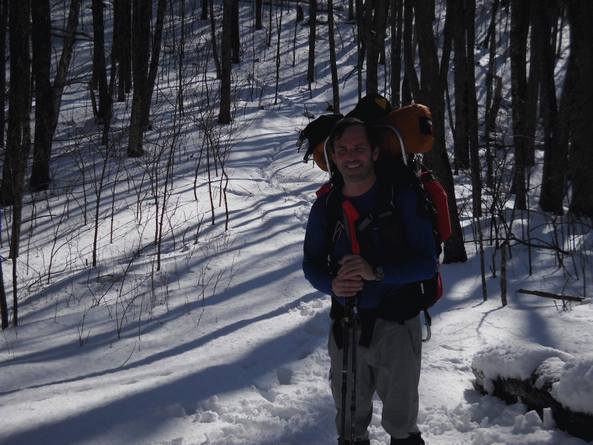 You would think that some of this would be packed out by now but there were no tracks above Jakes Gap at Blanket mtn. Just a blanket of snow. Panther creek was totally untracked.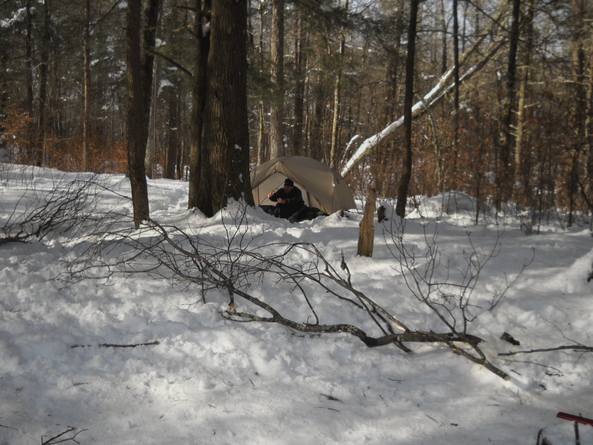 Sally Dumplin takes him a sittin spell after that trudge up the trail. Our 5.5 miler ended up taking about 3.5 hours.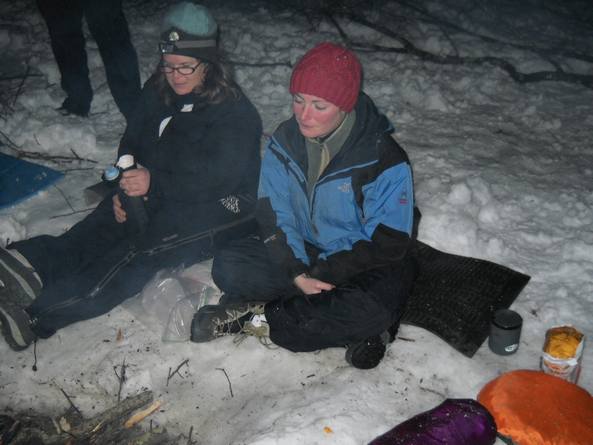 That's why we let these two go ahead of us. They were unaware of the Highlander tradition that stipulates you must break trail on your first adventure. Or was that bust tail. I can't really remember. We would let them have a few minutes rest before resuming camp duties.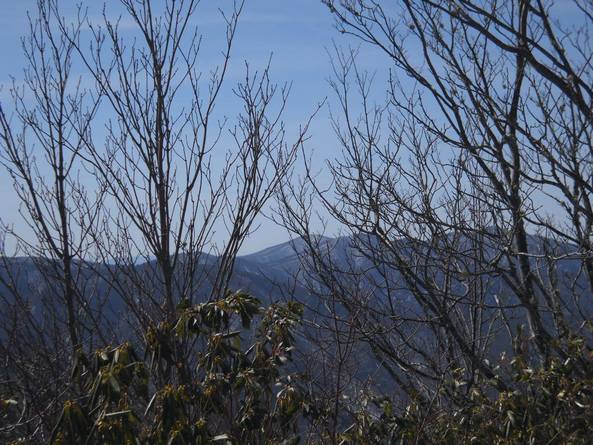 There were some nice views along the ridge.
Remember this guy? That's Steve Rakestraw. SouthernHighlanders first met Steve at Cammerer a while back, then we ran into him coming up the Chimneys bushwhack a couple of weeks ago. He decided to cast his lot with us and is seen here reconsidering that decision.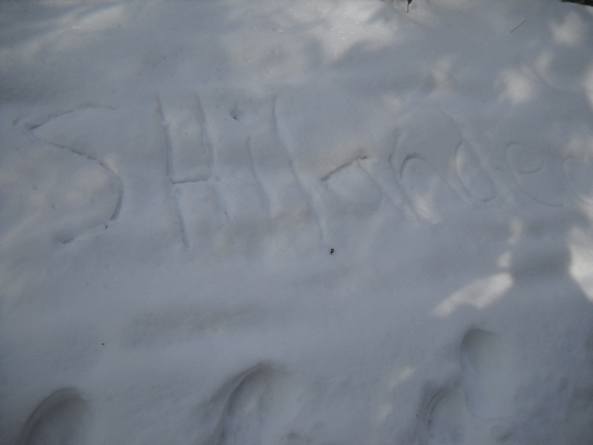 Someone left us a message. It was Michelle and Kat. I think that after a few miles of breaking trail/tail in the snow, they were subconsciously about to "misspell" our name.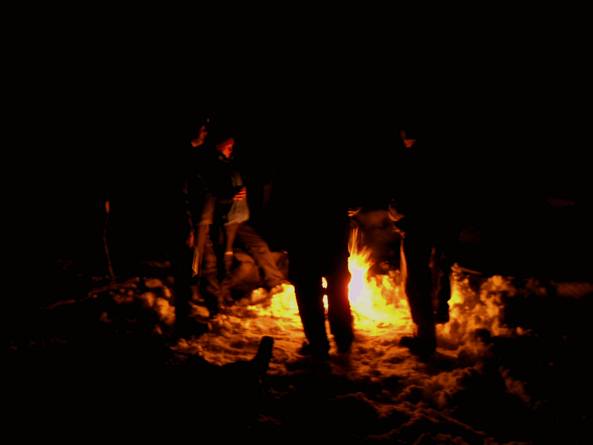 That night, the sky was cloudless and windless. The moon peeked through the trees and a barred owl heralded our presence. Someone asked if we had a fire. No, couldn't get one started. We usually have a hard time with them.
This is the Miry Ridge crew. An intrepid bunch to say the least. Not so intrepid that we bailed on the Bent Arm though. No, after postholing in that mess, we skipped on that plan. Since Kevin and Jack hadn't shown by noon, these birds flew the coop.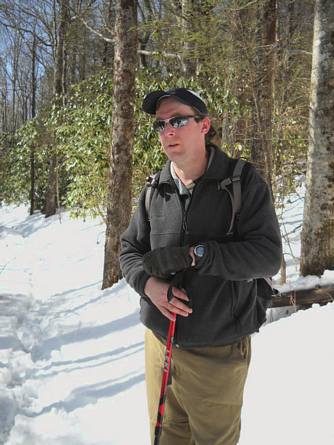 And encountered Umberger about 20 minutes out of camp. When we returned to the car, Hutchins' vehicle was there indicating his ascent of the Bent Arm. Or should we say planned ascent. At our debriefing ceremony downtown later that night, Jack saluted that decision as he was unable to overcome the bent rhodo and snow preventing his own summit.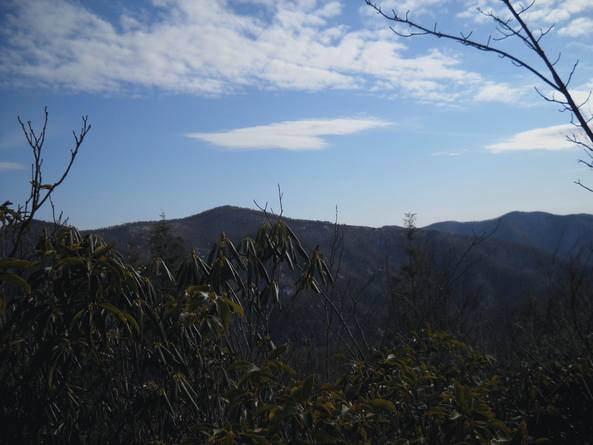 Sunday was even nicer with the added benefit of a little snowmelt to ease the pain of plunge stepping down the trail. As far as camp nights go, you can get no better than Saturday. Our guests were a welcomed addition and Steve's buck dancing rivals that of Jerky Mike.
Trail Stats: Jakes Creek to Miry Ridge: 2.9 miles. Miry Ridge to campsite #26: 2.5 5.5 total one way.