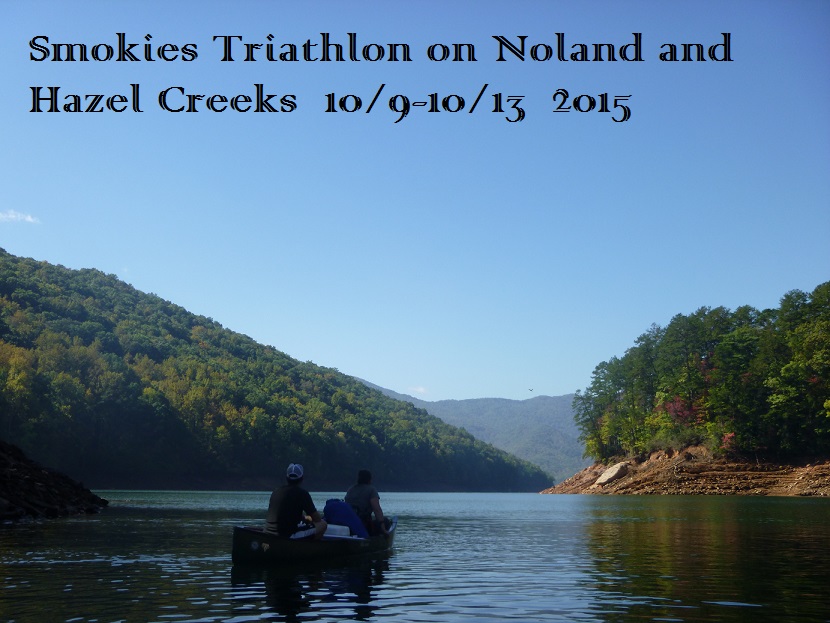 If that picture looks strange, as if Will and Jenny are regarding a special animal, you would be correct. Below is an enlarged shot of one of the two we saw on this journey.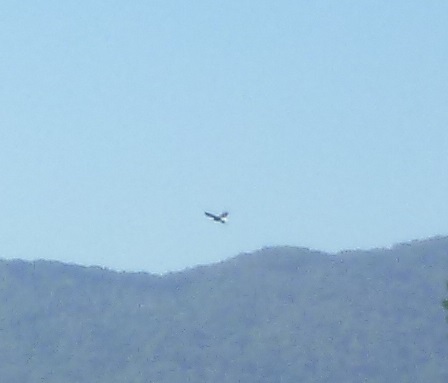 It is a bald eagle.
We saw many animals this go round but none would sit still for photographs. But let's start at the beginning.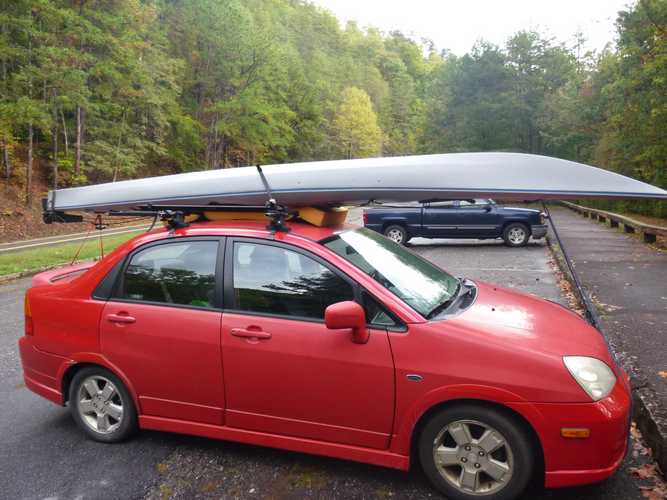 You know it's gonna be fun when this is the start.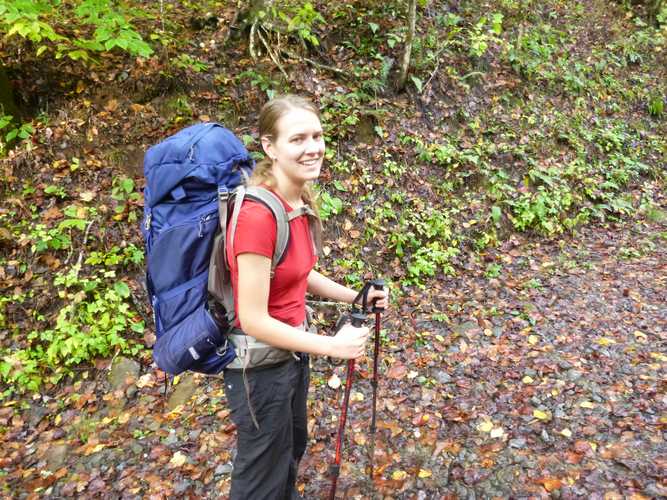 Then why are we backpacking, you may ask? So did she?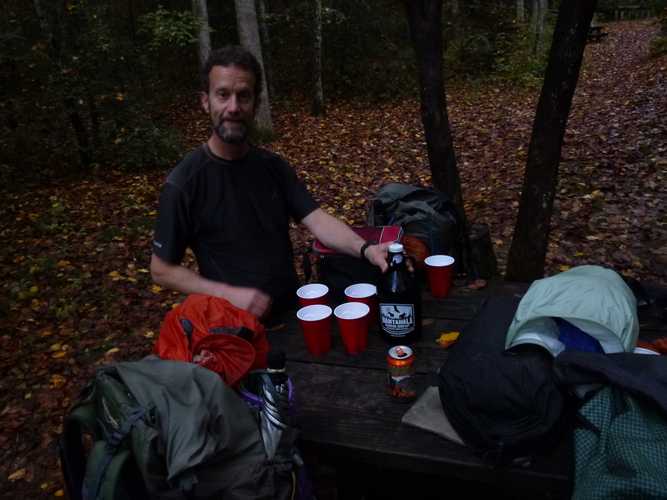 But not Will who made a cameo at the NBC, familiar to all Highlanders. And he hiked refreshments up to campsite 64. It was a 4.3 mile walk in solitude. Unless you think this doesn't constitute solitude.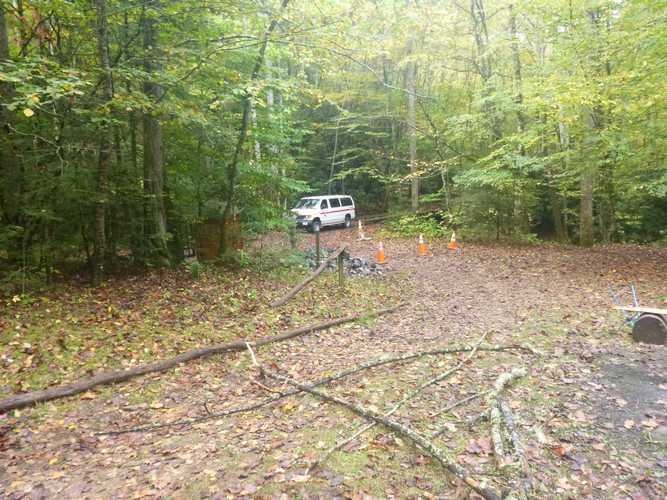 Yep, its a park van. Then 17 automobiles. That was what we dealt with in camp. It was cemetery time and Sunday morning found us encircled by relatives visiting graves. 60 of them, give or take acc to the NPS guys. Couldn't the backcountry office have let us know?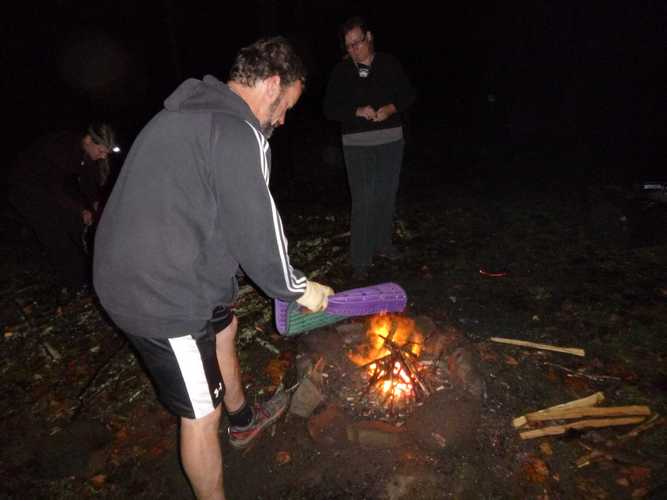 It didn't diminish our fun as our kayak and canoe waited patiently at the Noland Creek trailhead outside of Bryson City for round two.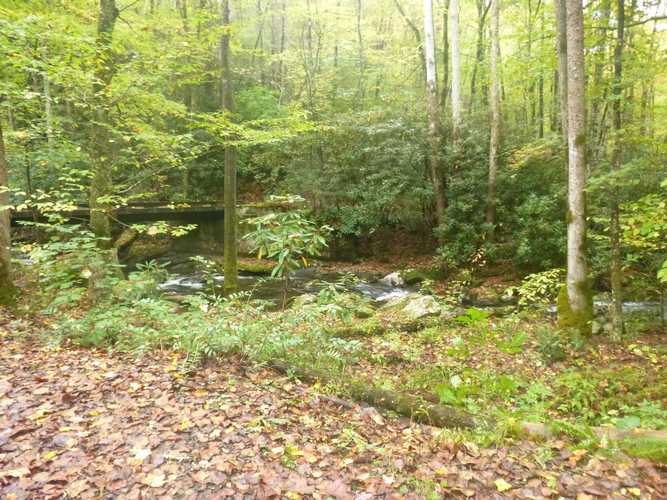 We said goodbye to Noland and passed 17 vehicles driving up the trail. 17 private vehicles, not park vehicles.
They set up for a picnic at our backcountry site. And didn't offer us any fried chicken.
We said goodbye to Laurel who had to depart for work and drove the boats over to Cable Cove where we shoved off for Hazel Creek.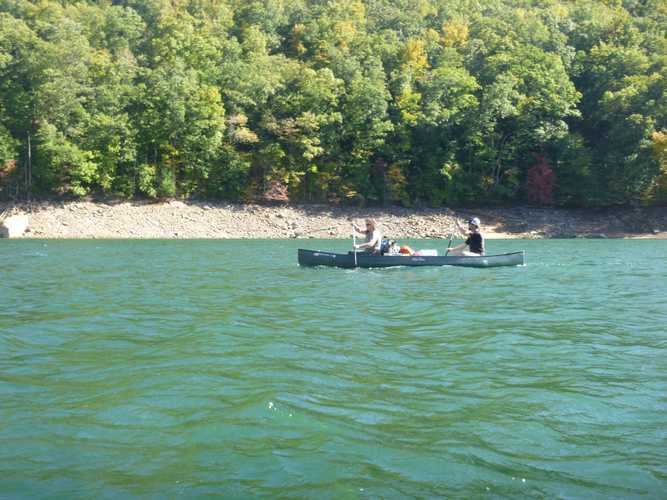 The water was, according to a kayaker, "sporty". It took us one hour to paddle over despite the wind and waves.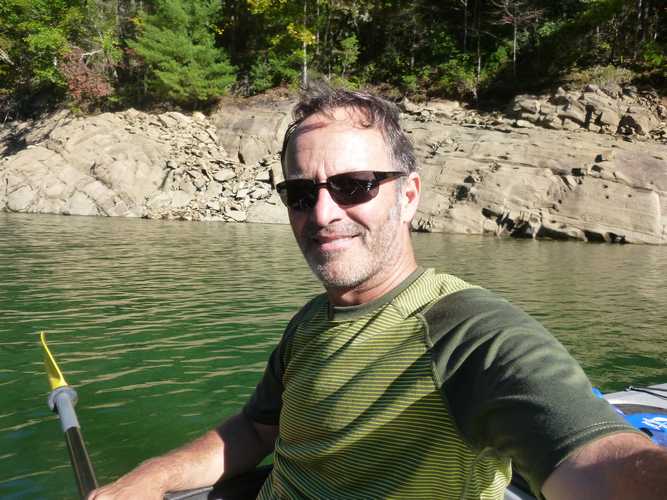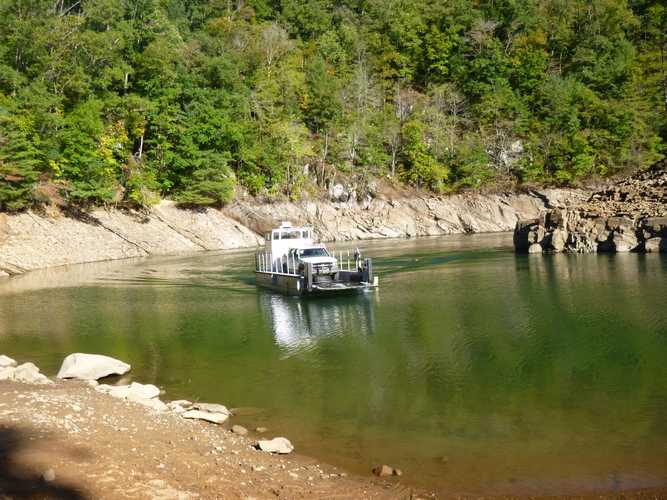 As we pulled into now familiar Hazel Creek, scene of a recent outing and multi day outing, the barge pulls in and offloads a NPS vehicle. They guy driving it recognized us from the morning at Noland Creek. He was very surprised that we had covered this amount of ground. I don't know where they were driving and at what cost since there was already a kubota SUV parked on shore. But the NPS is great at spending money and charging backpackers. I'm sure they needed that truck ferried back and forth. I saw one man driving the kubota and one guy driving the truck. Could they have doubled up?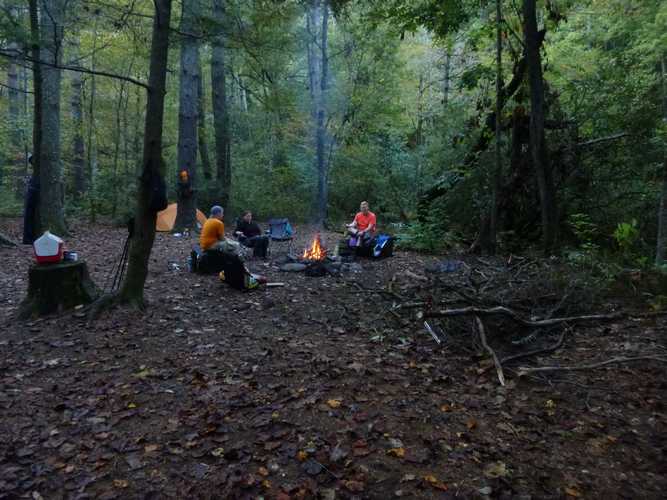 Regardless, we joined Red and his son Patrick who had arrived earlier in the day via the SS. Grady. Having proven its seaworthiness through multiple sea trials, Red and Patrick commandeered the vessel for this jaunt. We settled into a great Hazel Creek spot.
Fetching wood was paramount. This section of the triathlon was a feat of strength. Wood is scarce on Hazel. Perhaps it has something to do with the permanent guide service presence there.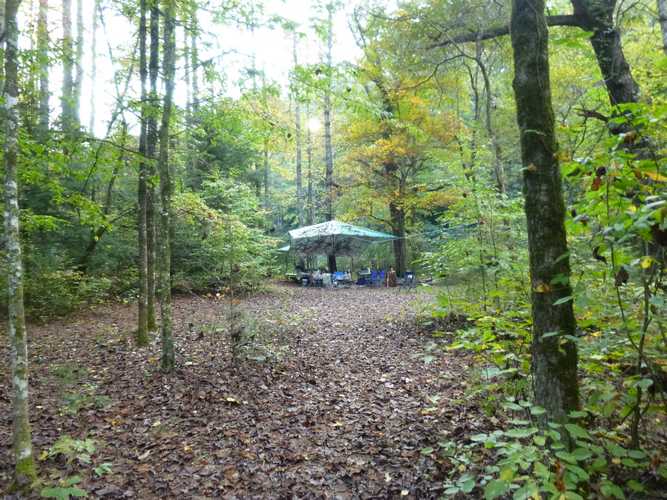 Steve, the guide, told someone he spent 180 days per year there.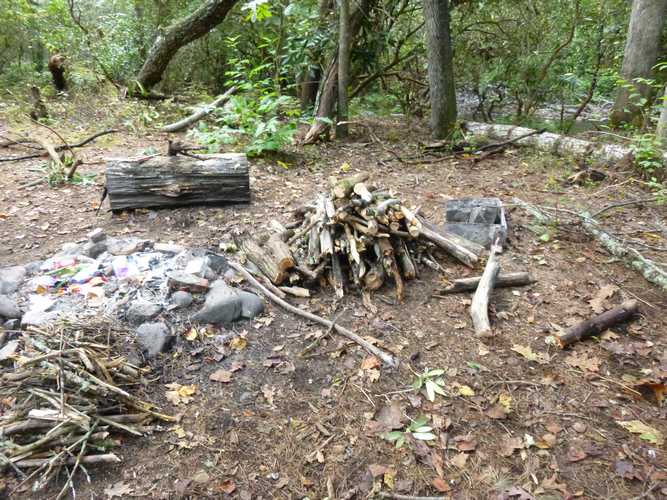 But we made do.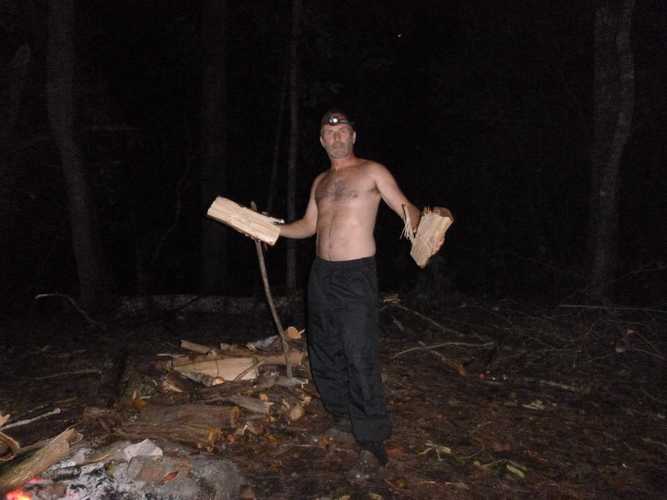 Big wood requires sweat and split.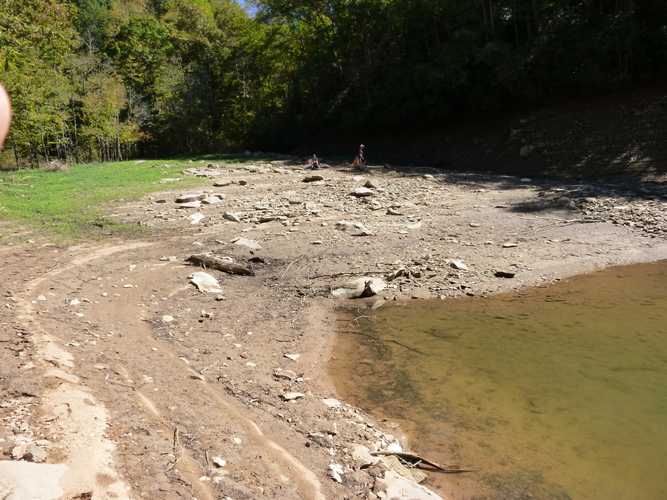 On Monday we dayhiked over to Ollie Cove. This is where the swim portion of the triathlon came into play. The water felt incredible and we lounged about the beach for an hour.
This is the spot whereupon you should see the three wild board that crossed in front of me as I ambled back to camp. But it didn't turn out, along with the grouse pic, the other eagle pic and the swimming bear that Red and Patrick spied crossing Fontana.
But the weather was great for wildlife. Speaking of weather, there arrived a terrible storm Monday night with lightning and big rain. It started at midnight thirty and ended at dusk. That is what I call perfect. But the lightning was terrific and bright.
We had another "sporty" trip back across but it took right at an hour in the kayak. An EXCELLENT Highlander adventure and the HIGHLANDER Navy has firmly established its presence on Fontana.
Hangover is next weekend.