Old Sugarlands Trail with Leslie and Larry
10/25/09
The weekend plan was a tentative one. We bailed on the overnight as Saturday was nasty looking and one more weekend of standing in the rain was more than even this Highlander could muster. Therefore, when Sunday broke nice, it was off to the park and a lot of traffic to get there. The reward, however, was worth the Sevier County traffic hell and digital camera crazed rednecks.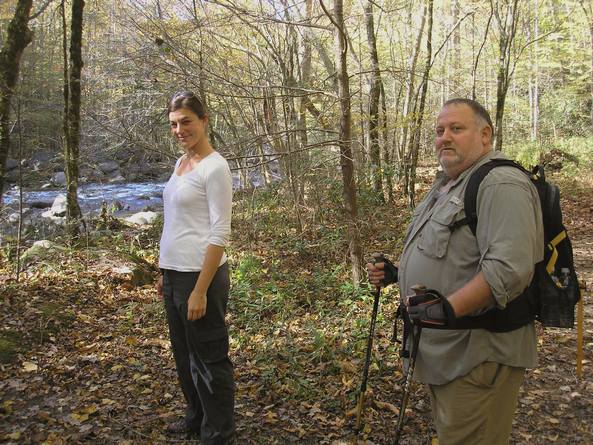 Larry asks if this day hike will supplant the hangover event. No, but getting out at all might jeopardize his standing with the valley lander crowd. Right now, he is considering doing a little backwoods break dancing. Either way, he did get out and we were glad to have him be there.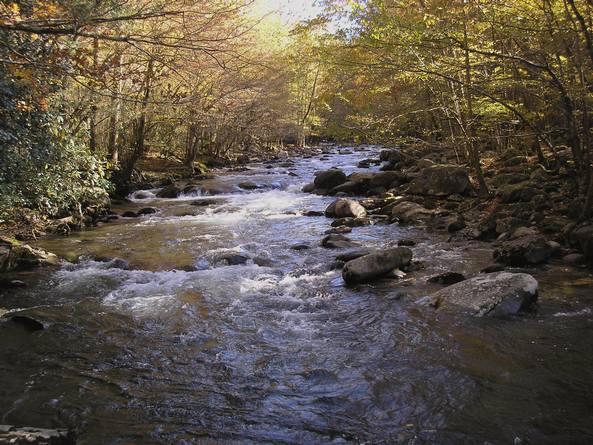 The water was over our right shoulder for a good part of the climb into Cherokee Orchard.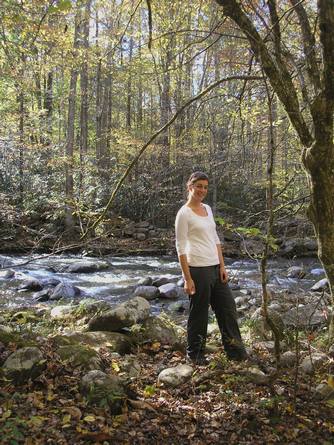 Leslie tries to put a good foot forward.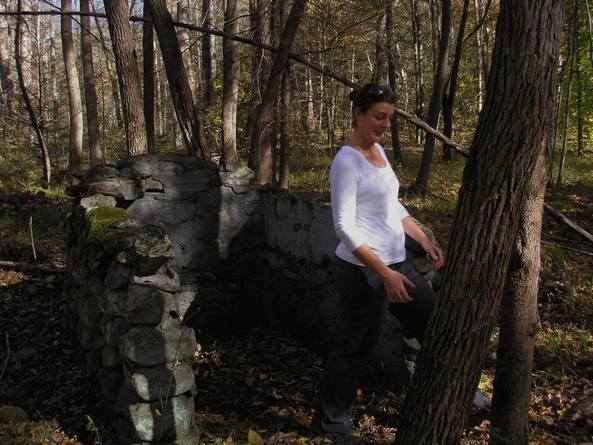 But did not know that those cisterns were for bathing, not, well, uh, you know.
Towards the top, there were views of Sugarland mountain.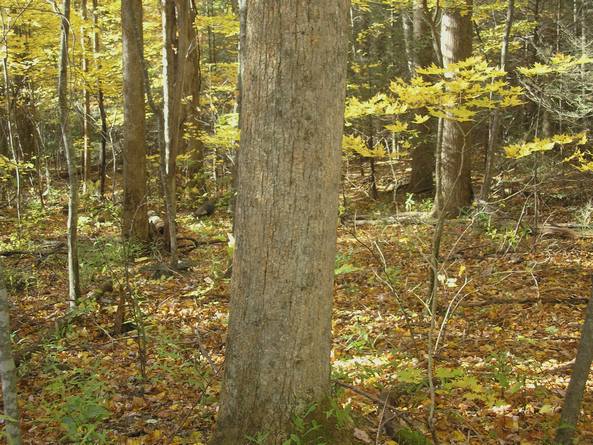 Can you spot the turkey?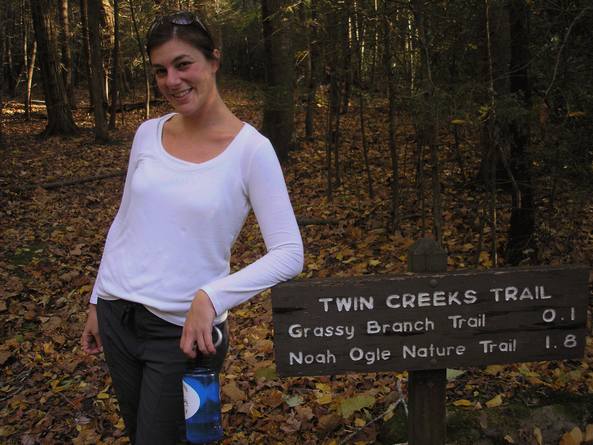 We finished up on twin creeks down into town.
Which is where we ran into Sally Dumplin on his way out, having finished this loop early in the morning, right as we were starting, with the traffic and all. This hike was his idea to complete some unfinished miles. Good choice, Sally d.
Stats: Old Sugarland Trail to Cherokee Orchard: 4 miles. Twin Creeks to town: 4, give or take for an approximate total of 8. Sally D completed the loop back up to the visitor center. I'm thinking he is under 60 miles to the finish line.