The Backcountry Fee Weekend
2/16/13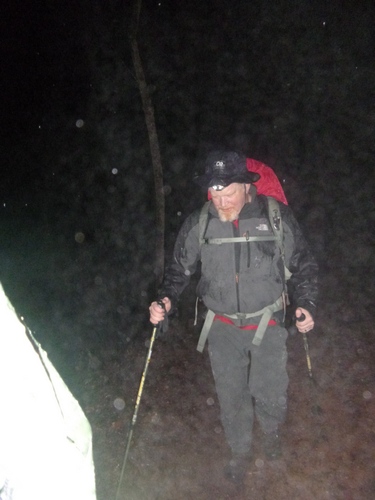 Red and I hiked in the dark a short two miles to campsite 18, one of our all time favorite spots. It was raining but we enjoyed our brisk walk.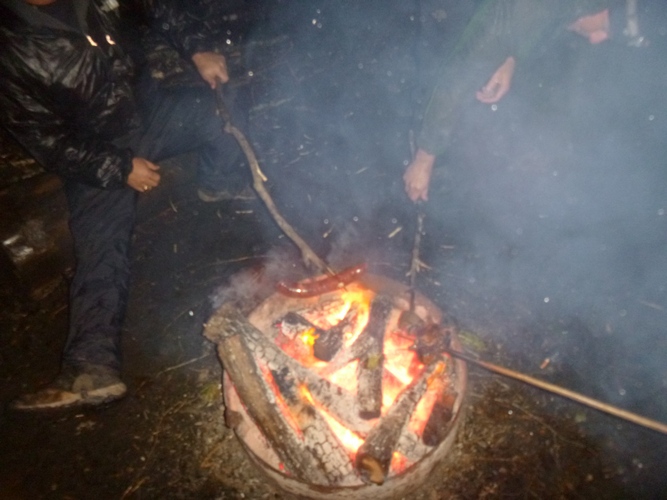 We smelled a Sally Dumplin fire a mile away. Or maybe it was the brats and beef? Either way, it sure was nice to arrive and have such warmth. Jerky Mike was down in his back so we roasted beef in his honor.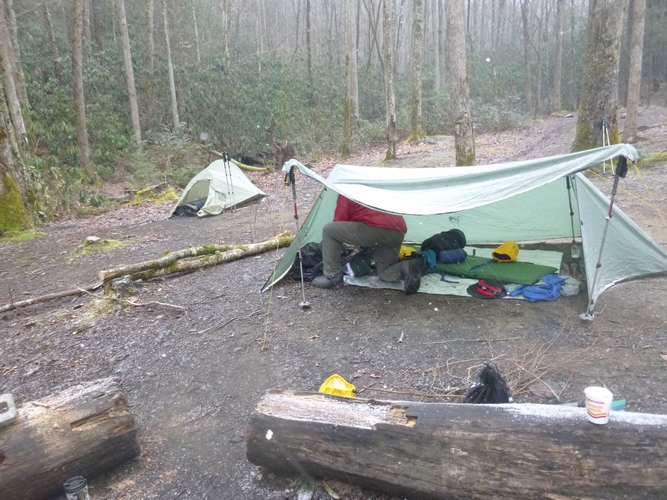 Rob Cameron is Secretary of the Board of Southern Forest Watch. That is Rob in his lair. We were assembled for the primary purpose of paying the backcountry fee which was enacted on Wednesday, so we could launch or lawsuit on February 25.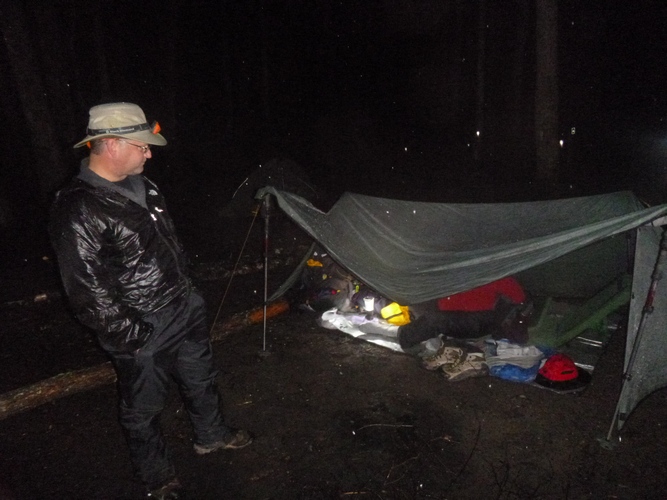 As the night wore on, Gregg Bostick became interested in joining Rob in his tent. Boz was thinking that with the snow and all, it may be kind of warm in there. That tent was definitely looking inviting to Boz, treasurer of the Southern Forest Watch.
In our charter, Myers wrote language to include holding board meetings around a crackling campfire. We were more than happy to oblige.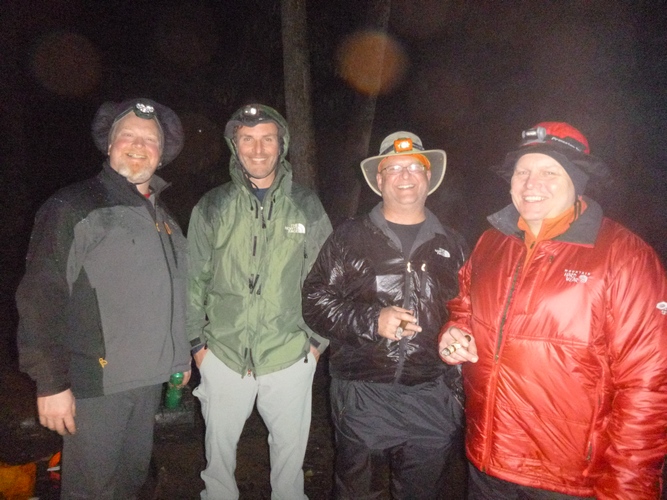 This is a quorum. We missed Frank, Jim and Adam and of course, Myers. Myers sounds like he has the bubonic plague but we are not laughing at that. What they are laughing at is the shellacking Ditmanson and his cronies are going to receive at our hands in one week when we launch a suit against the fee.
Take a good look here folks. This may be the only time you ever see this. It is a copy of me, in my designated campsite, with my backcountry camping permit for which I paid $4. It was required of me to be a plaintiff in the suit. It was the hardest yet best money I have ever spent.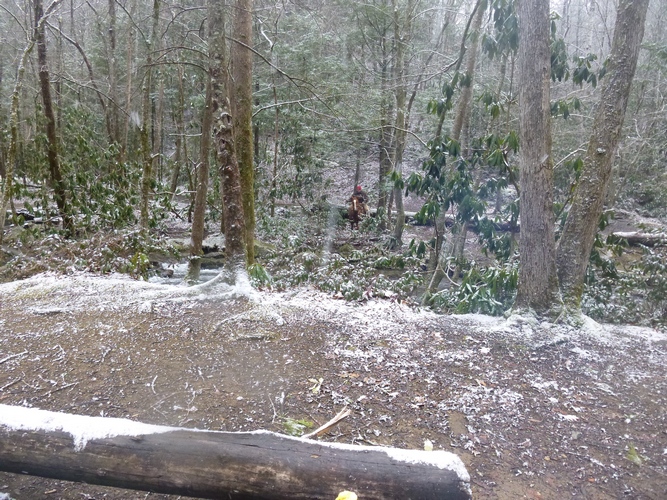 Ironically, this guy doesn't have to pay a fee whatsoever. Including when he walked his horse right over to President Dumplin's tent and dropped a big pile. This guy then proceeded to take his horse right back over to the trail, after waltzing through our campsite and turning up mud like a disking machine, and shortcut the trail. Shortcutting a trail erodes the trail. I suppose he didn't want to take the extra time for his horse to walk those extra 10 paces to stay on the maintained trail. If I thought that our fee would help pay for this damage, it would be a little easier to take. However, NONE of the fee will go for that.
If you want a good overview of our fight, here is a recent article.
Smokies enacts $4 fee amid tangle of politics, history, criticism | Carolina Public Press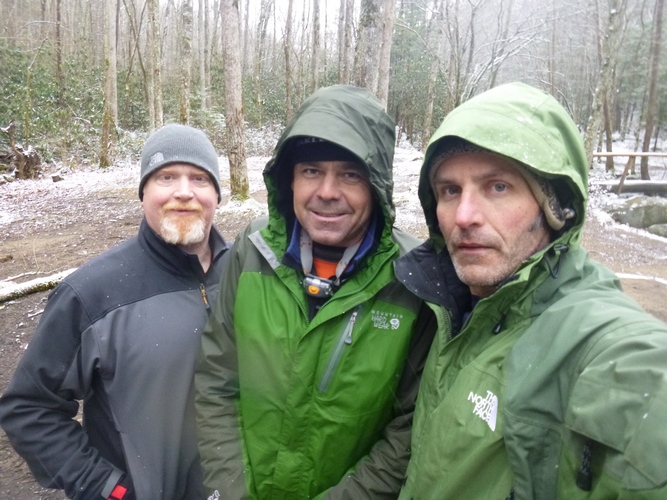 Our passion for the Smokies is rooted in a heritage. All three of us are native Tennesseans. At some point, our forbears crossed these mountains to establish their families in this great state. As the article above points out, 1200 families were displaced to create this common ground. Common ground that Ditmanson thinks we should pay to use. We need your support. On Thursday night at 7 pm, we are defending our resolution, sponsored by Blount County Commissioner Tab Burhkalter, to condemn and repeal the backcountry fee. The park service will probably be there. They are very unhappy with this resolution. Come join the SFW as we present our case on second reading of the resolution. Also, consider donating to our legal fund. You may do so here. www.southernforestwatch.org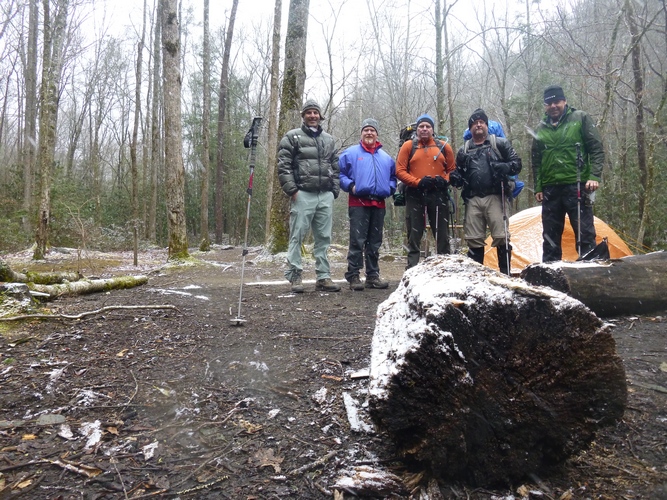 We had snow, we had fun, we had seasons in the sun. No one knows what the future will hold but this group pictured here is the tip of an iceberg of folks who have dedicated thousands of hours to expose the lies driving the backcountry tax. Soon it will be in the hands of the court. We have kicked their butts in the court of public opinion, now Myers will get to work his magic in the Federal system. It costs money and time. It isn't about 4$, it is about everything that is detestable in our government. Show up Thursday night at 7 pm at room 430 in the Blount County Courthouse.