Pecks Corner via Bradley Fork 2/27/16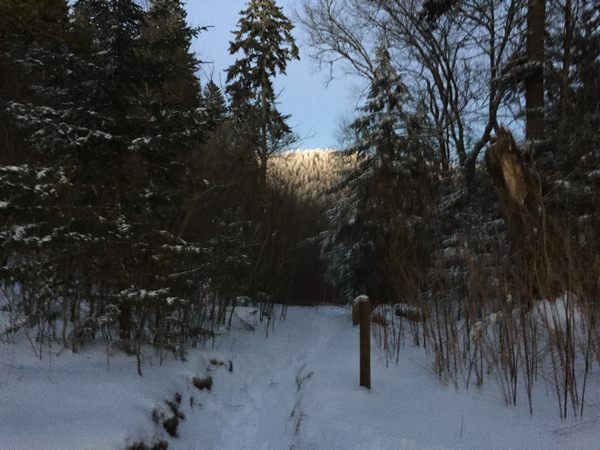 photo courtesy Myers Morton
Winter wonderland, I reckon. We made the ascent in 4.5 hours and figured it to be 10 miles with over 3500 feet of elevation gain.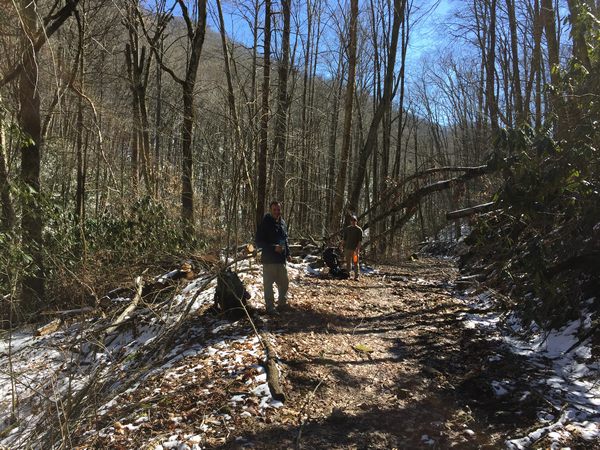 Flasher made the sojourn along with yours truly and Myers who took this shot as well.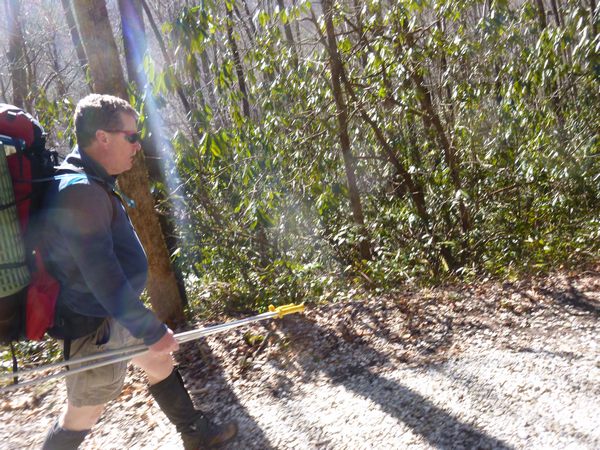 He is doing some sunshine therapy.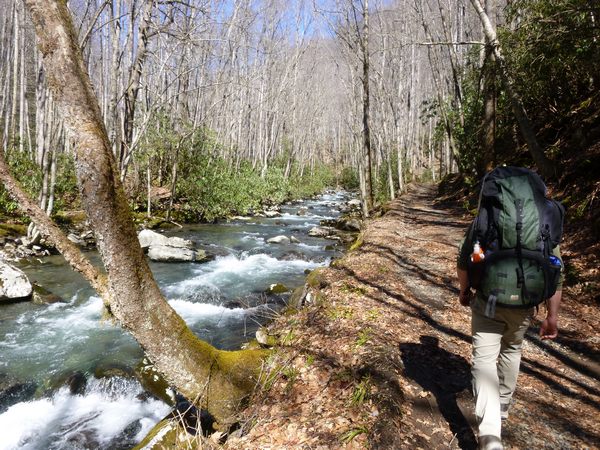 With Bradley fork to follow, these back to back gorgeous days were clearing cobwebs from everyone's heads.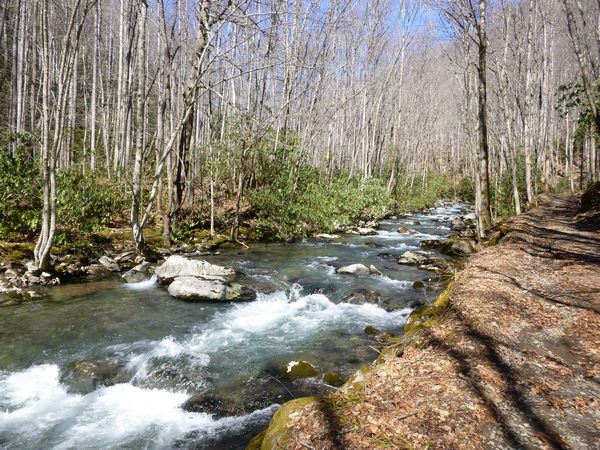 Soon I was at the junction with two miles remaining.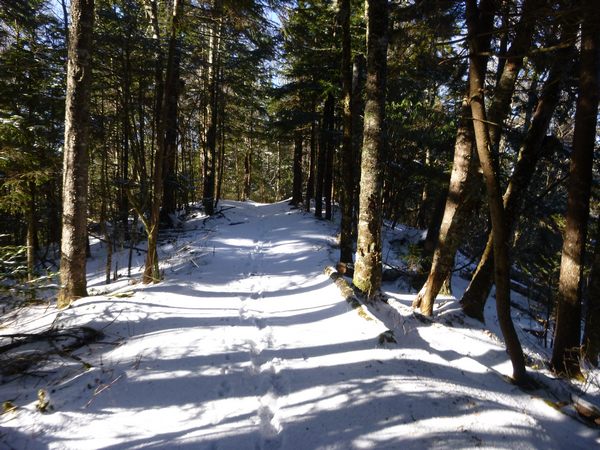 A carpet of snow covered the pine needles and but one set of prints. To whom did they belong? A fellow named Andy Drinnon who happened to be a friend of Ab's. He was our only company in the shelter save for....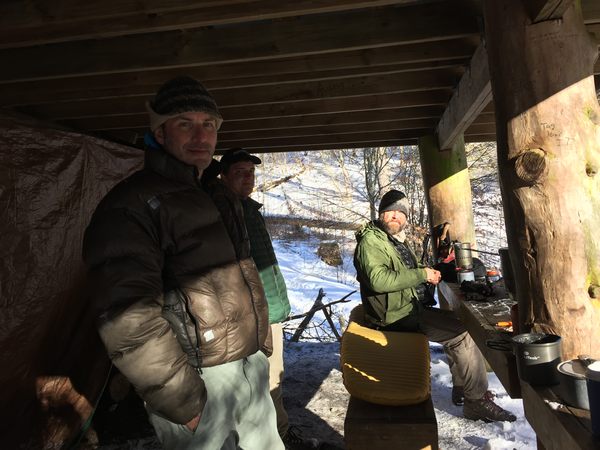 Slapnuts and Backcountry George. Asher was not far behind. Slap was going to stay at Kephart on Friday but the road was frozen closed and he had to wait to come out the AT on Saturday.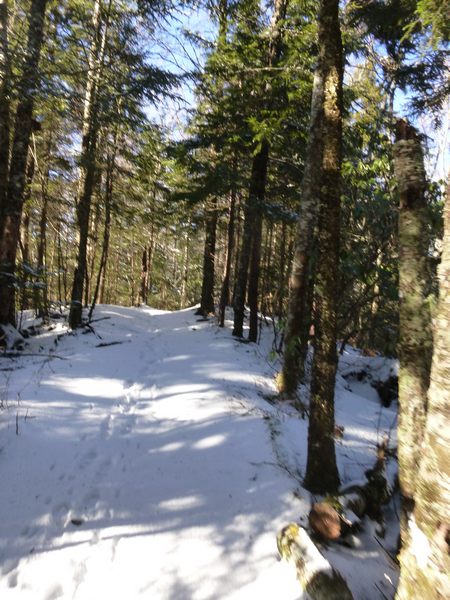 They said the AT was snowy. I expected it would have been a bobsled run.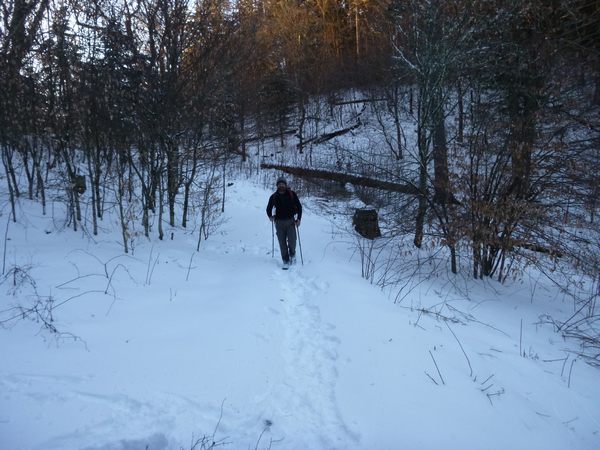 So Slap and BC rode the spine.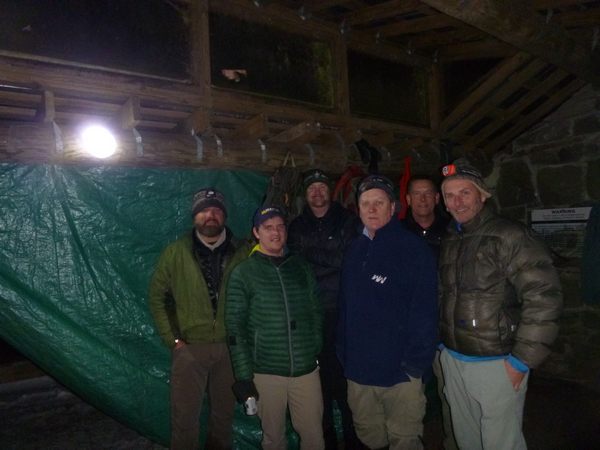 We had a grand time in some cold temps. My water satchel froze outside but a -40 bag kept the 20s at bay.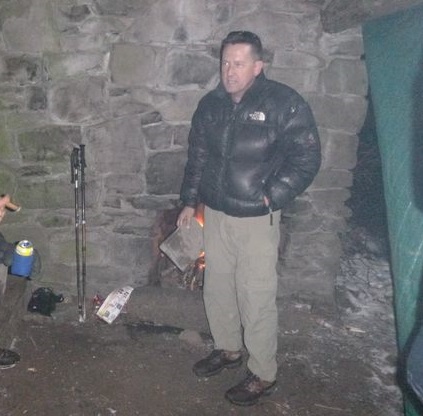 That's backcountry George. At least that's what AJ renamed him.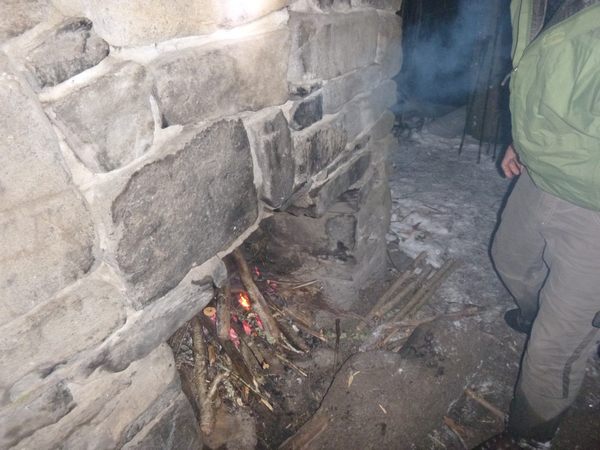 You know how those shelter fires are. Lots of work for little reward. Morale fires, we call them. It was chilly and a couple of boots froze.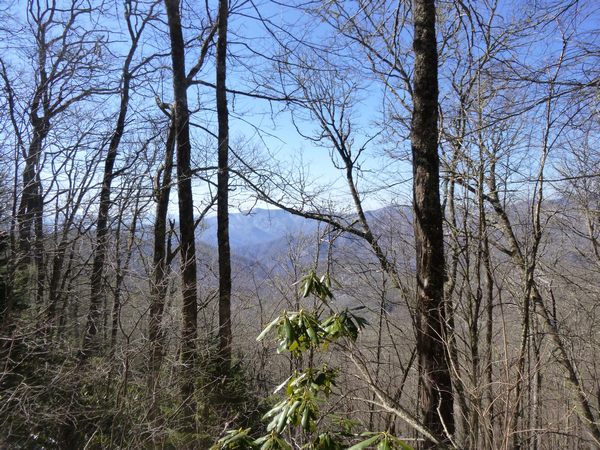 Sunday dawned with even greater weather for the descent. By now Slap and George decided to accompany us and catch a ride back up to the dome.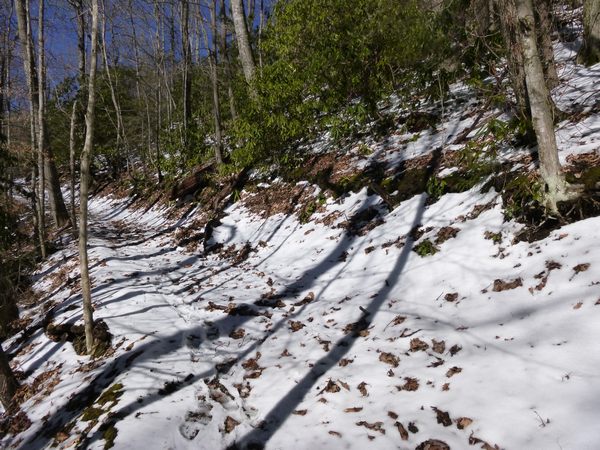 We started dropping out of the snowline.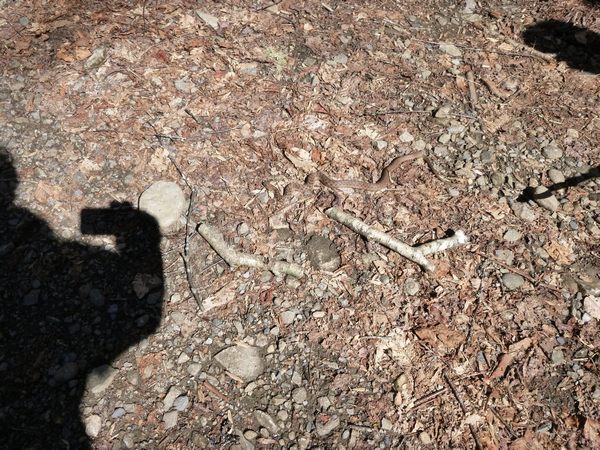 Yeah. I almost stepped on a snake. Out of snow and into a snake. My record of seeing snakes in winter is intact. I suppose he was like us, sneaking out from his den to enjoy the warming sun.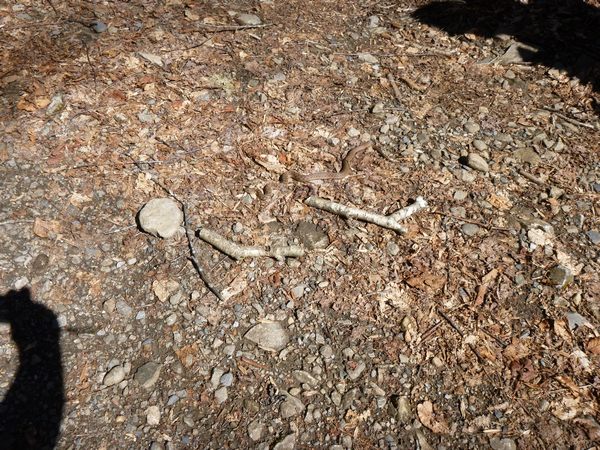 We crammed into the slowzuki and it performed admirably.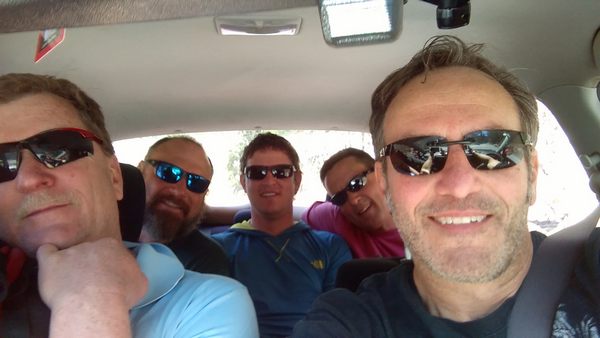 Happy as clams in a sardine can.
Outstanding Smokies epic. Great call, Slap. Fantastic time. 20 miles in 24 hours with 7 grand of ascent/descent. Superb training.
My book will be released within the next week. Here is a link to the site where you can follow or use my twitter feed for instantaneous leads.