PROTEST AT THE SUGARLANDS APRIL 21, 2012
Please make plans to attend our rally at the Sugarlands headquarters in the Great Smoky Mountains National Park on April 21 FROM 10 TO 3. We plan to set up tables and inform the public of this proposed backcountry tax. We will have a drawing for a giveaway of Jim Casada's book, Fly Fishing in the Great Smoky Mountains National Park. There will also be a fly fishing table and backpacking demonstration in addition to music.
In light of recent events, it is more critical than ever to let Smokies management see that we are serious about stopping this outrage. Just this past week alone, the Southern Forest Watch received documents via a Freedom of Information Act Request wherein our park Superintendent clearly states that he met with all the Congressional/Senate representatives in February and they assured him there was little, if any opposition to this fee. Pay attention to the second paragraph, in particular.
(publication of this document was discussed with my attorney who indicated that since this email was part of a freedom of information act request it is, by nature, understood that these documents would be shared with the general public)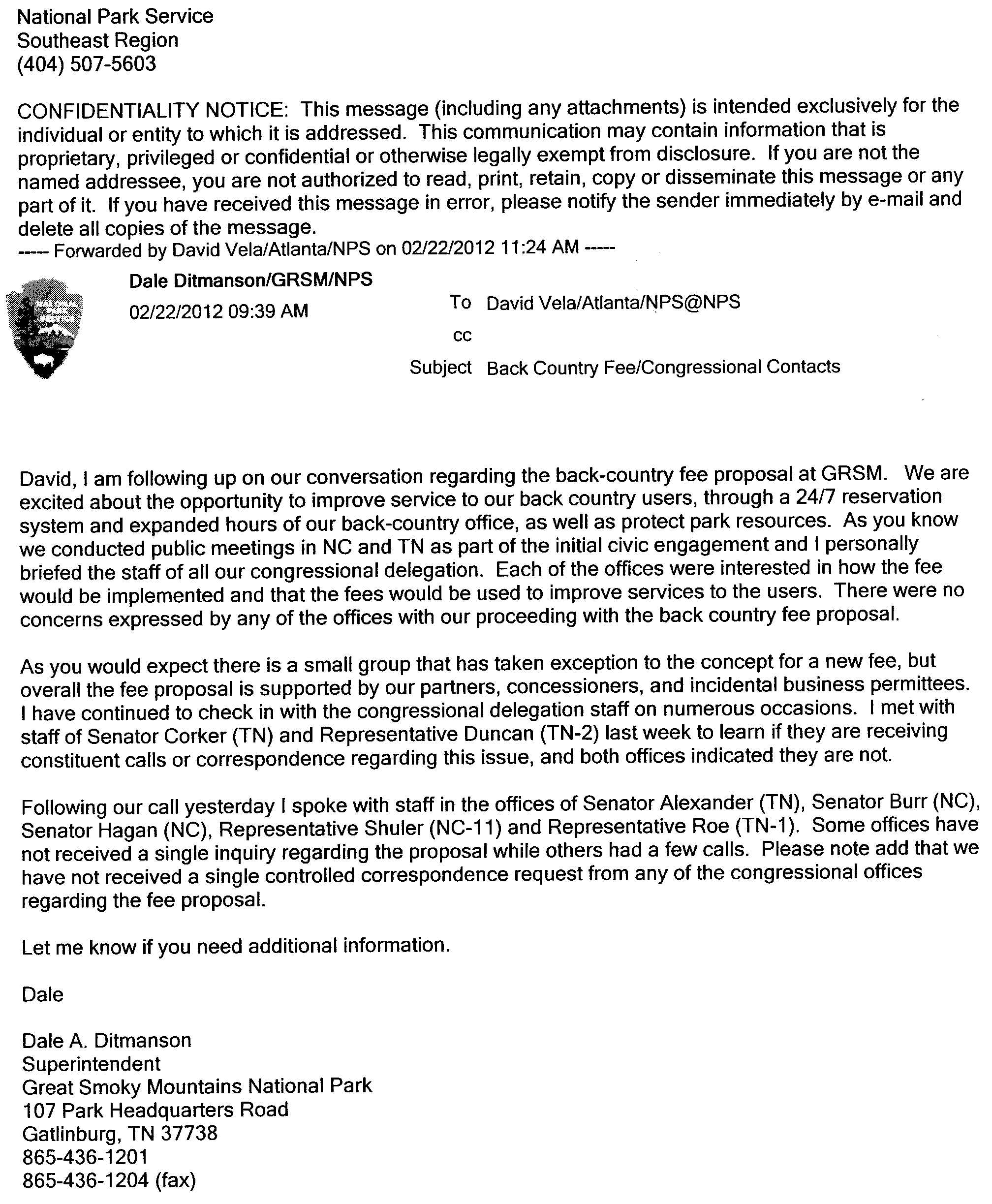 Bring the family, friends, dog and say hello to fellow fee fighters. We welcome and need your participation that Saturday. Want to see why this is so important? Just look at a brief chronology of misleading and outright manipulation found HERE