A Protest, A Backpack and a Hatchet Attack. 4/21/12
Does that sound like the start of a novel to you? I think so. But let's start at the beginning. It was the weekend of our scheduled demonstration at the Sugarlands which went off beautifully. Here is a link to some pictures of that event.
We were there from 9 am until 3 pm and the weather held off. Since it coincided with a music festival inside the main visitor center, we had access to hundreds of passers by who were totally in agreement with our plight. These were people who really don't backpack but understand the federal government and see this for what it is, a fee grab. I thoroughly enjoyed my time with fellow FEE FIGHTERS and members of the Southern Forest Watch alliance. Shown here are Seth O'Shields, Adam Beal and David Lee. We drew for an autographed copy of Jim's book and, despite putting my name in the hat 16 times, someone from Michigan was chosen. Many thanks to all who participated and donated their saturday for a good cause.
Immediately following we headed to the backcountry for a short in to our namesake, Kephart shelter. It was the perfect solution since I was very tired and folks needed some miles in varying directions. Slapnuts did 12 the morning before he got to the sugarlands and J Mike dropped down off Sweat Heifer. Next day, David Lee, shown conversing with me headed back up to the Gap. Will and slap headed over to do Noland Creek or some such thing.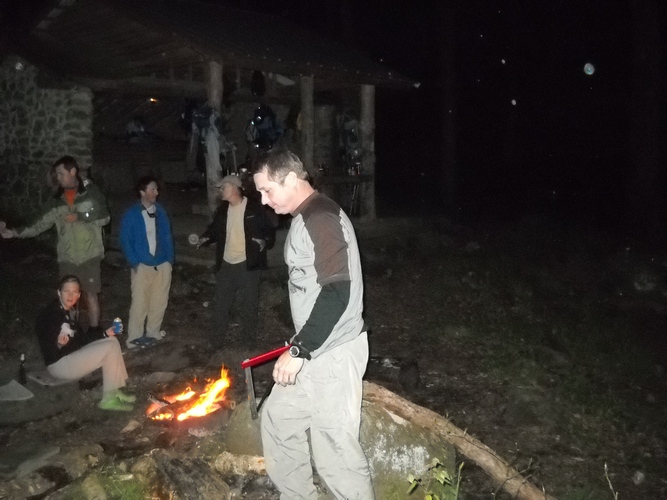 Bill removes the saw because Sally Dumplin got out of hand.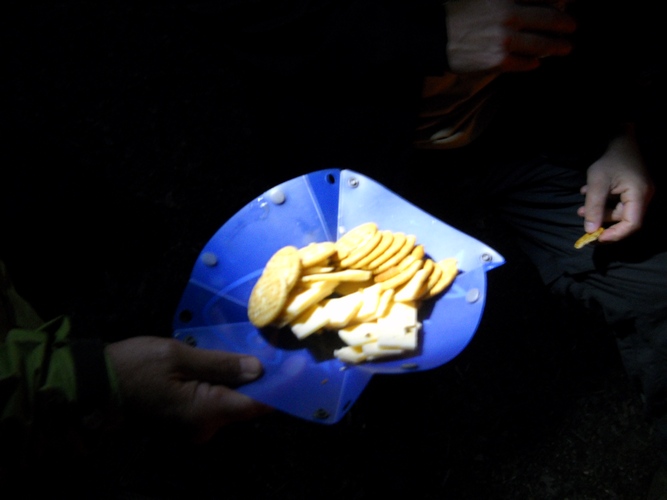 He must've been hopped up on the habanero cheese board Jerky Mike produced.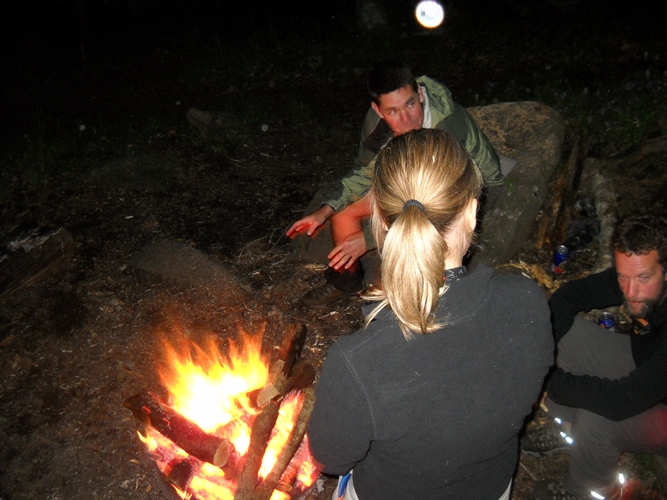 As the evening progressed, Will Howe was halfway into his diatribe about the geographical distributions of bovine encephalopathy and subsequent neurological manifestations in beef cattle when, someone said a discouraging word.
That prompted Jerky Mike to threaten said individual with random hatchetry.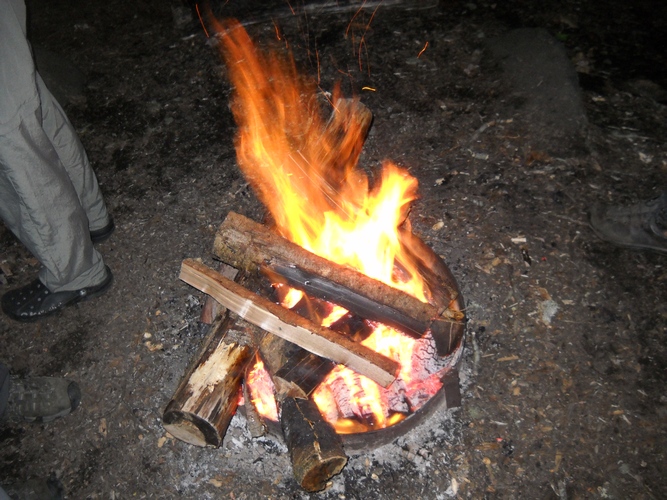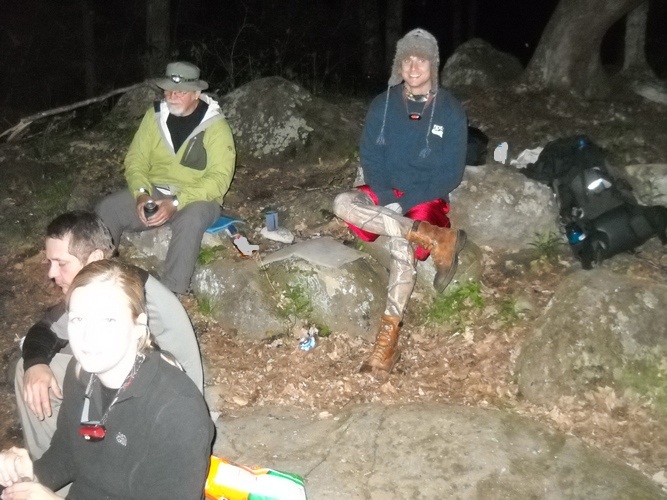 I don't know who the heck that guy is but he heard that Jon Chambers would be present to conduct a seminar on communism.
Anyway, Jerky Mike was tommyhawking that sucker when all of a sudden, Sally Dumplin flies into a rage, grabs said hatchet from his hand and attacks me out of the blue, cutting my britches and darn near severing a femoral artery.
The hatchet, now referred to as evidence, was sharp because it was MINE! Guess I didn't need those britches or that thigh anymore. He said something about manscaping but I was in full self defense mode, holding a tourniquet to the gashing wound. I am now short one pair of hiking britches, one femoral artery and about a thimble full of blood.
It was decided that we would let the incident pass and that Dave would heretofore be banned from any sharp objects after dark around a campfire. PERMANANTLY!
I will also not be taking those pants anymore, I was just informed that they are being held in evidence at the Dumplin Valley crime museum next to certain items from Ethel's house.