Pine Mountain to Rabbit Creek 2/11/12

The awesome power of nature is splendid. Like a steamroller the tornado that rolled into the Beard Cane area rumbled up this hillside. You are actually looking at 4 photographs stitched together and about one half mile of trail. Brother Grady can be seen at the right of this picture about a sixth of the way to the left. Click HERE for a larger resolution that you can zoom.
It has been almost one year since this devastation was wrought upon the Abram's Creek drainage. We have witnessed the destruction over at Little bottoms.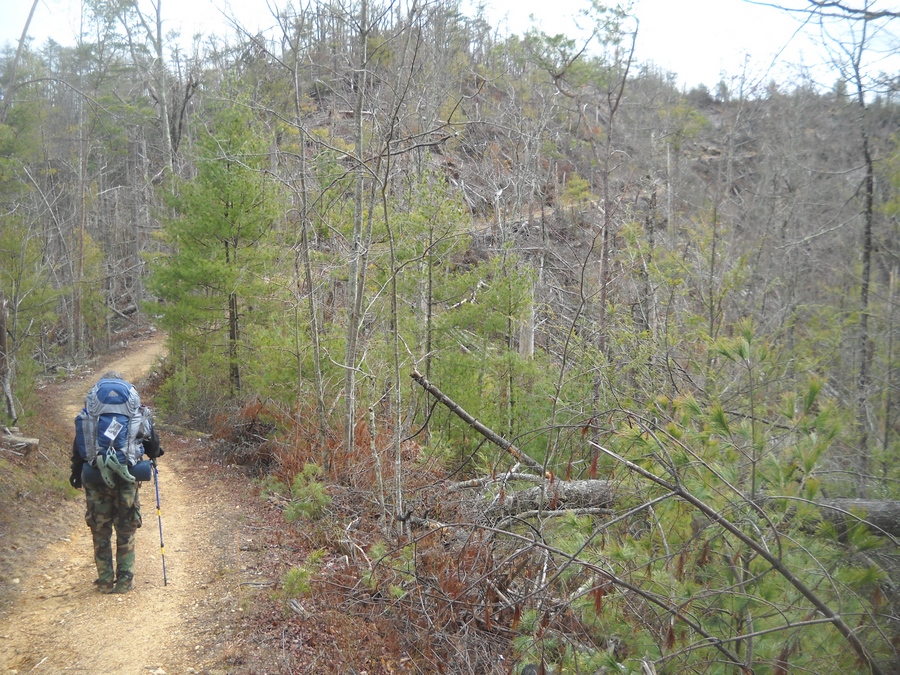 Here, Grady enters the nuclear fallout zone at the far left end of the panorama above.
Of course, down below, the false spring caused jonquils to prematurely bloom. We tend to do that.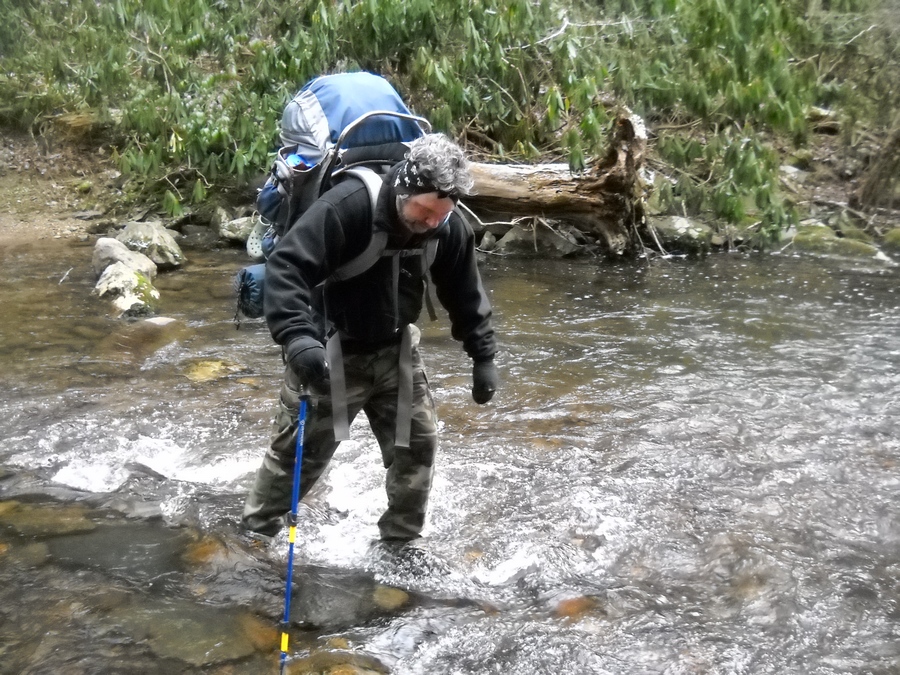 There's always this crossing with which to deal at Rabbit Creek. This is as close as Grady got to a cold driving rain, though. He did sing
Beatles tunes all through the evening, for some strange reason.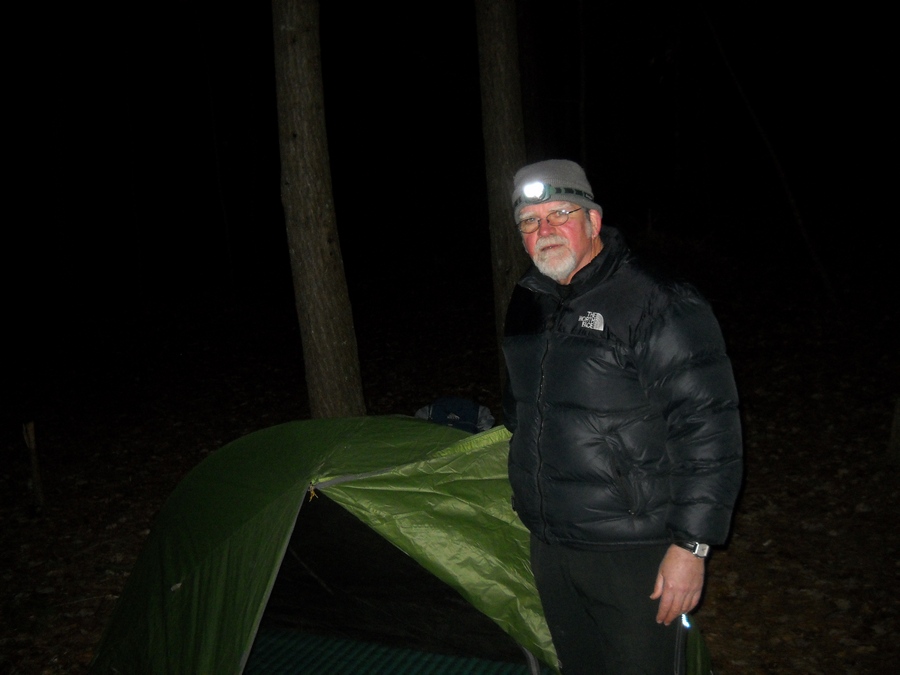 And a winter hike just wouldn't be right without our own Jerky Mike. Mike is seen here displaying his brand new neo air insulated super double triple walled for his pleasure air mat. He must really love that mat. I mean really loves it. He sleeps awfully late in camp these days.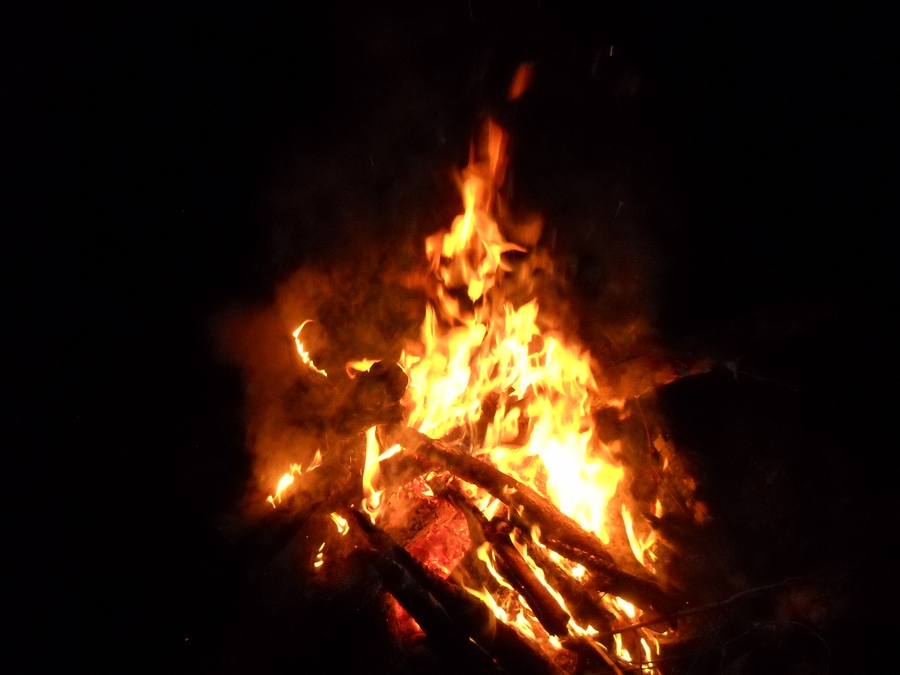 I'm going to guess we got down into the 12 to 14 degree range at the coldest. Water bottles froze solid but no Highlanders were injured in the hiking of this trip. As a matter of fact, we had the trail and campsite to ourselves. Big surprise there, huh?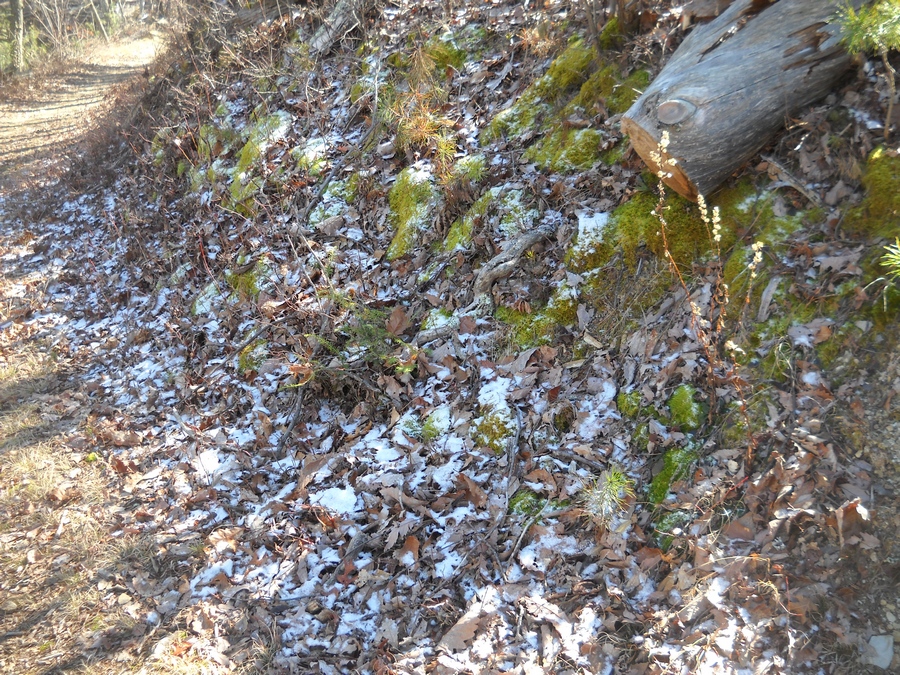 Our only snow was in the shade, we weren't quite high enough for that.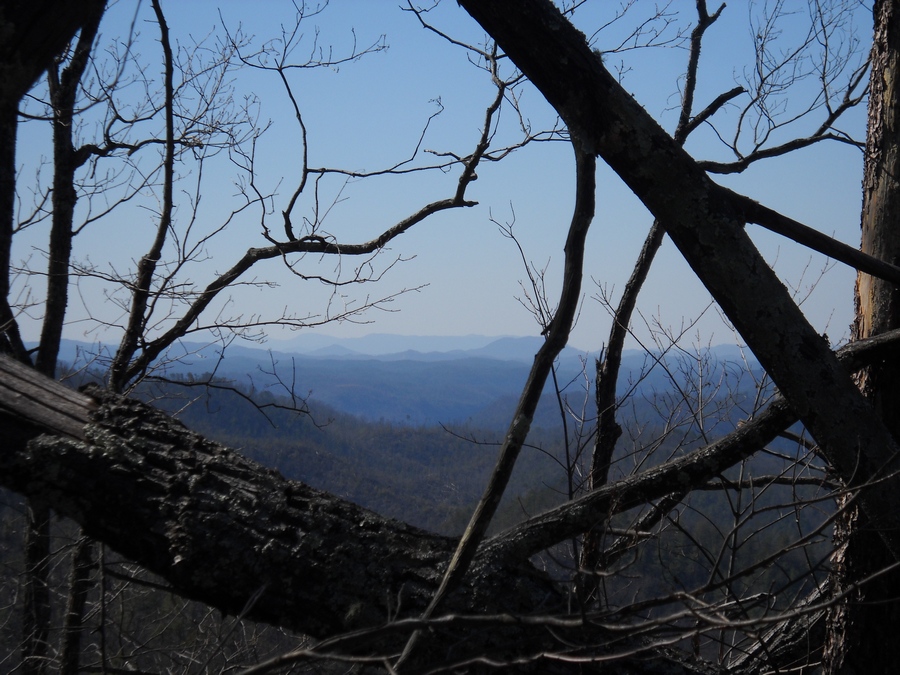 Does anyone know what mountain that flat hump to the right is? It is from the top of pine mountain looking over towards Citico area.
We made a little side trip over to cs 16. 16 has always been rather unappealing to me. The water source is questionable and there arent' many flat spots. There used to be a shelter here many years ago, only the footers remain.
So in summary, we had a wonderful, small group at cs 15. It was nice to have a fire and enough room to move about it freely. It was a cozy affair with some good buddies. What else could a fellow want?
Update on FEEasco? Well, THIS sums it up for me. Ditz's foregone conclusion is finally exposed.