Russell Field Shelter ensconced in snow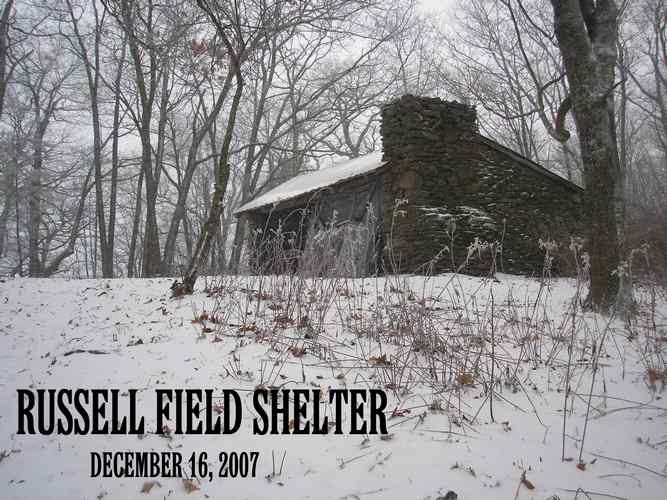 Sally Dumplin wanted a snow hike, well, he gets it.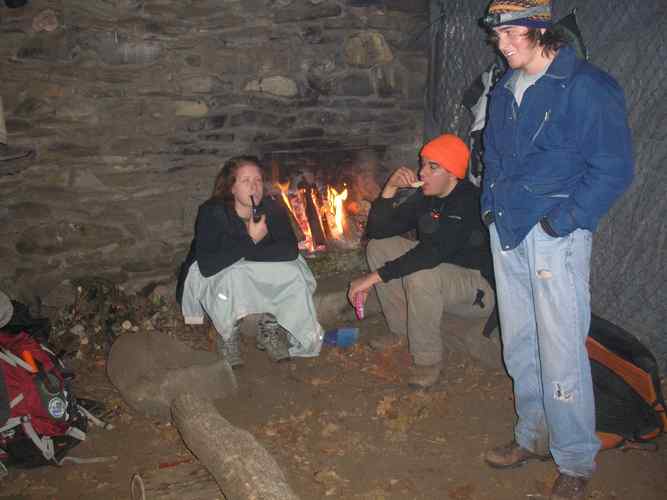 Our shelter friends were like Hobbits. They had to smoke on it.
Jerky Mike discusses Highlander etiquette to our new friends. Little did we know the surprise that awaited us.
We were corrected by Andy. Last name? You guessed it. Highlander. We are not making this up. I have never met anyone with that name in my life. He really is Andy Highlander. Jerky Mike checked his wallet and liberated some unnecessary paper in the process. I'd say that guy gets special treatment in the initiation process if he is so inclined. Nice to meet you Mr. Andy. We make good on our promises. Hope to see back out on the trail soon.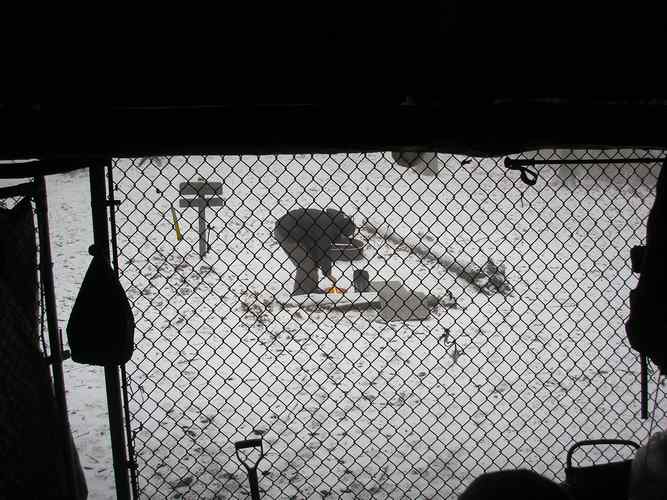 This one we call Cocoa. It was feeding time at the zoo and he came out for vittles before being prodded back into his cage.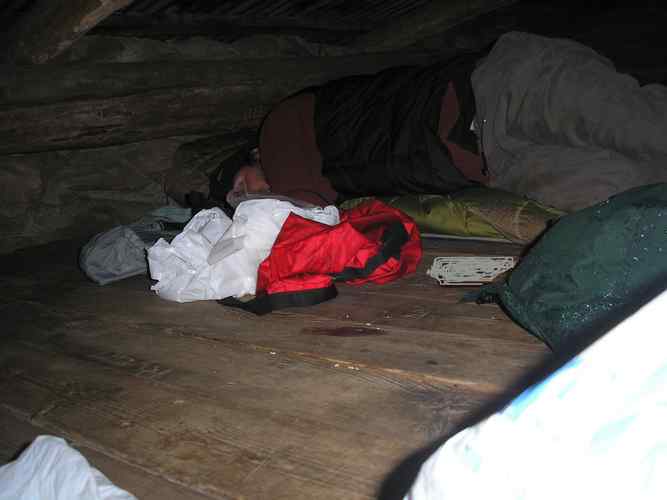 Here he is sleeping in the lair after the feeding.
Monsieur Dave says, "Oui, Oui, Mon Ami, I like that funny animal you Americans call Gradeeeeee!
We were treated to a pyrotechnic display compliments of Norfolk Southern Railroad. Apparently there was a train coming up behind us, that's what Jerky Mike said. (I think he meant "rain")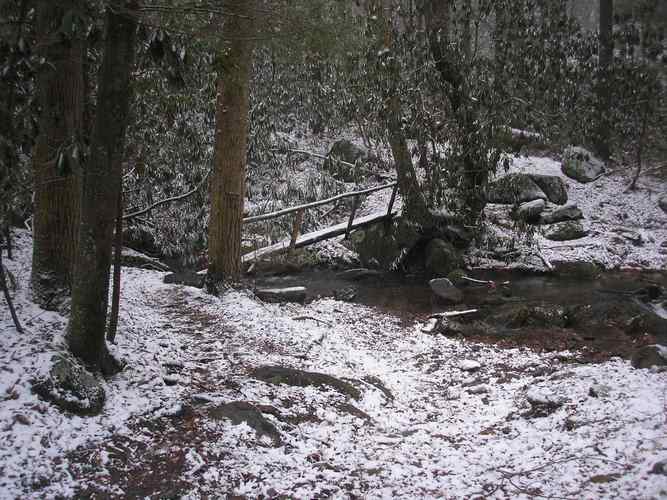 I don't see them crossing these bridges, though.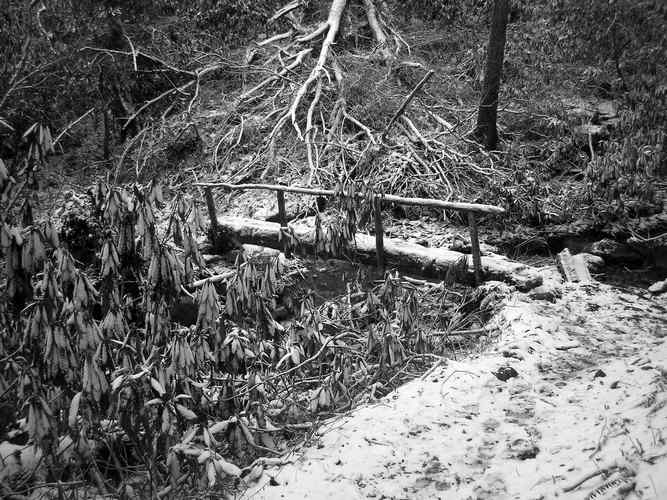 Again, Team Extreme forges onward to plow back down to civilization and double digit temperatures. Ricky Bobby declined to take advantage of his opportunity to make a night hike over to Spence Field to look for ghosts. This morning, he sort of looked like one himself.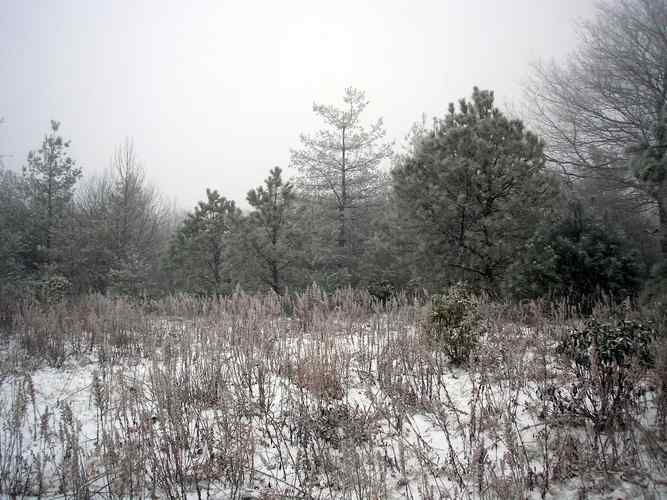 This is the actual Russell Field. In 2000, we encountered a den of Rattlesnakes on this spot. Don't think we need to worry about them now.
I don't have any "before" pictures because I night hiked in the rain and fog like Gobbie. Not my best decision, considering I had all but decided to skip because of not feeling well. It was good to be there, it wasn't so good getting there. Oh well!
Trail Stats: Anthony Creek to Russell Field Trail: 5 miles, return, same route plus snow. Danged good stuff. (Oh, yea, Grady and Ricky Bobby done seen em a bear!)