Spivey Gap to Carvers Gap on the Appalachian Trail with Grady
June 10-16, 2010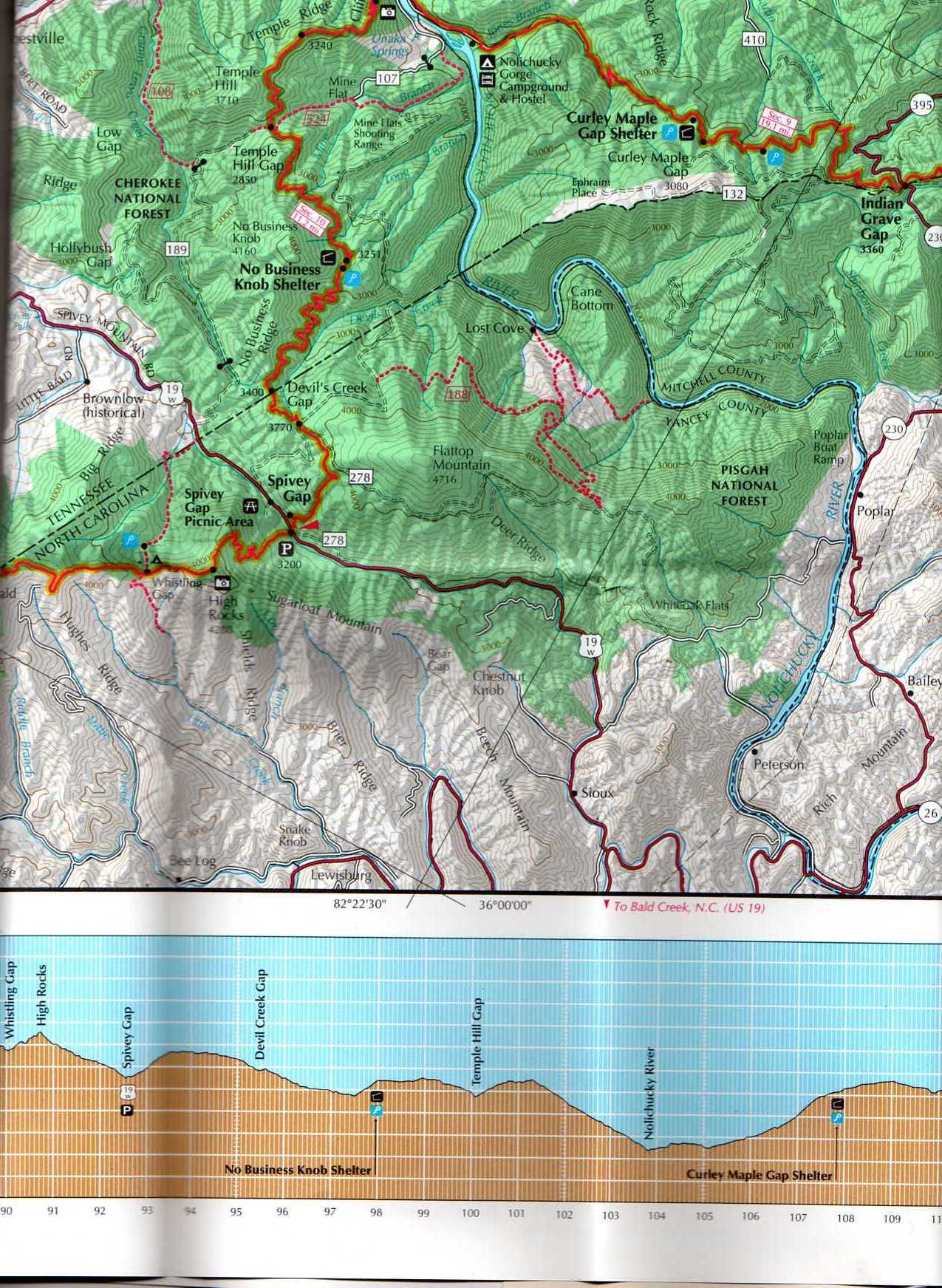 This is the map of our first two days of the walk we took out of Erwin. (begin at Spivey Gap)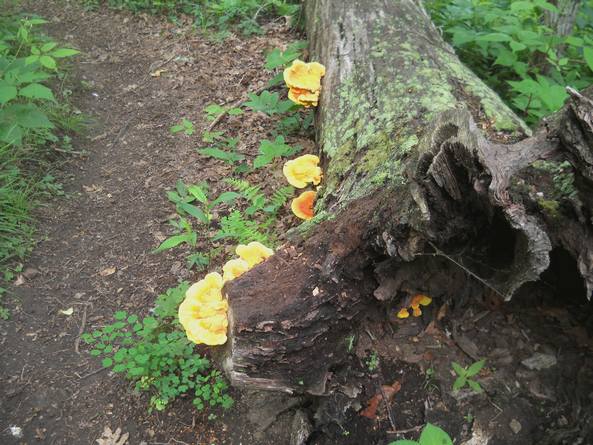 We began at Spivey Gap out of Erwin and could not have done so without the assistance of our shuttle man, Dennis Hundt. Thanks Dennis for all your help. This is from our start point out of Spivey Gap.
Our first night was near No Business Knob shelter. I had no business being in that little crap hole, we did the tent camp thing.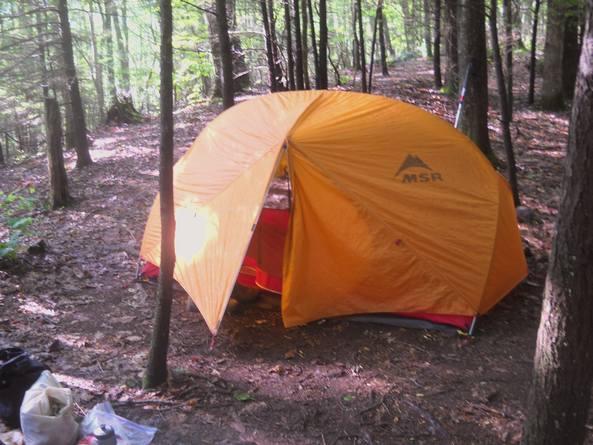 It was a very nice spot for tent camping.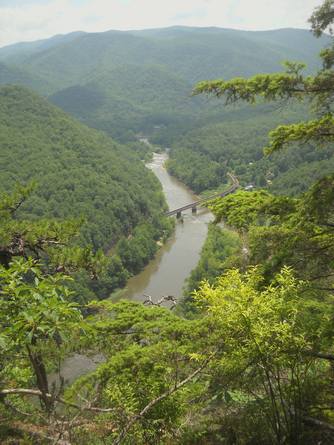 The next morning we departed on our descent to the Nolichucky river. We didn't see a soul as we dropped from 3500 ft down to 1700 feet at the river.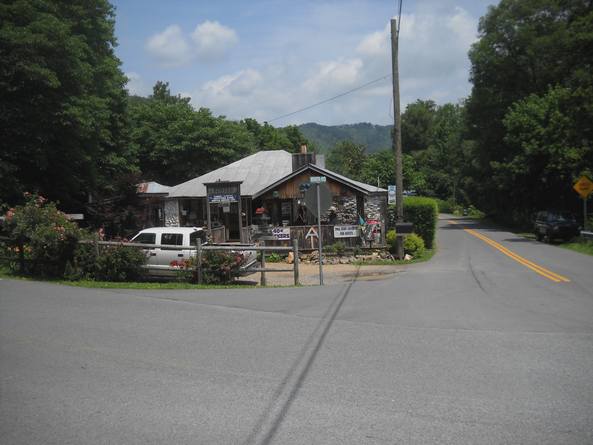 Uncle Johnny's is a landmark in Erwin along the river and a revered hostel for AT thru hikers. He has the most incredible selection of A.T. gear you could imagine. He runs shuttles, orders pizza, does laundry runs, sells Enertia foods, the whole nine yards. We didn't spend too much time here, our focus after 6 miles in the heat was a swim in the Nolichucky.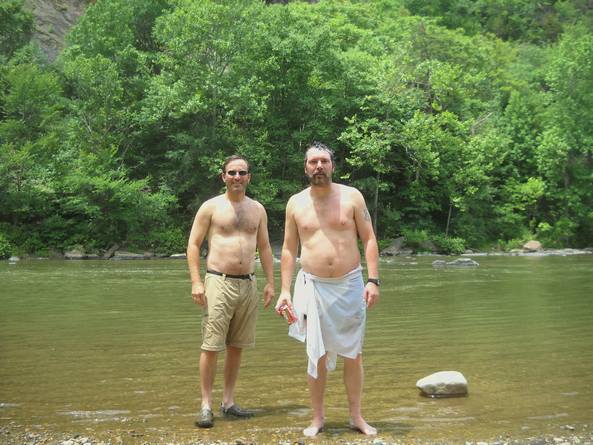 And refreshing it was.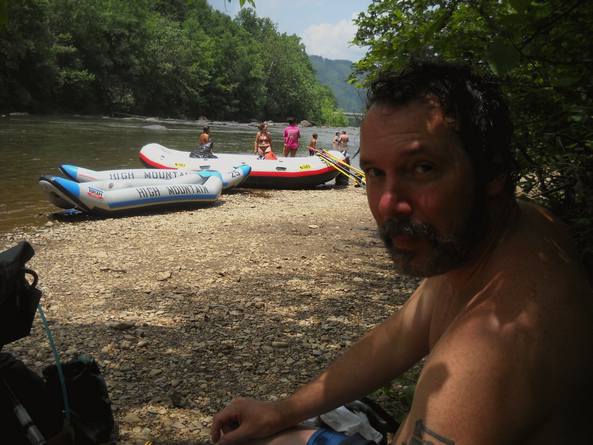 For some reason, Grady wanted to linger at the riverside.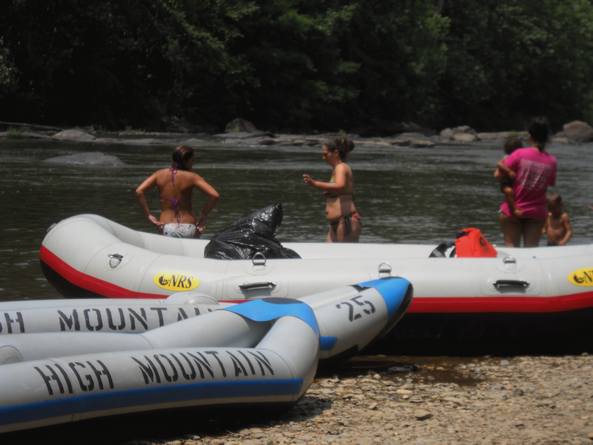 Yep, I just couldn't figure out why Grady didn't want to keep on moving.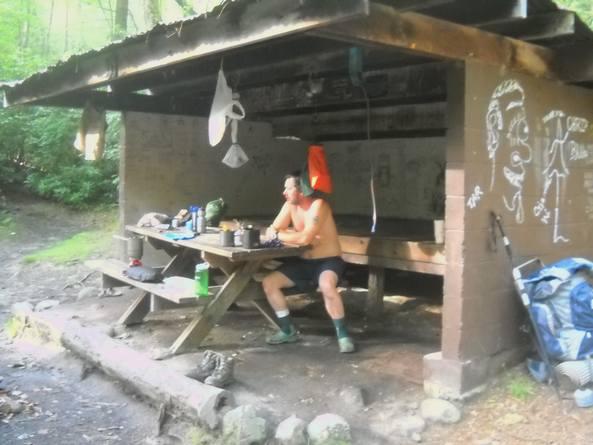 Our ascent back up to Curley Maple Gap shelter was four miles which recaptured all of the elevation we lost that morning. It was hot and the climb was a series of switchbacks that lead us to this shelter. Again, you can see why we chose to stay in the tent away from that.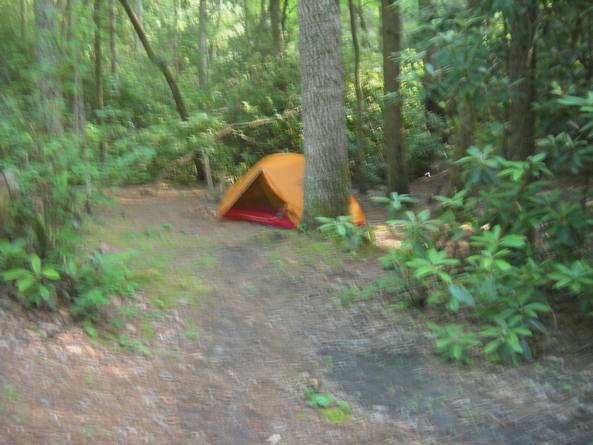 A lot of interesting graffiti, though.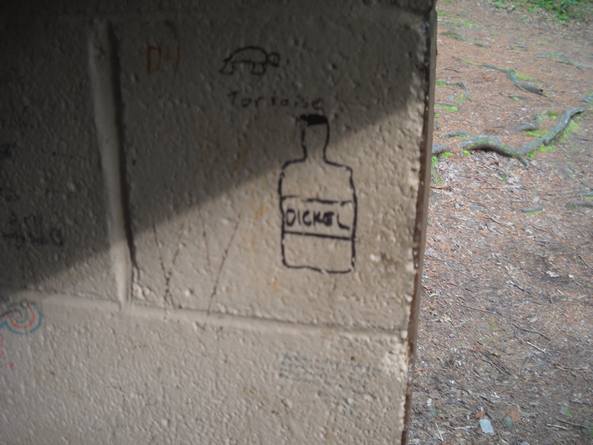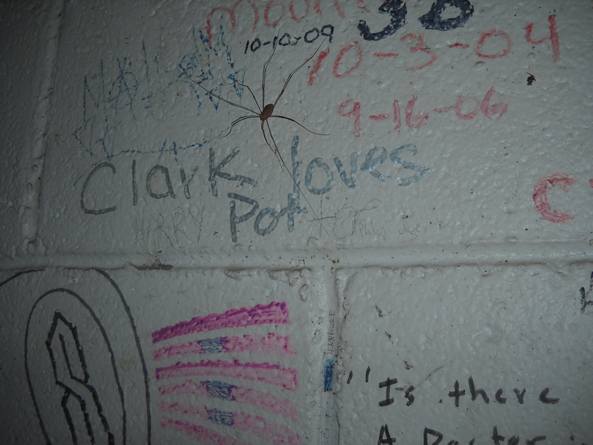 Although it wasn't the prettiest place we camped, I had the most relaxing sleep of the trip there, likely because we had it all to ourselves. By the end of day two, we had hiked about 11 miles with some good elevation changes. We were getting our sea legs and had some miles to do the next day. Again, we had the trail to ourselves. The weather was fickle. It rained most of the way up to No Business Knob. Why is it called No Business? Because the guy who bushwhacked up in the cold decided he had no business being there, apparently. Friday was hot and made for a good dip in the Nolichucky. Our ascent was a great workout and my pack was way too heavy. I packed too much frivolous food and was coming in at 40 lbs. On top of that, we had to tote our water as there were few springs between shelters, so we had to plan on 11 miles of water. Still, things are smoking along and Grady isn't stinking too badly as yet. (That was about to change)
the next segment of Grady and John's grand Appalachian Trail adventure is Here.