Super Moon and the Midnight Coon Hunter May 5-6 2012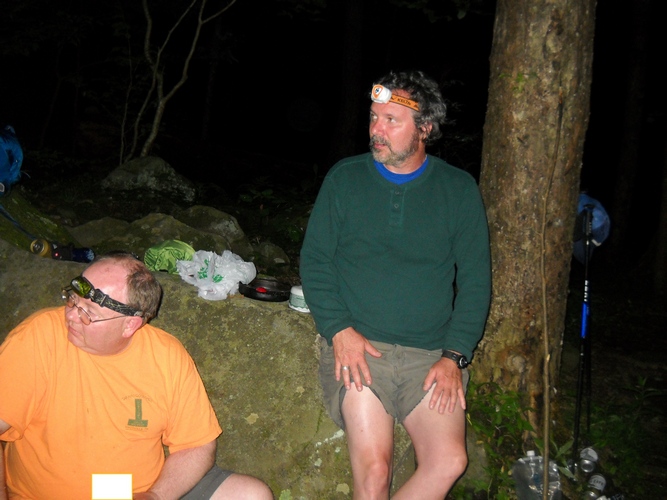 It was the annual birthday celebration of the super coon hunter, Dr. Skidmore to the left. In his honor, we barked at the Super Moon with the Super Coon Hunter.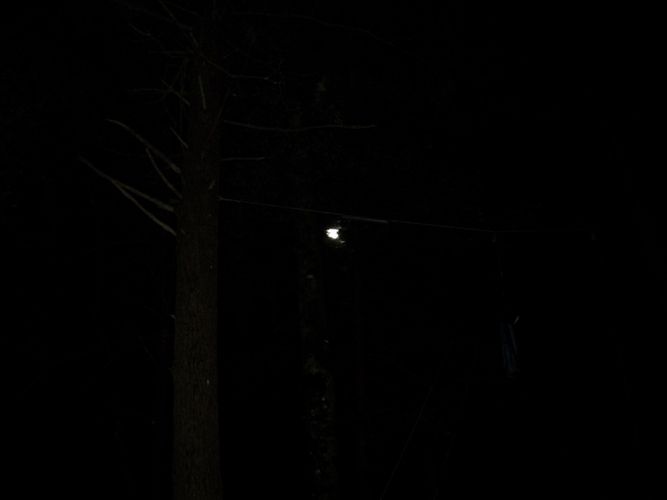 It may not have appeared so super to you, but to us Highlander ilk, it was enough to put hair on your back.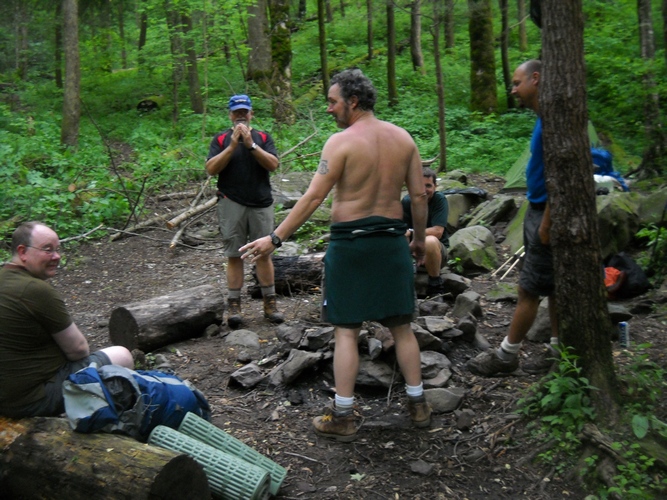 ..and make you break into a village people medly. Jerky Mike prays the super moon passes soon.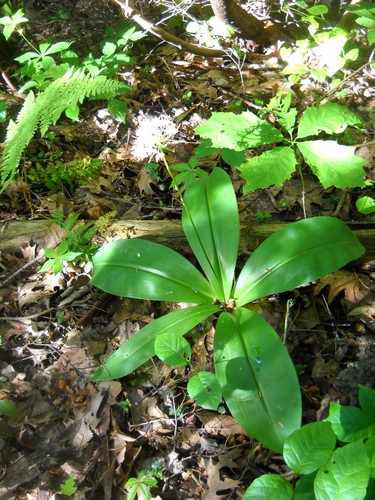 This is a fairly rare Clinton's Lily.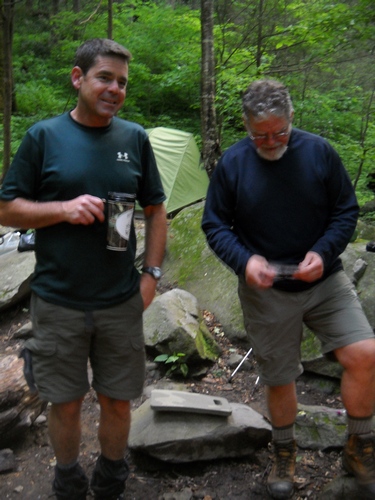 There are things I look forward to more than others on our weekly outings. The breaking out of Jerky is at the top of my list.
Wildlife encounters are another.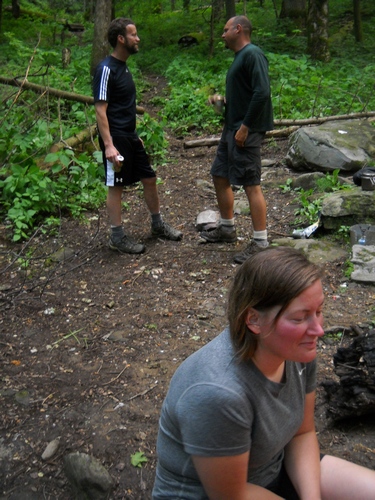 Jenny, Will and Slapnuts arrving is always an added bonus.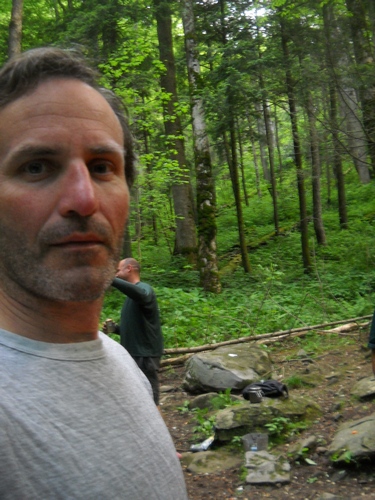 Gratuitous self photos included.
Mike is happy with the new route into Gabe's mountain. Coming in from Henswallow falls is a great trail. I came up from Maddron Bald. Thank goodness my car wasn't broken into. One of our predecessors wasn't so lucky. That spot is famous for car clouting and has been for decades. Some guy had his window broken and items removed. Be aware when parking at Maddron Bald.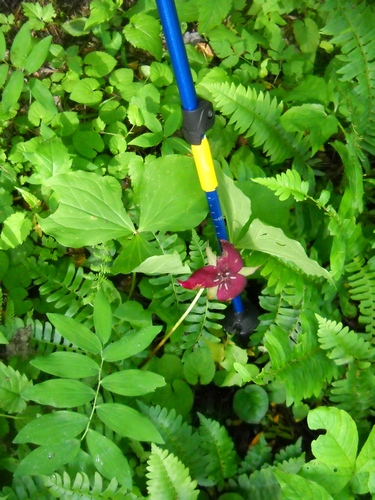 This is a Vasey's Trillium.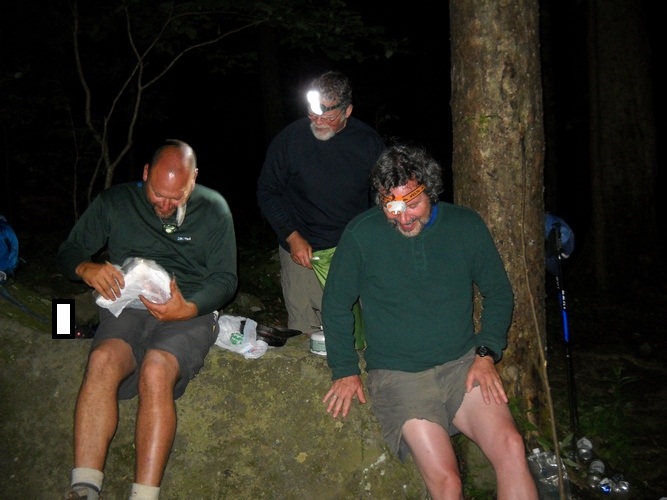 Slapnuts brought the meat. Tons of pork products for the Super Moon Fire.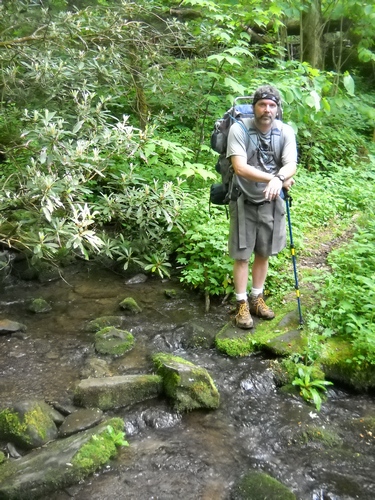 Whenever I return to my car after a beautiful rainless evening in the Smokies with my friends and the windows aren't busted out, is a success. I will rate this trip as A Plus one.
A little update on the summer plan. Many of you know that I will not be taking any expeditionary endeavors to the big mountains this summer. The reasons for that include the fact that I am still battling Blue Cross over payment for the frostbite treatment to the tune of 17 grand. Secondly, my compadre, Brian aka Bugsy, is getting married so his summer is shot. We have a plan to finish the Appalachian Trail in Tennessee for a 50 mile trip ending in Damascus Va towards the end of this month so Grady, Slap, Will and I are looking forward to that jaunt. It will be nice to have a summer at home after several years of mountain trips across the globe and that will enable us to plan for the next big expedition to the Himalaya next year, Lord willing.