January 12-13, 2008. A Classic adventure of Highlander merit.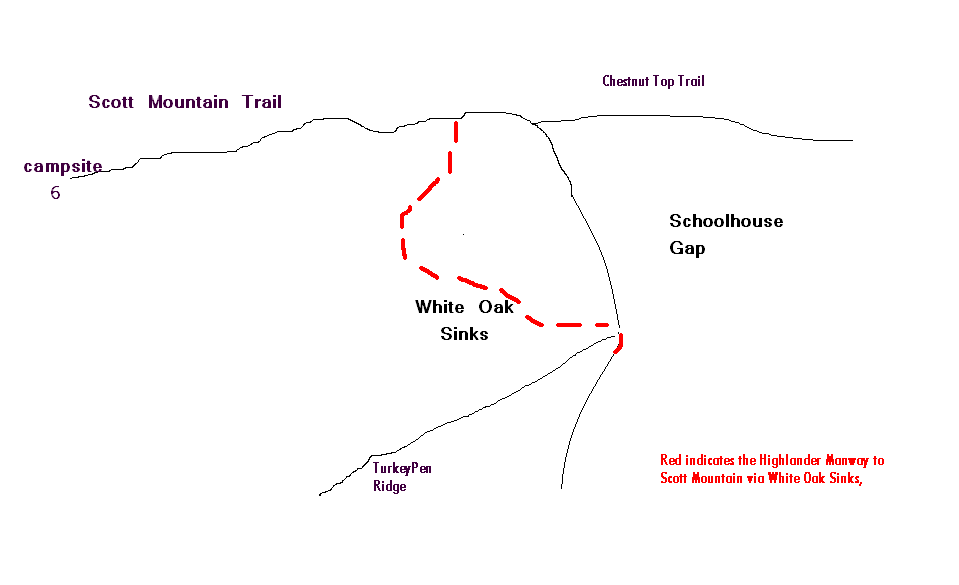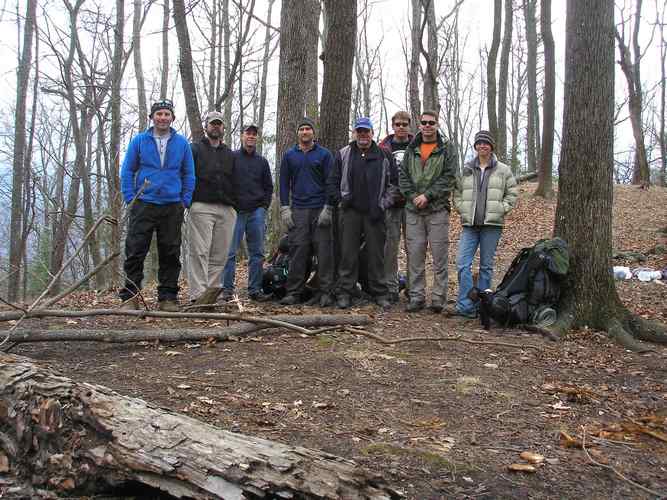 The gang gathers from varying trails to convene upon Scott Mtn and campsite 6.
This is the waterfall that drew us off trail to WhiteOak Sinks.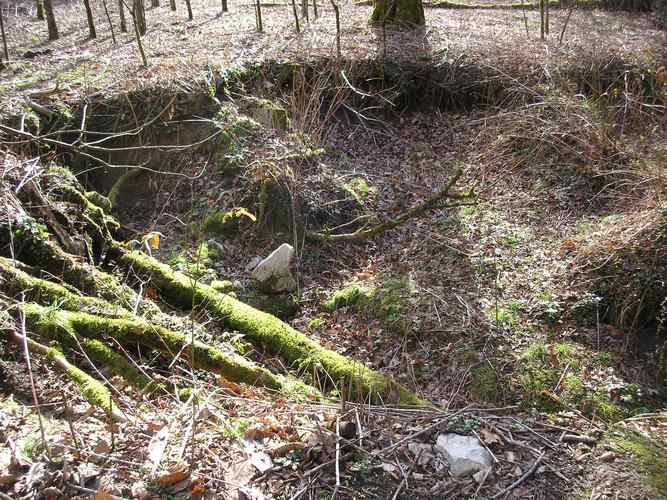 This is one of the reasons it is so.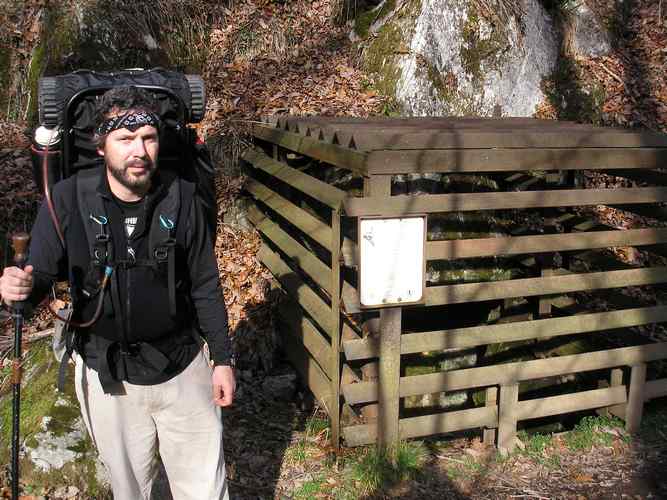 This is the other. A gated bat cave with a fresh Dingbat returning to roost.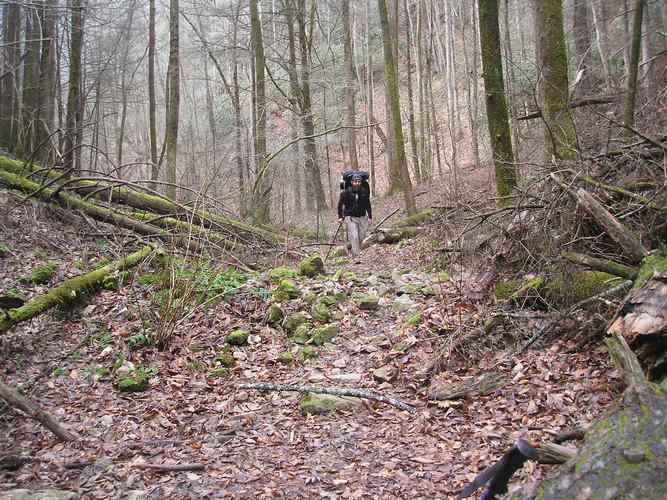 This is the Dingbat following me further off trail to a Bushwacking adventure.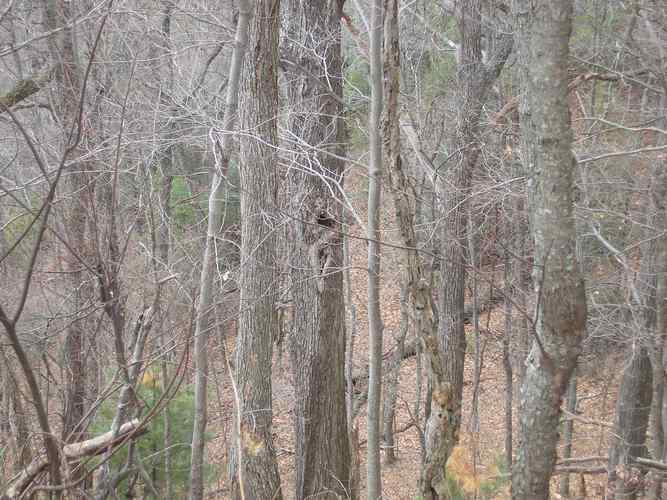 This is TreeBeard advising us not to stray from the trail.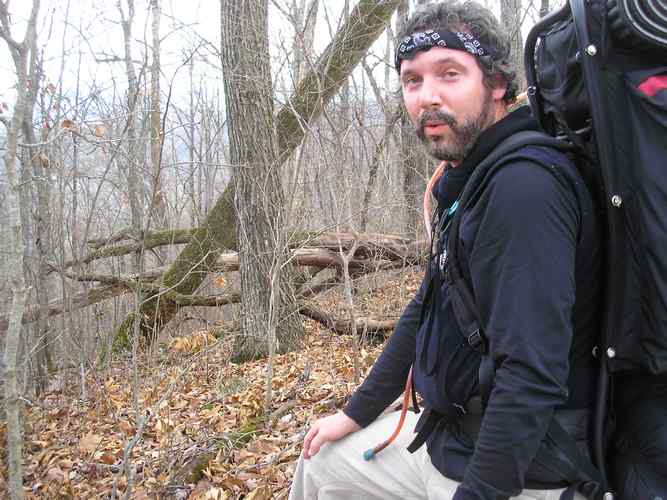 This is Dingbat after climbing 500 vertical feet off trail in hopes of intersecting the Scott Mountain Trail. He wonders if Treebeard was right?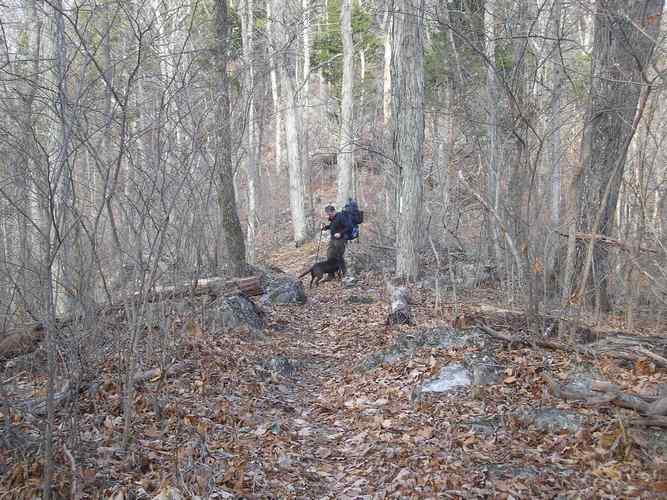 This is the other Dingbat after his off trail ascent being greeted by the search and rescue dogs. Fortunately, Jerky Mike was lucid enough to respond, "No, I said send the dog with the liquor barrel on his collar."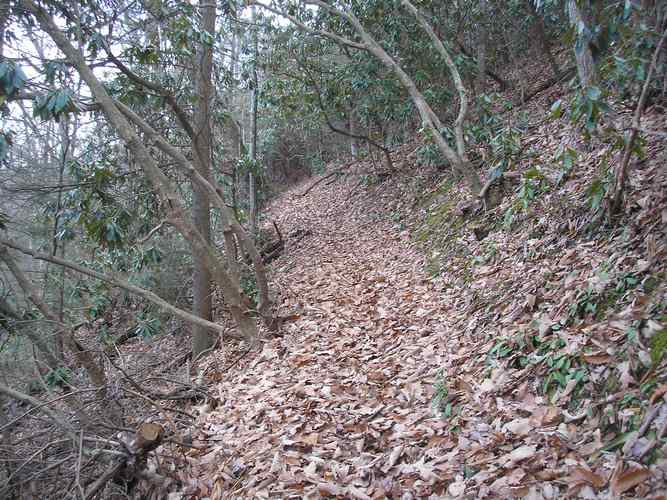 When we finally reached the trail, it looked almost as bad as the bushwhack itself. Is this a Batman movie?
Dave says," You let John talk you into that? You are all Dingbats."
Camp was a very welcomed sight after three hours or so.. It was good to see Dave buck dancing again.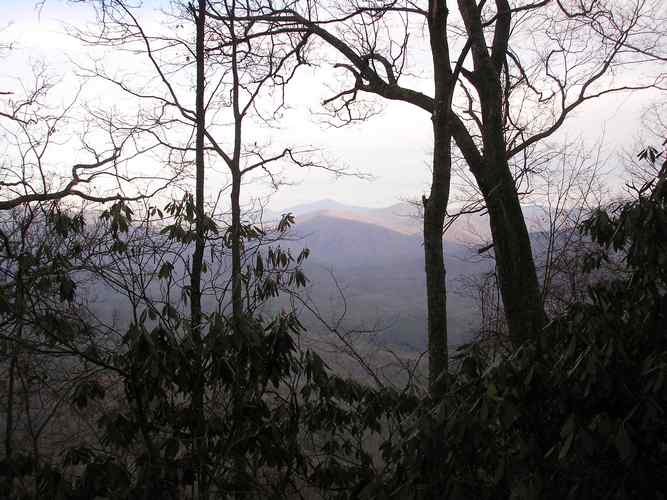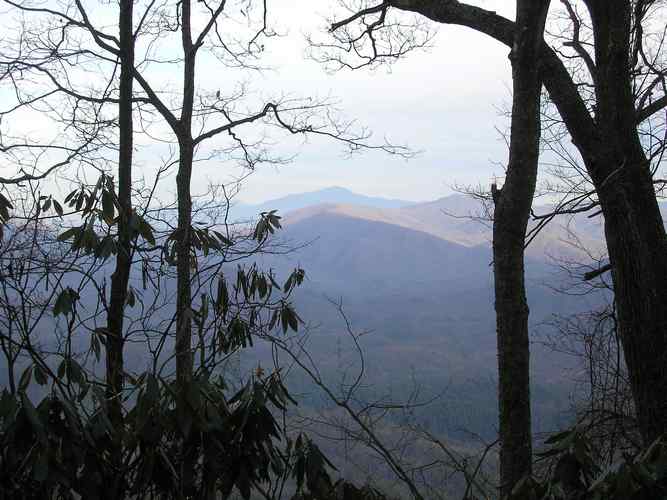 Pretty good views of Townsend and the cove from Scott Mtn.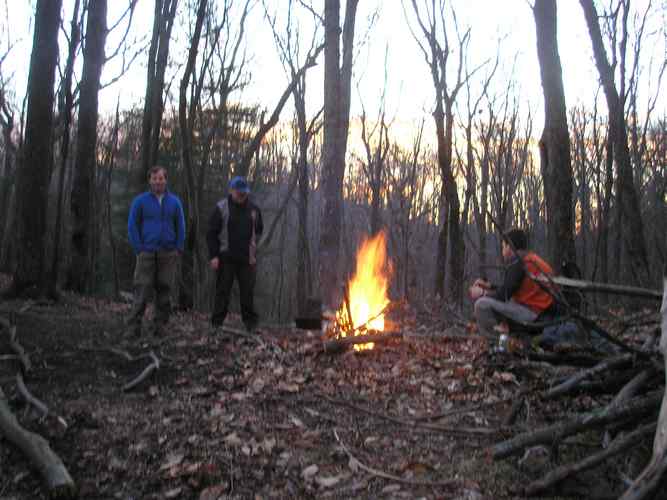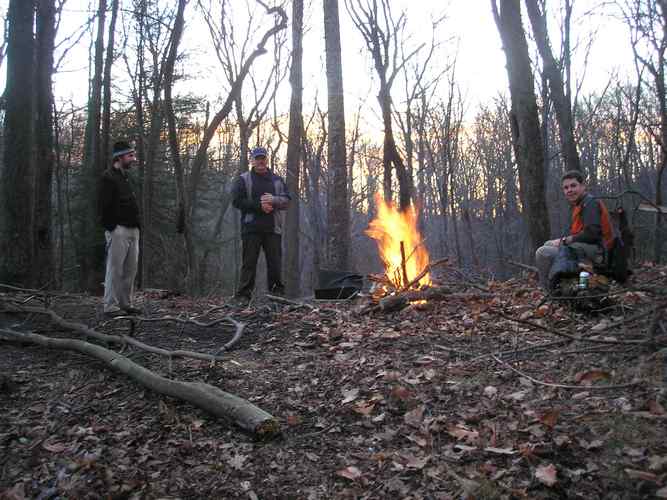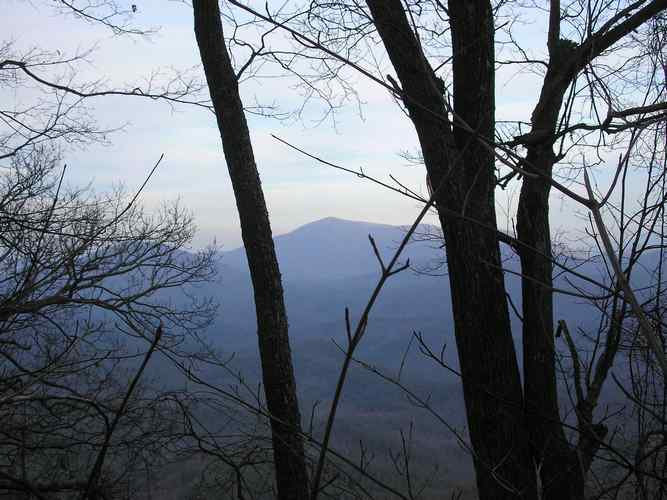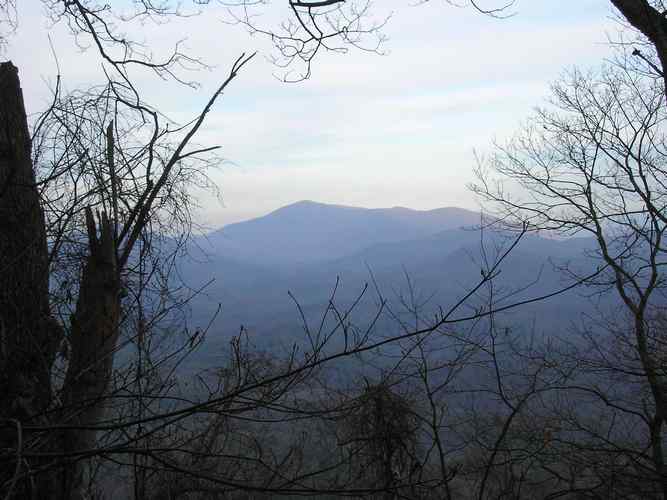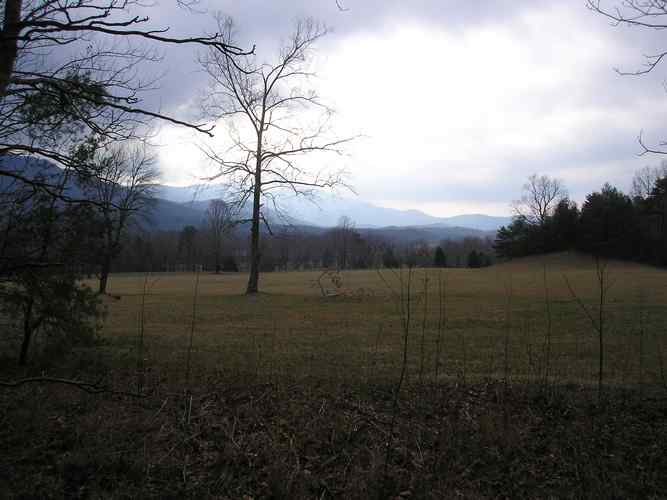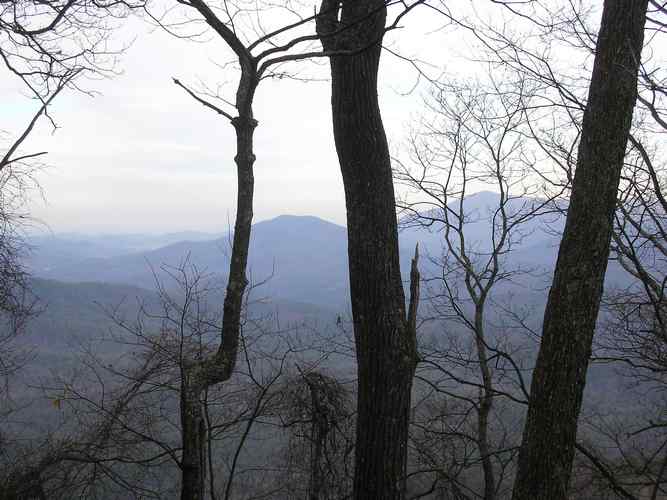 Again with the dirty rear, its Grady.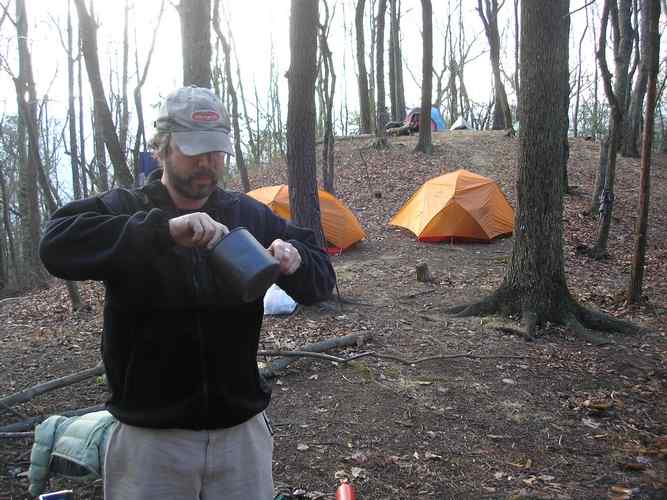 Since Grady's pack was about 55 lbs for some mysterious reason, he felt inclined to lighten his load a bit.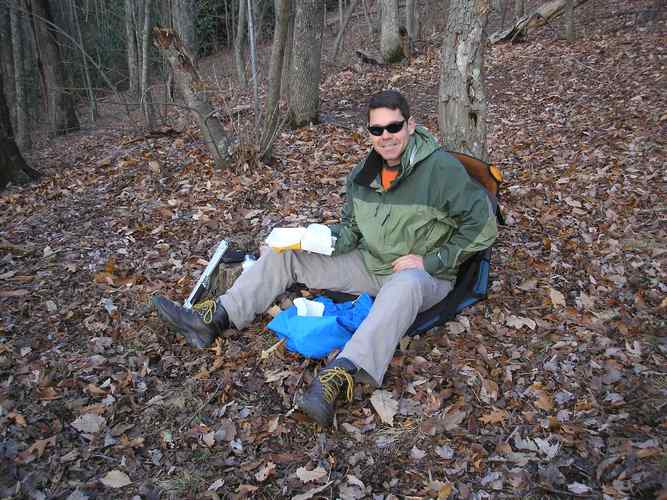 Hardees Chicken? Well, I never.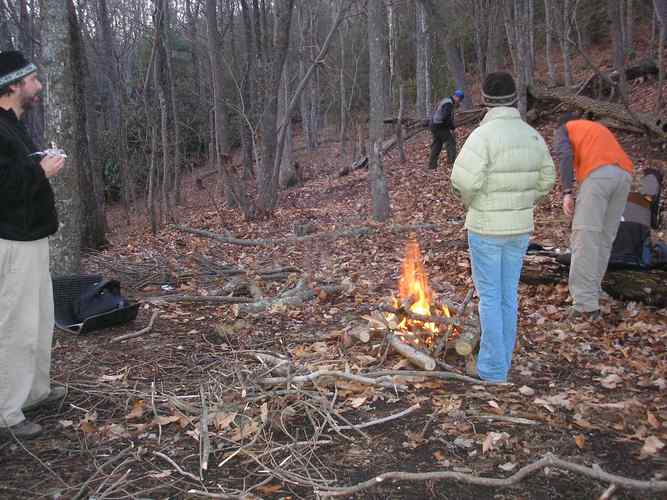 Advanced Firebuggery.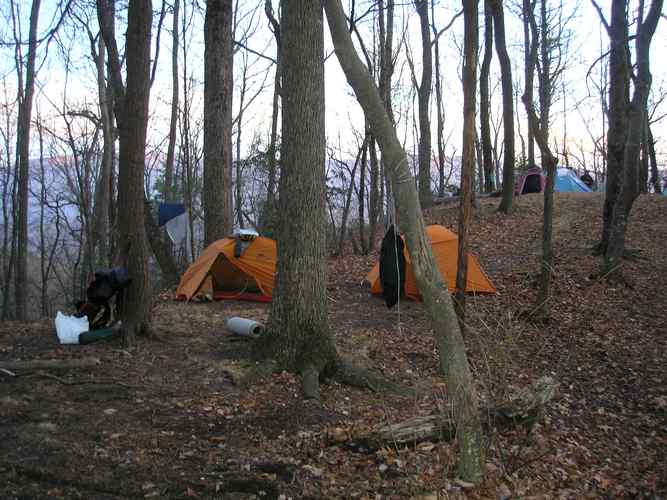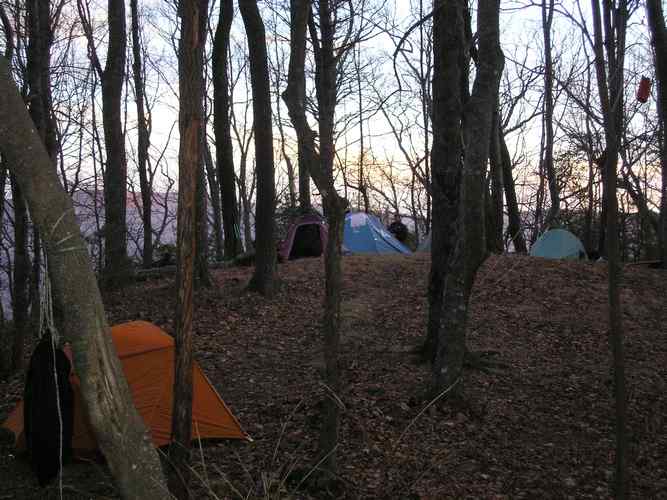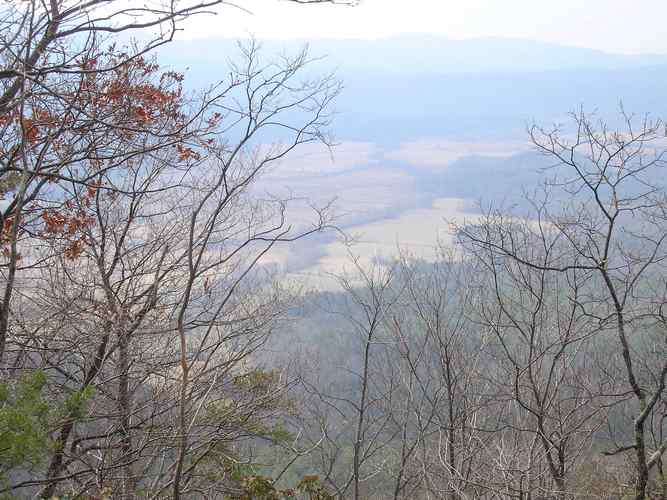 The cove from Crooked Arm. We descended the short route and hitched back to the car.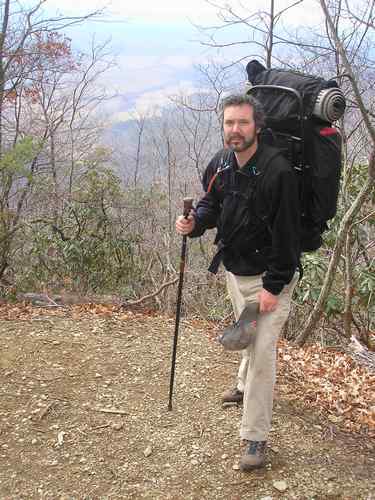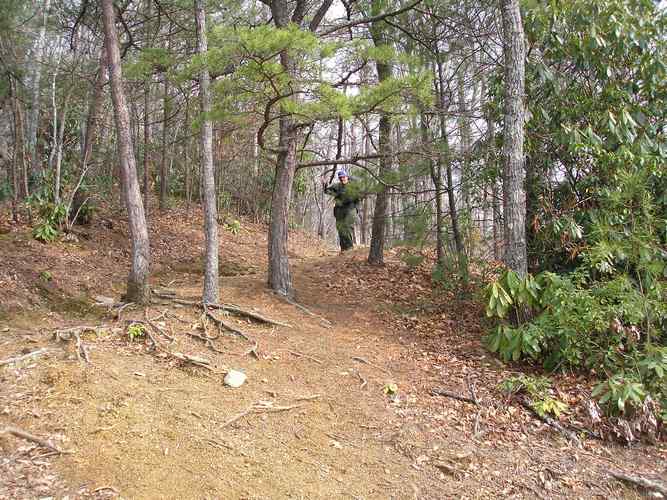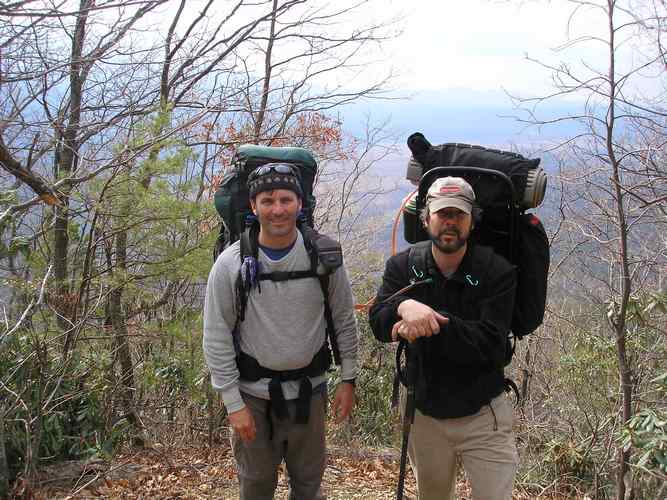 And out we go!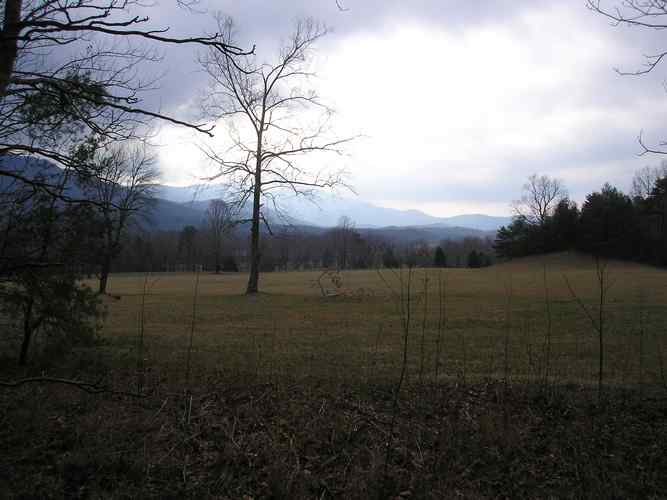 A gorgeous shot, if I do say so myself.
Overall stats: About 6 miles considering the off trail section from Schoolhouse Gap to Scott Mountain Trail. Descent for the three of us was Crooked Arm ridge, Dave, George and Bobby and crew took the Rich Mountain Loop. We had visits from Rangers, backcountry officials and customers of Fischer tire. I would say it was quite the social event with a Jack and Gator walk through.