LITTLE BOTTOMS CAMPSITE #17
Jan 31-Feb1, 2009
Occasionally you get one of those rare winter weekends when the weather conspires to provide a perfect setting for one of our favorite places.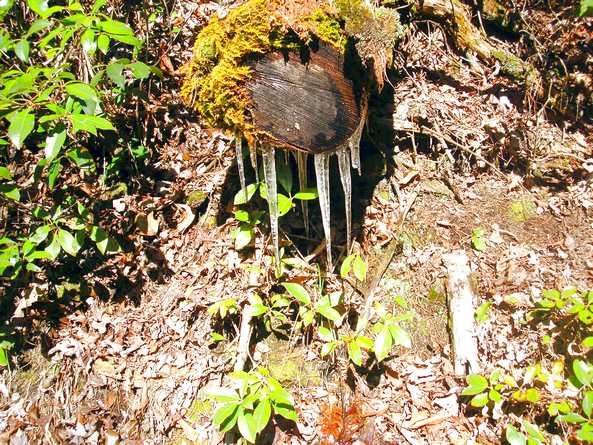 Within minutes of taking this picture along the Abram's creek trail, I was afforded an opportunity to capture the photograph below.
Can you believe it? It must have been no more than forty degrees so I guess this feller needed some sun too. Happy Groundhog Day.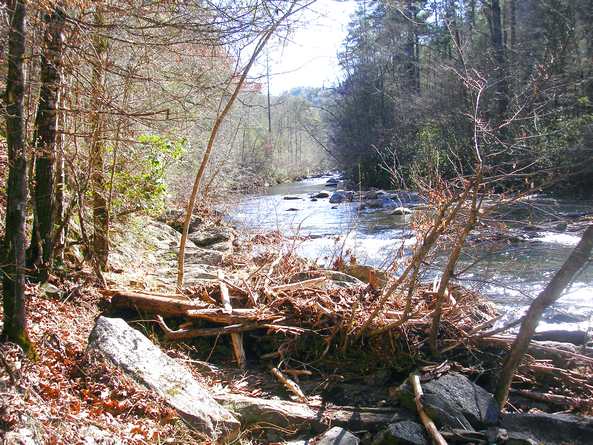 Abrams creek is the only drainage of Cades Cove. As a result, when the water is high, it scours the banks and sometimes damages the Rabbit Creek bridge. Imagine the water flow that moved this monster.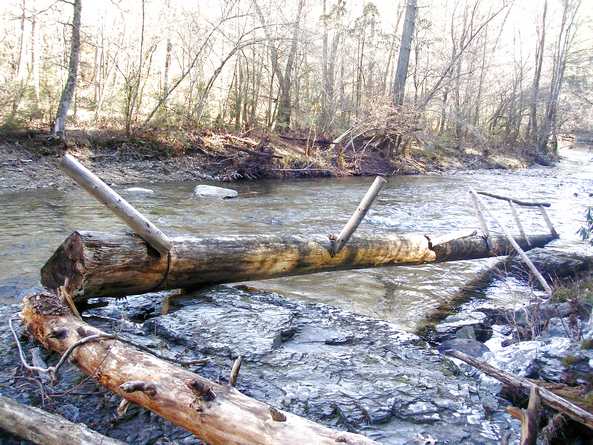 Any trips to Scott Mtn should consider a re-route.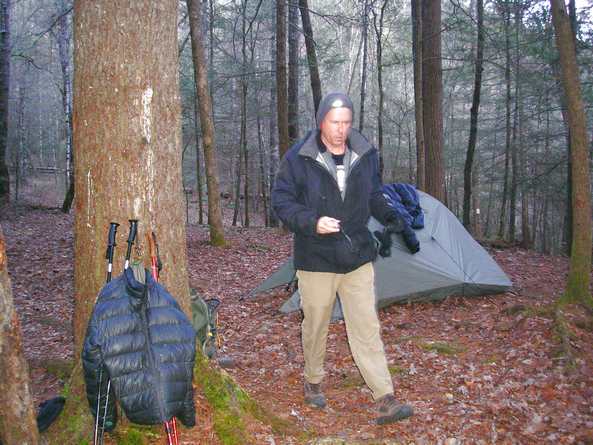 George arrives after Sally Dumplin following their 14 mile trek from Ace Gap.
Dave waits patiently on George, an unusual circumstance. He misses George, the silence is deafening.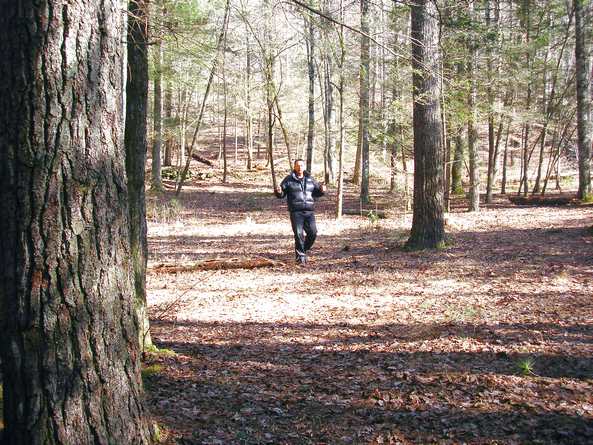 George is so psyched, he is ready to do another hike.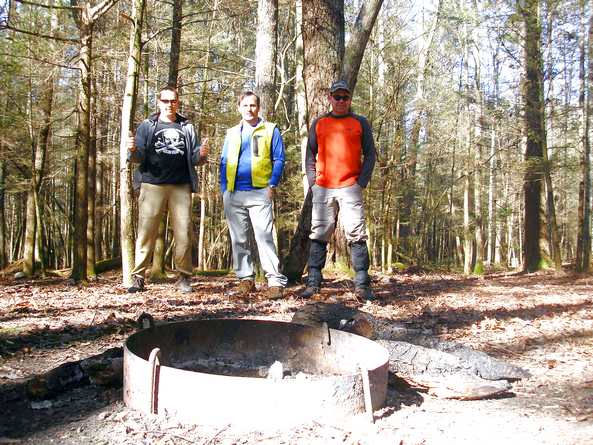 Giving the thumbs up, George indicates his desire to begin the climb up to Nawma Nob. Permission granted.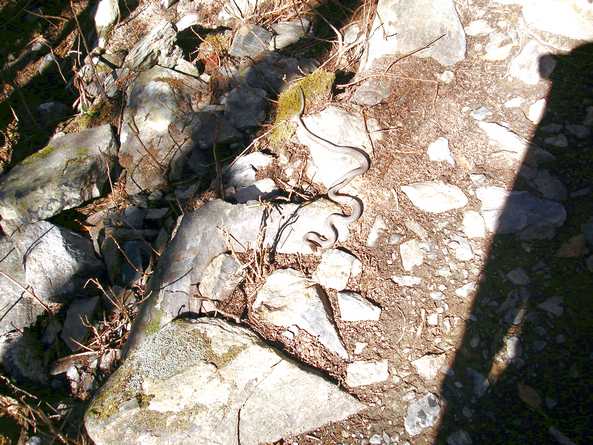 If you can believe this, the following day we run into another one of those fellows and darn near the same spot. This one is smaller but likely the same variety. I think the first one is a juvenile queen snake. This looks more like a garter.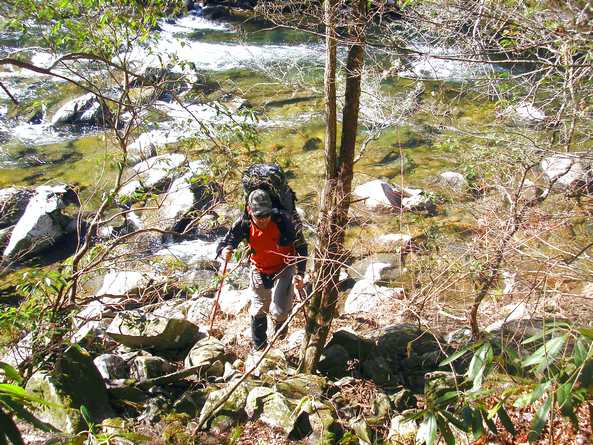 Sally Dumplin after his head dunkin. George and I required that he get his mind right after his little bout of Tree Kervorkianism, if you know what I mean. The spirits of the forest are requited.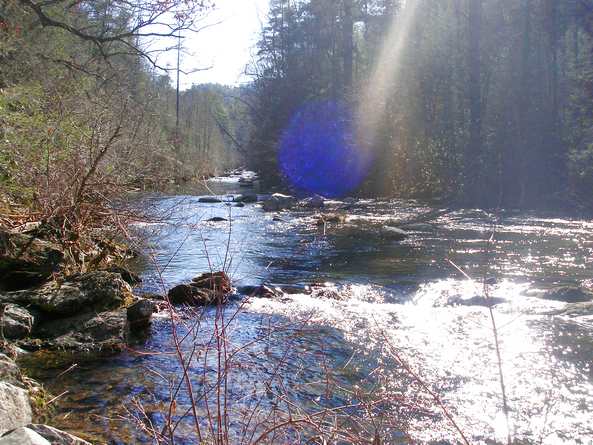 We had an extremely delightful evening at Little Bottoms campsite. We fished, we sang spiritual hymns and Dave asked to sleep in my tent. He asked so many times I went ahead and let him do it. I had to draw the line when he wanted me to read him a nite nite story.