Canoe Packing into Chilhowee Lake 8/28-30 2015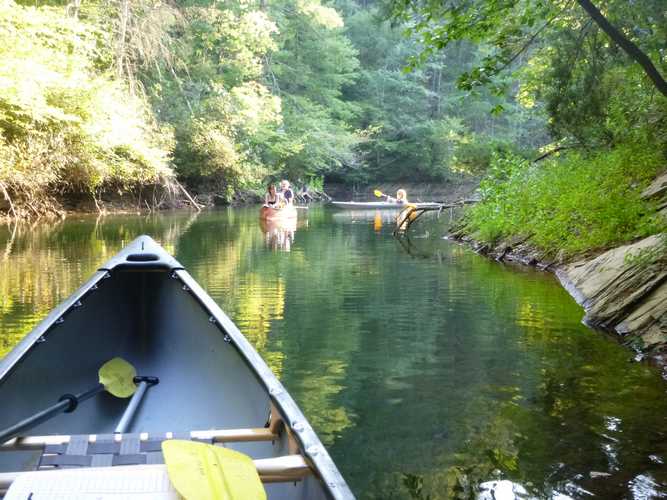 The Highlander navy set sail on a Friday afternoon in search of campable shoreline along the coast of Chilhowee Lake. Grady and I had been discussing this plan for several months. Dara rented a canoe from UT and Laurel had the new kayak.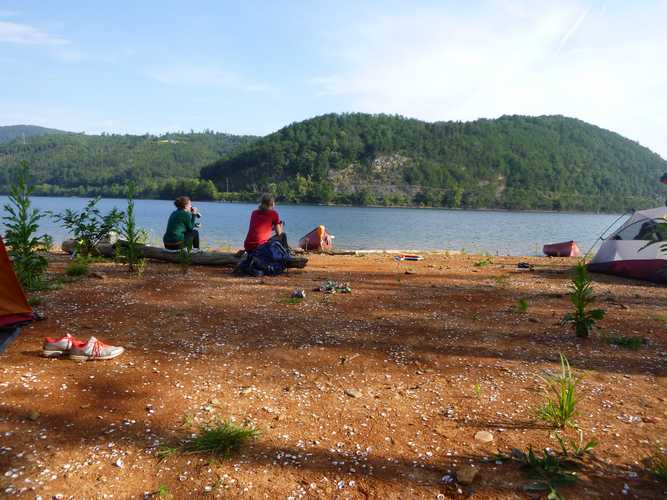 It wasn't long before the girls found a nice spot. Here, Laurel and Dara enjoy a well deserved break after an hour and a half of paddling.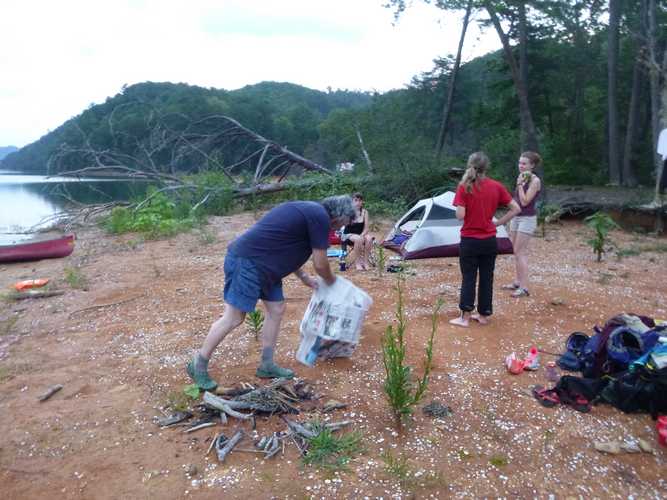 And Grandmaster Grady sets about with camp chores as Sonia reclines in the background.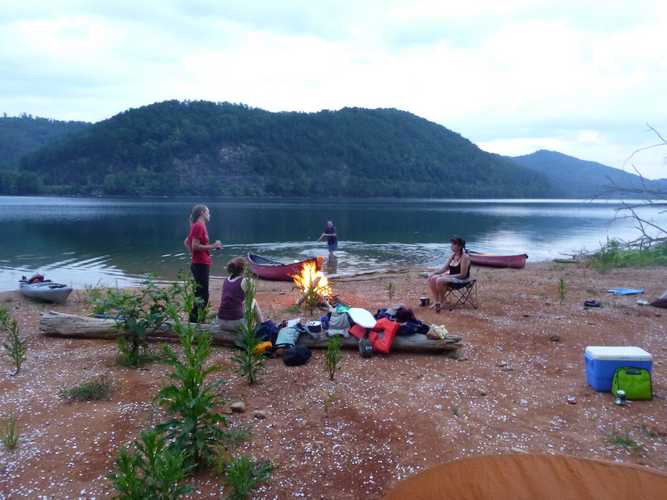 Reverend Grady emerges from a self baptismal ceremony of cleansing. We were doing battle with the intrepid biting flies. They were absolutely horrendous. I haven't ever experienced anything like it.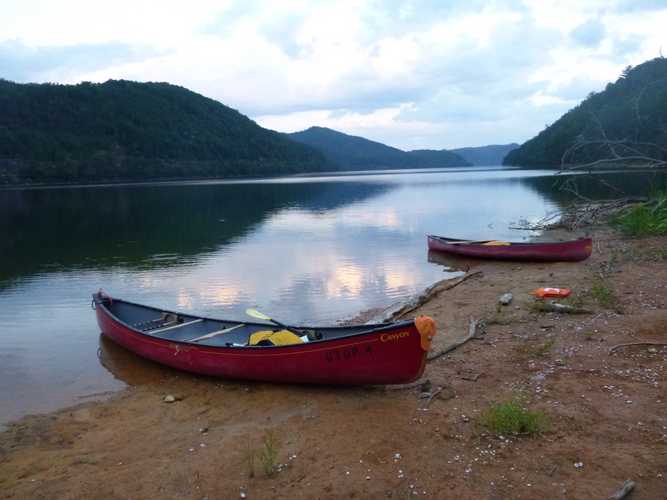 We had two canoes and a sea kayak. The paddle from Foothills Parkway was a couple of miles.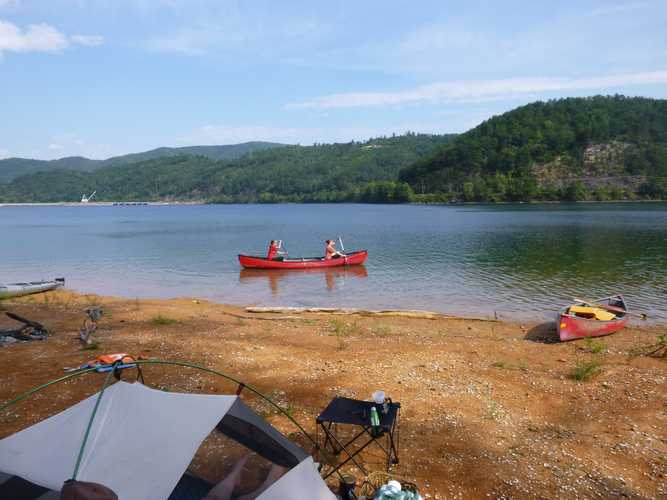 During the day we paddled around, swam and in my case, hiked.
I found this waterfall off in the woods.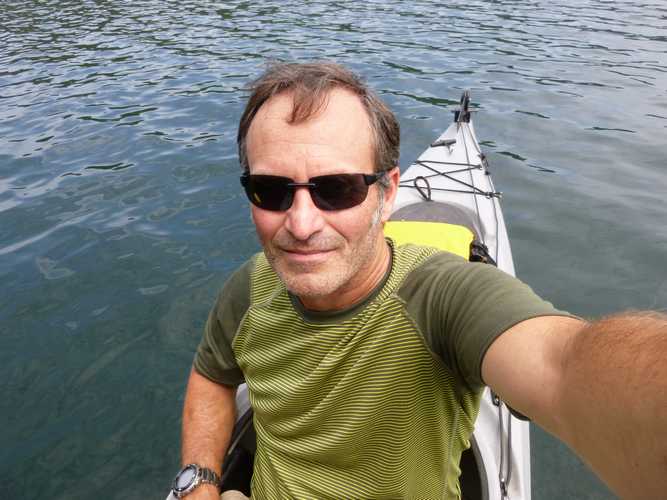 After lunch I did some exploratory kayaking to scout a potential crag's suitability for climbing.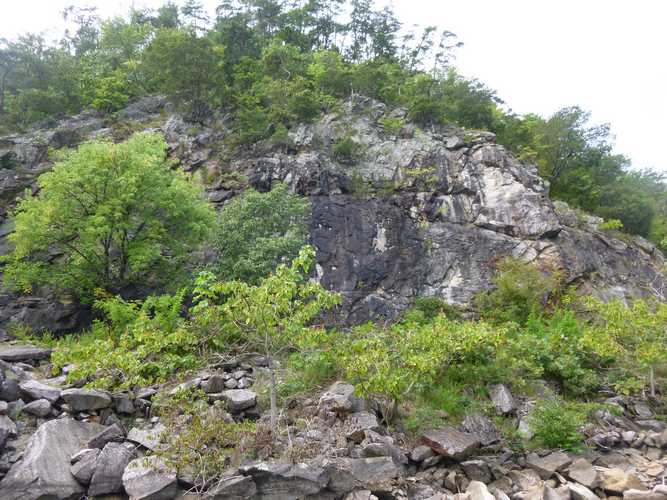 Some beta for another trip, perhaps. There are good lines for a trad climb or top rope. Dara and Laurel and I had been climbing all week so our appendages appreciated a break. Paddling was, believe it or not, a break.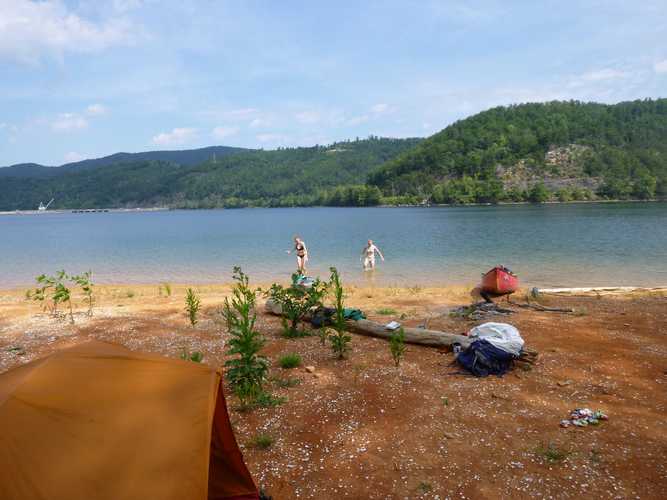 But the girls enjoyed the water, if for nothing else, to escape the biting flies. They were outrageous. We must have timed a hatch.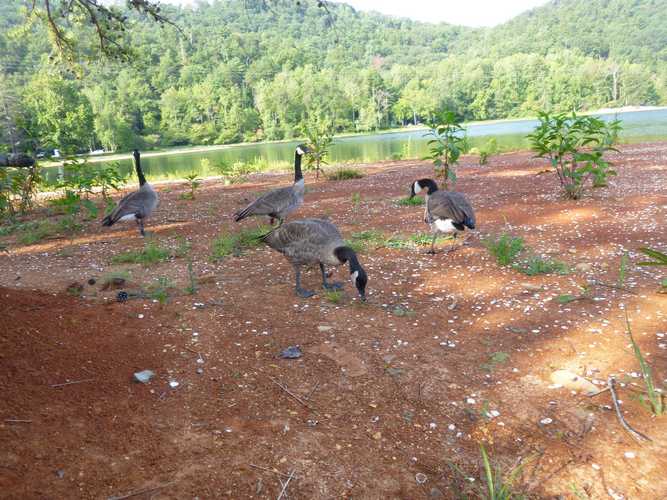 Didn't bother the geese.
We did land on a great hammock/tent site on a peninsula.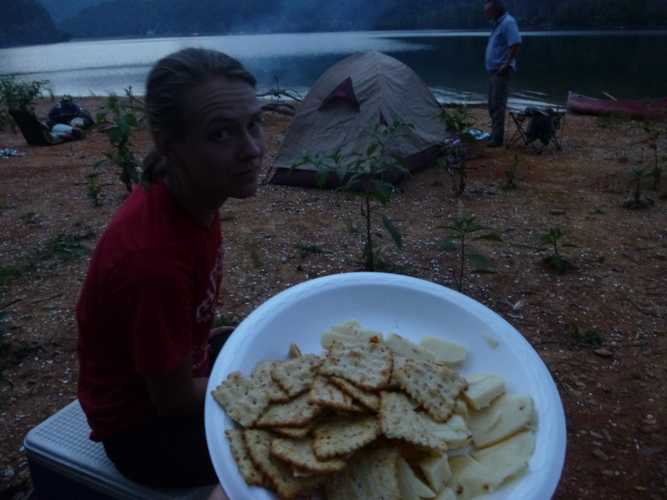 A scaled down Muir cheese board was in order after our ordeal with the flies. By now all of us were covered in bites.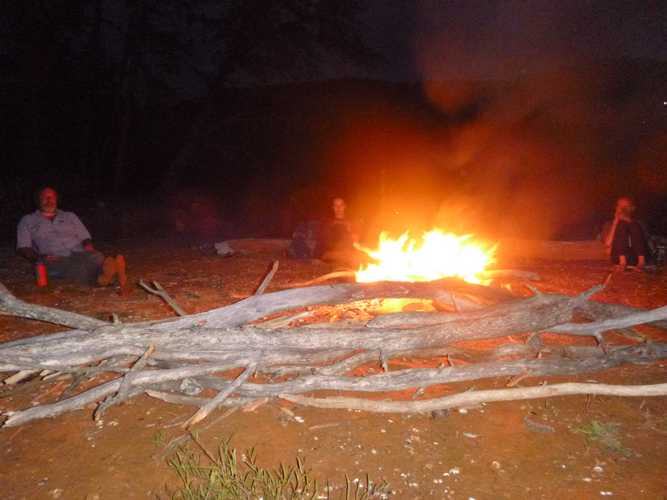 Our last night saw a great fire and pleasant camp company.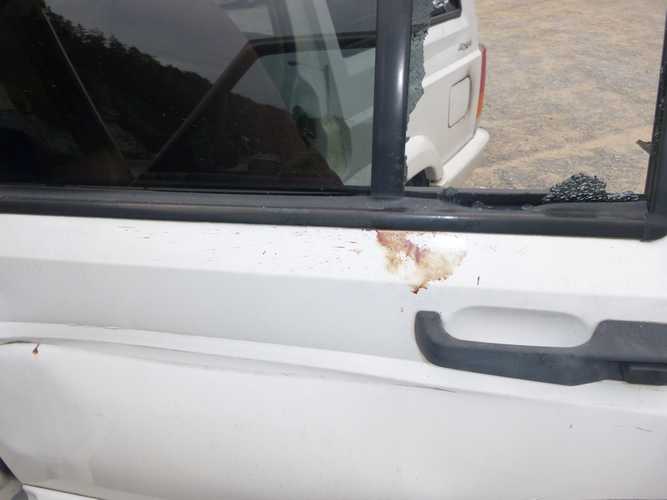 Sadly, upon our return to the dock, this scene awaited Grady and Dara. Car clouting at the put in. The blood was from the perpetrators hands as they bashed in windows to steal essentially nothing.
Dara's car was filled with bloodstains all over the front seat but they really didn't steal much .
A senseless act and unpleasant ending to an outing marred an otherwise delightful journey. So be advised that parking alongside Chilhowee lake anywhere near the parkway is dangerous.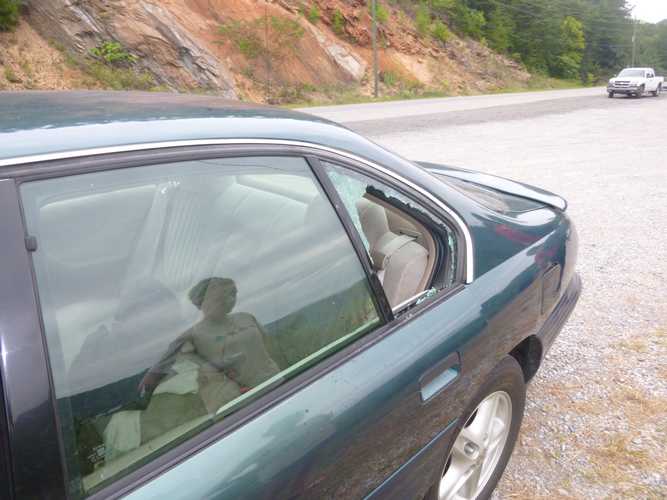 Dara assesses the senselessness of it all. I'm very sorry this happened to them. I escaped the vandalism. We surmised it may be due to having the club attached to my steering wheel. Perhaps some pill heads were looking for an extra set of keys in the vehicles.
It sure brought back memories for me of multiple car clouting incidents in the Smokies. I'm glad that neither Grady nor Dara lost much in terms of personal belongings. We were bitten twice on this trip by no seeums.