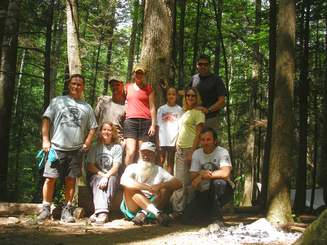 A fine looking cadre of folk. In case you can't see the hidden injun on the left. (not pictured, Grady. I am told he was laying low or low laying, I can't remember which. As a matter of fact, has anybody seen him since tuesday? very interesting)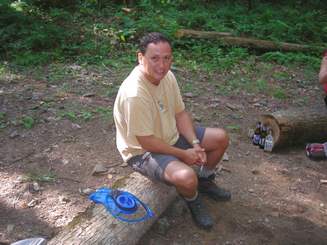 It's CJ, back in the fold, looking much better than his last hike.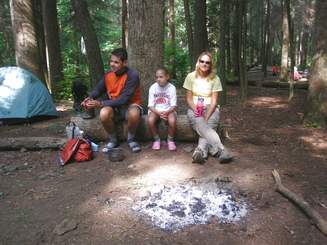 There was the Family McGhee beside some rogue fire ring. Sally Dumplin was able to chase that little old lady out of camp before she burned the forest down. Holly prepares to summon her witches.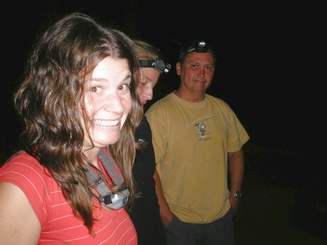 Jessica utters a discouraging word and CJ, the Indian Outlaw lets her know what he thinks of her anti Choctaw statements.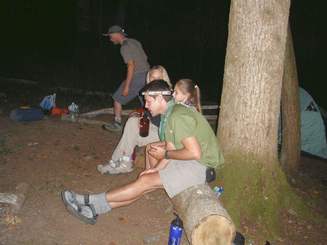 Sally D prepares to heave into the firepit, bigfoot exits in the background scene.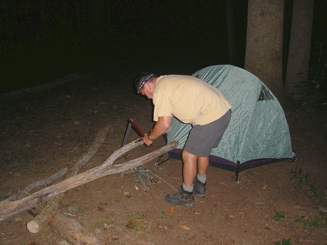 A big limb fell on Bobby's tent and the Indian Outlaw attempts to rescue him from certain death.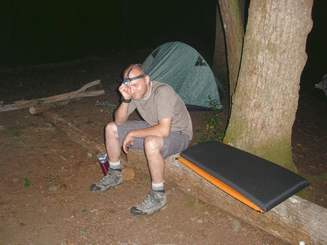 Bobby watches the events from a distance, trying to decide whether to let Vince know he was able to manage an escape. I think he decided to let Vince Saw. Saw Vince Saw. You are a good Saw Dog, Vince.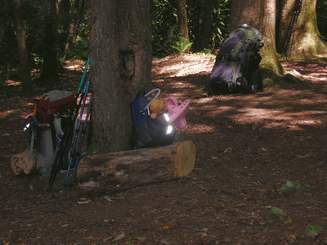 I am not certain that Sally's pack meets Highlander specifications.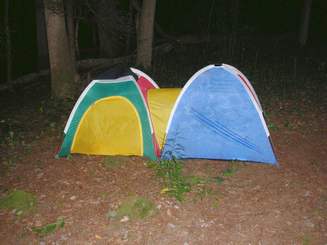 Can you guess who stayed in the adjoining childrens tents?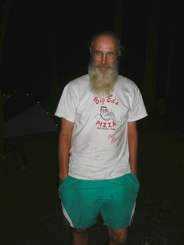 I have no idea, says Dennis.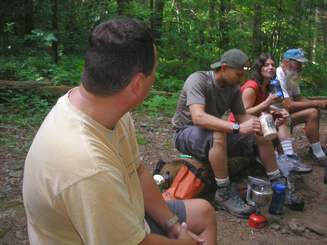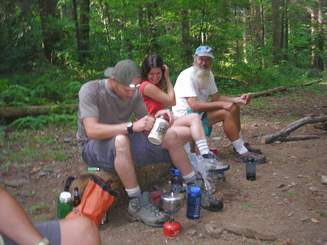 Vince looks for Jessica to say something else sideways about his heritage. Jessica says, "All I meant to imply, CJ, is that you have red skin and a forked tongue."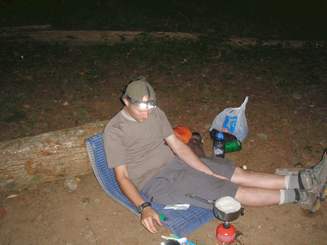 Bobby is boiled over with laughter.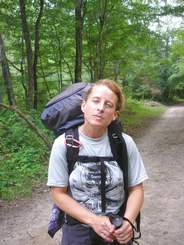 No one said anything about Beth for her to look this way
.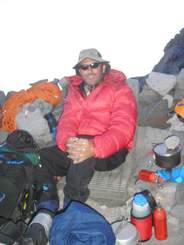 This is me on Rainier 11 days ago. No purpose for this pic being here whatsoever.
Trail Stats: 3 or 4 miles up to #48. Very mild, great weather for a mid summer adventure.