CITICO 2011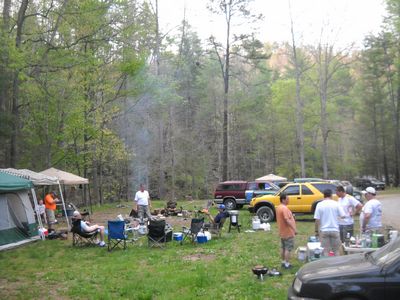 We have an annual tradition that follows some general guidelines. One, we must migrate up to citico in the Spring like the Buffalo Carp. Two, we don't fish for them because they stink, three we maximize the number of vehicles since it is our only car camping event and four,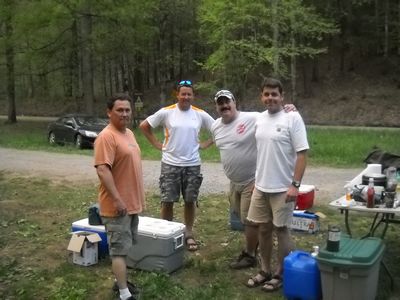 Maximize the amount of gear since we never get this luxury. That obviously insinuates a good deal of gourmet fare like fried trout caught by the usual suspects minus myself as I arrived saturday afternoon. Yep, I kinda drug on in there in a leisurely fashion but....I was there.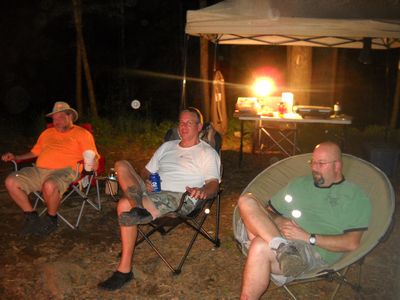 And so were these guys, Snappy, Elwood and Dog Dance. Yep, they showed up.
Heck, even Red made an appearance next to Ethel.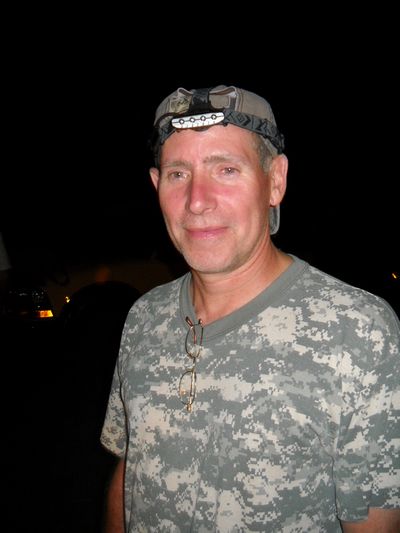 And speaking of appearances, remember this guy? That's right. I ran him off after our last Ekaneetle Highlander Endurance Marathon Here Yep, it's Rakestraw.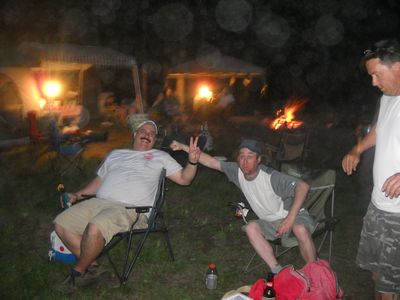 Kevin decides that he has enjoyed Riddle's taser enough and was going to show his own form of numbing device.
Jerky Mike and Greenebean everyone was here. Except.
Hitler and Ab and Gobbie and Danno and Toad and Grady. Mmmm. Sad times for the married men. But wait, there were married men there. Mmmm. Maybe it was raining, oh well. There might have been a big product launch in Atlanta. I think Gobbie heard that someone might say a discouraging word about him. We did take a vote amongst the council, though. We decided to launch our own special product for Gobbie.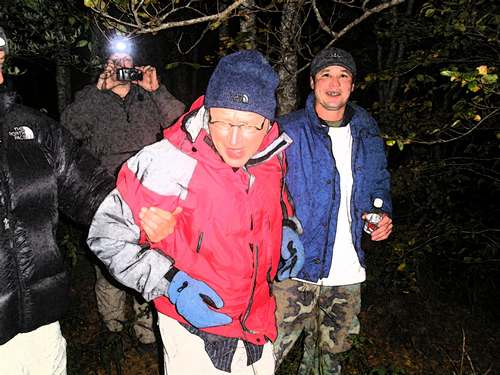 this is Gobbie's last big launch, into a tent. Hopefully his own, the last time we saw him several years ago.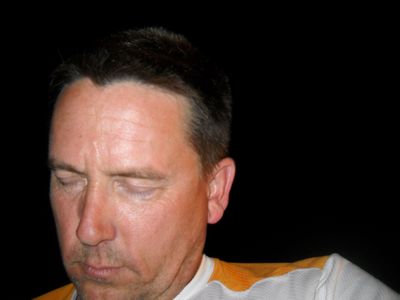 George enjoyed his eyelid movie in first class.
Sally Dumplin was there from Wednesday and this was his spring break. Good times on the citico creek. We did see the actual buffalo run which is pretty impressive if you've never experienced it. Imagine thousands of salmon swimming upstream, except they are carp. The water is awash with them minus the grizzlies. A black bear wouldn't touch these stinkers. Here is a video link to a run several years back.