Citico 2013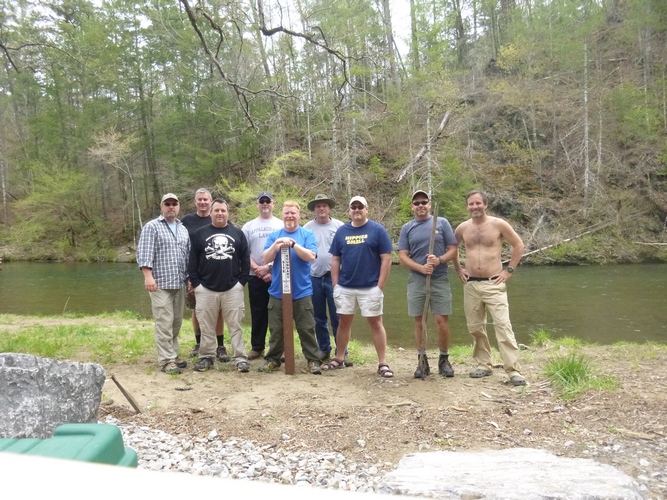 Notice that there is one glaring absence. Okay, three glaring absences. The Shrader drive by and the Larry faction.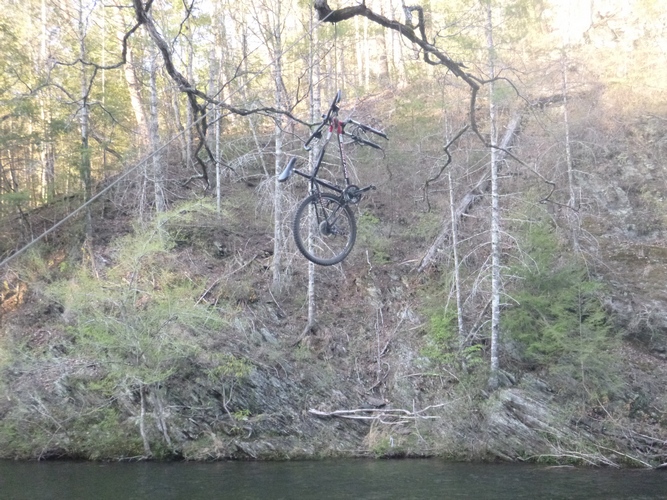 Some things do not change, however. Gobbie should have learned not to leave it alone.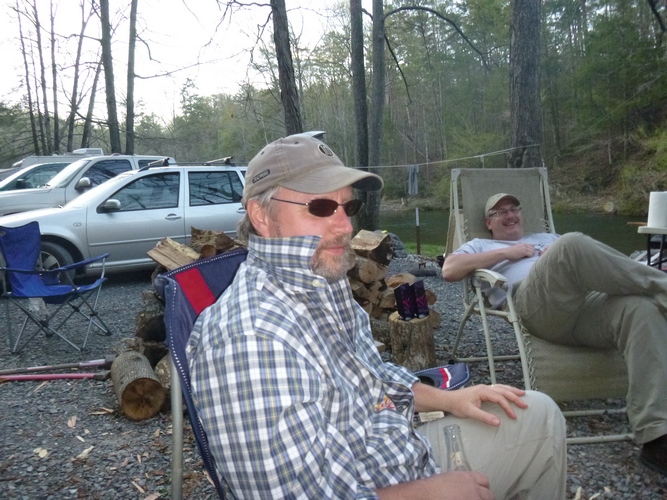 You know how Gobbie has been razzing Larry about his beard? How about this? It is covered for a reason. Although Gob is on the fence as to whether or not he is emulating Larry, he really wants to know what we think about it?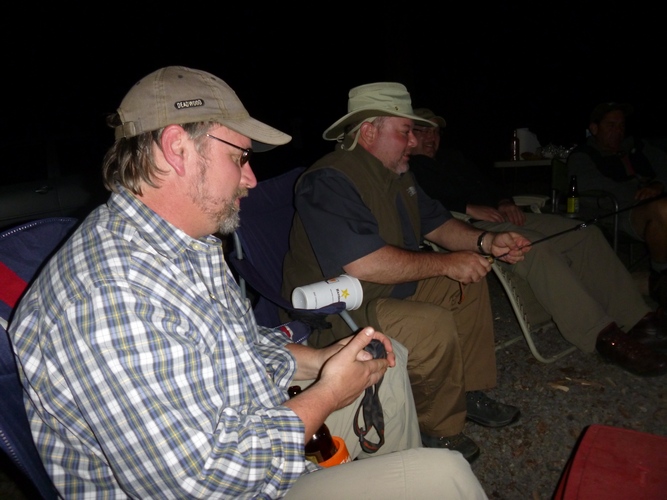 Despite the deficient little circle in it. He swears its not parvo or ringworm.
What you doing, boys?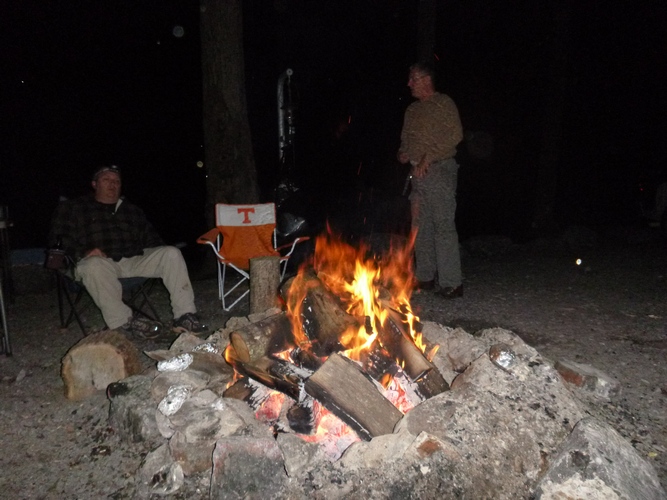 Yep, its Hitler. He isn't to be called Skunk anymore. He caught more trout than anyone on this trip. It was due to the coaching of Elwood. Elwood knows a lot about fishing.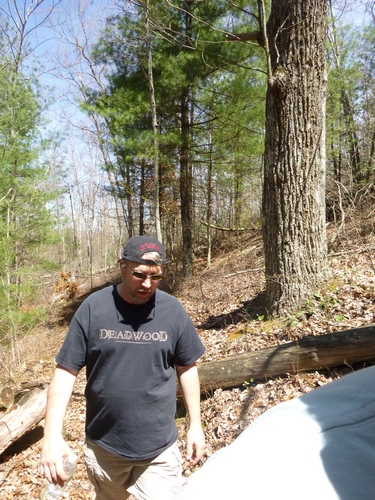 Saturday was time for some trail running on Flats Mountain. I drug Gobbie up there and we did a great out and back. Flats Mountain is 12 miles round trip and what a beautiful stretch of unpopulated pathway. Here is a link to the trail description. http://www.cherokeehikingclub.org/Flats%20Mtn%20Trail.pdf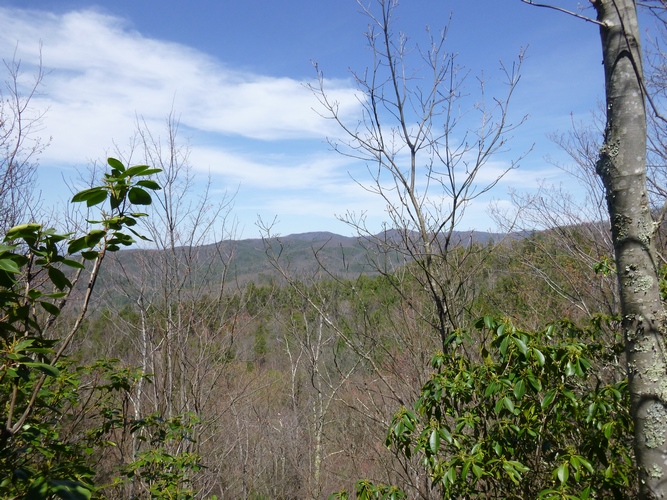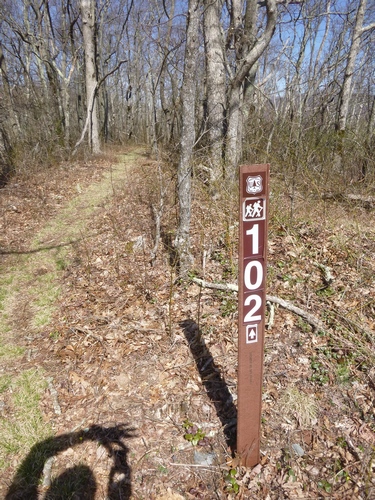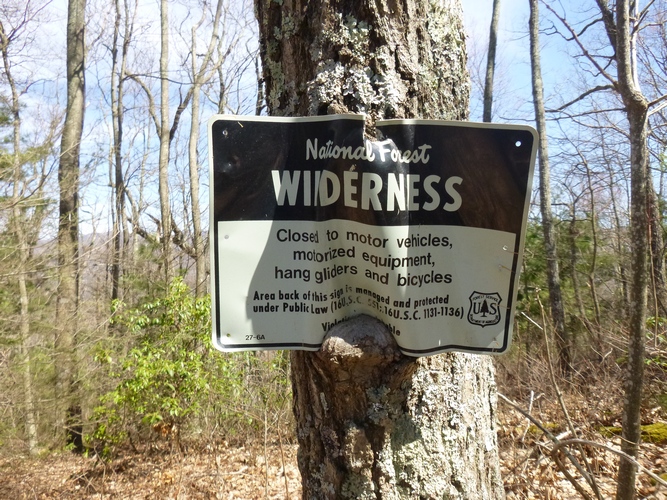 This high bald sits at 4000 feet and was a great prize at the end of six miles and nearly 2000 feet of elevation gain.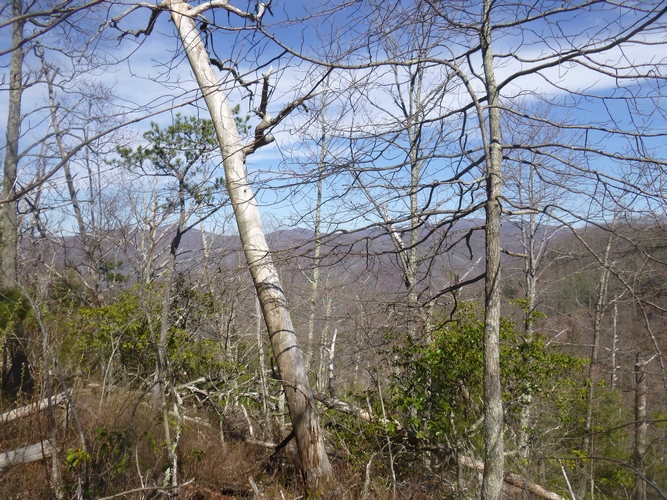 Yes, they are a bloomin! My favoritest.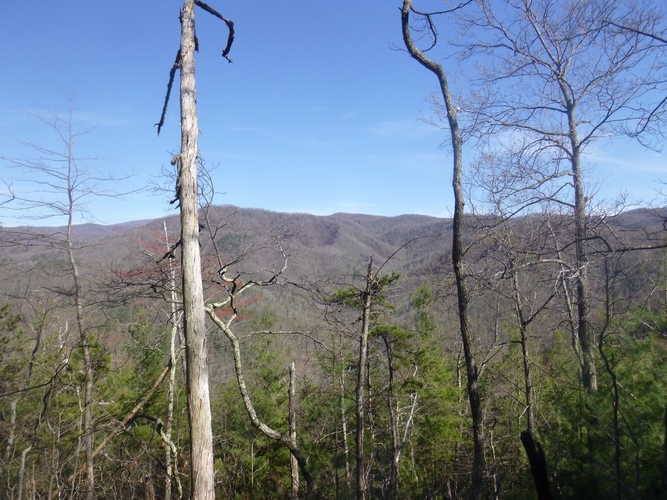 This is ridge walking with elevation. The descent was ridge running downhill.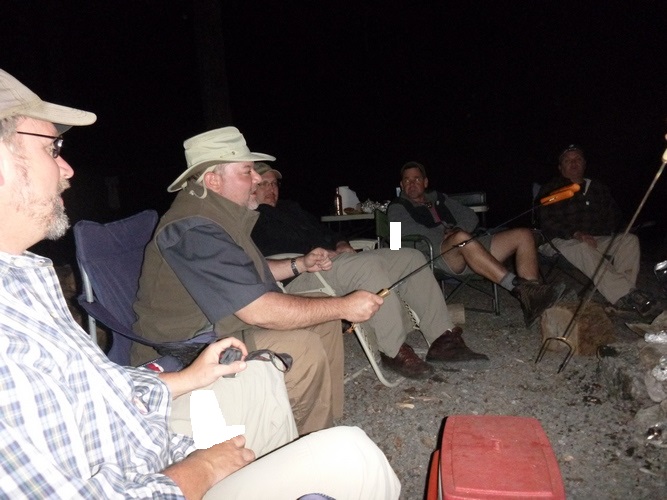 Snappy figures he can roast one from there. The fire was hot, but not quite that hot.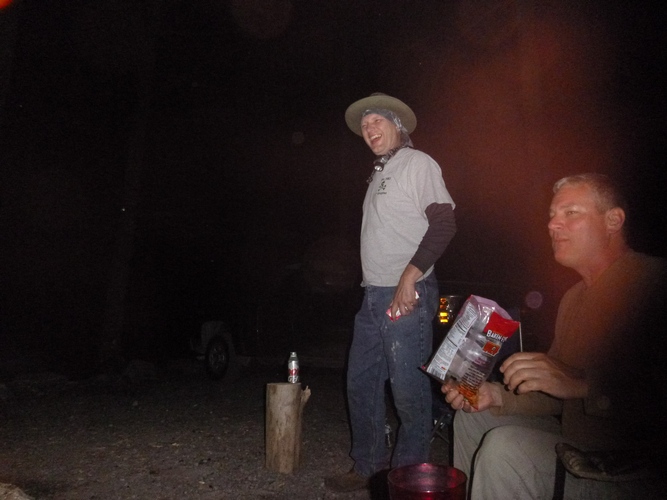 Sally Dumplin cooked all weekend and I am extremely appreciative of that. John the Red, however, gets the culinary creativity prize, though. No desert could top a Key Lime Pie alongside Citico Creek on a crisp, early Spring weekend.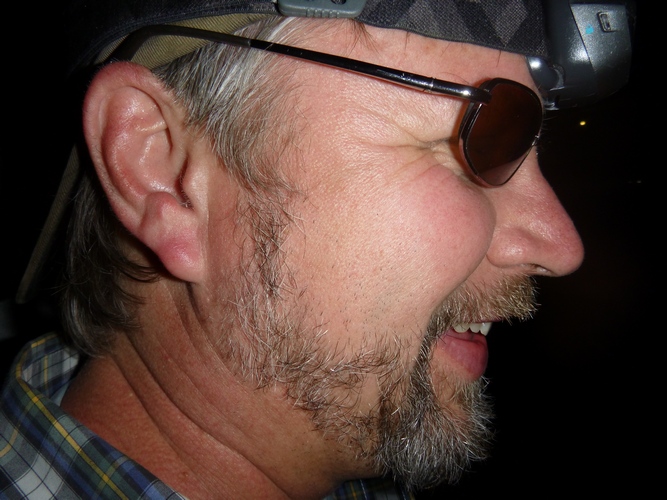 What do yall think about Gob's beard? I voted yes, but with stipulations.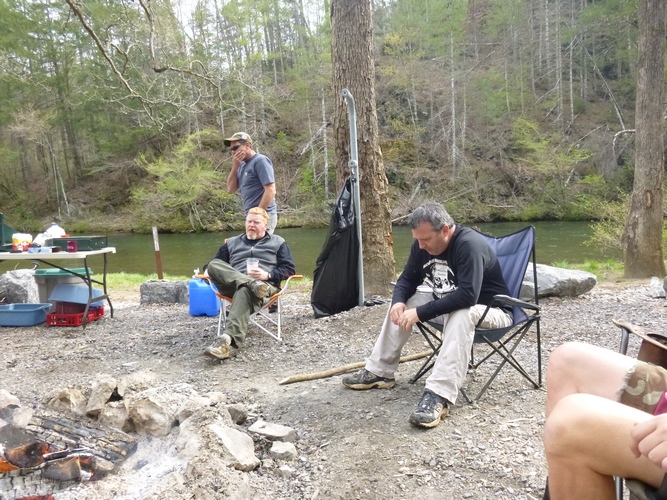 Hitler basks in the glory of receiving Kingfisher status for the weekend. It was a Dumplin good time! He will still be skunk to me, though. He is lucky I decided not to fish. It was a beautiful weekend and everyone cavorted in spectacular fashion. My continued forays into the Cherokee National Forest are proving quite the antidote to the police state the Smokies has become. Not that we weren't without a ranger run in. Oh no, having stayed at good ole campsite 7, original home of the ranger run ins, we were shook down by two uniformed Forest Service guys who were quite 'thorough' so to speak. Overly thorough. I would like to add that they have really put some money into the camping spots along the river and you know what that means? Yep, amenities for which they will soon be charging. Once the Smokies got approval, the Forest Service will be following their lead. That is why OUR lawsuit is of utmost importance. Please support us below.
Come visit the Southern Forest Watch at the Rossini Festival, April 27. We will have a booth on Wall St, which is around the corner from Suttrees between there and the Preservation Pub. We will be selling our new, high quality outdoor grade bumper stickers. Since our lawsuit is in full swing, we have expenses and purchasing stickers is a good way to support the cause.