COLORADO SKIING, HIGHLANDER STYLE
MARCH 16-23, 2009
Here are Highlanders at thirteen thousand feet. You knew we were mountaineers, right?
How did this happen? Well, a break from Tahoe and great skiing in Colorado led us to Breckenridge. In a quest for perfect snow, it was imperative to fly to Denver and embark upon our tour of Vail, Copper Mountain, Keystone and Breckenridge. We hit them all. I would say that the Highlights were skiing the High Bowls of Breck, the Trees at Keystone and St. Patty's Day in downtown Breck. There were incidents at the beginning like the woman who almost killed us on the way to the airport and the infamous video box event. As of this writing, George is still in Denver as he missed his flight and was delayed a day but all was well with the group as we settled into a full week of downhill fun.
Yep. We are a bunch of claimjumpers for sure. Toad claims that he can jump about twenty feet off a cornice.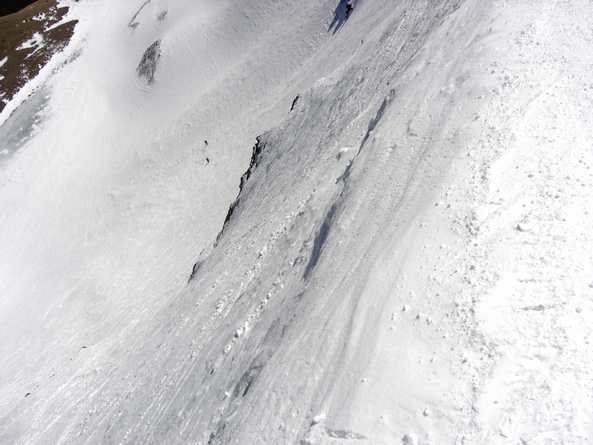 And here is the picture to prove it. He slid down this thing sideways. He is the Daredevil.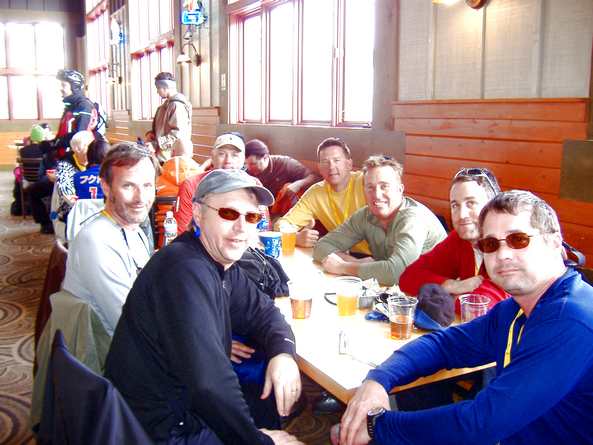 Relaxation at Keystone Resort. (Yes, that is Mike LesMerisces.) Not pictured is Judy who was a real trooper being the only female in a group of grumpy old men.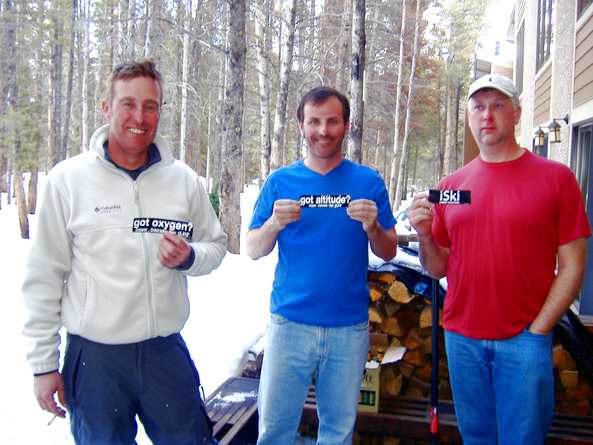 Hear no oxygen, see no oxygen and Pancake.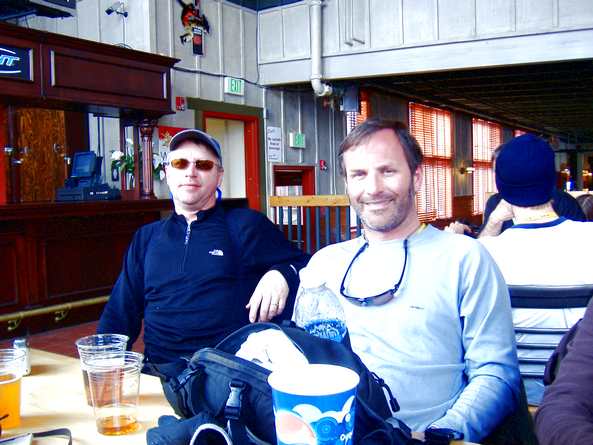 Mr. BigShot Gob Spire. He works in a High Tech industry in a Big City. You might have heard of Atlanta? What kind of high tech job? It's technical, we wouldn't understand it but he is a fortune 500 dumba##. Glad you could join us. Darla needed a break, I'm sure.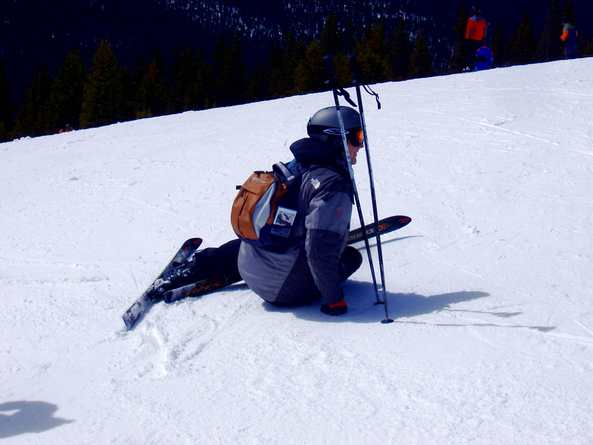 Pancake Green does the Pancake thing.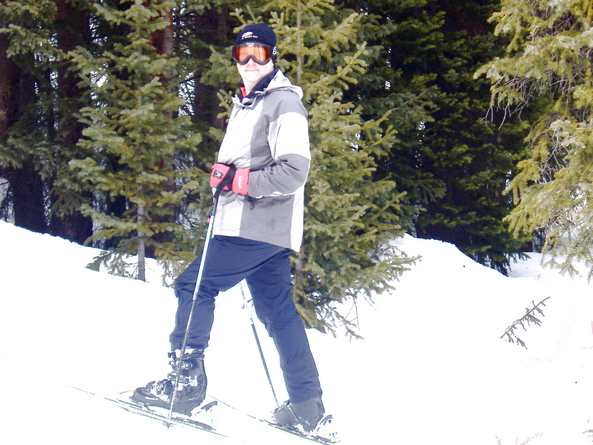 But he recovered quite nicely. Helmets are very important if you are a superhero with Pancake Powers. Greene is able to now project his Flapjackery and make those within his vicinity flip just by twitching his nose like Sabrina.