Cumberland Gap 2014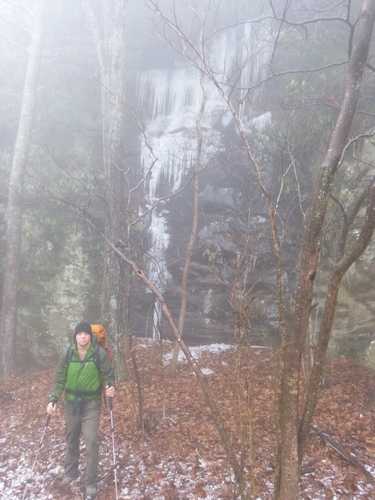 Luke Loveday joins the Highlanders for an annual event to "that snowy cabin". And Cumberland Gap never ever fails to bring the cold and ice. Speaking of ice, while I was photographing these structures below, the sun hit them and one fell. Very close to me.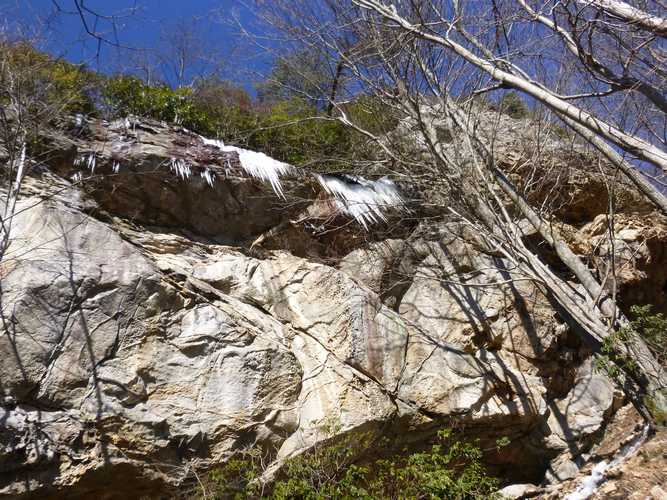 I do have enough sense to stay away from a direct overhang, though.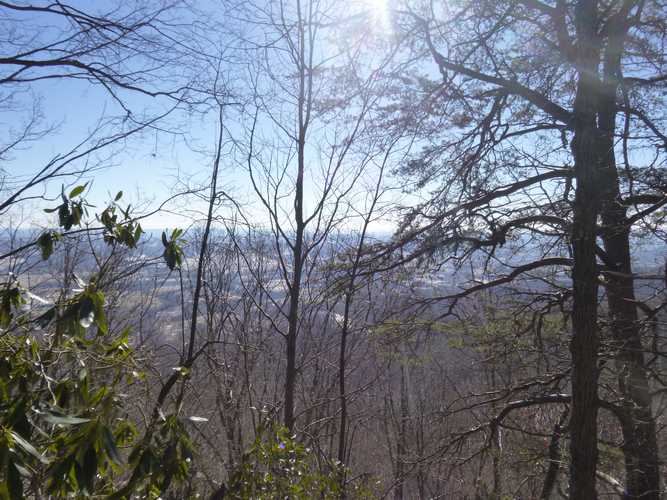 Saturday was nice and cold with great views. Uncle Larry was unable to join us as planned because he got the flu. Worst flu he ever had. So he couldn't join us as planned.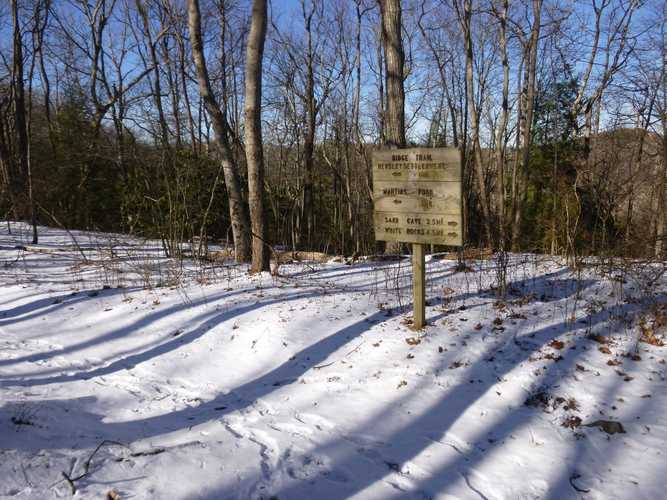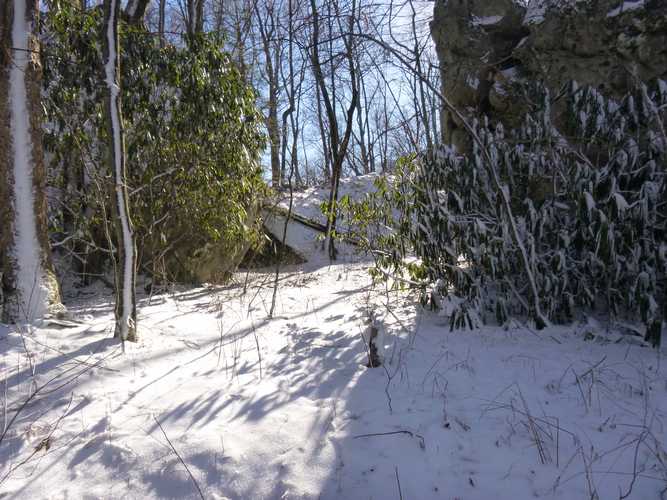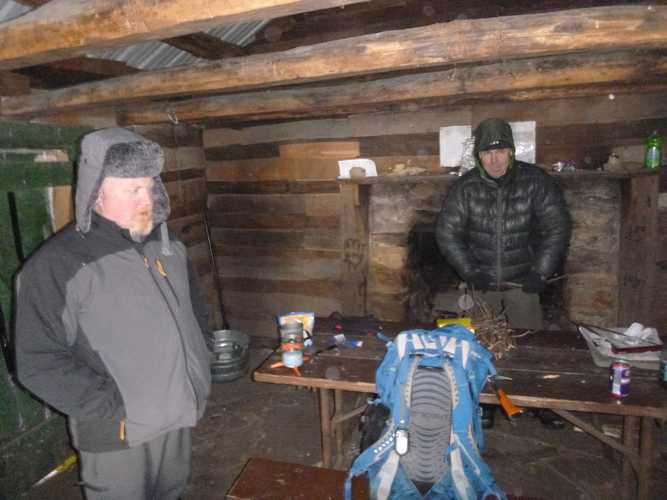 And who do we find inside the Martin's Fork Cabin? Sally D and John the Red for his introductory trip.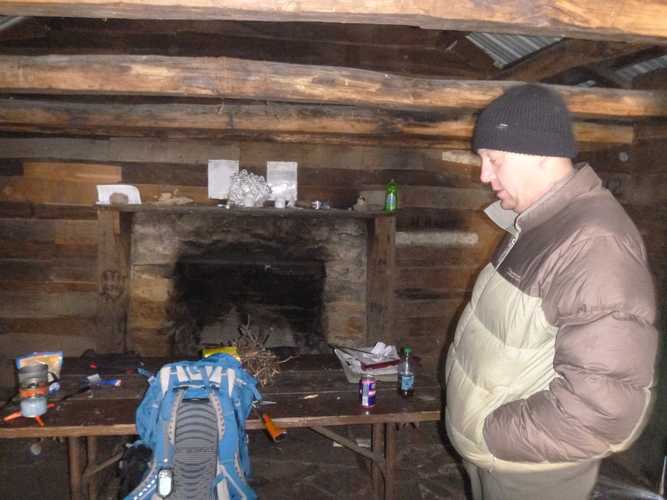 Luke thinks that he is glad to be tent camping outside. This looks like Mouseylvania.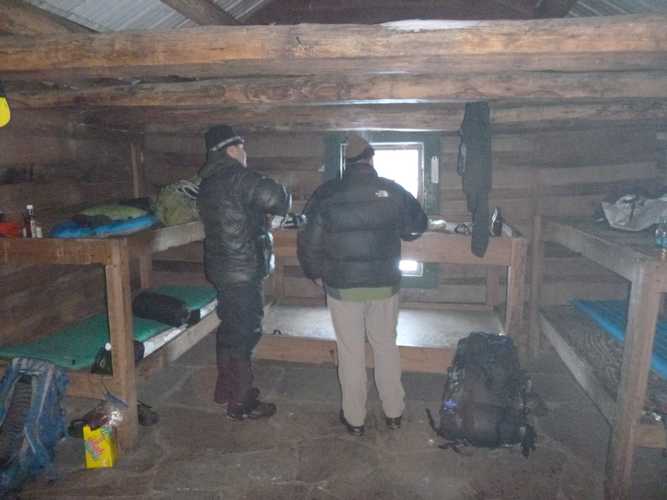 Of course, Jerky Mike has secured this cabin, site of a former moonshining operation.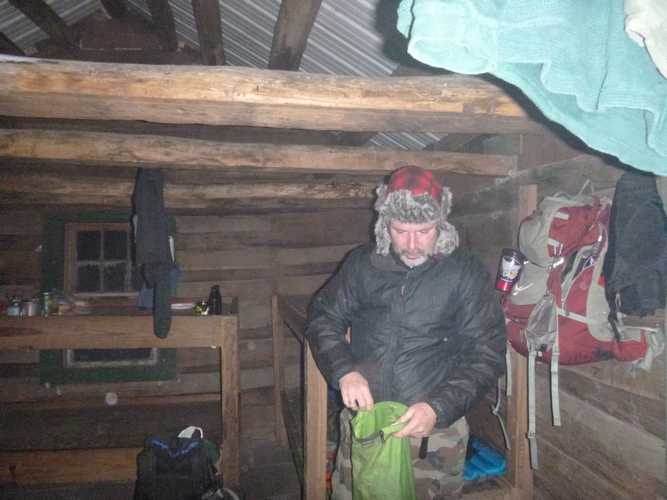 Then who shows up after dark? It is Licklog, the eskimo. He was suffering from some carbon monoxide poisoning from the exhaust of his car. He had to leave his car for repairs somewhere along the way back.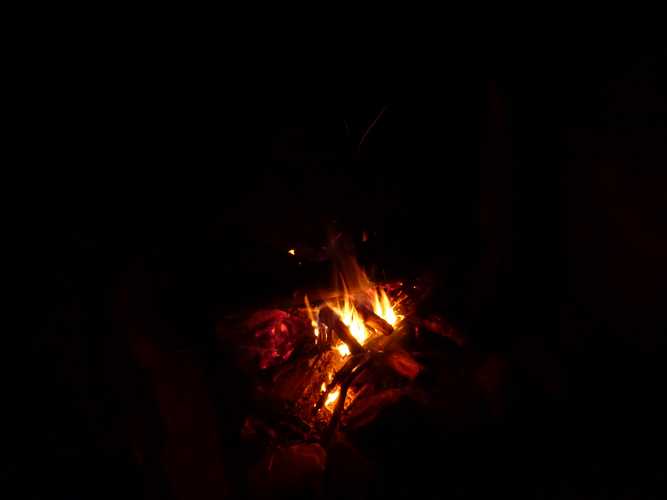 But when the last two finally arrived, the feast was on!
Dave supports Grady's rehydration efforts by holding his IV tube.
That's right, it is GD Jack and Skidmo.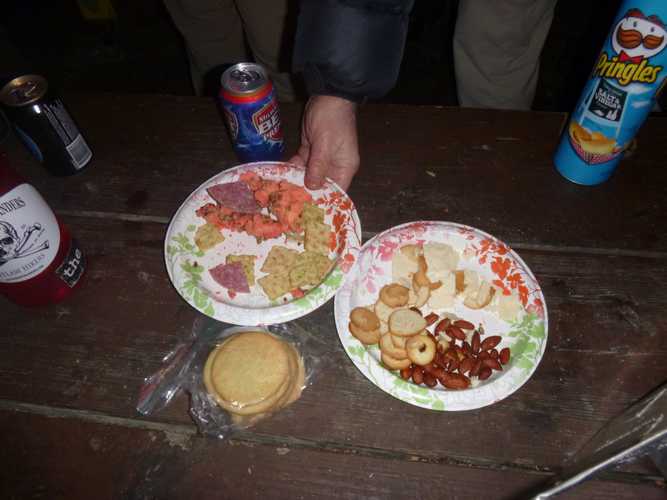 The first round of cheeseboardery was received warmly as the temps in the cabin rose to almost freezing with the feeding of the fire.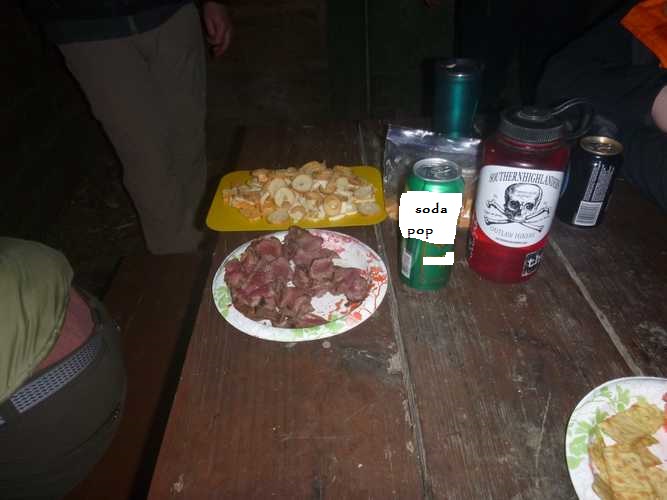 But take a look at round 2! Filet, filet, filet. Fire grilled to perfection with cheese and crackers and salami! Delish.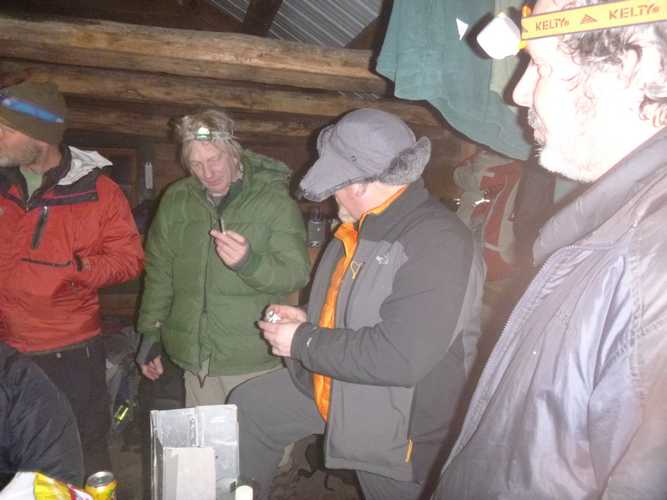 Here John the Red, aka the flying Nun, explains to GD Jack that he has always been a Highlander, just not one that has ever visited this cabin.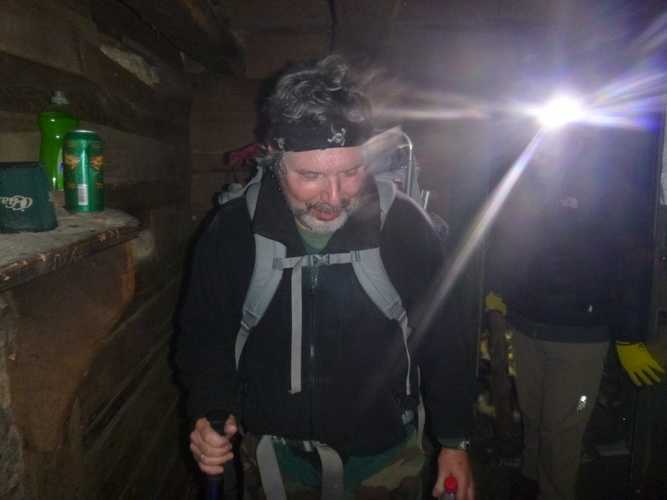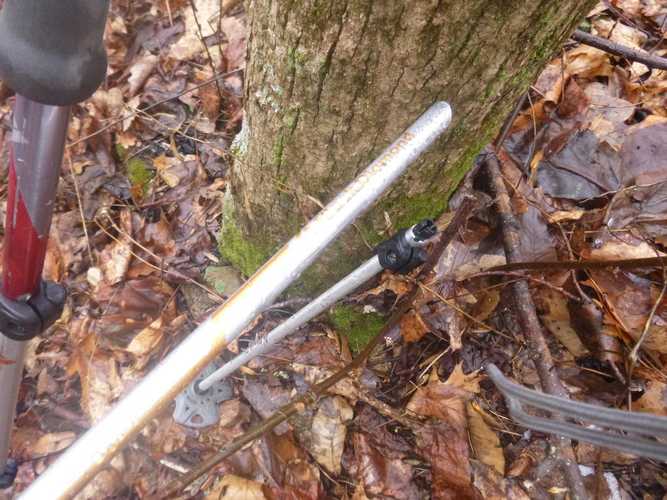 I broke my hiking pole on the ascent. It was a fortunate break. Either the pole or my arm. I'll go for the pole anyday. It slipped on an icy rock.
As it turns out, Uncle Larry made a speedy recovery from his flu and rallied. We are happy that he regained his full abilities. Grady, however, had an incident on the ascent that requires a wardrobe change. What it did not require was the creation of a new Highlander flag to be waved outside of the cabin.