Dripping Springs on the Miry Ridge 3/24/12
Slapnuts and I were joined by Jimmi on the left and Eric and Melanie on the right. We had a fine old time up on the Miry Ridge. Despite rain the Highlander fires burned brightly.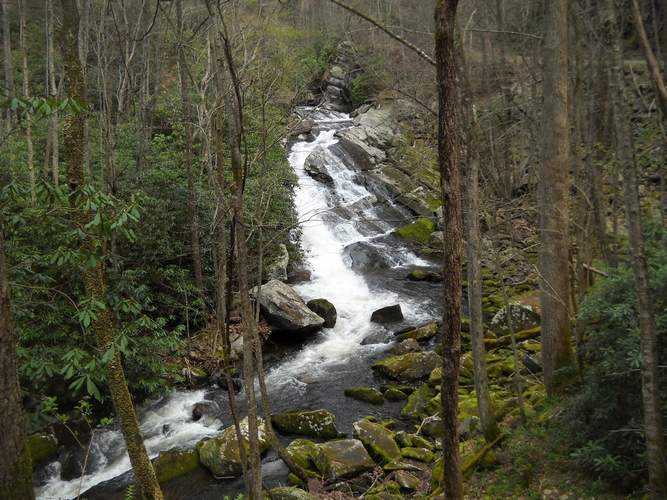 In order to get there, we circuitously began at Tremont and forded Panther Creek to arrive at the base of Blanket Mtn at Jakes Gap.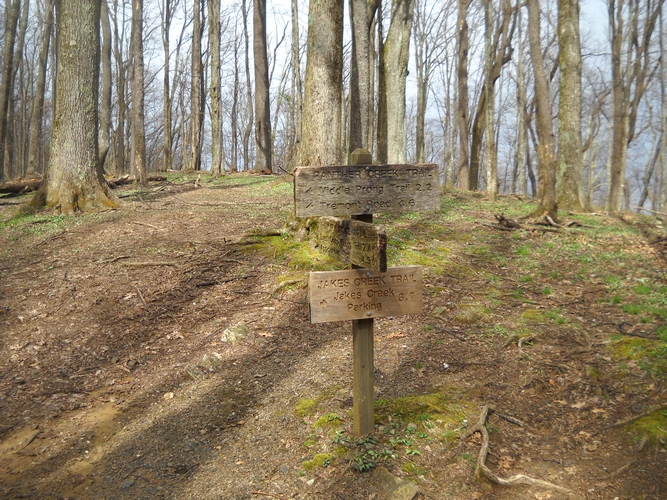 That is blanket mountain from Miry Ridge.
By now, you had better know what this one is.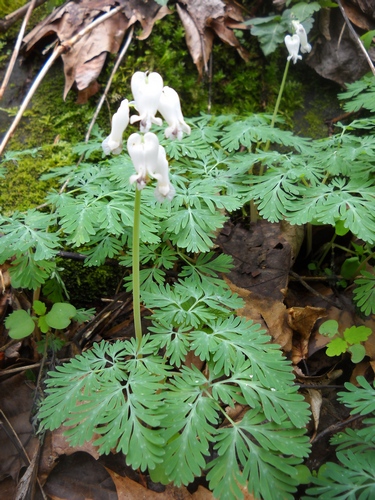 How about this one?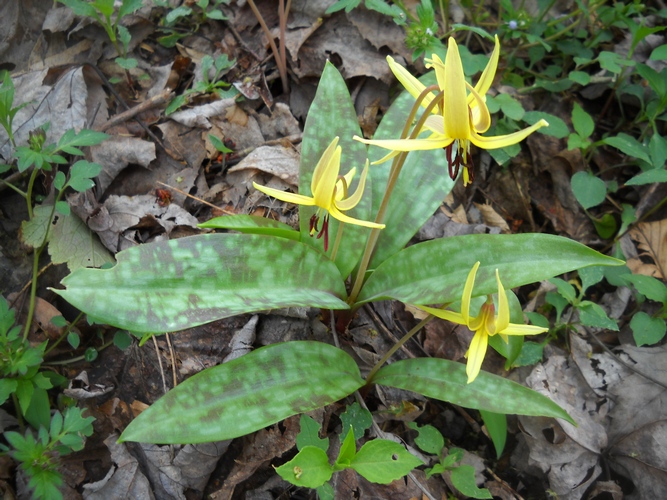 Okay, last chance. As a matter of fact, a free sticker to the first to claim em all correctly on the guest comments page.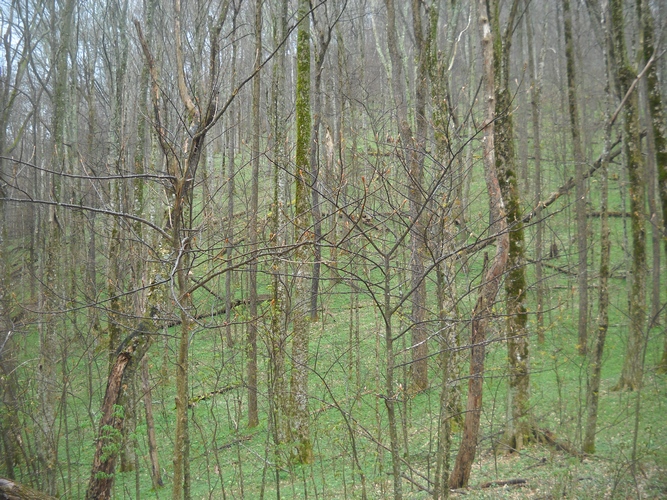 The transition from grey to green is a wonderment of this protracted Spring. Does this mild winter foretell a mild summer? Let's hope so.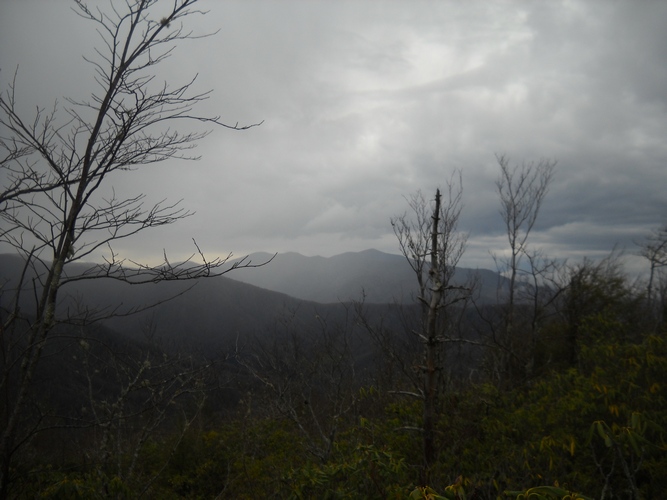 This is one of my favorite spots in the Smokies. Looking out towards the real thunderhead with thunderheads. It is an interior view of the park rarely seen in the abandoned backcountry.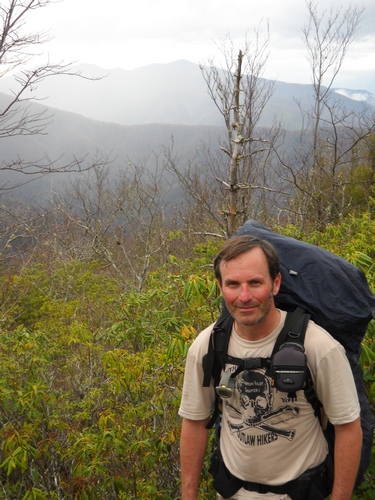 We dodged short thunderstorms here and there. It rained most of the evening. Not that it matters any to us. It did remind me of the conditions last time I walked through here. Look at the difference HERE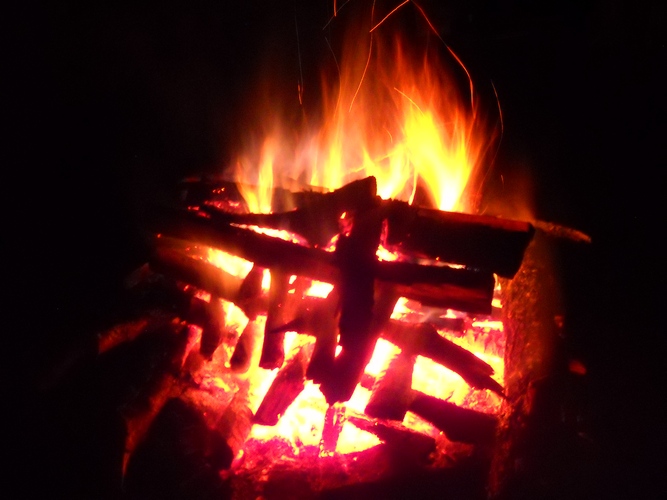 We keep a fire blazin to chase the moisture away.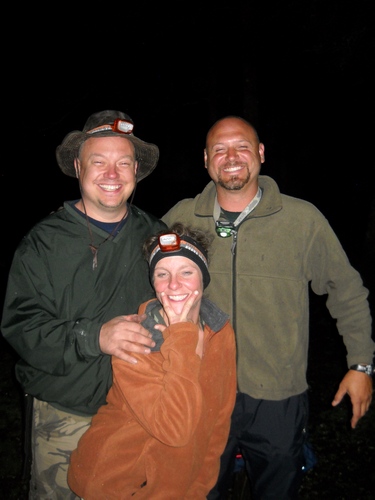 Our new friends were great company. Their enthusiasm for the newly adopted sport was contagious.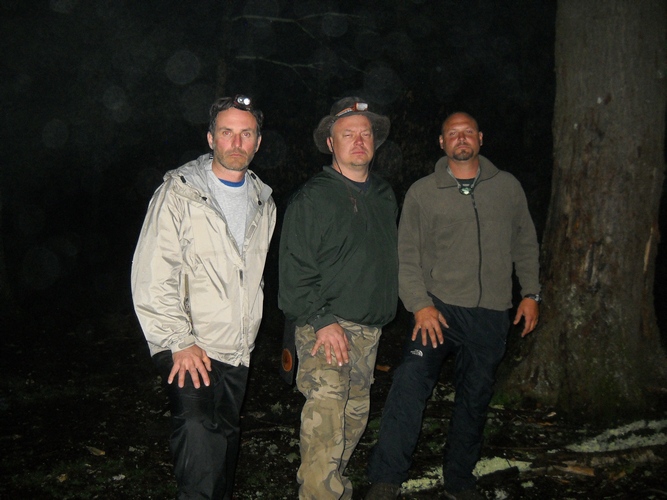 Some people ask what we do all night. Well, digital film is cheap!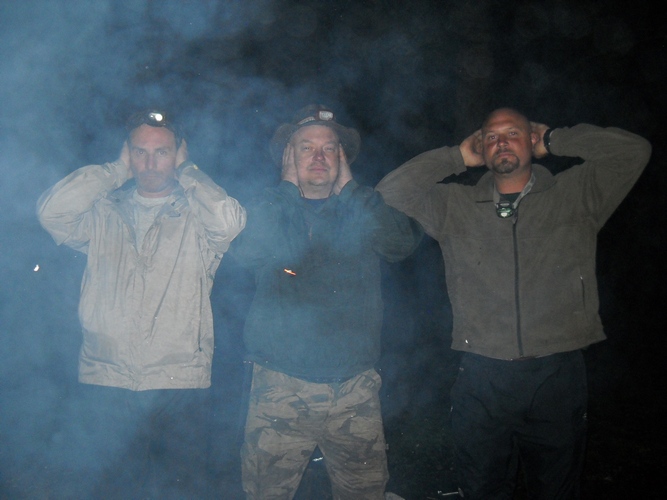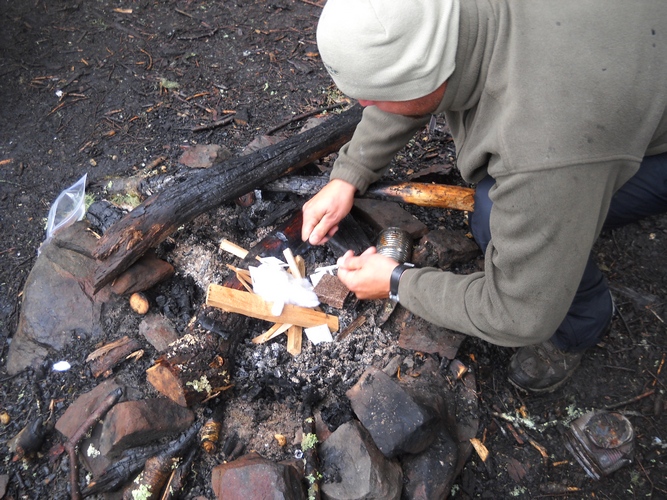 We hold Bear Grylls survival games with flint and steel and denatured alcohol.
Sunday morning, slap was on a quest for new miles so we looped down Lynn Camp and got into a big patch of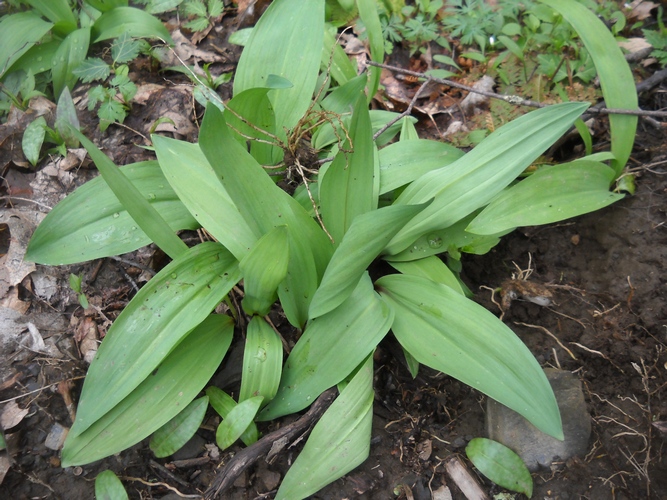 ....anyone know? c'mon now! theyre delicious!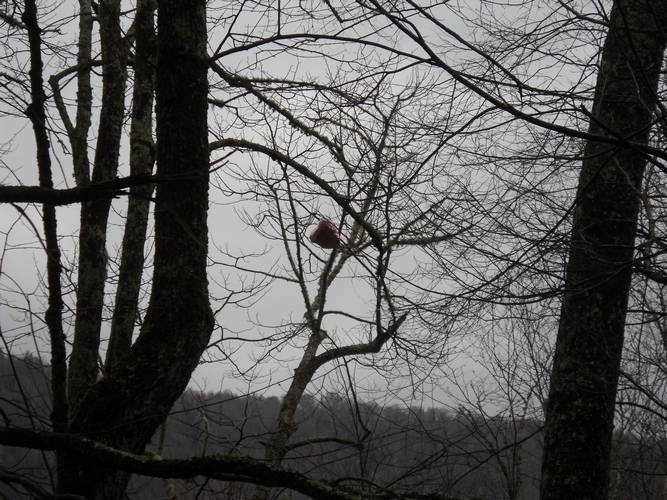 Every time someone has a birthday party, I find their balloon. This one appears to be a valentine's day present. Point being, when you release them into the atmosphere, they land here. In our weekend retreat. I guess this means that love is in the air. It is spring time.
Popping out back on Middle Prong our weekend provided 17 miles of backcountry pleasure. Pure, unadulterated and, for present purposes, fee free pleasure. Slap is knocking out the miles while it is cheap to do so. I encourage everyone to catch the wildflowers while you can.