Eagle Creek 2008
Stop the Smokies Backcountry tax. Click owl for details.
What an unfortunate chain of events, that Eagle Creek and good old campsite 90 should be closed. The SouthernHighlanders were forced to obey the rules and register at #91. (notice there are no dumblinvalleylanders. two reasons: one, they are terrified of what you will see below. Two, there was no shuttle, meaning they would have to hike., which is specifically prohibited for valleylanders.)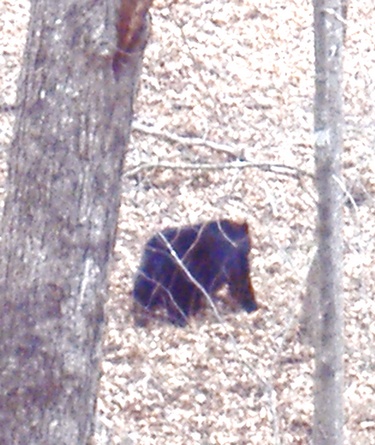 We soon understood why.
BEEF Curtain took these remarkable photographs of the lumbering bruin en route to a tent sandwich. Dumblin valleylanders would be a good slow meal, good thing they stayed away. Only the SouthernHighlanders know how to handle these creatures. Don't worry Dumblinvalleylanders. We will plan a campout where there will be no big old scary bears. Maybe next year, you can attend when the bears are gone.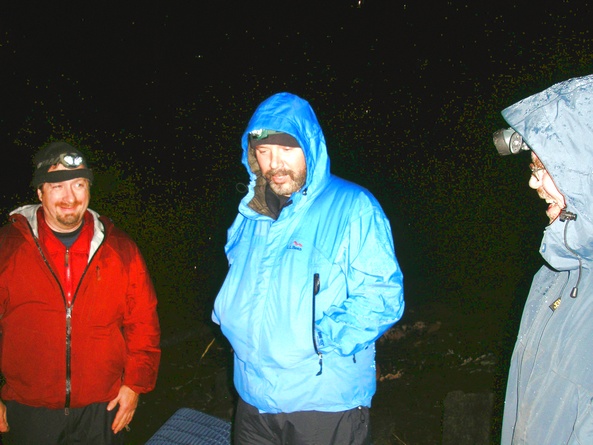 Grady describes how he fought the beast with his BEAR hands.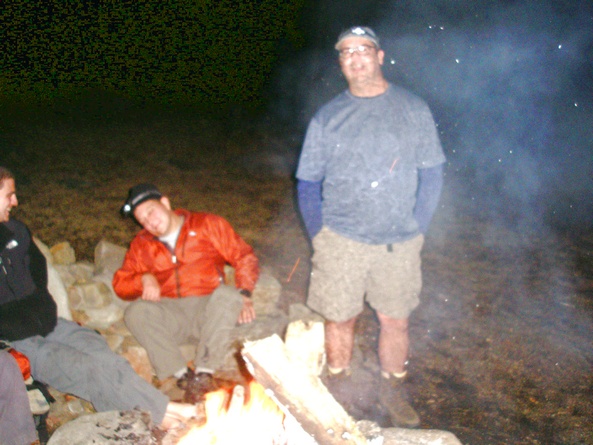 Luke Remains paralyzed with fear, like a zombie.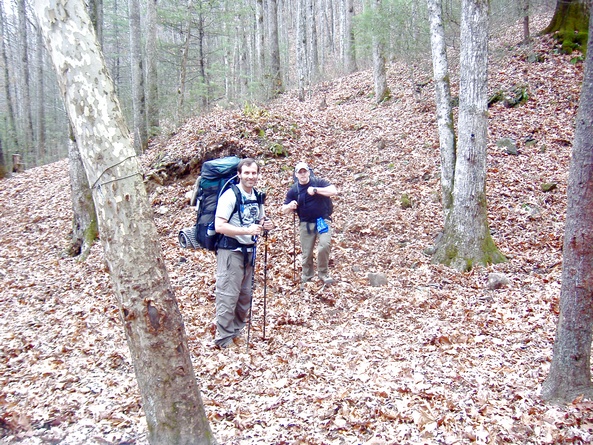 Finally, the heroes arrive to save the day and calm the frazzled nerves.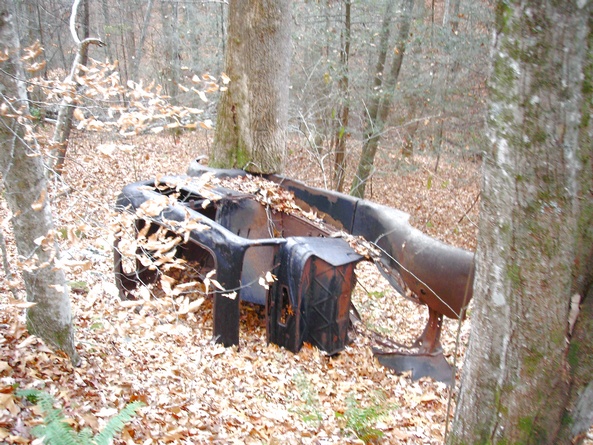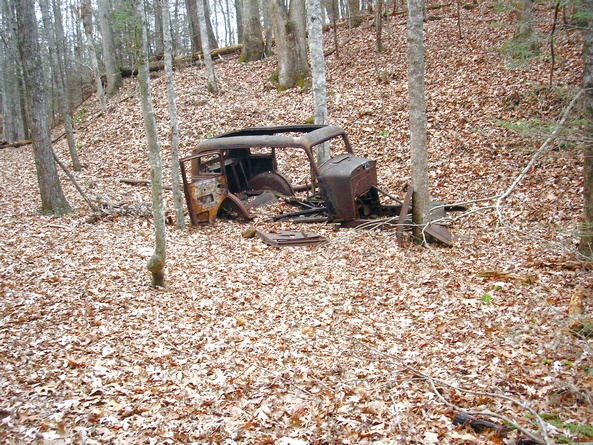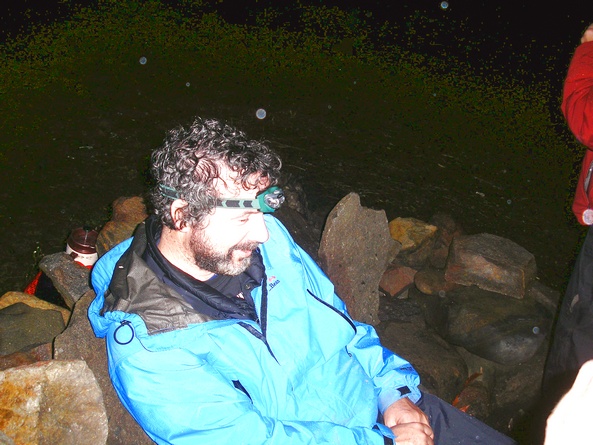 This kind of hair can only mean one thing. Someone has been bigfoot hunting again.
Martin then spies a loch ness type creature.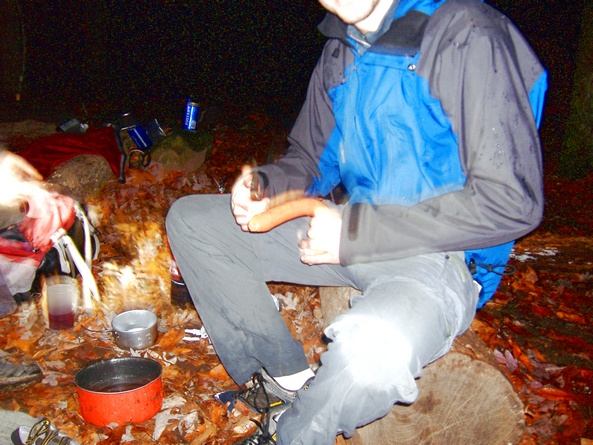 About dog thirty, U reckon?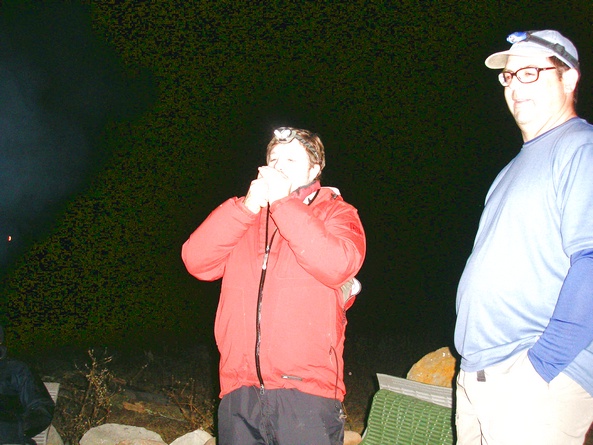 We all enjoyed the fireside Scooter harmonica playing. Martin plays the blues. He sure can blow on that horn! Blow it Scooter, Blow. (Clemmer seems to enjoy this forced dose of Appalacian culture until he is asked to put on a Geisha outfit and anwer to Zyong Bonet at which he balks and moves to the other side of the fire)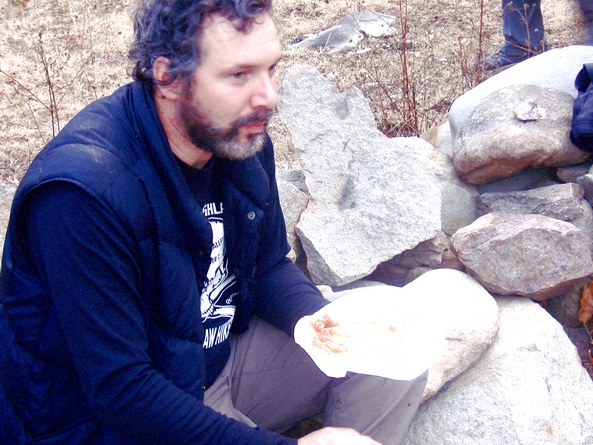 Slop is served, ala Grady style.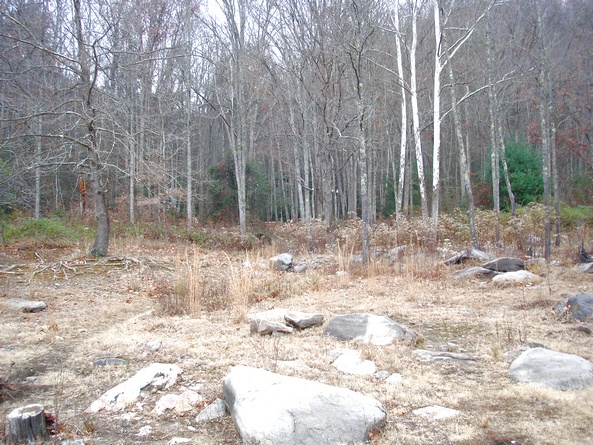 Our own little rock garden, man, did it rock in a cool way,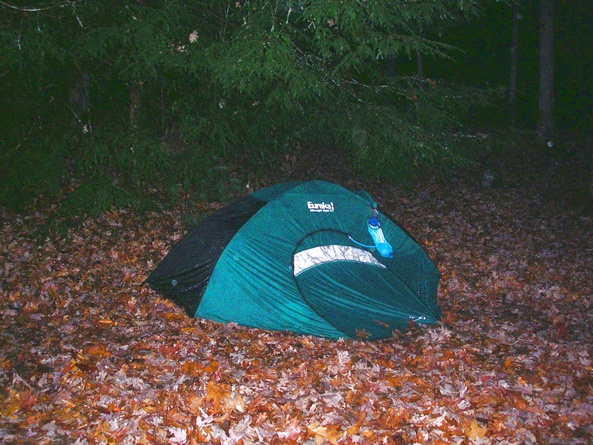 Everyone, meet my friend, Brian, aka, Bugsy. He did a little tent time this weekend. Notice the IV system, he needed some hydration.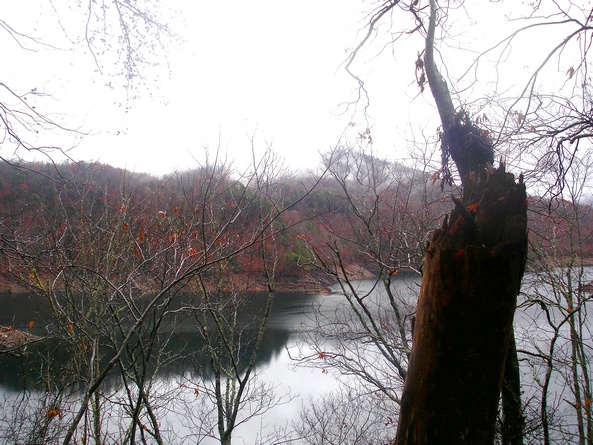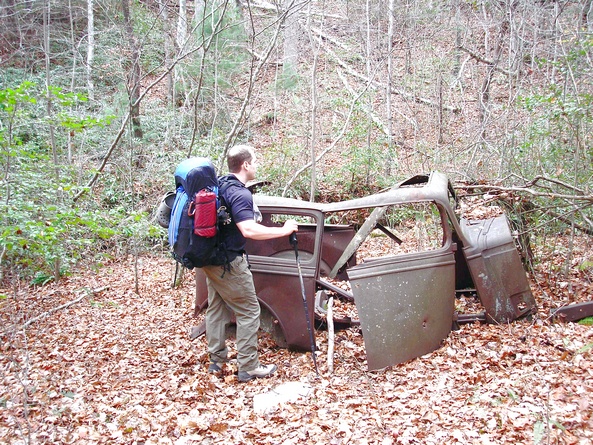 This is Bugsy wondering how he can escape this Appalachian nightmare. He may be a pilot, but you're not going to get that thing off the ground, chief.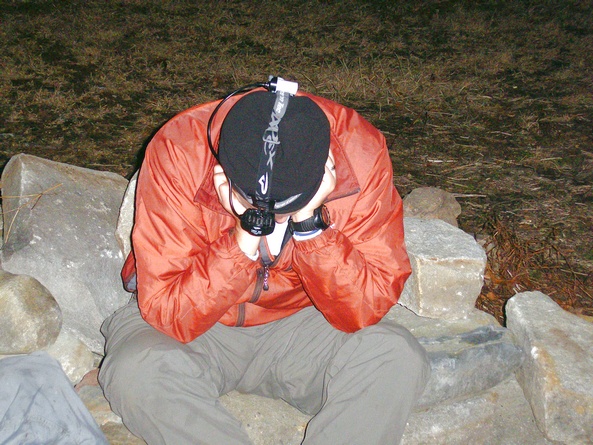 Palm Reader Luke sees rain in the forecast.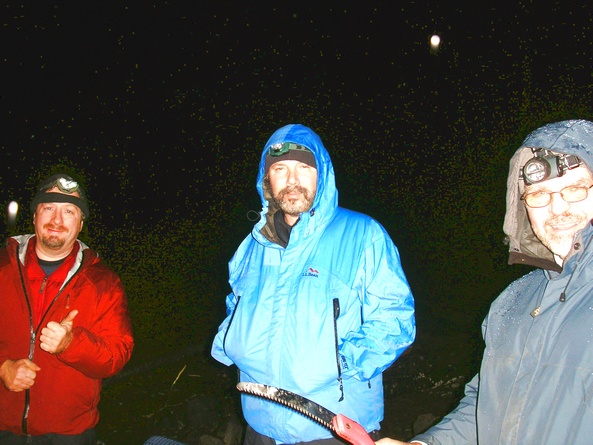 Reverend Grady blesses father Mike's saw.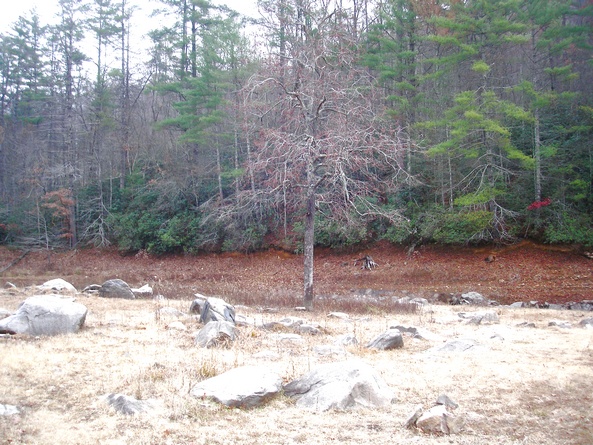 Lonely persimmon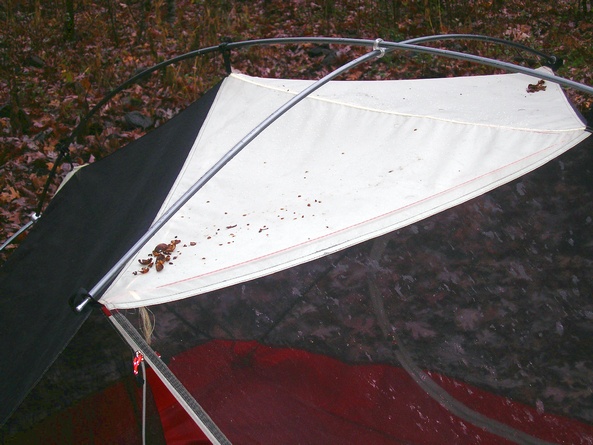 See the nuts on my tent. A squirrel decided to take refuge from the deluge and enjoy a little dinner, on the fly, so to speak.
The Eagle Creek Crew, dry as a bone. Hey, did you guys get to check out this link? Look at what a newbie, Clemmer, has to say about Uncle Playtex. http://users.smartgb.com/g/g.php?a=s&i=g18-04696-1a
Trail Stats: Lakeshore to Eagle creek, 5.2 miles. Sally Dumplin did the 20mile trip in because he is not afraid of rain, unlike someone else we know.