Eagle Creek 2013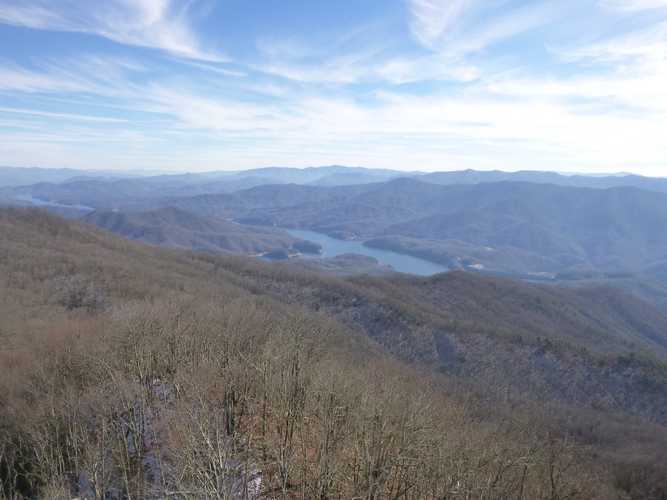 From the shuckstack firetower, our route across Fontana from the marina to Eagle is clearly visible.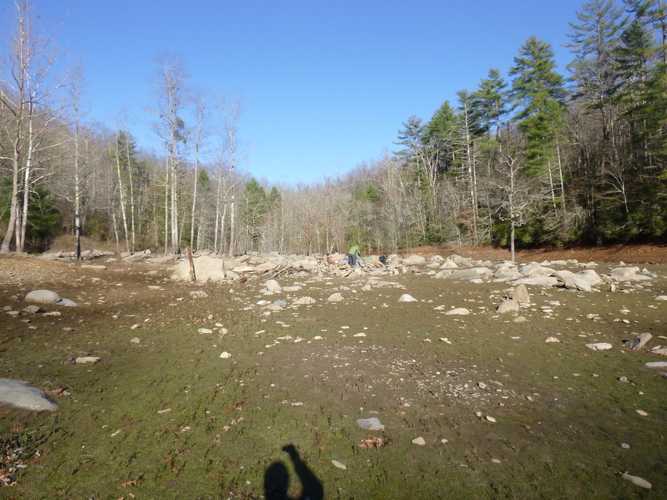 And Sithenge is exactly as we left it. Mostly.
Yep, Id say exactly as we left it. That is Cindy Lou Dumplin, first lady of Highlandery.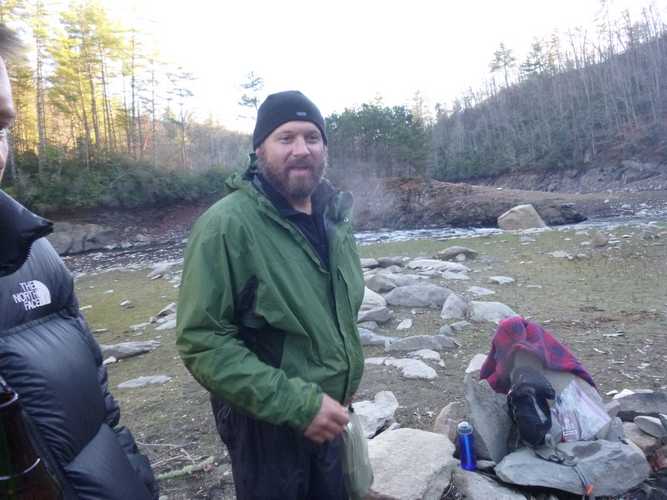 Slapnuts came dropping down from the Tn side of the park where he endured a quite cold Thanksgiving night.
George and I paddled across. Except I let him do most of the paddling.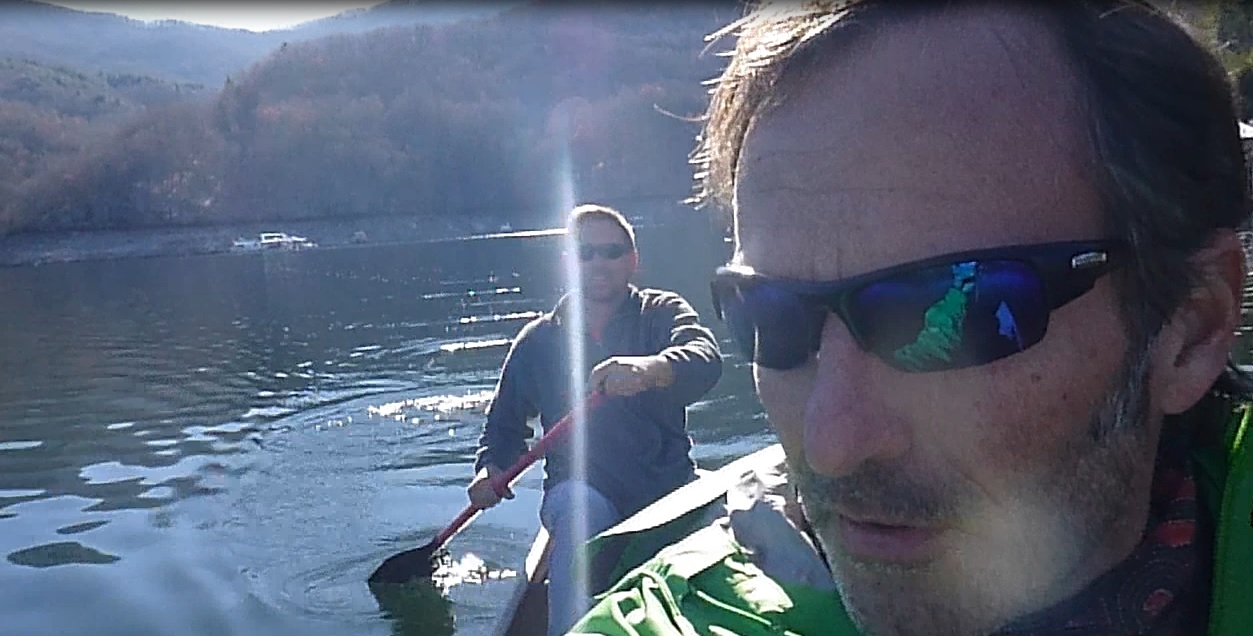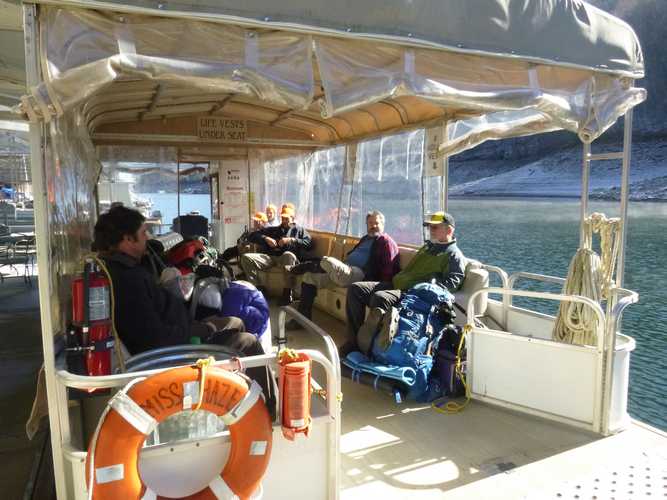 That's our old friend AJ along with Mike Brotherton, the Dumplin clan and JMike. They took the shuttle and some of our gear!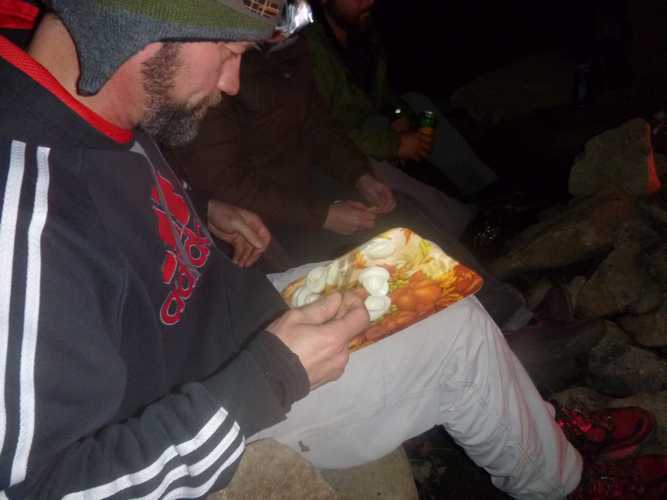 Then Will and Jenny Howe come strolling in with deviled eggs, of all things! They are a decadent bunch of Highlanders.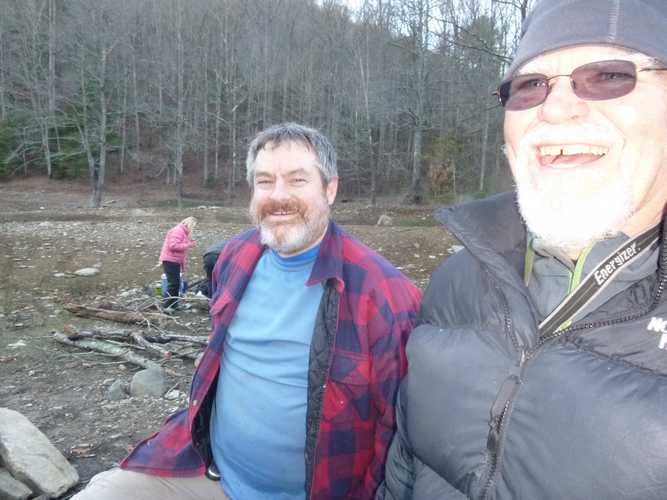 AJ has said something to get Mike's fancy.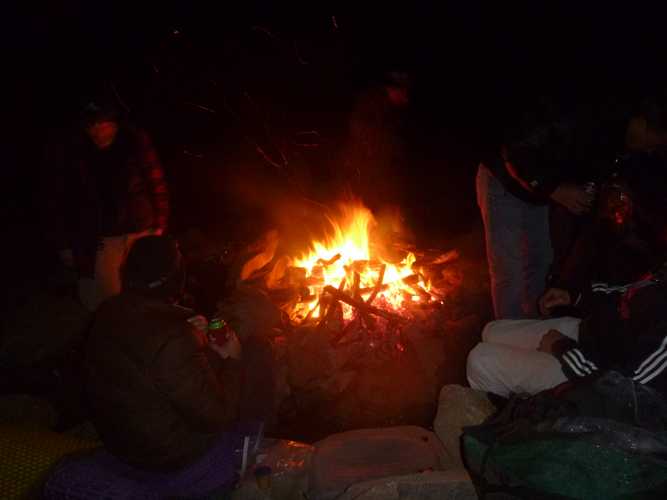 Then we commence with the sithenge ritual, usually followed by, "My Shins Is Hot!"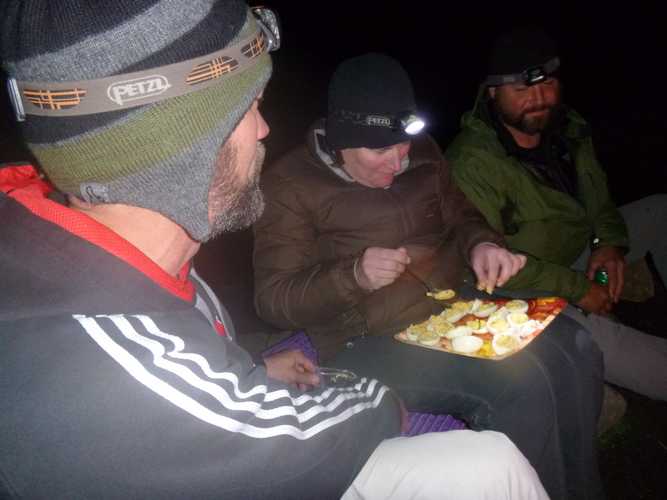 It took a little while on the deviled eggs but Jenny is a master at the craft and the payoff was worthwhile.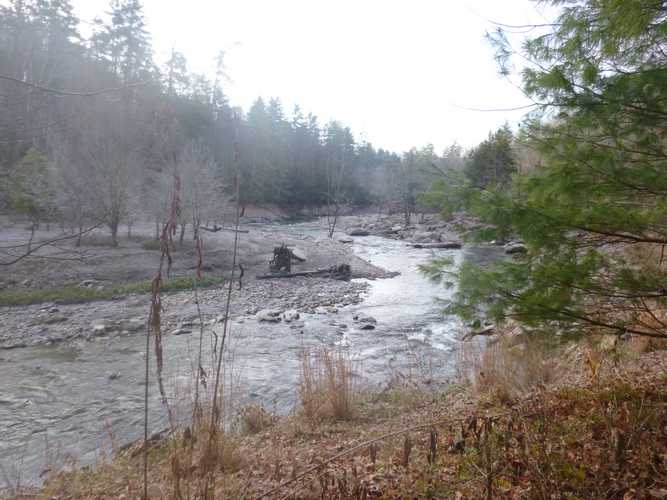 Dave says, "You just think you are a bigshot, George but I really know that BC doesn't stand for backcountry! I'm thinking Big Chump" George tells Dave to opt for decaf, he is killing the morning vibe.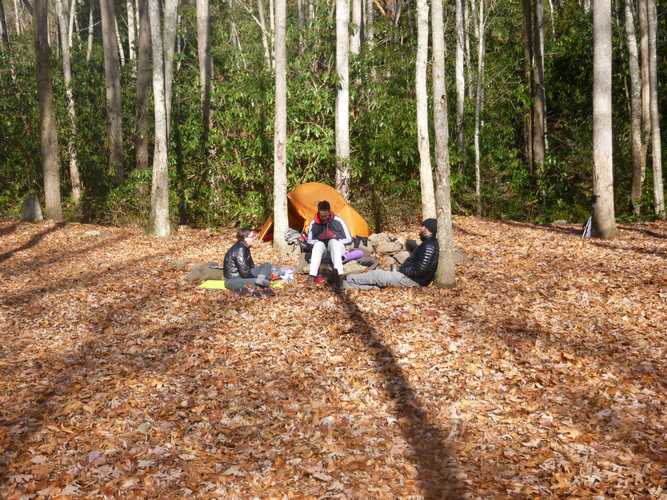 Then we had this group or "clique". Isn't it bad enough that we now have backcountry cliques along with backcountry gangs?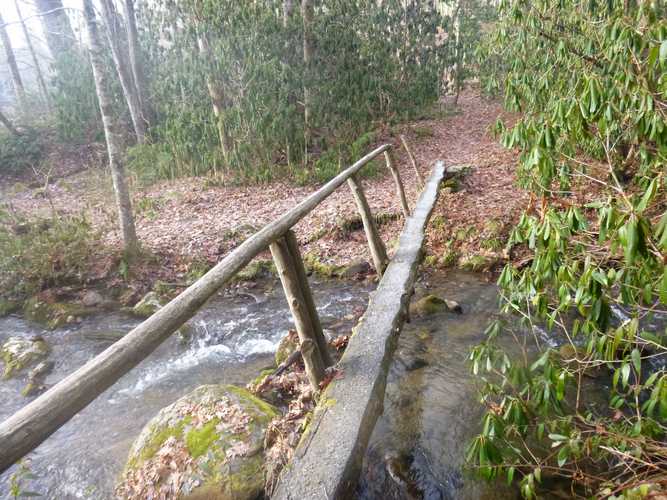 This is a pic of the backpacker footbridge in total disrepair. Of course, now that we have to pay backcountry fees, shouldn't this bridge be in working order? Wasn't the backcountry fee supposed to solve all the backcountry issues? Funny, before the fee, this bridge was fine.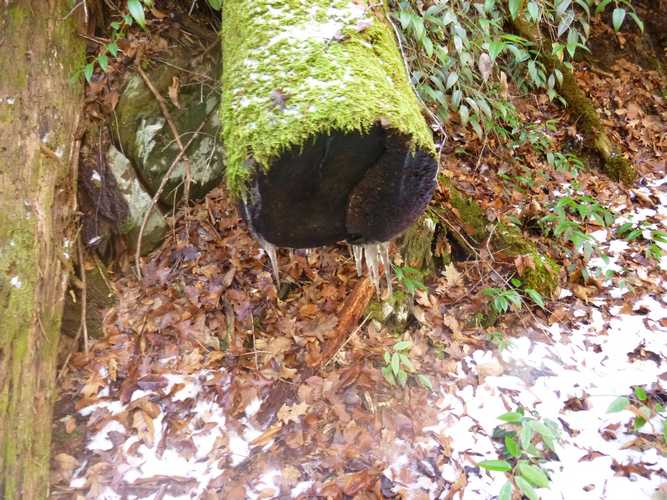 It was quite nippy.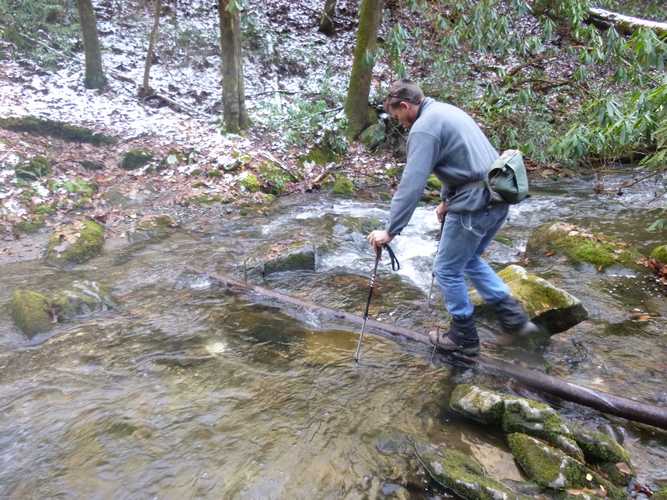 So we embark upon a daywalk up Lost Cove to the Shuckstack. Total roundtrip is under 8 miles but several little crossings keep things interesting.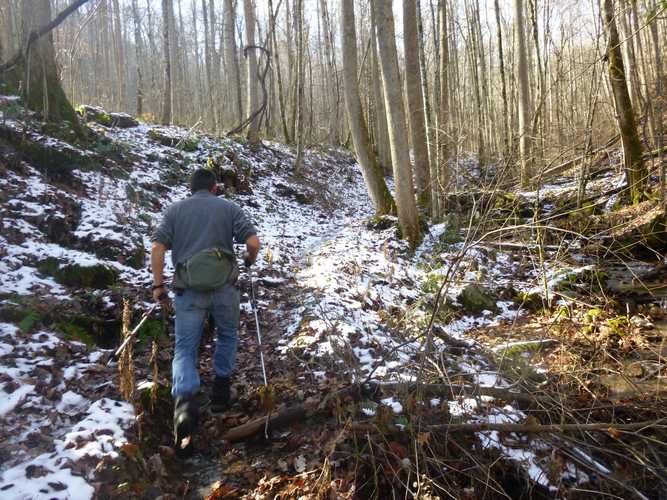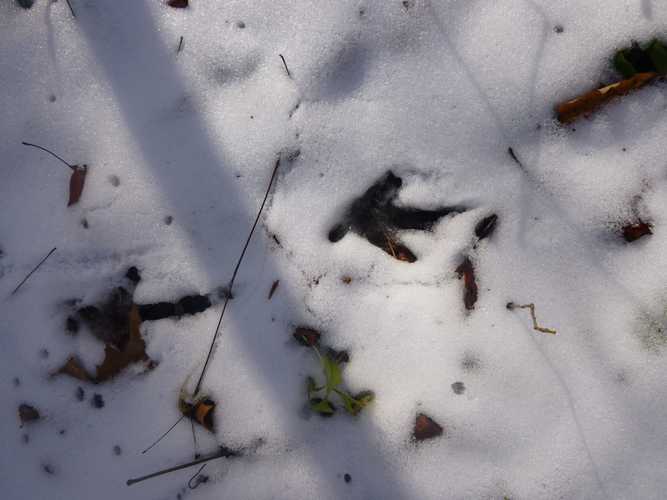 Anyone ever seen these tracks? You should know what they are. It is Thanksgiving, after all.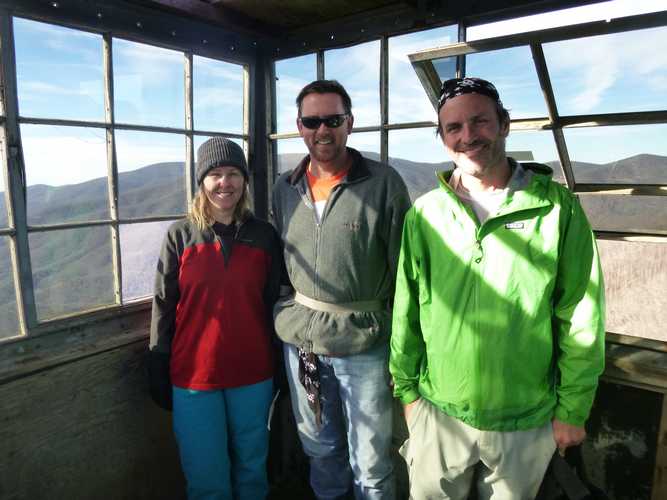 We meet a new friend, Suzette, at the Shuckstack tower. We also meet Aj who beat us up there by about 45 minutes.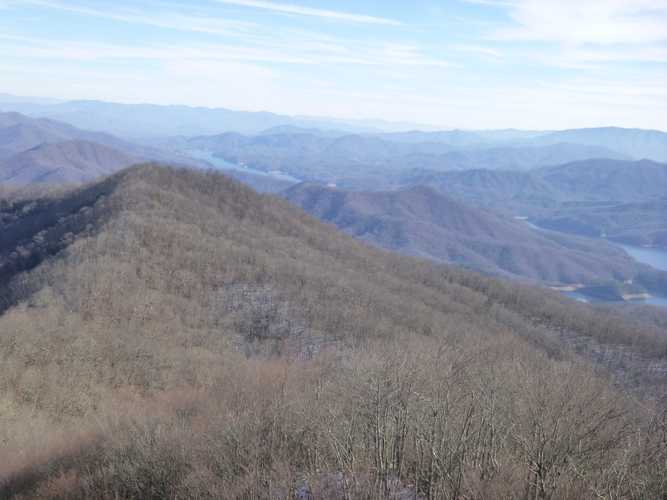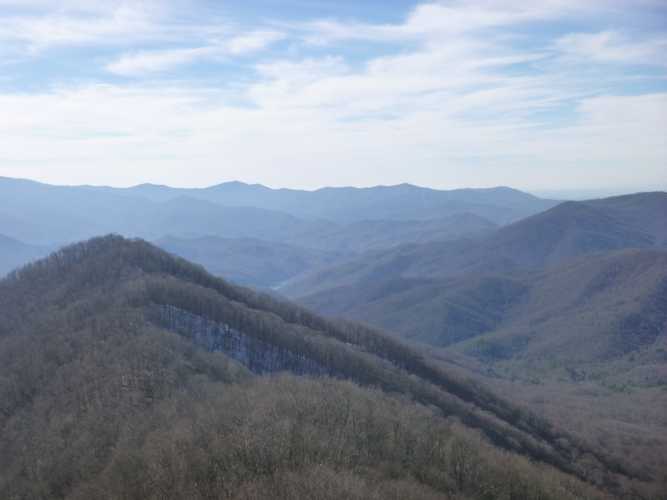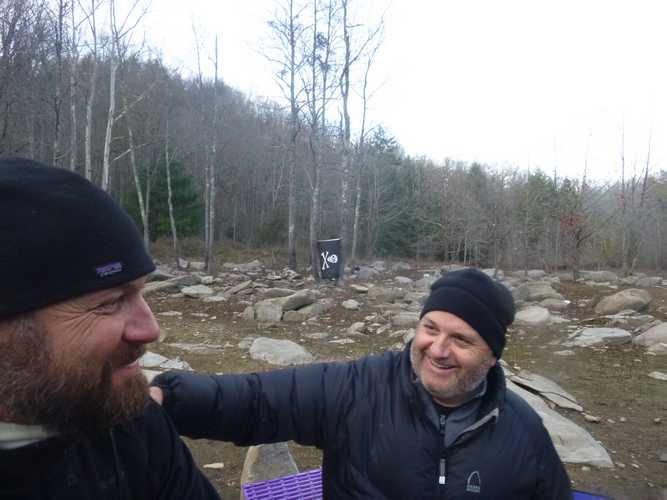 Hitler pats old Slap on the back for enduring a ritual of induction unrivaled. Because Hitler cussed him like a dog. But it was funny.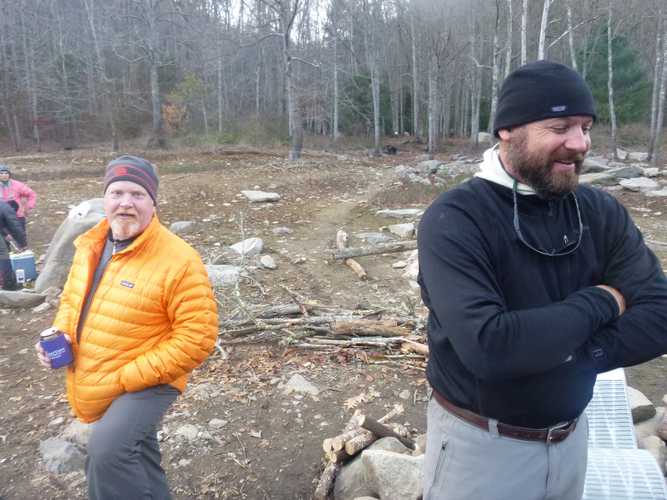 John the Orange.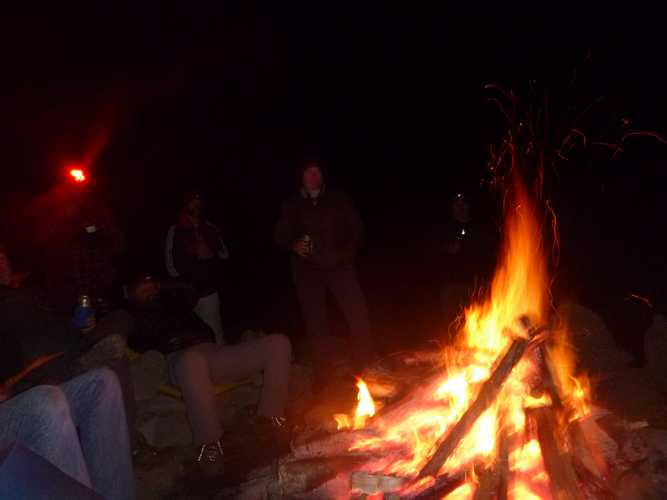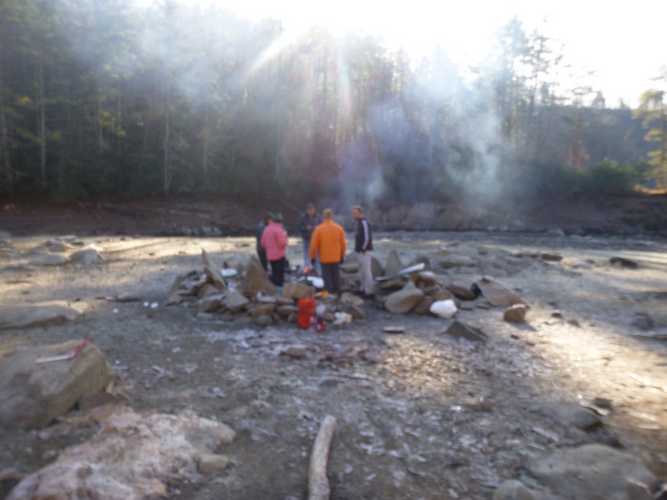 Early on a frosty morning, look away! Look away! John the Orange even cooked breakfast for everyone. Huzzah!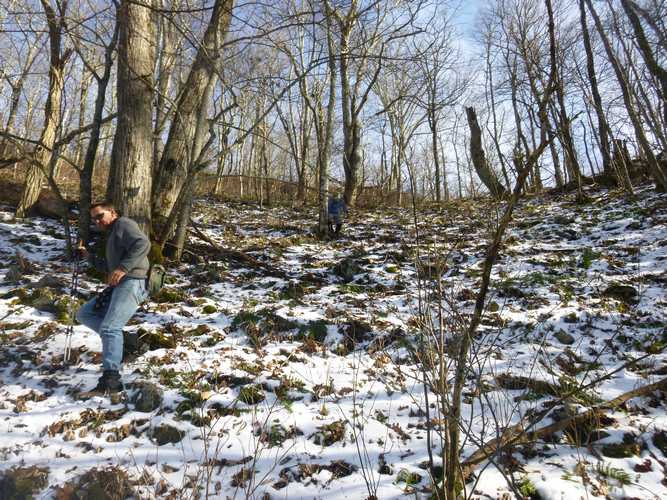 Then George induces us to bushwhack down from the tower. And glad we are of it!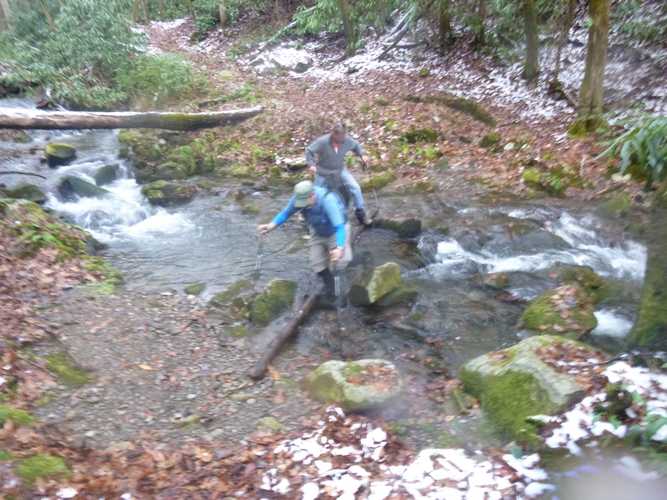 And we retraced our steps back through the Lost Cove.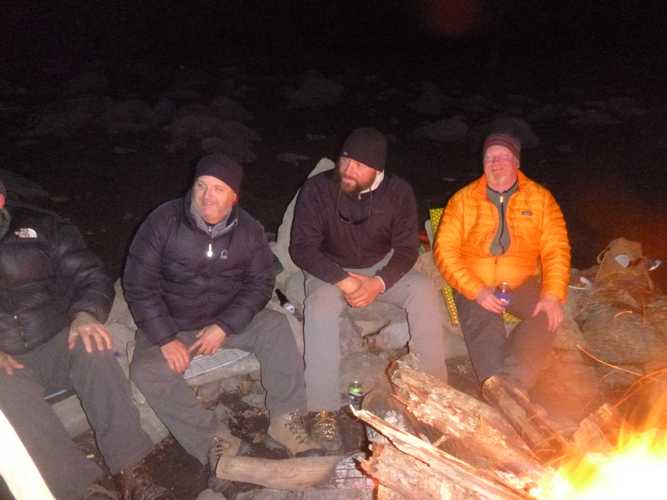 Who shows up on Saturday? Its none other than John the Red and Hitler. Hitler informs us that Ethel is unable to attend because his water broke. I never quite undertood what that meant but if I need to head down to the store for a shower gift, let me know.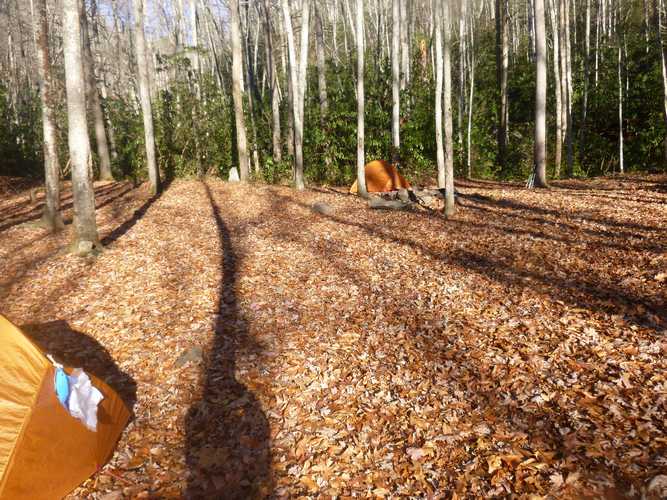 It was difficult to say goodbye to this spot but we had a magnificent weekend with outstanding weather. We even had a Joey Bridges sighting. He kayaked over with us on Friday.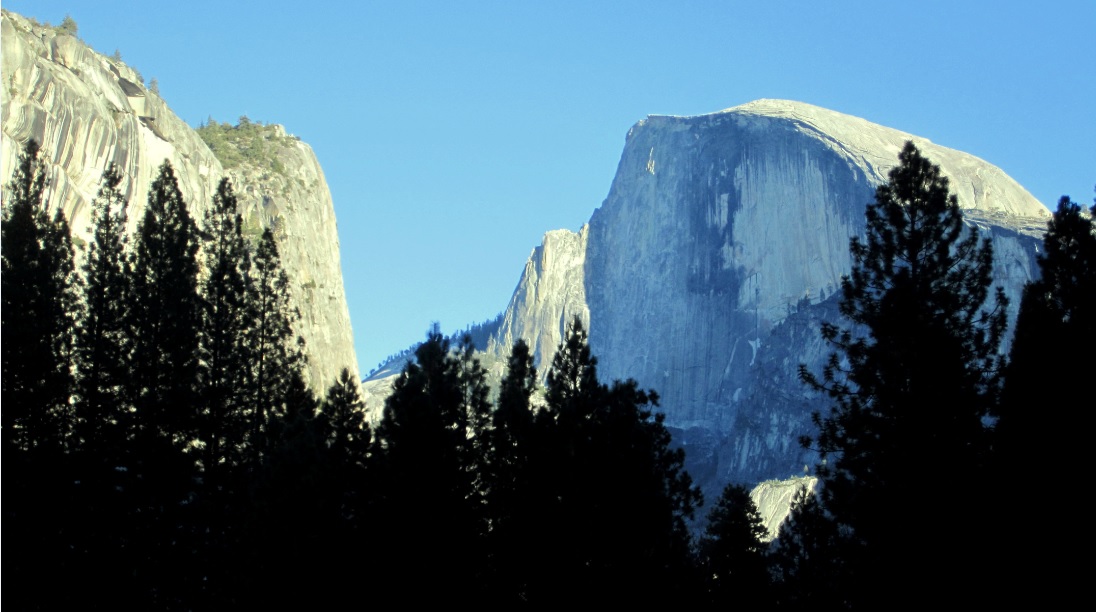 Uncle Larry is in California and took this shot of half dome. Magnificent, huh? We missed UL at Eagle Creek but our shins stayed hot anyway. Speaking of Uncle Larry, he is the editor of my book which is now available at smashwords. Check out this link for details: