Eagle Creek to Spence Field and Back Down Jenkins to 90
(or, "How I stopped worrying and learned to love the swim")
32 MILES of LIBERATION. THE HIGHLANDER CLASSIC
3/24-25/07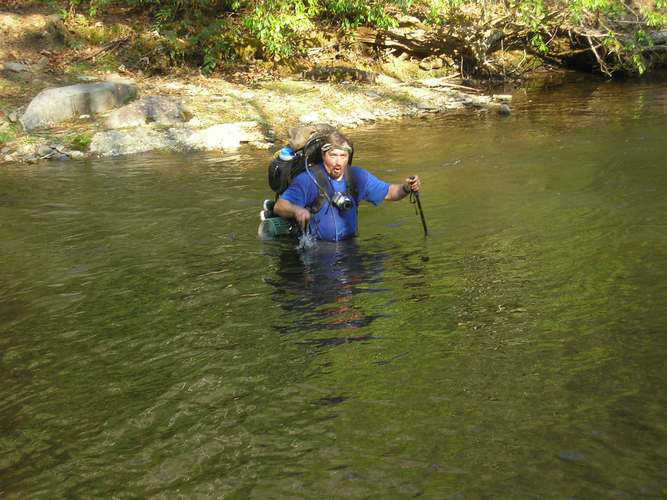 The Edge's face says it all!
This is one reason why you only see two Highlanders in this photo.
This is the other. 16 major crossings on saturday.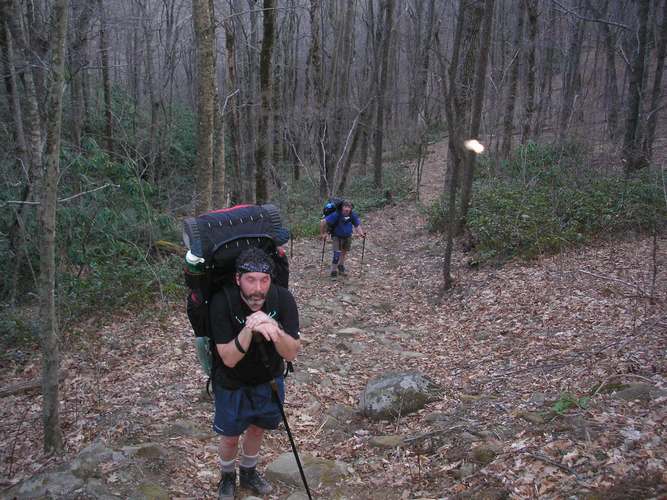 We climbed over 3000 feet the first day, most within the last two miles of Eagle Creek.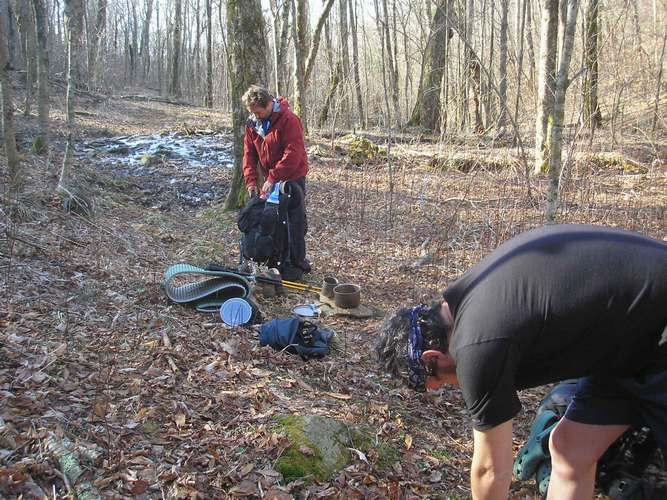 After 15 miles, camp looks good just about anywhere.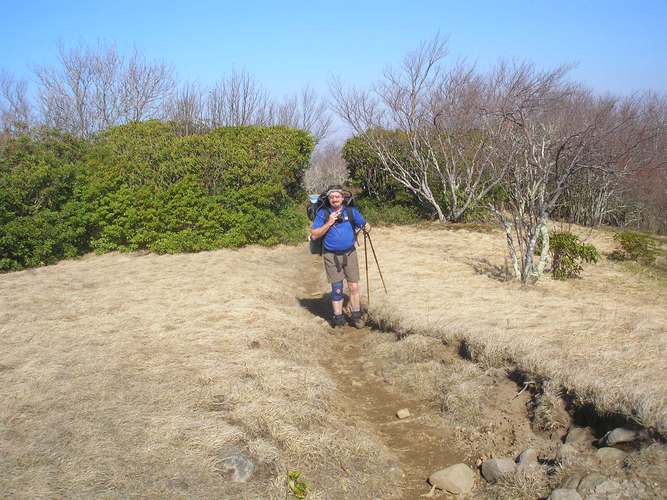 The next morning, Spence field was crowded with through hikers and Rambo, pictured above.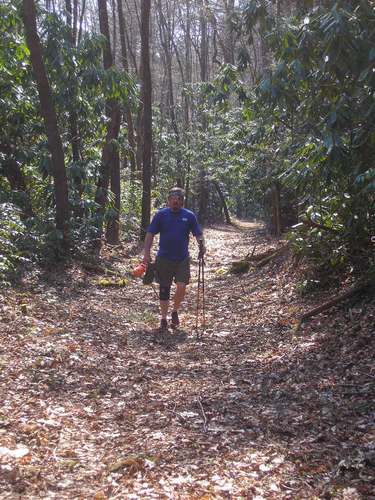 It really sucks to have to backtrack .25 miles for a pair of crocs, especially when you find out that I dropped them. Fortunately, one of them belonged to Martin.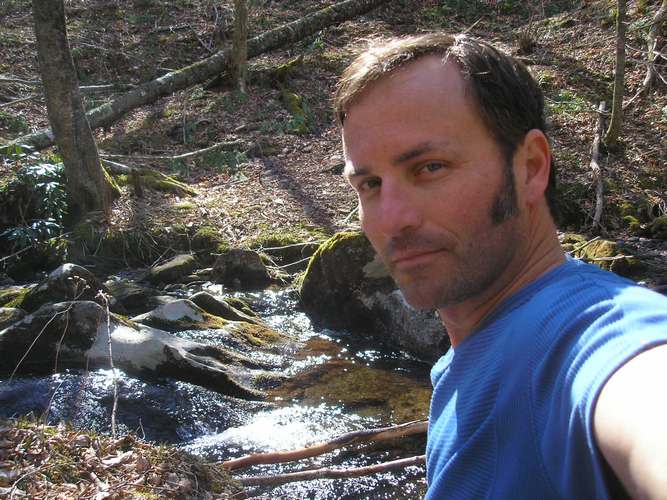 Lunch on Sunday at Pinnacle Creek or Devil's racetrack at the base of Rocky Top.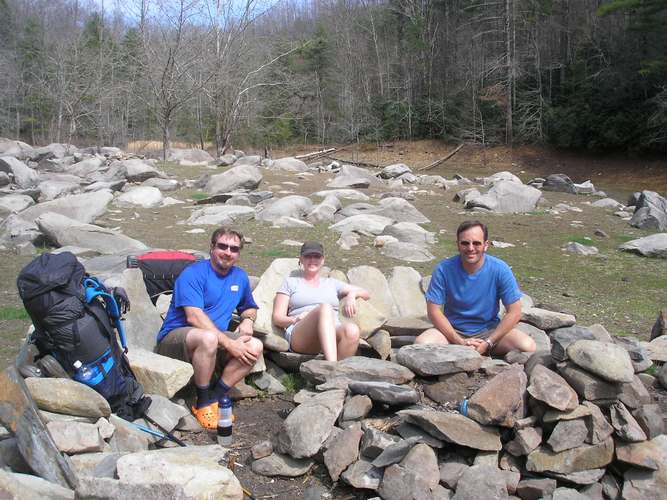 We ran into Shanna, Wendi and Mike, who had stayed at #90 for the weekend. Tempting though it was to stay, we had hiking to do. (this was obviously a "before" pic)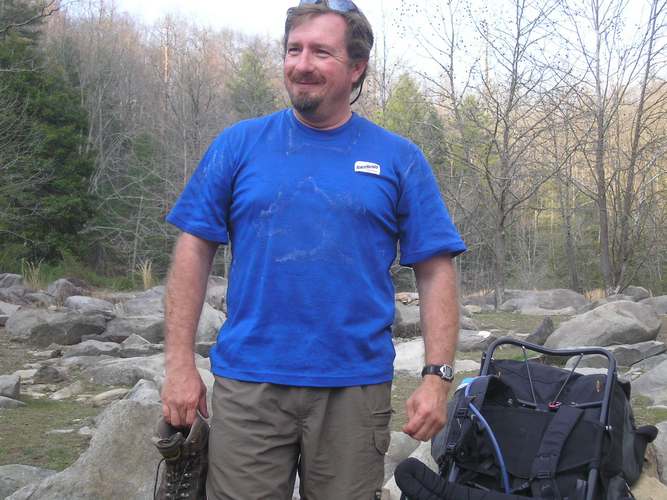 Shroud of Martin stigmata.. If you look closely at the Hun's shirt, you will see the face of Jesus, outlined in 2 days worth of sweat.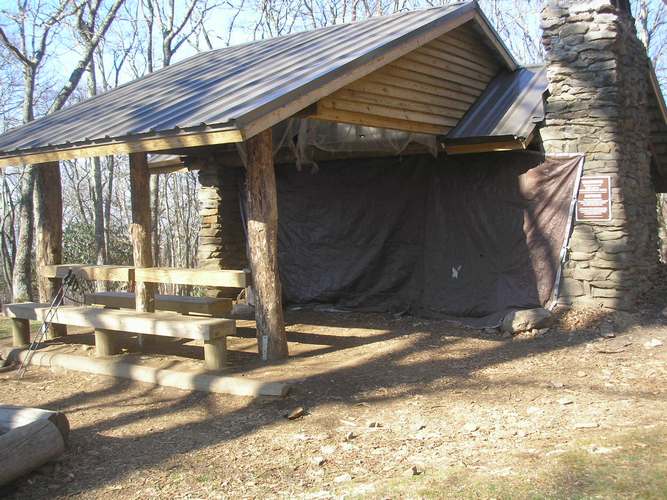 The New Spence field shelter. Empty because the rangers had apparently written everyone a ticket there. But not the Outlaw Hikers!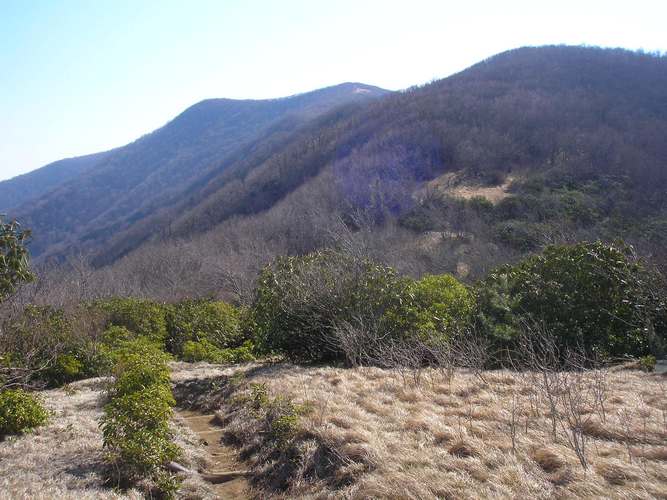 This is Rocky Top From Spence field.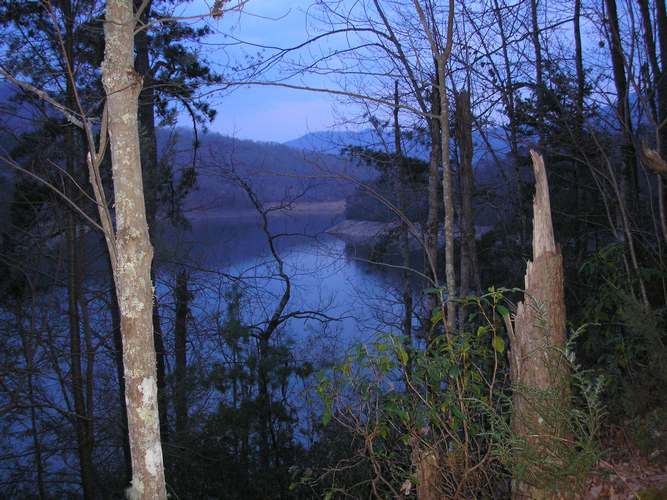 The last few miles in the dark. We arrived at the car by 8.45.
Trail Total: 32 miles. Ascent, Lakeshore Trail to 90. Eagle Creek to Spence Field. 15 miles
Descent: AT to Jenkins Ridge, to unmaintained Lakeshore connector, back to Eagle Creek to 90, then Lakeshore Trail out. 17 miles. Cumulative elevation gain and loss>>>>>>A DANGED LOT!
Congratulations to those who embraced this challenge and conquered some of the most difficult terrain the Great Smokies has to offer in a two day span! Good Job Grady and kudos to The Edge and his knee brace!