FEEASCO Update
12/23/2011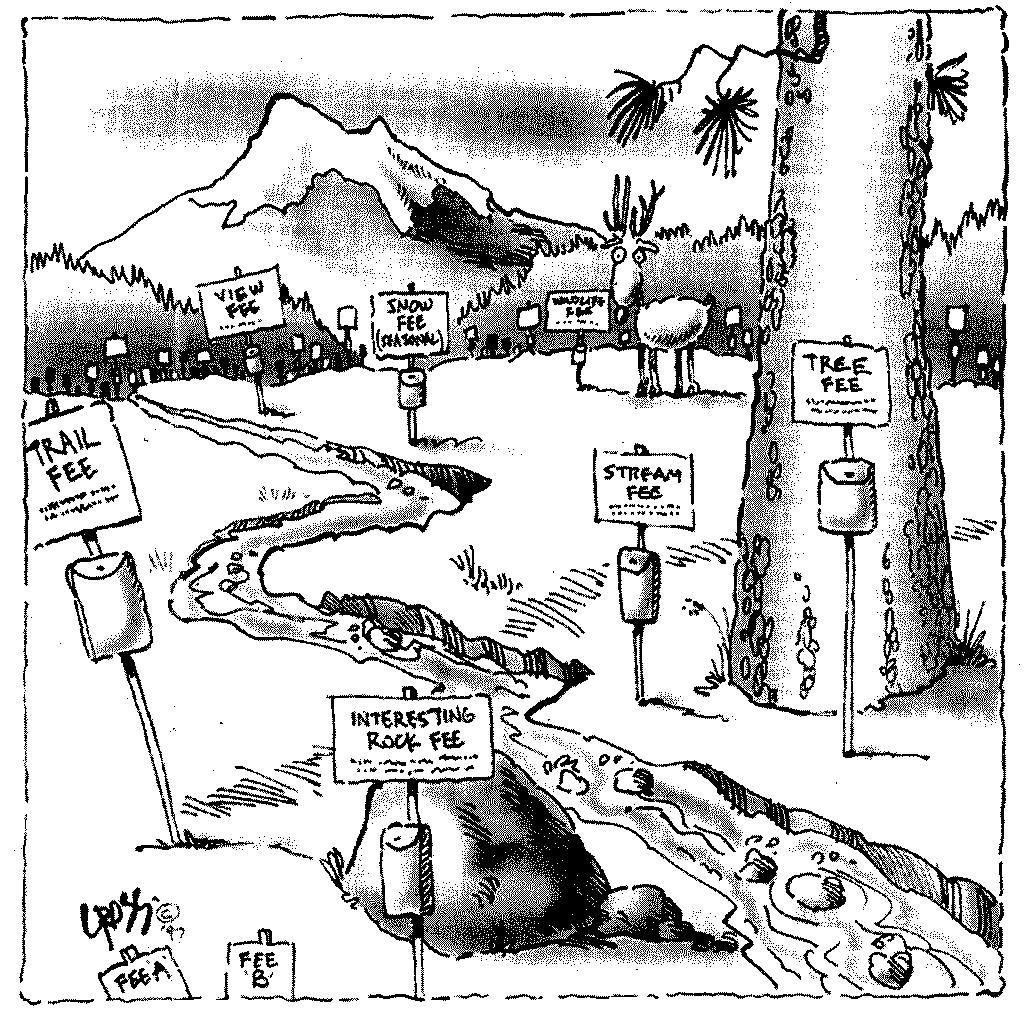 (photo compliments Kitty Benzar, Western Slope No Fee Coalition)
The NPS agreed to release the comments on the backcountry fee proposal, however, the Sugarlands staff, Ditmanson and Fitzgerald are sitting on the comments and not forwarding them to the Atlanta Regional office. This is following correspondence between me and NPS this week. Apparently they are trying to get their ducks in a row. I hope they aren't "evening up" the comments to make it look like folks are evenly divided over the subject. We know that is not the case.
In other and strikingly similar news, Our Backcountry Tax blog was deleted by GoSmokies. At 16000 hits, the most viewed of all Smokies blogs in history, we were told that the conversation was getting too ugly. I think it was causing too many daily headaches at the Sugarlands. Ironically, the most visited blogs on that site all have to do with the backcountry fee proposal. They deleted the message and kicked Joey off the site entirely for confronting one of the moderators who has an opinion on the fee issue. When you wield the eraser, you can suppress the message.
As a result, we decided to start a new conversation on a new platform where we could move about freely, like we do in the mountains without the threats of censorship and deletions of the message. On this new forum is an opportunity for folks to talk, share backpacking trips and pictures, post vacation tales, kayaking adventures, fishing reports. You name it. If it has to do with the Southern Appalachians or beyond, we would love to hear it. If you are interested in joining our new forum, I would encourage you to sign up. It's free and growing. I have just continued the backcountry tax blog over there and most of the major contributors have migrated that way. It's where the cool kids hang out, come hang with us and let's talk about what we really enjoy. The outside!
Smokies Discussion http://gotsmokies.ning.com Either of these links will get you to us. I am working on having the gotsmokies.com redirect to the site. It will take you there, sort of. the gotsmokies.ning.com will get you right in. I encourage you to join, only rule is that you must use your real name. No alias's. That was the main problem over on Gosmokies. All the pseudonyms were attacking our message from the safety of their anonymity. Here is a direct link to the ongoing fee discussion.
I wish everyone a wonderful Christmas and prosperous New Year. John